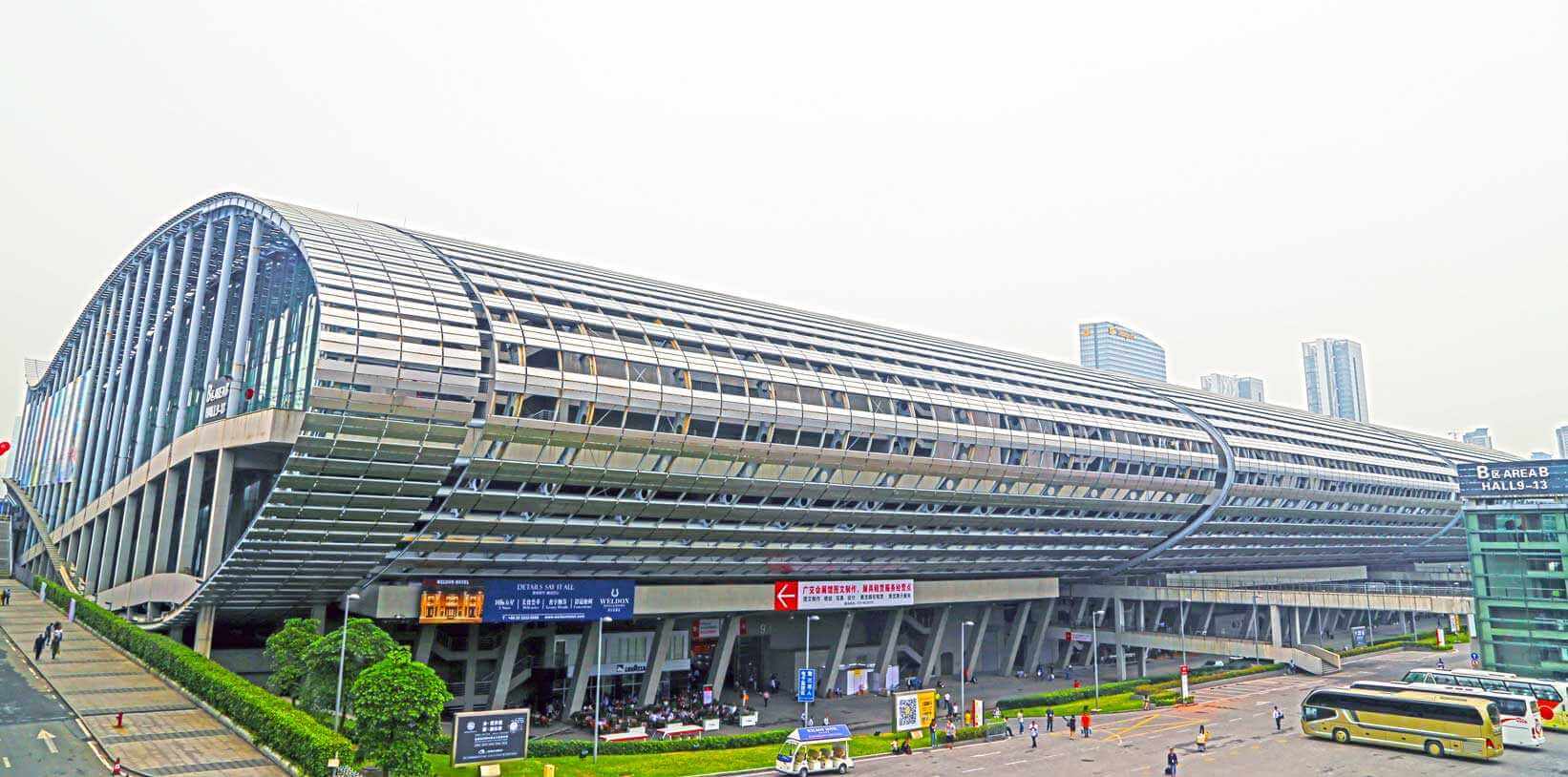 Canton Fair Reflects Consolidated Momentum of Steady Foreign Trade Growth
At the concluding press conference of the 122nd session of the Canton Fair, Xu Bing, Spokesperson of the CantonFair and Deputy Director General of China Foreign Trade Centre,introduced that buyer attendance from all continents and export transaction both increased over the same period last year. Buyer attendance totaled 191,950 from 213 countries (regions), up by 3.36% over the 120th session. The export transaction of this session totaled 198.652 billion RMB Yuan (or 30.16 billion US dollars), an increase of 8.2 % over the 120th session.
Xu said that Canton Fair is the barometer and wind vane of China's foreign trade. The buyer attendance and export transaction data of the 122nd session showed that the momentum of steady foreign trade growth has been consolidated, the quality and outcomes of growth has been improved and structural adjustment and growth source transformation has been accelerated. Firstly,outstanding results achieved in companies' innovation-driven development. At this Canton Fair, exhibitors focused on the supply side and made innovationin product R&D investment, design and business mode. Products of self-ownedbrands, green and low carbon, smart manufactured and custom-made and were very popular. The transaction volume in brand zone (20% of the total booths) reached 10.8 billion US dollars, an increase of 13.6% (higher than the 8.2% total growth), accounting for 35.8% of the total. Secondly, the momentum of steady foreign trade growth has been maintained. According to exhibitors, in this year, the momentum of steady growth of foreigntrade has been maintained, with increased buyer intention of placing orders and boosted confidence. In regards to markets, export transaction with "Belt & Road" countries, EU and the US has increased by 13.6%, 12.6% and 8%. In regards to sectors, over 60% of the industrial transaction experienced growth.Ceramics, hardware and tools, building materials, textile and garments enjoyed 34.2%, 23.1%, 20.3% and 6.8% growth respectively. In the meantime, our survey showed that 74.9% of companies in the machinery and electronic industry enjoyed increased amount of transaction volume, or same level as before; 80% ofcompanies in the mineral and chemical industry said that they met more buyers and 69% of them predicted increased transaction this session. For light industry, the numbers of valid buyers and orders have reached a high in the recent years, and most of the companies forecasted that 2018 will see moreorders.
Xu also said that despite the year-on-year increase of buyer attendance and export transaction, China's foreign trade still faces risen price of raw materials, fluctuated RMB currency,manufacturing industry returning to developed countries and mid- and low-end manufacturing industry rising in emerging economies. Meanwhile, the foundationof global economic recovery is still weak, the demand from other countries has not yet recovered, and trade protectionism has gained ground, leading to buyers' cautious attitude in achieving orders. Most orders are mid- and short-term ones. 43.5% are short-term orders within 3 months, and 36.9% are mid-term orders covering 3-6 months. Therefore China's foreign trade development is still confronted with many uncertainties and unstable factors.
Xu mentioned that generally speaking, the momentum of steady growth of foreign trade has remained. With no major risk incident and with continuous efforts, it is forecasted that China's foreign trade will achieve steady growth.
 (Canton Fair Press Center)