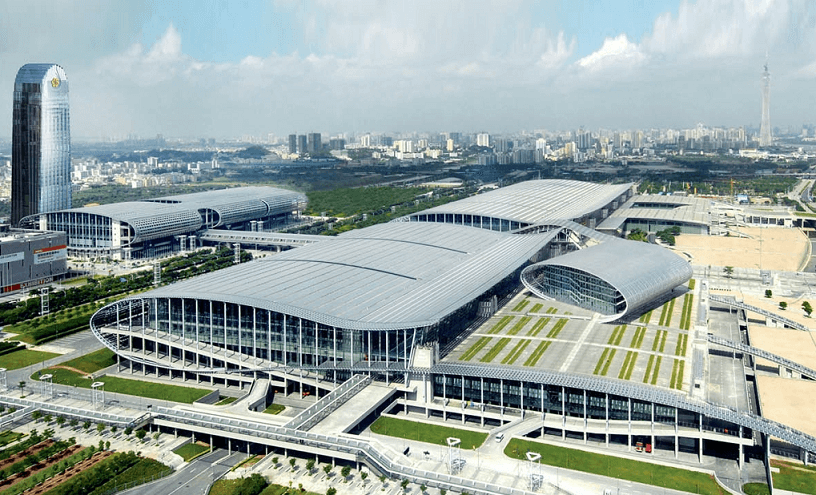 Canton Fair Strengthens the Confidence of the International Community in China's IPR Protection
At the concluding press conference of the 122nd session of the Canton Fair, Xu Bing, Spokesperson of the Canton Fair and Deputy Director General of China Foreign Trade Centre introduced the achievements of Canton Fair in Intellectual Property Rights (IPR) protection.
Xu introduced that this session the Canton Fair Complaint Station for IPR and Trade Dispute handled 554 IPR cases, 78 more than the last session. The number of exhibitors filed reached to 730, an increase of 135 over the previous session. Eventually, 330 enterprises were determined as constituting alleged infringement, 15 more than the previous session, and accounted for 45.21% of the total number of enterprises filed.
Among all complaints lodged, 402 were patent cases, 48 more than the last session; 99 trademarks cases, an increase of 12 over the previous session; and 53 copyright cases, an increase of 18 over the previous session. Patent cases accounted for over 70% of the total, trademarks cases nearly 20% and copyright cases less than 10%. There were 237 foreign-related IPR complaints, an increase of 20 over the previous session, and accounted for 42.78% of the total number. Canton Fair strictly conformed to relevant regulations in dealing with enterprises against the rule. In total 4 enterprises with alleged IPR infringement were publicly criticized and punished with their booths being deducted. The rise in the number of IPR complaints indicated increasing awareness of enterprises in IPR protection.
Xu pointed out that there was unprecedented rise of attention to IPR protection. Canton Fair reinforced the media coverage of IPR protection and trade dispute settlement. An IPR protection column was opened on social media platforms. Meanwhile, various measure were taken to shape a brand-new image of the Canton Fair Complaint Station like introducing exclusive logo of the station, optimizing the working environment and perfecting all kinds of guide signs. We witnessed great enhancement in the attention of all sides to IPR protection as well as significant increase in the number of enterprises who actively learned about relevant regulations of IPR protection and trade disputes settlement. With better understanding in Canton Fair Complaint Station, enterprises were more willing to entrust Canton Fair to settle the disputes.
Xu mentioned that the awareness of IPR protection also significantly improved. Trading delegations and chambers of commerce attached great importance on IPR protection by strengthening education to exhibitors through publicity, organizing on-site inspection and taking unprecedented efforts in self-examination and self-correction. Having realized the importance of IPR, more enterprises were actively engaging in IPR protection while increasing investment in research and development and exploring the global market by taking the lead in trademarks and brands.
Xu stated that the standard and efficient way of dealing with complaints boosted the confidence of the international community in China's IPR protection. The newly stipulated Regulations on Dealing with Complaints of Alleged IPR Infringement further improved the complaint settlement mechanism by making the procedures more standardized and enabling fairer treatment to both sides. All staff strictly abided by the rules in dealing with complaints and strove to clarify liability and settle disputes properly, making most of the parties satisfied with the results. Companies like the ABB from Switzerland and the Travel Sentry, Inc. spoke highly of Canton Fair's IPR protection in different ways. Many fans left messages and gave likes on our social media platforms to express their trust in Canton Fair and confidence in doing business with China.
Article Source: Canton Fair Press Centre