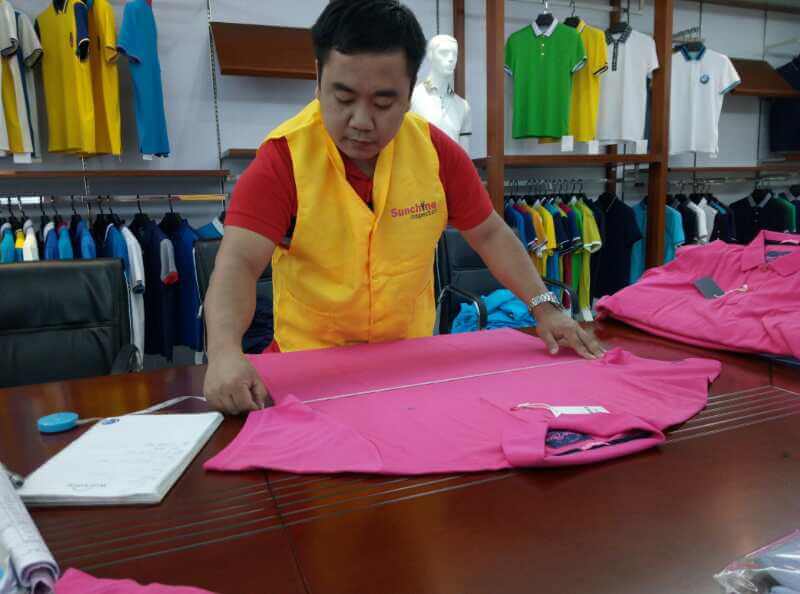 PSI, abbreviation of Pre-shipment Inspection, is also called FRI (Final Random inspection) by some inspection companies. This inspection, the most important and popular service in Inspection activity, aims to guarantee the conformity of production to your specifications and international standards. PSI is performed when 100% of the production is finished and at least 80% of final product is packed. The scope of this inspection consists of the quantity, packaging, quality, marking, and the other important points requested by the clients and international standards. This inspection should be carried out in general in the factory of seller, according to the standard ANSI/ASQ Z1.4-2008 AQL (Default Lever 2.) (see below 2  tables)
Table 1 Sample Size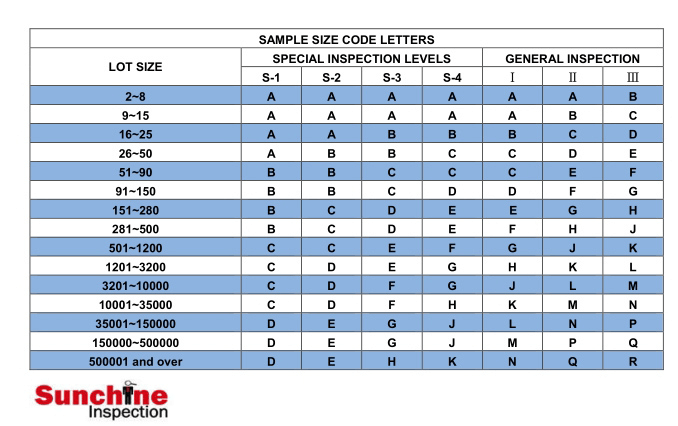 Acceptance 2.5/ 4.0 (Default)
At Sunchine, before performing each mission of PSI, the account manager will send one document called 'job file' for approval of the client. In the job file, all the details of inspection scope will be mentioned; the client can add or delete some points as per his/her requirement. Once this file is approved, signed and sealed by the client, it becomes one inspection agreement, also serves as the checking list to guide the inspector during the mission.
The account manager of Sunchine will be available during all inspection process, for any question or requirement from the client. If any major defect or discrepancy is detected during inspection, the account manager has the responsibility to inform the client immediately if possible.
The inspection report will be sent to the client within 24 hours upon the completion of inspection. Also, the after-sales service will contact the client to collect the feedback soon.