Saudi Arabian Standards Organization being the sole standardization body in the Kingdom, was established according to the Royal Decree Number. M / 10 dated 3/3/1392 H, on 16/4/1972, as a body corporate Organization and an independent budget assigned to deal with all that relates to activities of specifications, standards and quality, which include adopting national standards for all commodities and products, also sampling techniques and methods of inspection and test, etc., as well as establishing the rules for granting certificates of conformity corresponding to the imported goods, quality marks, the systems for issuing them and the right to use. The Organization publishes the necessary awareness on the characterization and standardization. The decision of the Council of Ministers Number (61) Dated 28/2/1430 ordered and changed the name of the Organization by adding quality to be (Saudi Standards, Metrology and Quality Organization).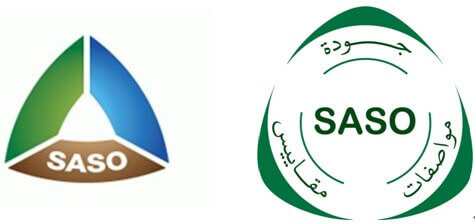 Realizing the Responsibilities of Saudi Standards, Metrology and Quality Organization (SASO) as a sole body for standardization activities and quality systems including testing and inspection. As (SASO) aims to insure that goods and products imported to Saudi markets are complying to the related technical regulations and standards to protect the consumer and national economy, and to facilitate and guide the exporters to Saudi Arabia to the easiest way to get certificate of conformity (CoC) according to the related technical regulations and standards. SASO has prepared this guideline according to the international guides and to the Technical Barriers to Trade Agreement (TBT) one of the World Trade Organization Agreements (WTO) and to clarify the correct procedures to be followed when issuing CoC for goods and products in order to facilitate the entry without any technical barriers at borders. As the (CoC) is considered to be the passport to Saudi Markets, in case that it doesn't have certificate of conformity (CoC), the consignment will be subjected to inspection and testing at borders to insure that it is conforming to the related technical regulations or standards; this will cause delay of releasing and in case of re-exporting to its source or even destroyed.
This Guideline shall be applied to all commodities and products which exported to the Kingdom of Saudi Arabia excluding the following items:
A) Foods and agricultural products.
B) Medicine and cosmetics.
C) Medical devices and equipments.
D) Crude oil.
As a third party Inspection Company, we are specialized in providing the SASO verification certificate for the buyer/seller who import/export the cargo to Saudi Arabia to make the custom clearance easier and faster.
Our advantages:
Quite familiar with the requirements of Saudi Custom.
A group of highly effective staff provide comprehensive service for you in China.
Professional experience in all walks of life (Chemical industry, Building material, Electric appliances, etc.).
Fast, convenient, efficient, etc.
Long-term friendly relationship with Saudi Custom.