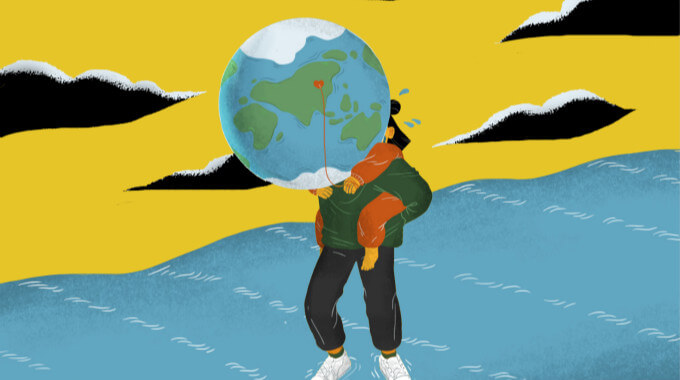 Jiayou Wuhan! 7 reasons to cheer in this time of crisis
by Justine Ocampo
Feeling the weight of the coronavirus outbreak? Now declared a global emergency, the disease has triggered anxiety among the public, the pressure growing heavier with every report of a newly confirmed case or latest measure taken by the authorities.
Yet there are many things we can still be thankful for – from the selfless deeds we've seen to the unintended consequence of extended time with family. Read our list below!
1. NEIGHBOURS COMING TOGETHER
With Wuhan city and many parts of China on lockdown, the isolation has left people feeling helpless. However, some Wuhan citizens have found ways to lift the spirits of one another amid this dreary situation.
As this viral video shows, residents can be heard screaming "Jiayou Wuhan" from their homes, encouraging their neighbours to press on in the face of adversity. This really goes to show how a voice in the darkness can bring hope.
2. COMPASSION FOR YOUR FELLOW MAN
Stories of ordinary people doing extraordinary acts of kindness have also gone viral – a breath of fresh air compared to news of those caught for hoarding masks or trying to make a quick profit.
Despite the threat of being exposed to the virus, some Wuhan citizens have refused to sit idly by while their city suffers, such as 48-year-old Zhang Lin, who has been offering a free service to drive sick people to nearby hospitals.
Elsewhere in China, you might have also seen this video of a man who ran into a police station in Anhui province and donated 500 pieces of masks. Not wanting to take any credit, he rushed off soon after dropping them onto the counter and thanking the officers for their hard work.
3. COURAGE ON THE FRONTLINE
Hundreds of medical workers across China have been mobilised to aid hospitals in Wuhan, and many have courageously stepped forward for what has been described as a "suicide mission".
Several moving reports have shown family members and couples tearfully saying their goodbyes as they part ways.
Such sacrifice and dedication can be found even among non-locals: When his countrymen were evacuated from Wuhan, French doctor Dr Philippe Klein decided to stay on in the virus-hit city to help.
Warning: Scenes like the one in the video below might make you tear.
4. REKINDLED FAMILY RELATIONSHIPS
With companies telling their staff to work from home and implementing more flexible working hours, many families around the world have been able to enjoy an extended Chinese New Year break together.
In Singapore, the government has also implemented a compulsory leave of absence for students and school employees who have recently returned from China.
If anything, this could prove to be an opportunity for families to forge stronger bonds with the increased amount of time spent with one another.
5. GREATER AWARENESS OF GOOD HYGIENE 
Another unexpected benefit is that this health scare has cultivated good habits in personal hygiene, such as the importance of washing our hands frequently with soap and refraining from touching our face constantly.
Overnight, we've also become schooled in who needs to wear a mask, what type of mask to get and how to wear a mask the right way.
Bonus: It was recently announced that every Singaporean household will be given free surgical masks (4 to be exact). So if you haven't been able to get your hands on one because of panic buying, this could be good news.
6. A CRISIS-READY NATION
As such a connected country, a situation like this is a great test of our resilience and level of preparedness. Conversations on business continuity are in full swing across companies, and inter-ministerial meetings are being held in response to a rapidly evolving situation.
How we manage this virus outbreak will serve as a report card for how well we're able to counter future global threats. Looking on the bright side, we will come out of this better prepared for the next crisis to hit our shores!
7. THE PROMISE OF PEACE
There are many unknowns that lie ahead, but we can take heart in what we do know.
We can find refuge in the One who is an ever-present help in times of trouble (Psalm 46:1-3). We can rest in the peace and presence promised by Jesus Christ (John 14:27).
As the final item on this list of 7 reasons, we remember that though things can become overwhelming, He is there with us.
Tip: If you'd like to know more about the hope that Jesus Christ offers, give us a shout at hello@thir.st or head over to our Believe page.
ABOUT THE AUTHOR
Justine Ocampo
Justine doesn't wear a watch, but she's always just-ine time, just-ine case you were wondering.
From: https://thir.st/blog/jiayou-wuhan-7-reasons-to-cheer-in-time-of-crisis/
Company News
Independent And Fully Accredited Inspection Company in Constant Expansion