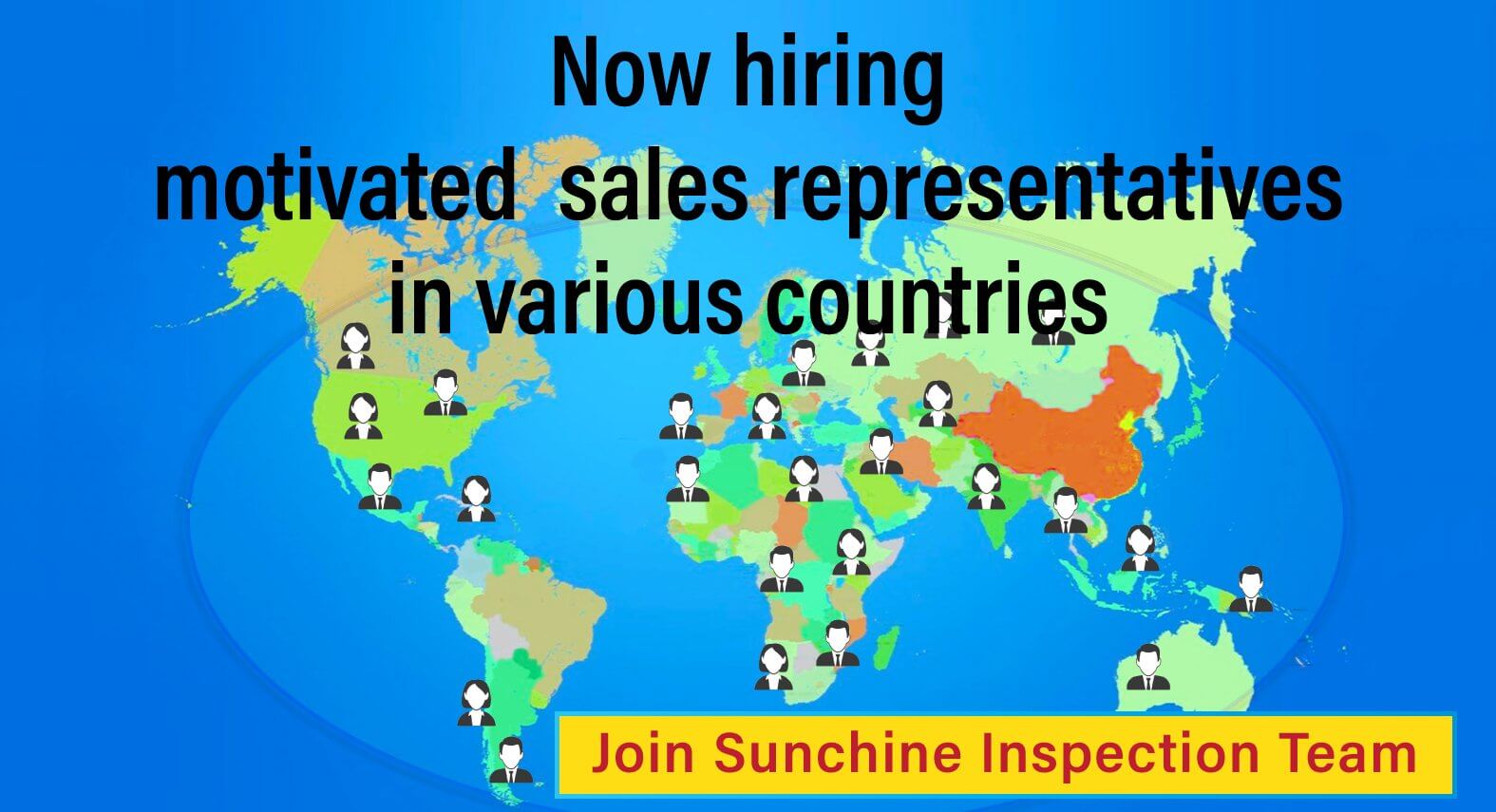 Sunchine Inspection is Seeking to Hire Talented and Energetic Sales Representatives
Sunchine Inspection is seeking to hire talented and energetic sales representatives in many countries in all continents to reinforce its International Business Development Department.
MISSION
• Introduce our inspection, lab testing and certifications services to importers and exporters,
• Analyze customers' needs & requirements and offer them adequate quality control solutions helping them improve quality and ensure the product safety & compliance with their specifications and the rules & regulations of the destination market.
• Establish, develop and maintain positive business and customer relationships
QUALIFICATION
• Proven track record in international sales and have experience of working with or in international markets.
• Strong understanding of clients and market dynamics and requirements.
• Good analytical skills and attention to detail.
• Ability to work independently as well as a team player.
ABOUT US
Accredited with ISO/IEC:17020, Sunchine Inspection is a fast growing company focusing on moving forward, taking on new challenges, developing and enhancing its services and solutions to meet clients' needs and expectations.
We provide a flexible, friendly and supportive work environment, recognize, value and reward the contributions of each one in the company.