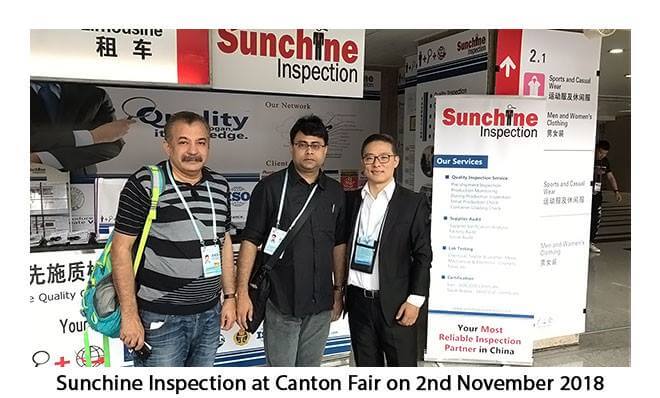 Yesterday for the second day of Canton Fair phase 3
13.

Yesterday for the second day of Canton Fair phase 3
Yesterday for the second day of Canton Fair phase 3, Sunchine team was very very busy with the many visitors who came to Sunchine Inspection booth and so could only take two photos during the day. François Shi, Linda and Cris had to respond to many questions about the quality management, the selection of suppliers, the improvement of quality, the quality control process, etc.
Today for the third day of Canton Fair phase 3, the visitors were a bit less numerous and so our team a bit less busy and can take some photos of some of the visitors they have met on this 2. November at Sunchine Inspection booth T2-5 at Canton Fair.
Canton Fair phase 3 will finish on Sunday and on next Tuesday our team will be back to Nanjing.