The Feelings About Working At Sunchine Inspection
9.

The Feelings About Working At Sunchine Inspection
The following English is translated by Google translator:
How time flies. I have been working in Sunchine Inspection for two months.I'm so glad to stay with dear colleagues.
General Impression Upon Our Company
I entered the door of Sunchine Office for an interview the first time, a group of hard working girls attracted me. I wonder what kind of corporate culture has gathered such a group of young people struggling. Later, I was lucky enough to be part of the Sunchine Inspection too. Then I see, the company is full of vitality and well developed in its culture.
My biggest satisfaction is when I experience growth in the job of Sunchine Inspection.
Working Experience at Sunchine Inspection
My main job is to examine the inspection report, which requires careful and responsible work.
Happy Relations Among Colleagues
The progress of my work can not be ignored by my colleagues during this period. When we encounter problems, we will discuss and solve them together and make progress together. The good atmosphere really impressed me. I hope in the future we can help each other,work together to create a better future.
I would like to extend my gratitude to Sunchine Inspection. I will make more efforts in the future.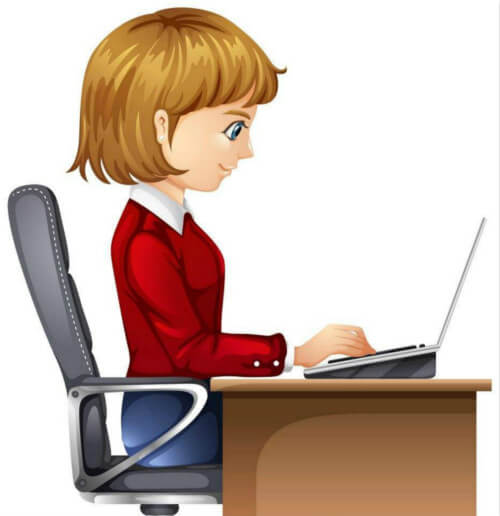 原文:《先施工作体验与感悟》
时光荏苒,来到先施已经将近两个月,在这两个月,从最初的毛手毛脚到最后的渐渐熟练,虽然时间不长,但是收获并不小,以下便来陈述我的收获。
公司印象
初次进入先施的办公室是面试的时候,一进门,一群认真工作的小姑娘便吸引了我。我在想,是什么样的公司文化聚集了这样一群努力奋斗的年轻人。后来,当我也有幸成为这个公司的一份子的时候,我才明白,是公司强大的企业文化氛围使得一群有朝气有理想的年轻
人聚集在一起为公司的未来发展做出自己的努力。后来也证实了这一点,施总在晨会上公布了公司设立感恩尊长基金的决定,为公司下属考虑的老板,处处关怀员工的公司,就是这个公司独有的企业魅力让每一个进入公司的人都不会后悔成为公司的一份子,都想要更努力的工作为公司未来的发展做出自己的贡献。
工作体验
曾在网络上看到这样一段话,每天,每一刻我们都在做这样那样的决定,我们可以漫不经心,也可以多花些心思,成千上万的小选择累计起来,就决定了最终我们是个什么样的人。
第一次接触第三方检验这个行业,其实是真的不熟悉,事实是所有的事情都是需要经历从不熟悉到熟悉,不能只是畏缩不前。我的主要工作是审核验货报告,这个工作要求的是仔细认真负责,而我刚好又踩到雷线,我是一个很粗心的人。所以最大的问题就是,经常会发
现有犯很多的错误,一开始自己用业务不熟悉来安慰自己,后来发现很多问题反反复复的出现,就开始紧张,不害怕同事指出我的错误,指出可以改,但是重复性犯错就是自己的不用心。后来针对自己的毛病,对应着一一进行解决,把自己要做的事情要注意的问题点列出来,放在能看的到的地方每天都提醒自己一遍。每天的工作任务完成,同事会检查出结果告诉我哪个做的不好,我就用红笔标记下来提醒自已,很高兴的发现自己粗心的毛病也在一点一点改掉。
同事情义重
这段时间以来,工作的进步少不了同事对我的包容和帮助。来到先施,非常感谢认识了一群可爱的同事,在整个Intertek小组里每个人的分工很明细,对于自己分内的事情大家都做的很好,遇到问题时,大家也是一起讨论解决的方法,一起进步。
最后,感谢公司在这段时间的栽培,感谢同事的不吝指教,希望可以与公司一起努力,共迎美好的未来。
作者:IQIC部门-Suki