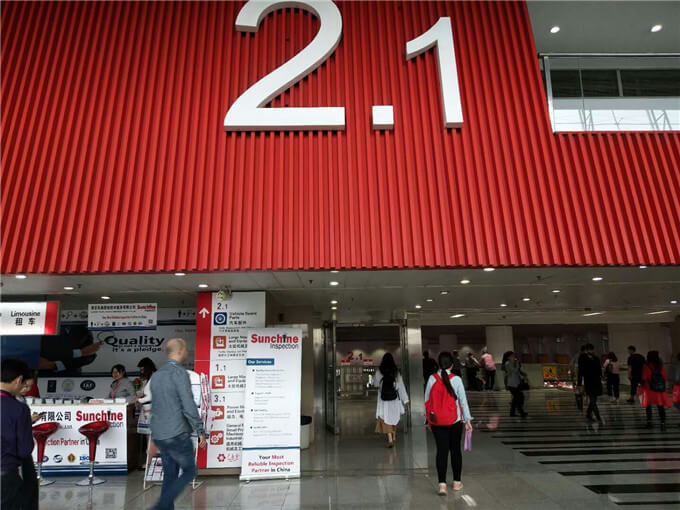 Sunchine Inspection Canton Fair 17th April 2018
Sunchine Inspection Sales team has continued to welcome many visitors at Sunchine booth T2-5 at Canton Fair today during the third day of the Phase 1; Canton Fair Phase 1 will end on Thursday.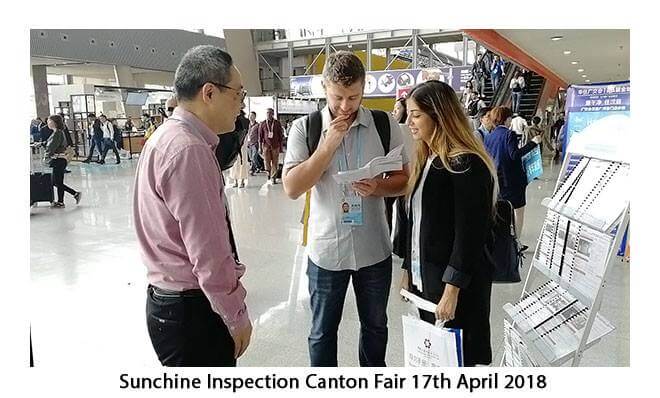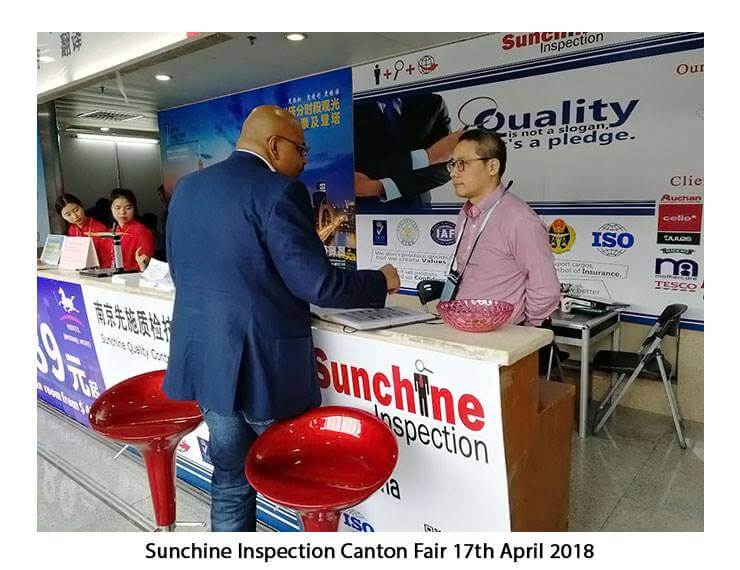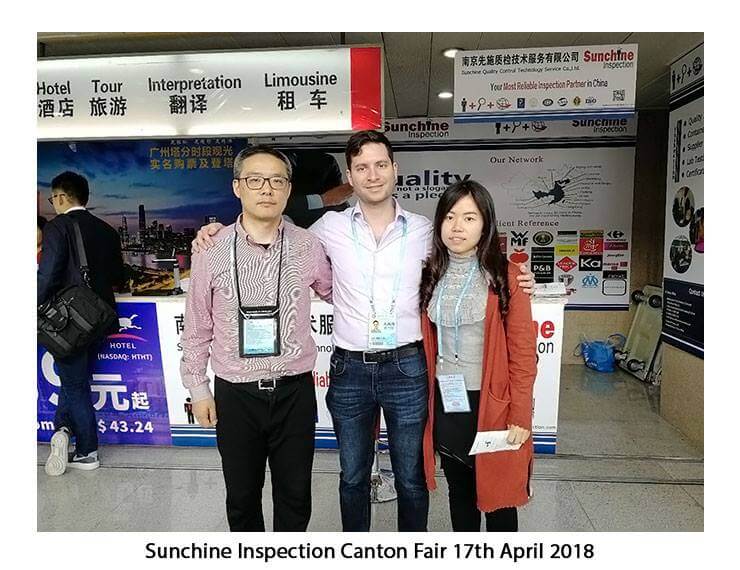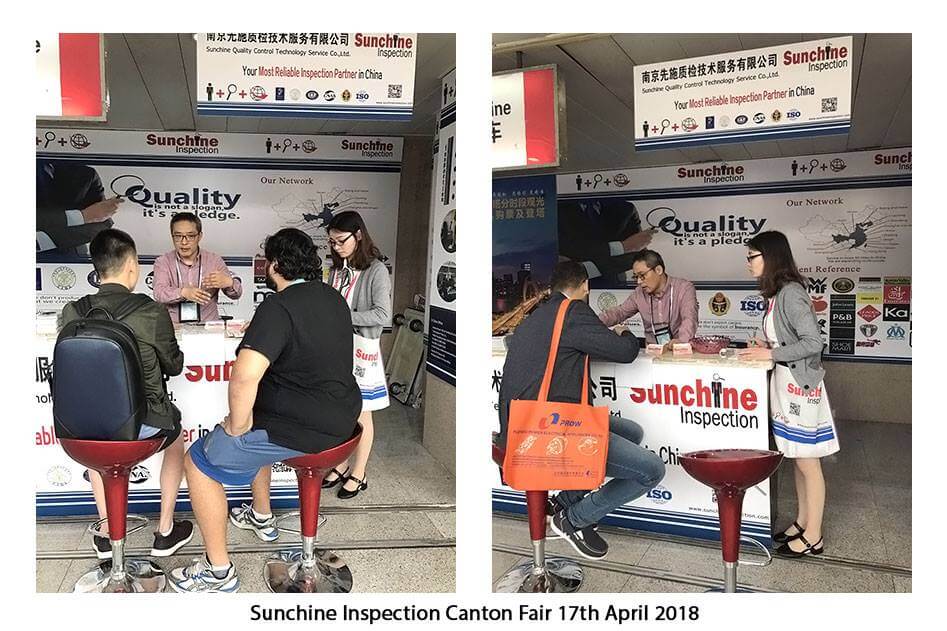 Today was the third day of the phase 1 of Canton Fair. François Shi and Sunchine sales team have received many visitors again on the booth T2-5 of Sunchine Inspection at Canton Fair.
Our company Sunchine Inspection started to inspect in China and provides tailor-made inspection services conducted as per ISO 9001 strict standards and client's quality control checklist.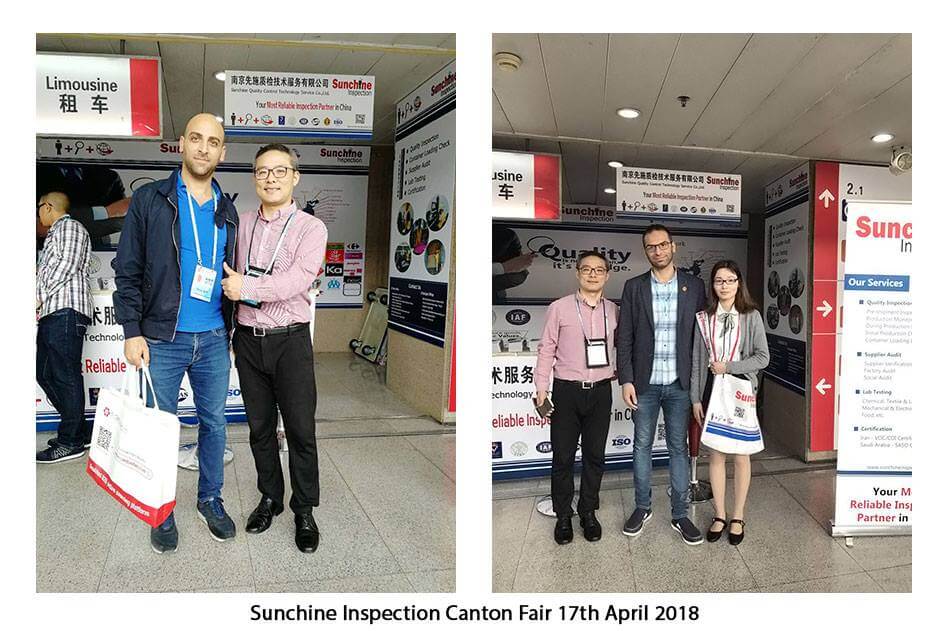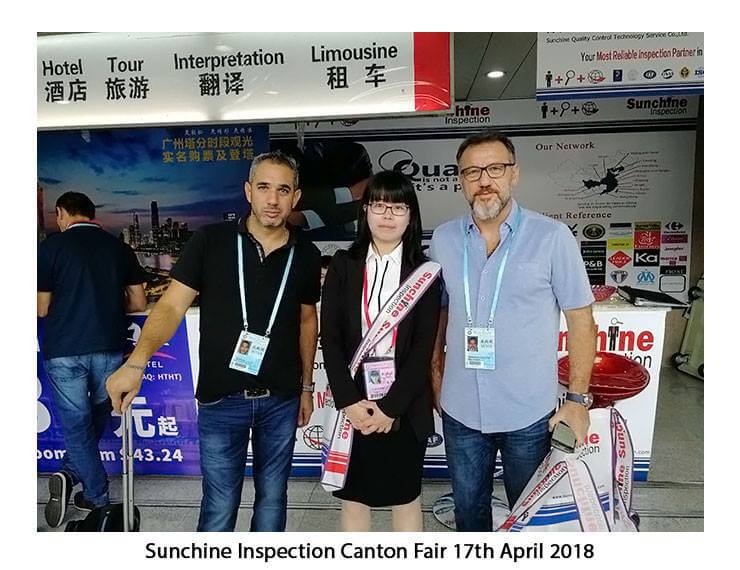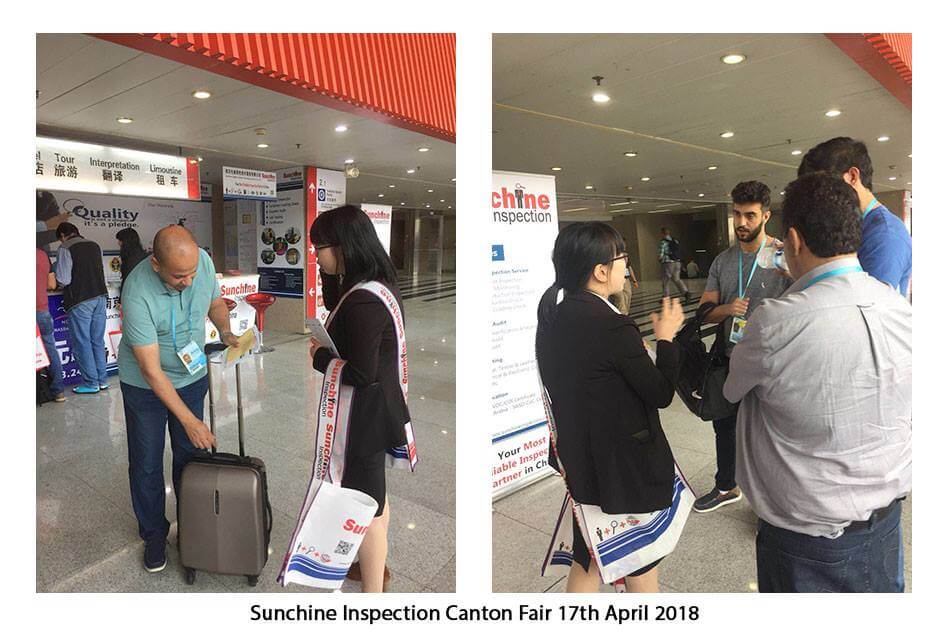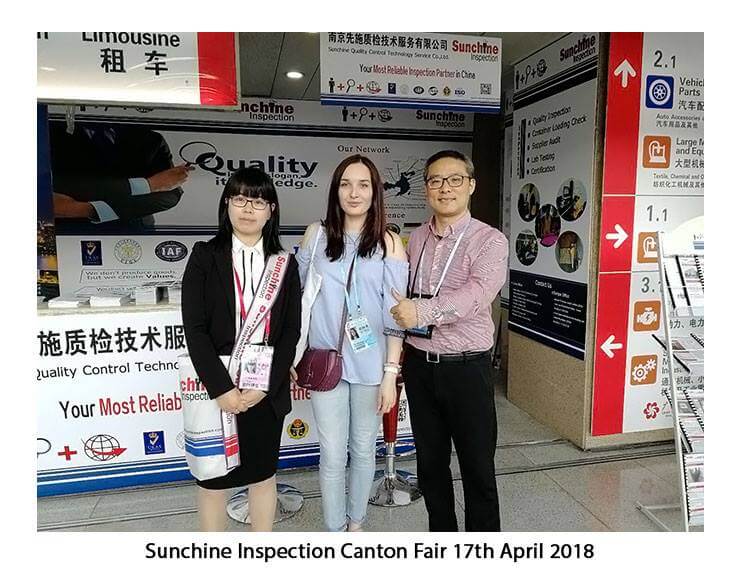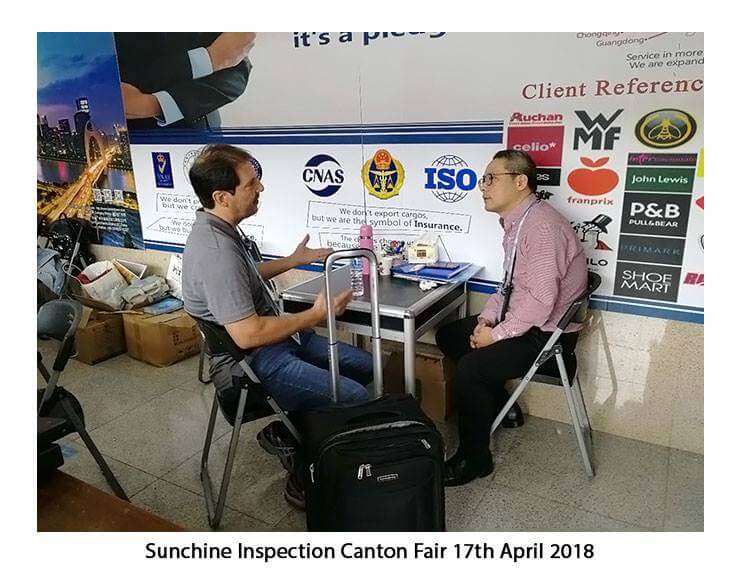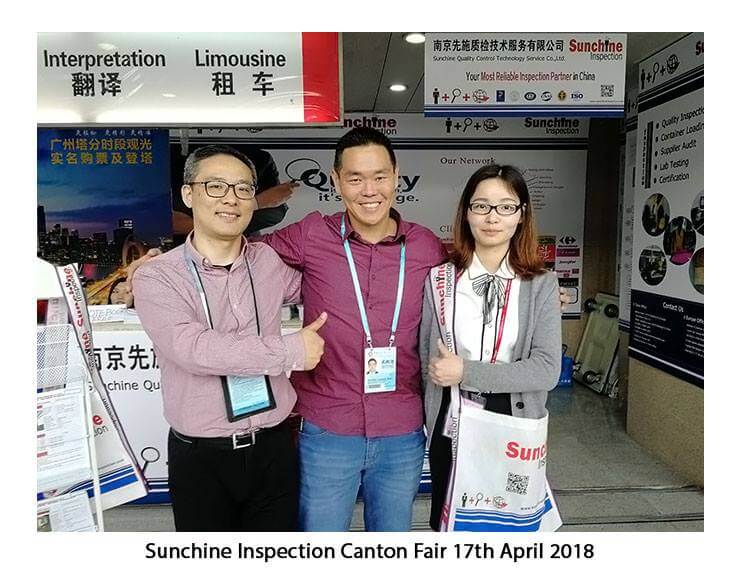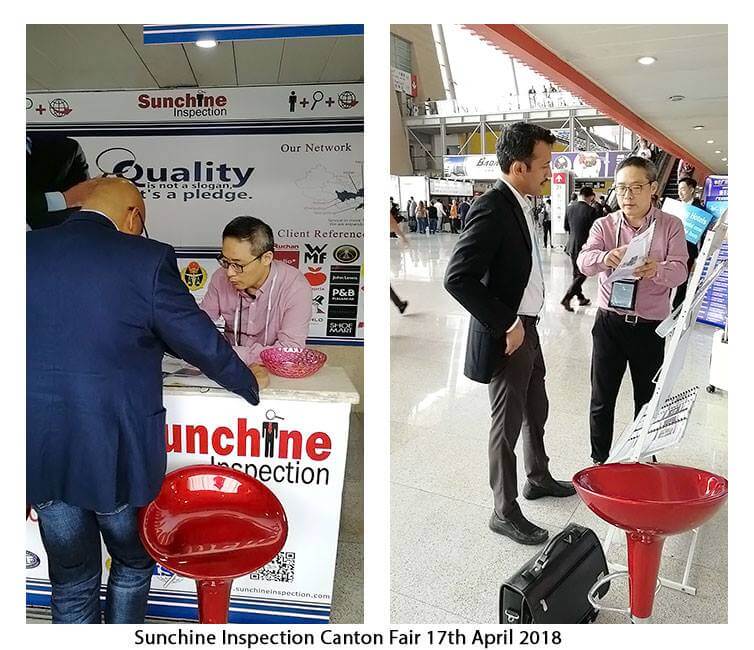 Related Activity:
Sunchine Inspection During 123rd Canton Fair Phase 1
Relevant Report:
China's largest trade fair is the size of 71 Walmart Supercenters