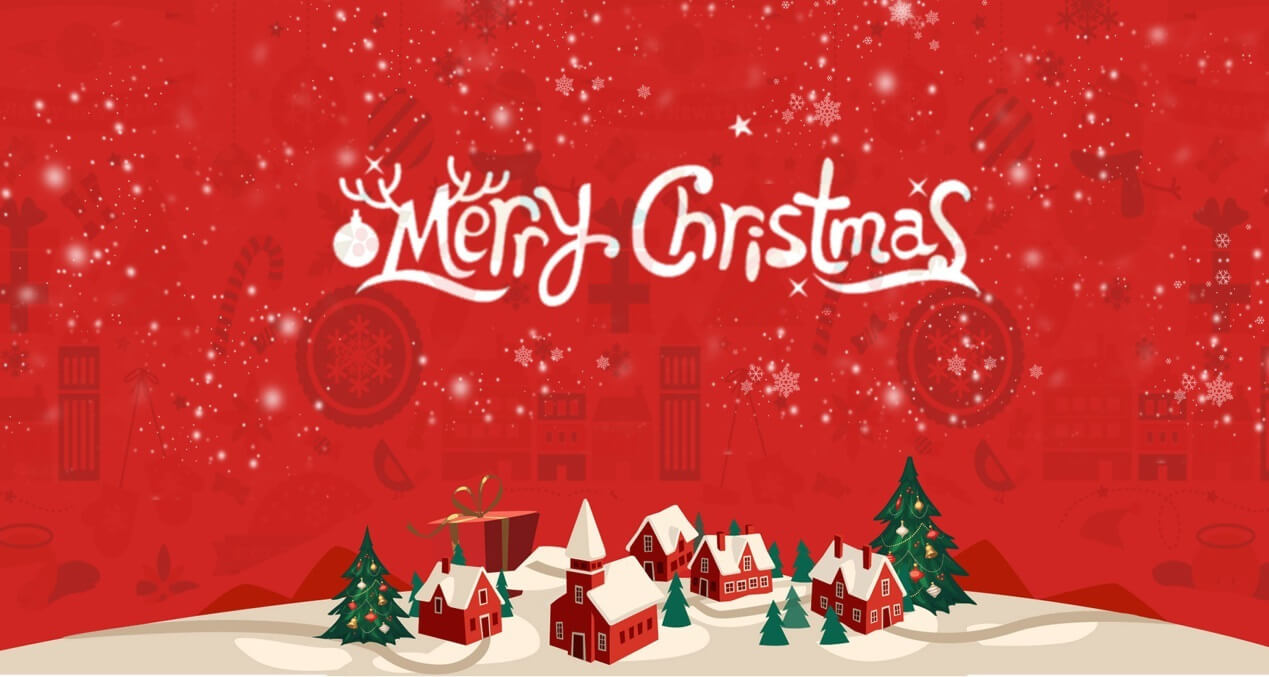 Merry Christmas to You and Your Families
Thanks for your support to Sunchine Inspection.
Warmest wishes for a sweet and joyful Festive Season.
Merry Christmas to You and Your Families.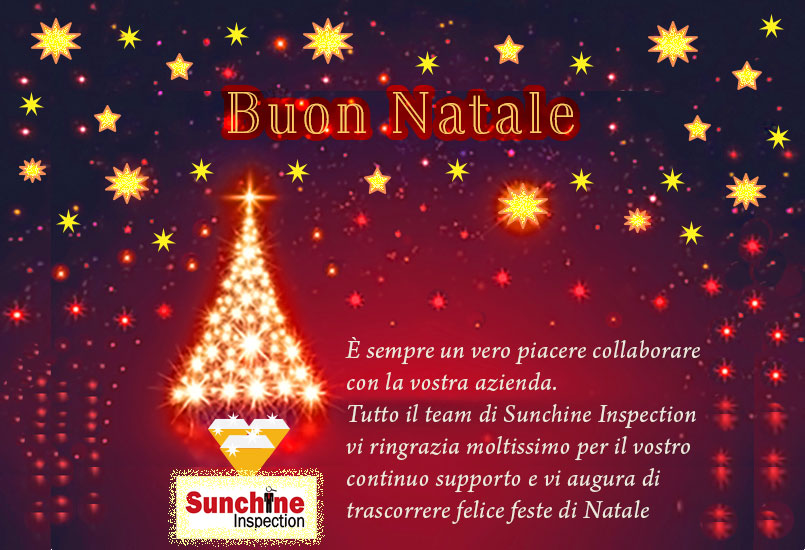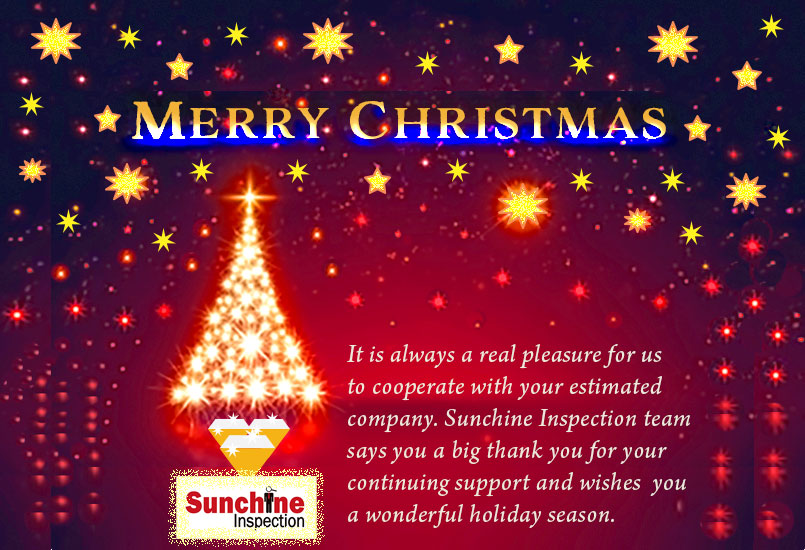 Danke für Ihre Unterstützung. Wärmste Wünsche für eine süße und freudige Vorweihnachtszeit. Frohe Weihnachten für Sie und Ihre Familie.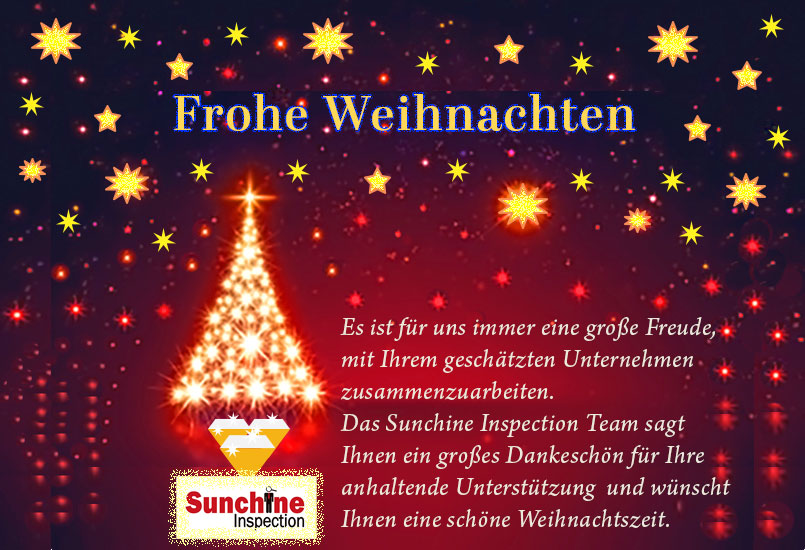 Thank for following us on Twitter. And, a special thank you to all our collaborators and our clients for their continuing support and loyalty to Sunchine Inspection.
I wish you in behalf of Sunchine Inspection a wonderful Christmas festive season with your family and your friends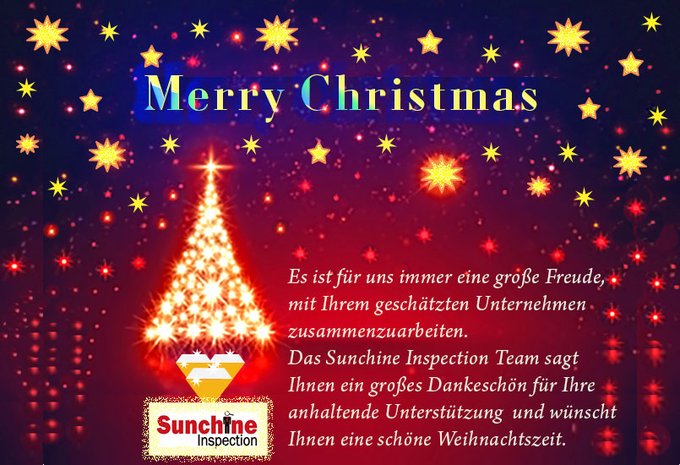 Danke furs Folgen,. Ein besonderes Dankeschön geht an alle unsere Mitarbeiter und Kunden für ihre kontinuierliche Unterstützung und Loyalität gegenüber Sunchine Inspection.
Ich wünsche Ihnen im Namen von Sunchine Inspection eine wundervolle Weihnachtsfeier.
Frohe Weihnachten!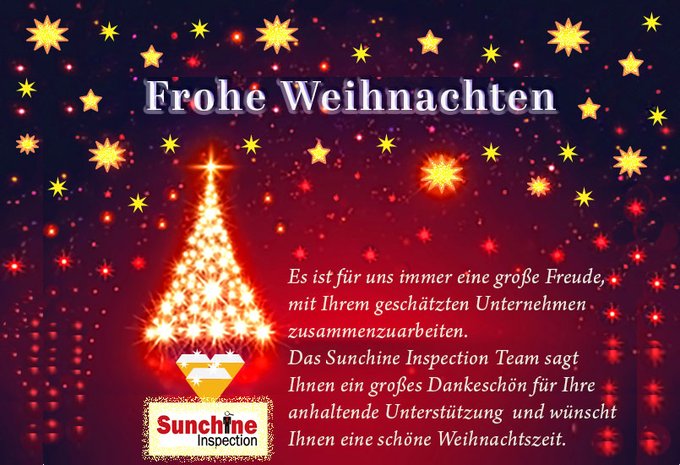 Related Posts:
Sunchine Inspection Had a Team Dinner To Celebrate The Christmas Holiday