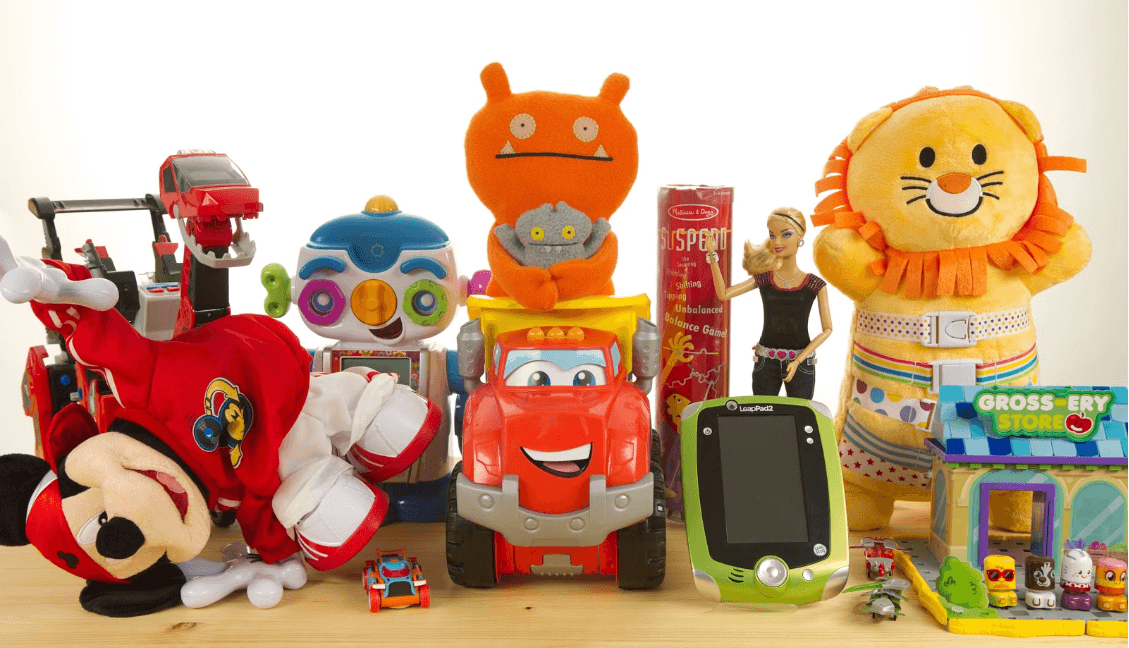 How to Import Toys from China: Complete Guide
From: https://jingsourcing.com/
A lot of my friends, including our foreign customers and Chinese suppliers, do not prefer doing toy's business because there are countless different types of toy products, and get no idea about what to sell. Another reason is that many countries have a lot of rules about importing toys, which will certainly cause many troubles in this process.
But the truth is importing toys is not that complicated as you thought, you only need to choose some good products and right suppliers.
This article will give you a comprehensive introduction of how to import toys from China, including how to select products, how to find suitable suppliers, and some common problems with solutions.
| | |
| --- | --- |
| | |
|              Search loom bands on Google trends |            Search kinetic sand on Google trends |
1. What Kind of Toys Will Bring You Business?
So far with my experience, importers from different countries most prefer importing classic toyssuch as balls, cars, plush animals, because all these classic toys have large and stable demand every year. It's not necessary to worry about the sale as there is always customers who want them.
Besides, there are usually hot selling toys each year in the world, such as loom bands during 2013-2014, kinetic sand and balancing scooter during 2014-2015. If you can discover the potential of these products and import them earlier than your competitors, then you will already make much money when other people start to sell. At that time, you can start to find next product.
2. Classification of Toys Produced in China
Toys made in China have lots of categories, and I divide them in the following form by types and manufacture areas.
| | | |
| --- | --- | --- |
| Toy Category | Toys | Manufacture Areas in China |
| Remote control toys | RC Helicopter, Cars, Boats, Quadrocopter | Chenghai, Shenzhen |
| Diecasts & Toy Vehicles | Cars,Trucks, Car Models | Chenghai |
| Toy Figures | Lego Toys, Animation Figures | Chenghai |
| Doll& Stuffed Toys | Toy animals, Puppets, Mascot, Costume | Mainly in Yangzhou and Qingdao, but there are also some in Yiwu, Shenzhen and other cities |
| Classic Toys | Yoyo, Balloon, Balls, Kaleidospce | Chenghai, Yiwu, and other cities depending on products. |
| Learning & Education Toys | Toy Musical Instrument | Yunhe(Zhejiang Province) for wood made toys |
| Outdoor & Playground Toys |  Kid's Slide, Seesaw | Yongjia (a small town of Wenzhou), the capital of playground toys in China |
| Models & Building Toys |  Building Blocks | Chenghai, Yiwu |
| Baby Toys |  Baby Rattles, Baby Walker | No specified cities, but mainly in Zhejiang and Guangdong Province. |
| Puzzles & DIY Toys |  Puzzles, Magic Cube | High quality Puzzles mainly produced in Chenghai. DIY craft toys mainly produced in Yiwu. |
3.Where to Find Toy Manufacturers and Suppliers in China?
Most products made in China have their own places of origin, so does toys. No matter you are in China in person, or you are searching suppliers on Internet, like Alibaba.com, you need to pay attention to where the suppliers are located. By my experience, toys made in China are mainly produced in the follow 5 places:
a. Chenghai, Guangdong Province—World's Capital of Toys
If you are specialized in toys business and always purchasing large quantity, Chenghai will be the best choice. You can find toys companies or factories, or things related to toy everywhere in this city.
Not like the wholesale market in Yiwu where suppliers are gathering, toy factories located in Chenghai usually send their samples to toy trading companies. Trading companies upload all products to their Alibaba pages or own websites, and place orders to these factories when foreigners ordered. Of course there also are several large toys trading companies who has their own showroom which can be thousands square meters. Customers can visit their showroom, choose products and place orders.
Besides, there are also many showroom companies in Chenghai, and factories can show their samples by renting display racks (one rack costs $500-$1000 per year). If you are interested in some products showing there, the companies will offer you all factory's contact information. But most toy factories don't have good English-speaking sales, so you'd better have a Chinese translator to assist you, if you are planning to visit showrooms and contact factories directly. Or toys trading companies will be better choice.
| | |
| --- | --- |
| | |
|        Customers are selecting toys in showroom company |         Customers take the samples in shopping cart away |
Another interesting thing about showroom company is that, during the visit, you can put most toy samples you like into shopping cart and take them away for free. These companies also offer free lunch, such as McDonald's or KFC, free drinking, even free cigarette. They offer such good service because toy factories pay them a lot rental annually.
Trading companies and showroom companies located every corner of Chenghai, and you can get their information from the hotel you are staying easily.
b. Yiwu—Where Low-Value and Small Toys Are Mainly Produced
Many low-value toys like kids DIY craft toys are produced in Yiwu and cities close by, and here also gather lots of toy suppliers all over China, including toy suppliers from Chenghai. It's very convenient to source toys as the wholesale market is just like a large fair. (To know more about Yiwu wholesale market, please check another blog: 6 Facts of Yiwu Wholesale Market-World's Biggest Market-Guide 1)
If you are visiting China personally, and are specialized in plastic or electronic toy business, then you can visit Chenghai. (Check the first part to know how to source suppliers in Chenghai)
If toys are only one part of your business, you need to buy many other products in your container, then Yiwu will be a suitable place. Because it's very convenient to buy all your products in Yiwu's wholesale market. Even you buy Chenghai made toys in Yiwu, the price here won't have much difference from buying from Chenghai.
c. Yangzhou/Qingdao—Where Plush and Stuffed Toys Are Mainly Produced
Although you can also find plush and stuffed toys suppliers, normally are trading companies, in Chenghai, Yiwu or Shenzhen, most suppliers of these toys are located in Yangzhou, and some small stuffed toys are also produced in Qingdao.
There is stuffed toys wholesale market in Yangzhou, which is not far away from Shanghai, you can visit there if you are specialized in importing stuffed toys.
d. Yongjia, Zhejiang Province: China's Capital of Learning and Playground Toys for Kids
Qiaoxia, a small town located in Yongjia City, is the main place where learning and playground toys are produced in China. If you plan to visit China to source suppliers for this kind of toys, you can go to Qiaoxia town as many factories are gathering there. If you are searching suppliers online,  it's better to pay attention to their locations in China, and make sure they are from Wenzhou City, because Yongjia is belong to Wenzhou.
4. How to Search Toy's Suppliers from China Online
Do not be deceived by Chinese suppliers online as they all tell you that they are factories, and they can produce whatever kind of toys you like. Actually, most suppliers you can contact on Internet aretrading companies. Because the scale of many Chinese toy factories are usually not big,  and most their orders are getting from trading companies. Some of  toy factories also have shops on Alibaba, but they seldom get orders from foreigner buyers.
You can also find many big scale and professional toy factories in toy fairs, such as Canton Fair, and Global Sources Fair.
Searching suppliers online is the only way if you are not coming to China, and I suggest you to useAlibaba.com. To learn how to find good suppliers on Alibaba, please check another blog: Tips for Sourcing Good Suppliers on Alibaba: You Never Knew Before.
Some of you may consider some small wholesale platform such as Aliexpress or DHgate, but Idon't recommend you to source toys from this kind of platform, which choose international express as the shipping method. Because toy's value usually is not high, but product's size is always big, so the shipping cost is very high when use air freight and express, sometimes higher than the product's price. So the most economical shipping way is by sea freight, and purchase in large quantity, at least 2-3 CBM, otherwise your average shipping cost for each product will be very high.
5. Problems May Have When Import Toys from China
Toy products are usually used by children, so many countries have strict rules and high requirement for toys. Except for this, toys products still have other problems that make it little more complicated than other products, and here are several main problems you may have when import toys from China.
a. Problem of Compliance and Safty
Certificate and safety are the biggest one among all problems, and different countries have different required standards for imported toys. Here's some certification required by US and EU for toy products.
United States     The first three tests of ASTM F963: Mechanical/Physical testing, Flammability testing, and Chemical testing. The another is CPSIA (Consumer Product Safety Improvement Act): lead and phthalates test, and labeling test.
European Union     Toys exported to Europe have to pass Toy Safety Directive (EN 71 -1,2,3) and have a CE mark.
If you are importing large quantity of toys, you'd better do all required tests. But if your quantity is small, then the costs of all these tests are very high. The best way is to ask your suppliers to offer these test reports which they had done before, in order to make sure their products are meet the safety standards. If the suppliers cannot offer you, then you have to change to another who can offer test reports.
Suppliers in China usually won't do all these tests, most of them do part 1, 2, and 3 of EN 71 test and Phthalates test. When you get the EN 71 test report from them, be careful to check whether it includes EN71 part 3, which is the most important part, it can prove the hazardous substance in products are under required limits. Some suppliers will no test the part 3, because they are afraid that the test may fail.
Besides, there are many companies can do CE test in China, so you also need to check which testing lab the report is from. Famous institution such as SGS, ITS, and TUV will be the best. Some suppliers may offer reports from small Chinese testing lab to save money, but it may not be admitted by imported countries.
b. Commodity Inspection Required by China Custom
Toys need to do commodity inspection when exporting to other countries, the cost is $200-$300 for 1 container. If you ship by LCL, and the cost depends on the material and volume of the toy, usually more than $100.
c. Problem of Design Infringement
Many factories like to print some famous animation characters in their toy products, some make the shape same as these characters. For example, two same schoolbags, one has minions printed but another doesn't, then the former one can be sold in higher price than the latter, and people still prefer to buy the former.
If the suppliers didn't get animation company's authorization, then all these toys with animation characters can be design infringed. Your products will be examined by both China custom and foreigner custom. Once they find you don't have the authorization, they will destroy them.
Even if you are lucky enough to escape the custom's inspection, you will run into the same problems as above when selling these unauthorized toys.
So if you want to import toys with famous animation characters printed, you need to make sure whether your supplier has the authorization. If not, you can change to another supplier, or you have to give up this product in case it may ruin your business.
d. Problem of Shipping Toys from China
Sea shipping is the most economical way for toys, because the weight of toys usually are light, and product size is always big. If you only plan to import less than 3 CBM toys each shipment, then you'd better buy from local market, instead of importing from China directly. Because the average cost for each toy product will be very high, including freight, and commodity inspection.