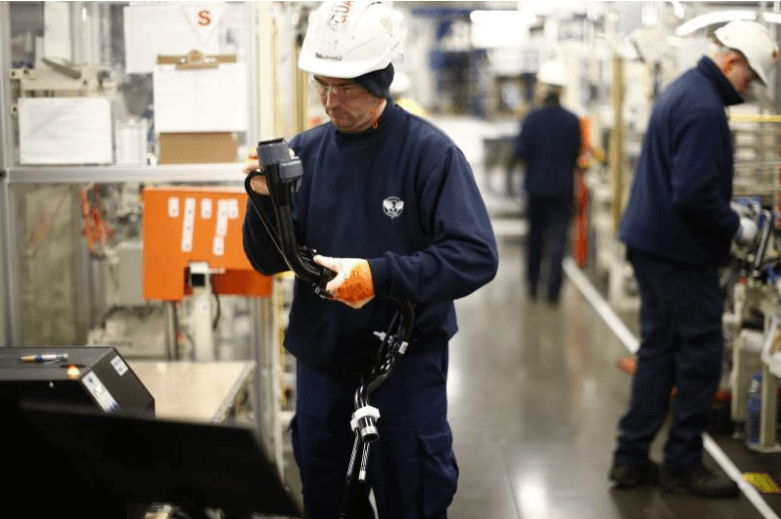 UK factories enjoy another three-decade high for orders
LONDON (Reuters) – British factories matched a three-decade high for orders this month, an industry survey showed, adding to signs that manufacturers are riding high on the back of Europe's economic recovery and the weak pound even as Britain's economy remains slow.
The Confederation of British Industry said on Monday its industrial order book balance remained at +17 in December, its joint highest level since August 1988.
The survey's gauge of export orders edged down to +16 from +20 in November which was its highest level since 1995.
A rebound in growth in the euro zone and beyond has helped British factories which have also benefitted from a fall in the value of sterling after the Brexit referendum in 2016.
Although manufacturing accounts for only about 10 percent of Britain's economy, the Bank of England hopes exports can soften the hit to overall growth from lower spending by consumers who have been pinched by a rise in inflation caused by sterling's fall.
Retail sales in the three months to November recorded the slowest growth in more than four years, despite a bounce last month linked to Black Friday sales promotions, data showed last week.
Despite the recent strength in orders, the CBI's gauge of factory output expectations for the next three months remained at +13, its lowest since October 2016, while manufacturers expected their prices would rise at the fastest rate since June.
The survey of 371 manufacturers was conducted between Nov. 22 and Dec. 12.
Writing by William Schomberg; editing by Kate Holton
Our Standards:The Thomson Reuters Trust Principles.
Article Source: uk.reuters.com
Related Service: