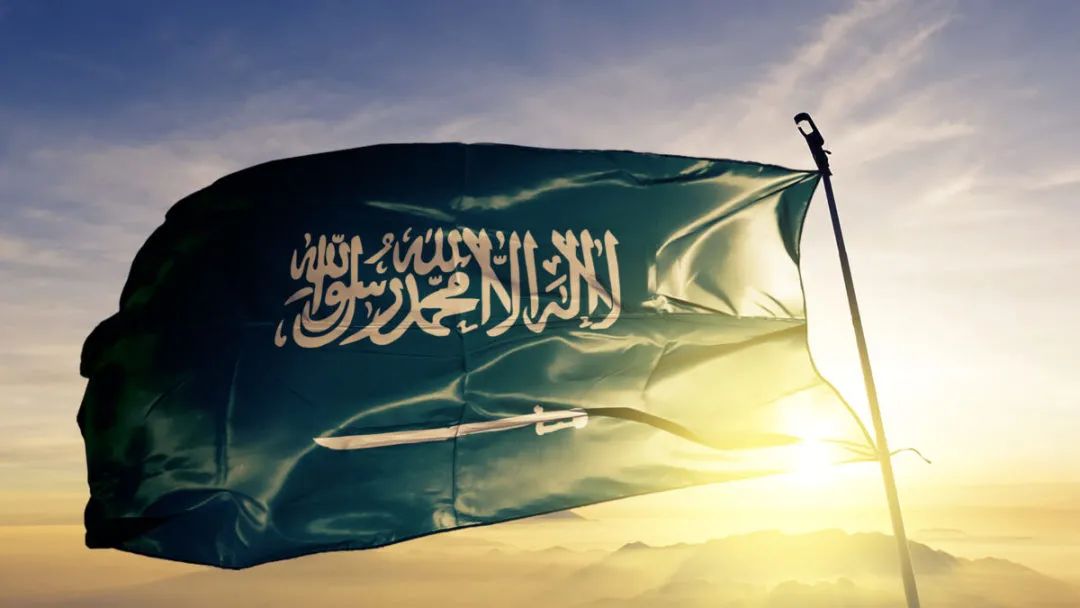 Sunchine Inspection is Approved and Registered in SASO/ Saber to issue CoC certificate for regulated goods shipped to Saudi Arabia!
A new great and important achievement for Sunchine Quality Control Technology Service , brand name Sunchine Inspection.
On June 30, 2022, a very good news came from Saudi Arabia. Sunchine Quality Control Technology Service, Brand Name Sunchine inspection was officially approved and recognized by The Saudi Standards, Metrology and Quality Organization (SASO) and became nominated conformity assessment of Saudi SASO/Saber Notified Certification Body (Notified Body No. P-CB 0542).
Consequently, Sunchine Quality Control Technology Service is officially becoming an official recognized, approved and authorized body to issue Product & Shipment Certificates of Conformity and ensure that your products exported to Saudi Arabia comply with Saudi regulations.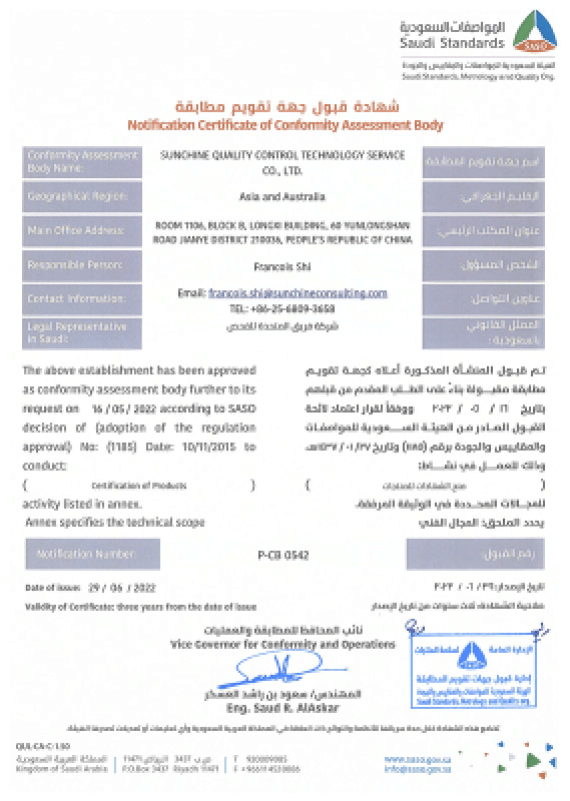 Independent and accredited TIC body, Sunchine Inspection is a fast growing and evolving company, ever moving forward, taking on new challenges, getting new achievements step by step and working along with its clients. Sunchine Inspection clients are located in 91 countries around the world and belong to very various industries.
Sunchine Inspection and its dedicated teams strive for excellence and quality in everything they do, developing the company's strengths and its services, achieving new accomplishments step by step and first of all providing effective support, expertise and operational efficiencies and accompany its clients in their projects and business growth.
Maybe, Sunchine Inspection is still young and small in terms of size when comparing to some big multi-international TIC companies. However, it means also they are more active, dynamic and passionate, flexible and full of energy. They are relatively small in terms of Size but not in in terms of Capacity and Efficiency.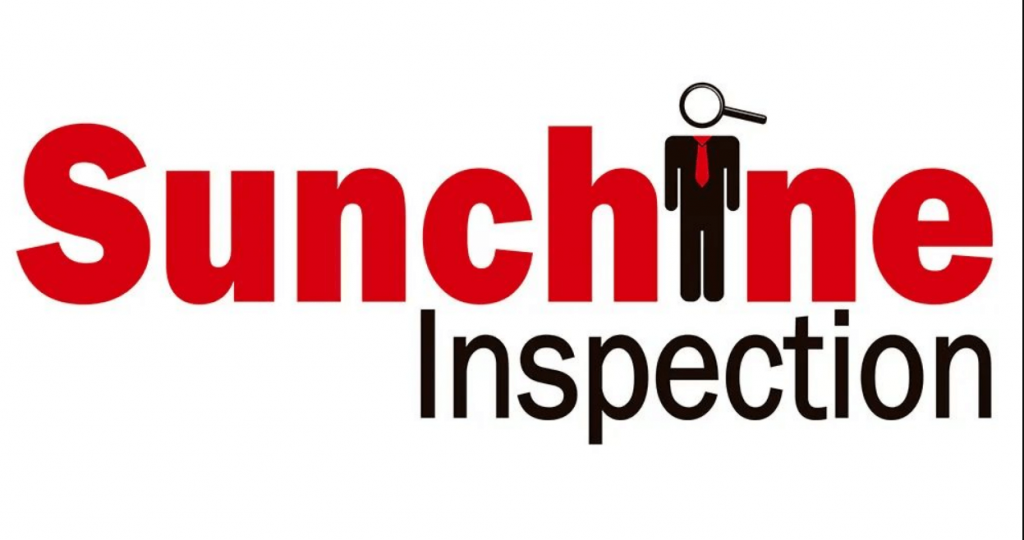 Sunchine Inspection is adamant and uncompromising when it came to verify the product's quality and reliability, safety and compliance and ensure the delivery of efficient, accurate and consistent results.Sunchine Inspection is committed to be one of the most trusted Inspection, Testing, Certification Company to help manufacturers, exporters and importers ensure the product quality and safety and full compliance with the relevant standards of the destination market.
Sunchine teams will continue to thrive, innovate and work hard together to drive increased confidence, safety and trust in trade globally.
With Sunchine inspection 's tailor-made comprehensive and efficient consignment conformity assessment services, you make sure that your exports to Saudi Arabia comply with Saudi Technical Regulations and Saudi Standards!