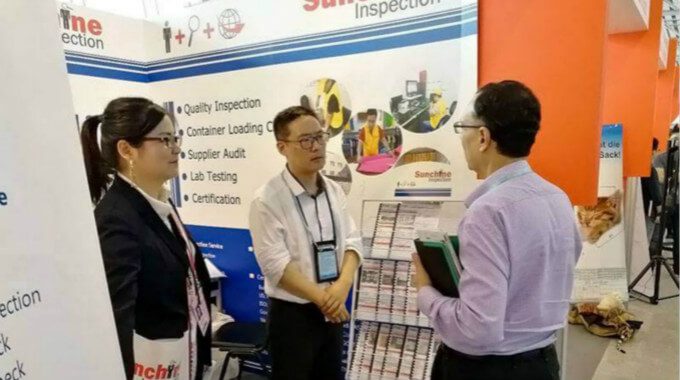 Today For The Third Day Of Canton Fair Phase 1
5.

Today For The Third Day Of Canton Fair Phase 1
Today for the third day of Canton Fair phase 1 Sunchine Inspection team was very busy most of the time responding to many questions from buyers and discussing further with each of them their needs and expectations.
So, today only some souvenir photos could be taken by our team at Canton Fair.
Our company Sunchine Quality Control Technology Service Co., Ltd., trade mark Sunchine Inspection, is accredited and certificated by all China and international organizations such as AQSIQ, CNAS ISO/IEC 17020. So, the report of Sunchine inspection is approved and authorized by more than 100 countries through agreement of ILAC-MRA.