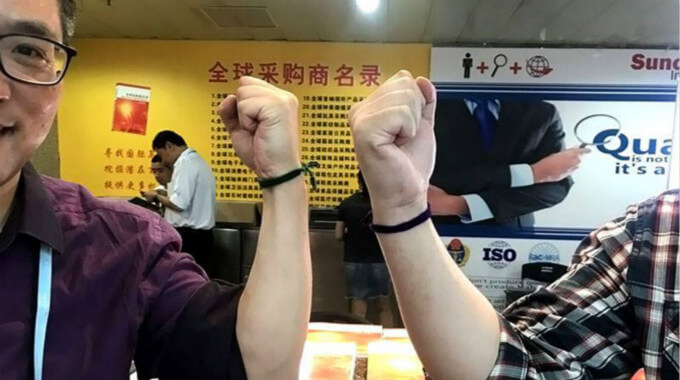 The Third Day Of Canton Fair Phase 2
8.

The Third Day Of Canton Fair Phase 2
Some more visitors today for the third day of Canton Fair phase 2 which will close its doors on Saturday.
Today again Sunchine Inspection team met many visitors.
Many thanks to all the persons who came to Sunchine Inspection booths 4.2-03 in Area A and 13.4R in Area B Pearl River Promenade at Canton Fair.
Tomorrow Esther will join Francois Shi, Cris and Linda at Canton Fair.
Tina, Daisy and Helen will go tomorrow to Hong Kong where they will welcome visitors at Sunchine Inspection booth 3B-F33 at Hong Kong Gifts & Premium Fair all along the fair from April 27th to April 30th.