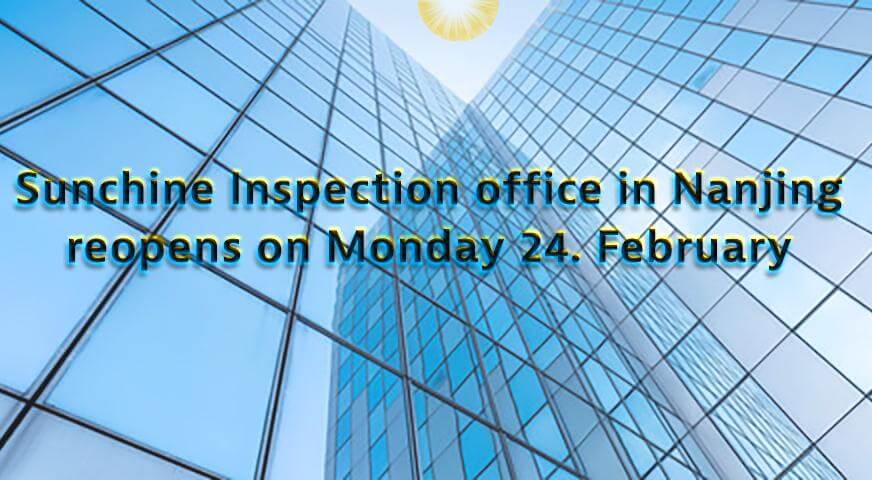 Sunchine Inspection Offices in Nanjing Will Reopen Tomorrow
Good news!
Sunchine Inspection offices in Nanjing will reopen tomorrow on Monday 24th February.
Concerning inspection services, the realization of each inspection will yet depend on the local situation of each city.
We will keep you updated about the evolution of the situation.
Regarding other Asian countries, except in South Korea, our activities of auditing and inspection services continue normally.
Any questions? Please feel free to contact us at any time.