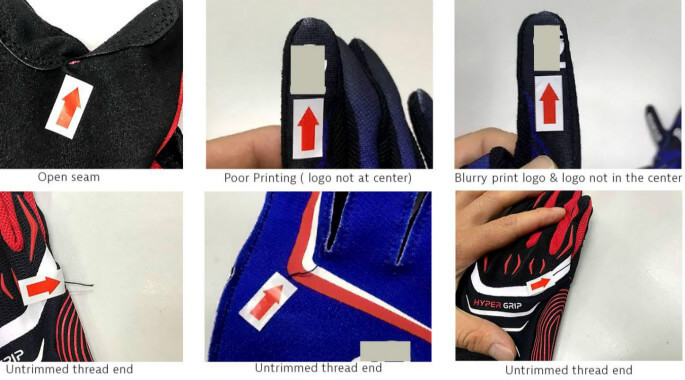 Sunchine Inspection Has Across Vietnam A Network Of Highly Trained Product Inspectors
Our company Sunchine Inspection has across Vietnam a network of highly trained product inspectors with accomplished experience skills and knowledge in their spheres of expertise and, so, able to detect any quality problems and identify non-compliance issues in manufacturing during on-site quality inspection.
During this pre-shipment inspection of racing gloves in Hai Duong Province carried out by two of Sunchine Inspection Vietnamese inspectors were found several quality problems and also non-compliance issues on several items The non-compliance issues were inconsistencies on product composition label and non-compliant design with client's specifications for several items.
The photos of design non-compliant issues will not be published because we have a strict confidentiality policy in that matter.