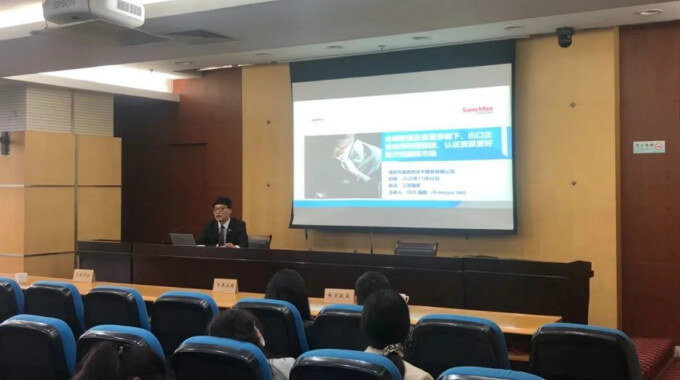 Sunchine Inspection, lecture on "How to use Inspection&Certification to develop the international market for export enterprises" at China Council for the Promotion of International Trade in Nanjing.
On November 2nd 2020 , General Manager of Sunchine Inspection, Mr Yi Shi, was invited by the China Council for the Promotion of International Trade in Nanjing to give a special report lecture to more than 100 Imports&Export entrepreneurs from various industries in Nanjing on "Under the global epidemic and trade disputes, how export companies use inspection and certification qualifications to better develop the international market? "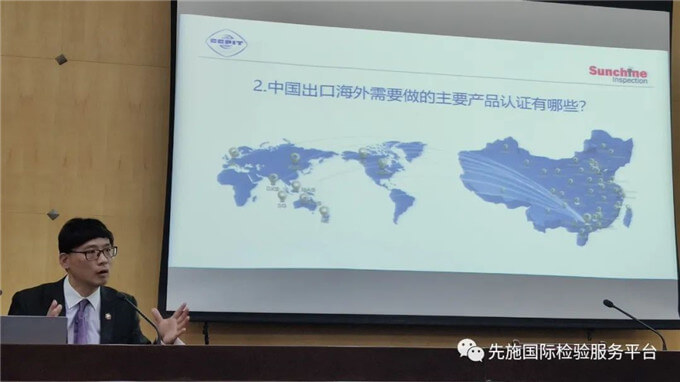 Through the cases of some well-known domestic enterprises, the adjustment of international market policies and the situation of the Trade war between China and the United States, Mr Yi Shi describes in detail how the export enterprises make use of their qualifications, including certification of enterprise, and product certification, to better adapt to and occupy the international market under the new circumstances of China's foreign trade environment. The whole lecture brought many new ideas and directions to all foreign trade entrepreneurs present, and highly appraised by the representatives of entrepreneurs attending the conference.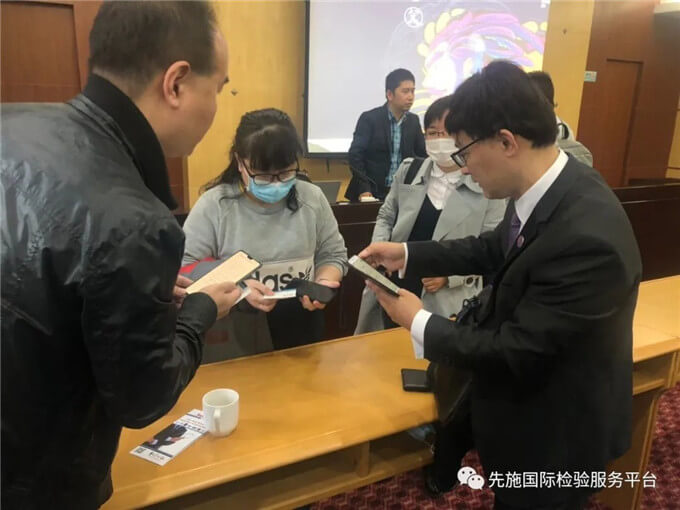 After the meeting, many entrepreneurs and friends stayed and had detailed consultations and discussions with General Manager Shi Yi.
Mr Yi Shi also said he is very grateful for the exchange platform provided by the Nanjing Council for the Promotion of International Trade, and hopes to share policies and knowledge of foreign trade with more entrepreneurs in the future! With the efforts from all of us, help the foreign trade of China to recover, develop and take off in the cold winter of the epidemic!