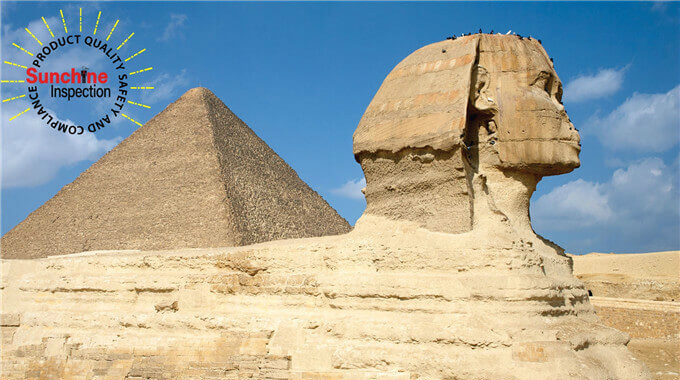 Sunchine Inspection is approved and registered officially by GOEIC to issue COI for goods shipped to Egypt from worldwide!
November 2020, Sunchine Inspection was authorized by the Egyptian Ministry of Trade and Industry (MFTI) and The Egyptian General Administration of Import and Export Regulation (GOEIC) to become an official Notified Body that can issue inspection certificates for the goods exported to Egypt from all over the world.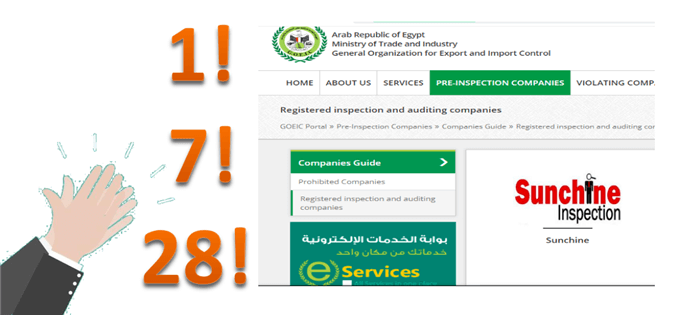 The Egyptian government is known for its high demands and strict management. As it concerns the health and environmental safety of Egyptian consumers, to become an authorized inspection and certification company must pass a very series of rigorous tests required by the Egyptian government. So far, only about 20 inspection companies in the world have been approved by the GOEIC, mainly some multinational enterprises and industry giants. As a young local Enterprise in China, after unremitting efforts, Sunchine Inspection braved all difficulties and finally won this important authorization qualification in November, 2020. At the same time, Sunchine Inspection also became the first local enterprise in Jiangsu province to get this qualification in history.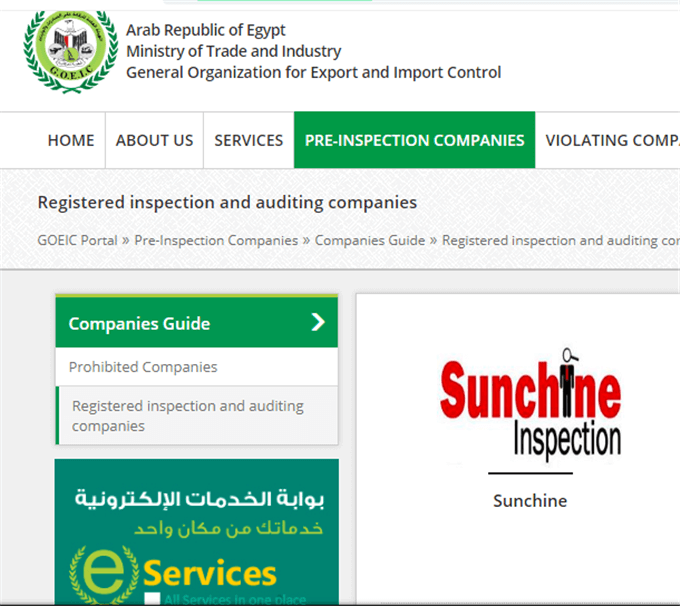 In this qualification audit, Sunchie Inspection has been successfully got the authorization in the fields of electronic appliances, lamps, clothing, footwear, home textiles, furniture, toys, tableware, kitchenware, etc, which means Sunchine Inspection is authorized to issue COI Egyptian customs clearance certificate for the goods exported to Egypt from China and other countries around the world in all the above product fields, so as to help Chinese exporters open the market of " Belt And Road" countries.
Sunchine Inspection is one of the best third party inspection companies in China, serving over 1,500 regular clients in various fields, from all the Continents in the world.
Sunchine Inspection is already accredited and certificated by all China and international organizations such as AQSIQ(No:613),CNAS ISO/IEC17020(NO:IB0715), etc. The report of Sunchine Inspection is approved and authorized by more than 100 countries through agreement of ILAC-MRA
Also, as member of CIQA, Nanjing Chamber of Commerce for Import& Export(NJCCIE), Nanjing Council for the Promotion of International Trade(CCPIT), and Nanjing International Chamber of Commerce, Sunchine Inspection is engaged to be one of the most reliable Inspection, Testing, Certification Companies, to help the customers establish the confidence and safety in the international transaction.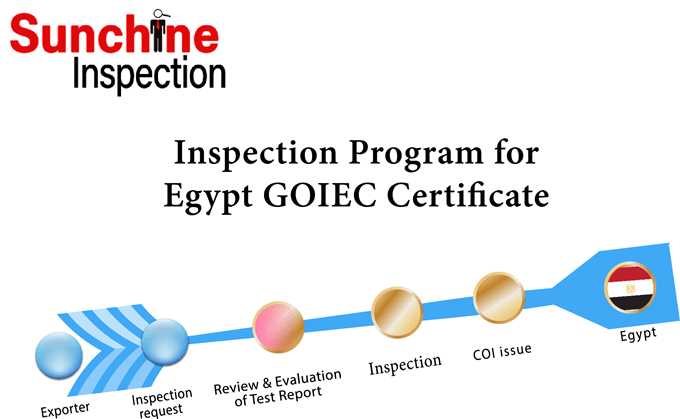 Against the backdrop of the global epidemic and the international trade war in the year 2020, Sunchine Inspection has made one after another achievements and breakthroughs with the concern of all sectors of society. The success of the Egyptian government's mandate is a milestone in the history of Sunchine, but it is not the end. The international market expansion of Sunchine Inspection will not stop; we will keep going, and actively advancing to the next goal!