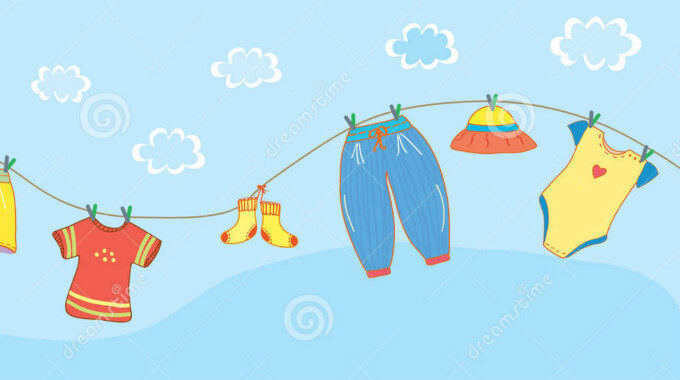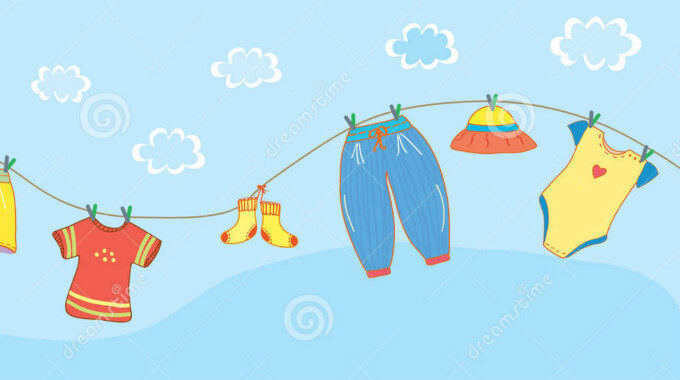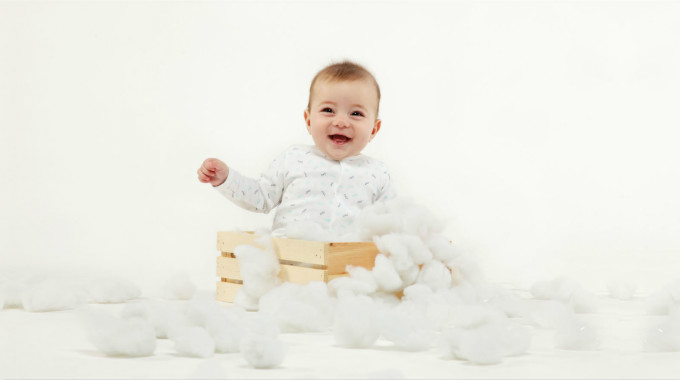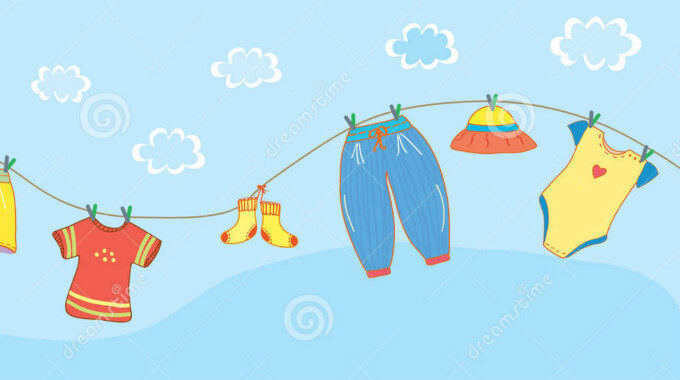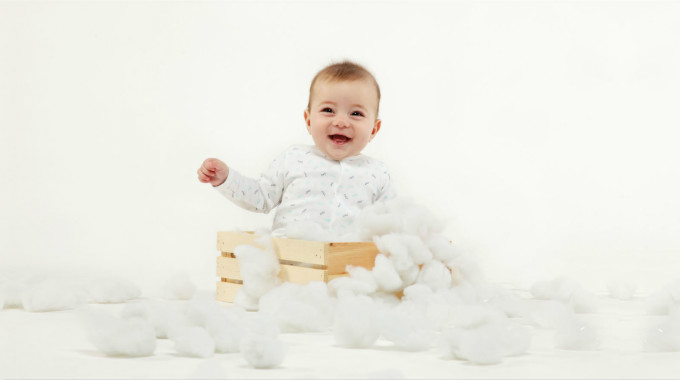 Baby Clothing Factory Aduit/ Company Verification and Quality Inspection
FOB Price: US $198 – 328 / Unit

Min.Order Quantity: 1 Unit/Units

Transport Package: All

Port: any port in China

Payment Terms: L/C,D/A,D/P,T/T,Western Union,MoneyGram
Description
Quick Details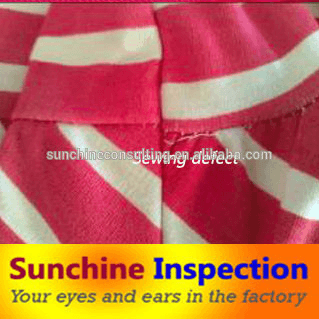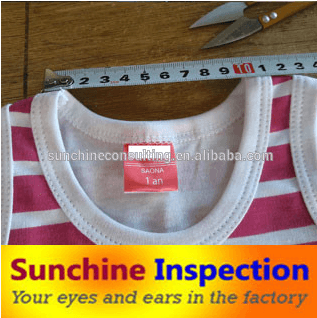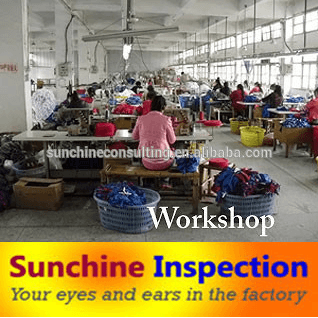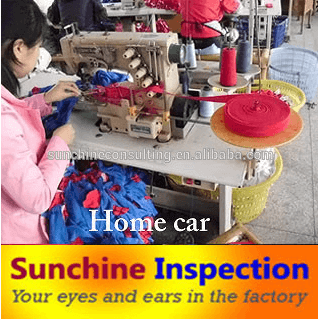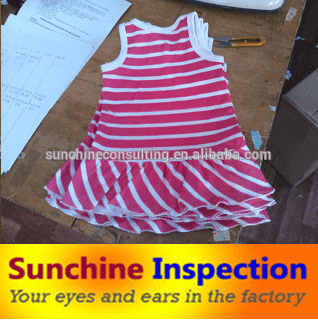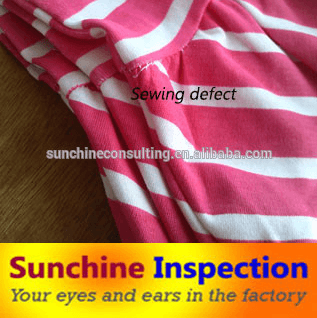 Sunchine Inspection offers Apparel Quality Inspection Services in China to ensure that from sample to shipment, your garment productions meet your expectations!
Quality control, Inspection and Testing Services on Apparel/ Baby Clothes Quality inspection  Services / inspector with a relevant expertise in baby clothing and fabric quality control and on-site testing.
Sunchine well-trained inspectors carry out on-site Baby and Kids Clothing Inspections and Fabric testing in China and Greater Asia under strict quality control process.
Textile and Garment Inspection Services available at each stage of production in China, Taiwan, Indonesia, Malaysia, Philippines, Bangladesh, India, Pakistan, Sri-Lanka and Vietnam
With a Chinese/ European management team, Sunchine Inspection understands well Western buyers' quality requirements when manufacturing in China or in other Asian countries.
Sunchine Inspection helps you minimize your defect rates and to improve the quality of your productions in China and in Asia.
Sunchine Inspection lets you know every detail of your production. If necessary, we can advise you on the corrective actions to be implemented to improve the quality of your productions in Asia.
Our well-documented inspection reports with many close-up shots lets you decide if you accept your production or not.
First-quality QC Inspection, high reliability and guaranteed customer satisfaction contribute to our QC excellent reputation in China and in Asia and also among importers worldwide.
Quality is important simply because poor quality increases costs.
How can poor quality products be eliminated?
Inspection is a very important aspect in ensuring your product quality.
By inspecting products at the source, during production, prior to shipment and before container sealing, the costs associated with import risks and product recalls are reduced significantly.
Full-time and well-trained Inspectors specializing by product range: All Sunchine inspectors have a good technical knowledge of the product they inspect and at least five years of experience in quality control matter.
So, whatever the type of baby, kids, women or men clothes you buy in China or in other Asian countries, Sunchine can help you to avoid bad quality product  in China and Greater Asia. We have already help many importers to improve quality when producing in Asia.
Many importers rely solely on pre-shipment inspections. It may then be too late to solve small problems or errors which can make the shipment worthless.
Carrying out two or more quality control inspections is recommended when you are working with a new factory in China or making a first time order.
We can offer you inspection services packages customized to client's needs and suited to different budgets. The cost will be far less than trying to fix a mess later.
Sunchine Inspection
Founded in 2005, Sunchine Inspection has become one of the best third-party inspection companies in China. Our Inspection activities are constantly expanding throughout China and now we also offer high standard audits and inspections services in Taiwan, Indonesia, India and Vietnam.

In China, we have a sound inspection network that covers almost all the important industrial regions of China.
Related Documents
Children's clothing or kids' clothing is clothing for children who have not yet grown to full height. Grandma bait is a retail industry term for expensive children's clothing.
Children's clothing is often more casual than adult clothing, fit for play and rest. Hosiery is commonly used. Nowadays a lot of kids wear are very much influenced by trends in adult wear.Good quality well designed garments are a priority for a growing number of parents and children's clothing is getting prime place in top label stores and high end fashion retail outlets. Dresses are also getting separately designed for boys and girls at a very early age.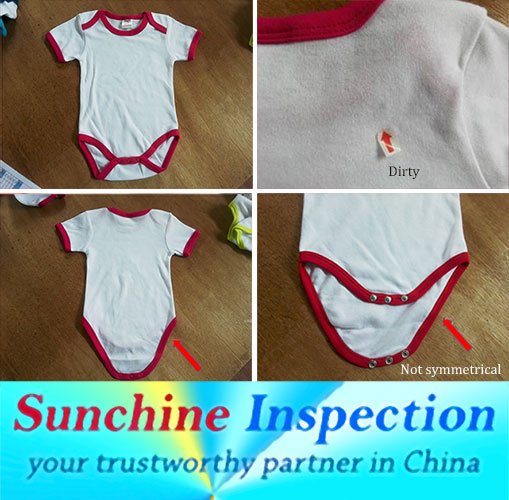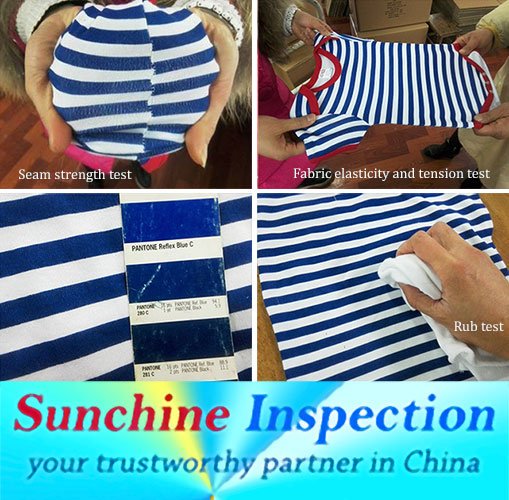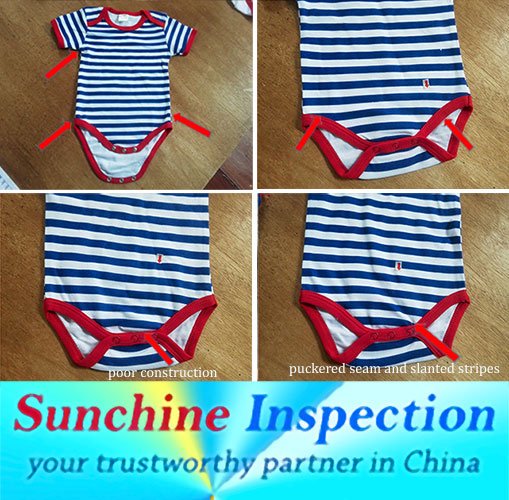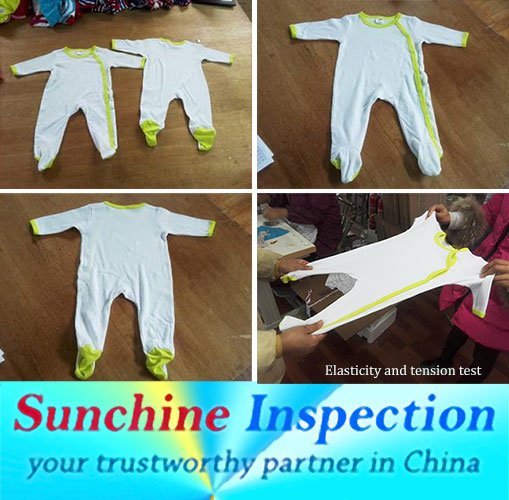 Related News:
URGENT RECALL Warning over girls' M&S pyjamas as retailer recalls them due to safety fears
Industrial Clusters in Guangdong Province, China