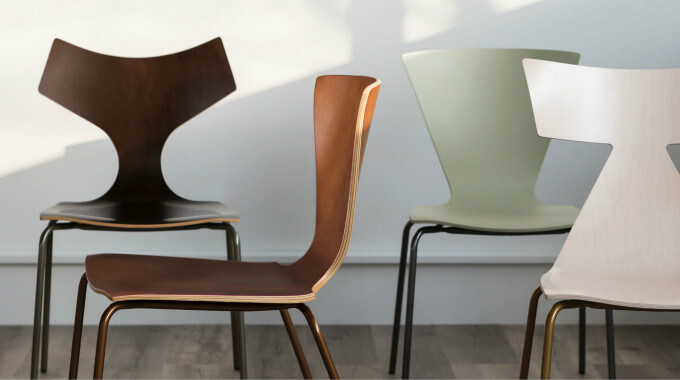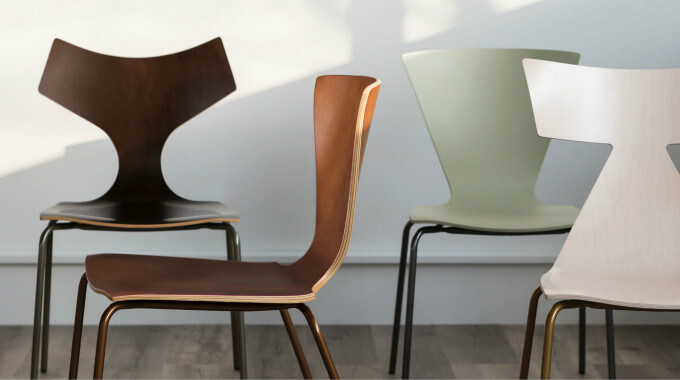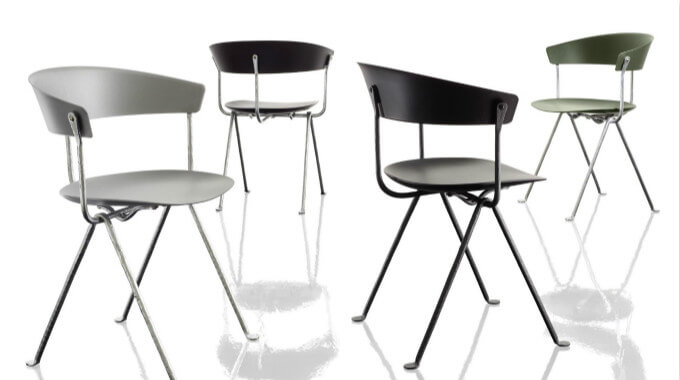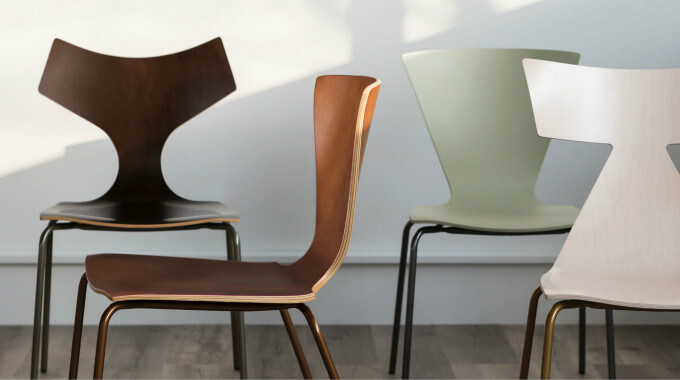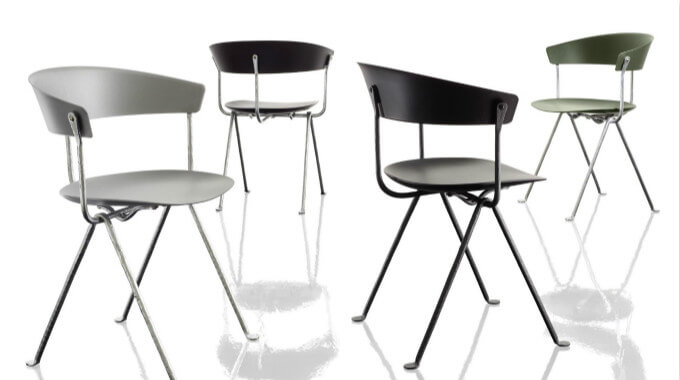 The Testing On Product Conducted By The Full-time Accredited Inspector
Some photos of the testing on product conducted by the full-time accredited inspector of Sunchine Inspection during bar stool and chair final random inspection in Bazhou.
You can see two videos of the assembly check on our facebook page

Bar stool Assembly check by Sunchine Inspector during a pre-shipment inspection in Bazhou

Snow thrower functions check during a final random inspection carried out by Sunchine Inspection in Yonkang for a German distributor.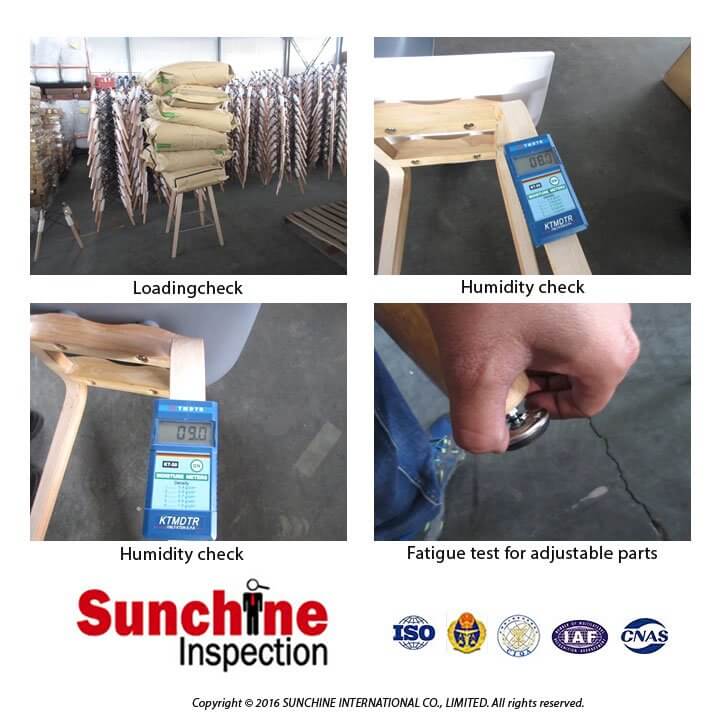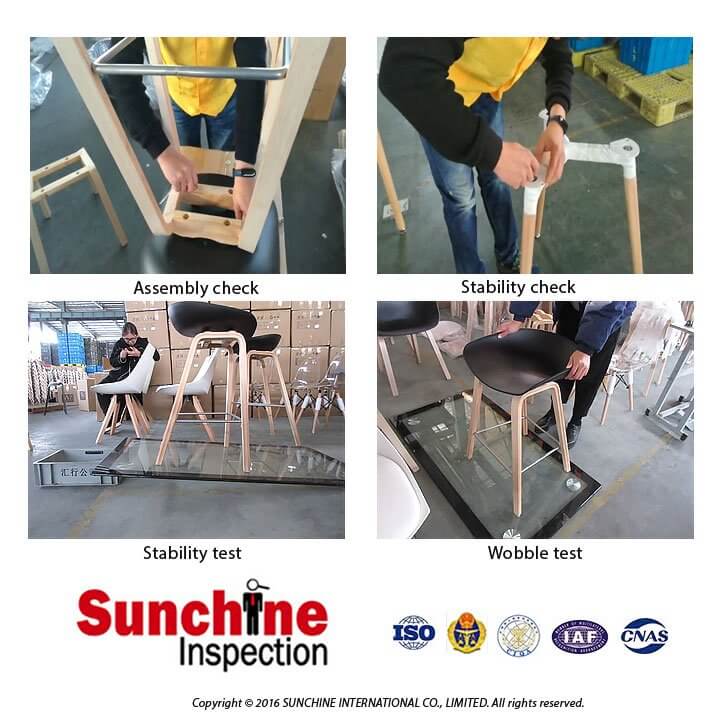 During this pre-shipment inspection of furniture in Bazhou, Sunchine Inspection inspector also inspected dining chair and tables.
Some photos of bar stool pre-shipment inspection by Sunchine Inspection in Bazhou for a European distributor.