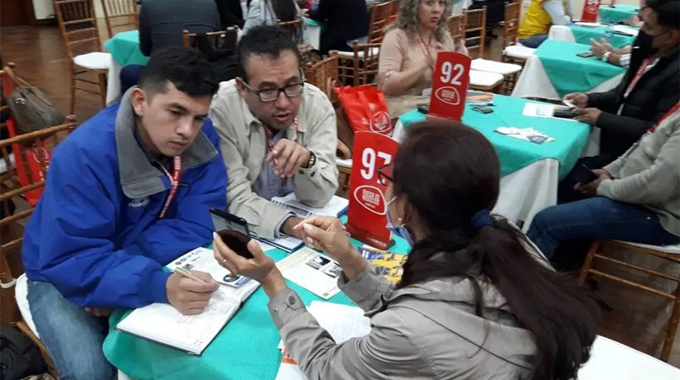 Sunchine Inspection participated in 31st Edition of Bolivia International Business Roundtable (La Rueda de Negocios) in Santa Cruz!
Sunchine Inspection participated last week in the 31st edition of Bolivia International Business Roundtable in Santa Cruz. This significant event, which was run between September 21 and 23, was organized by the Chamber of Industry and Commerce, Services and Tourism of Santa Cruz (CAINCO) within the framework of Expocruz.
The Bolivia International Business Roundtable is one of the main multisectoral events in Latin America. This year it brings together businessmen from 20 countries, from more than 50 sectors, who for 3 days hold meetings with each other to: make contacts and expand their businesses.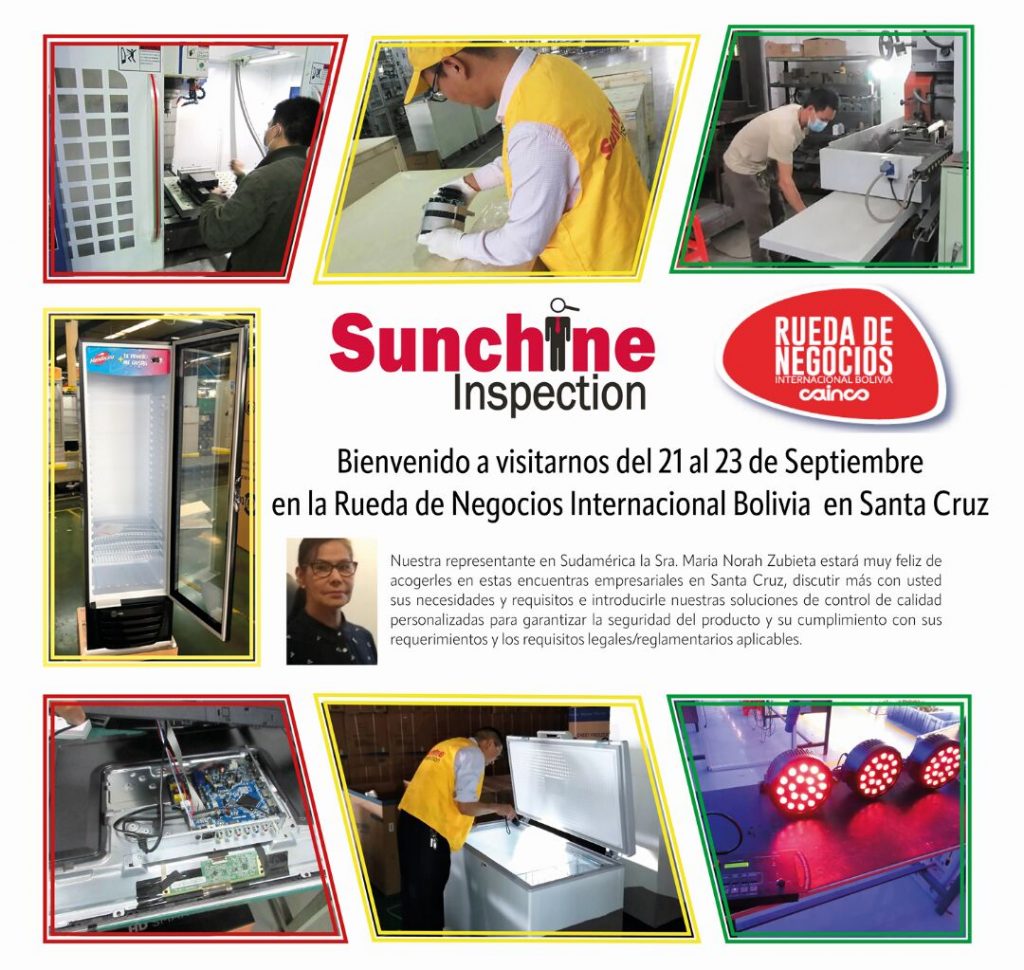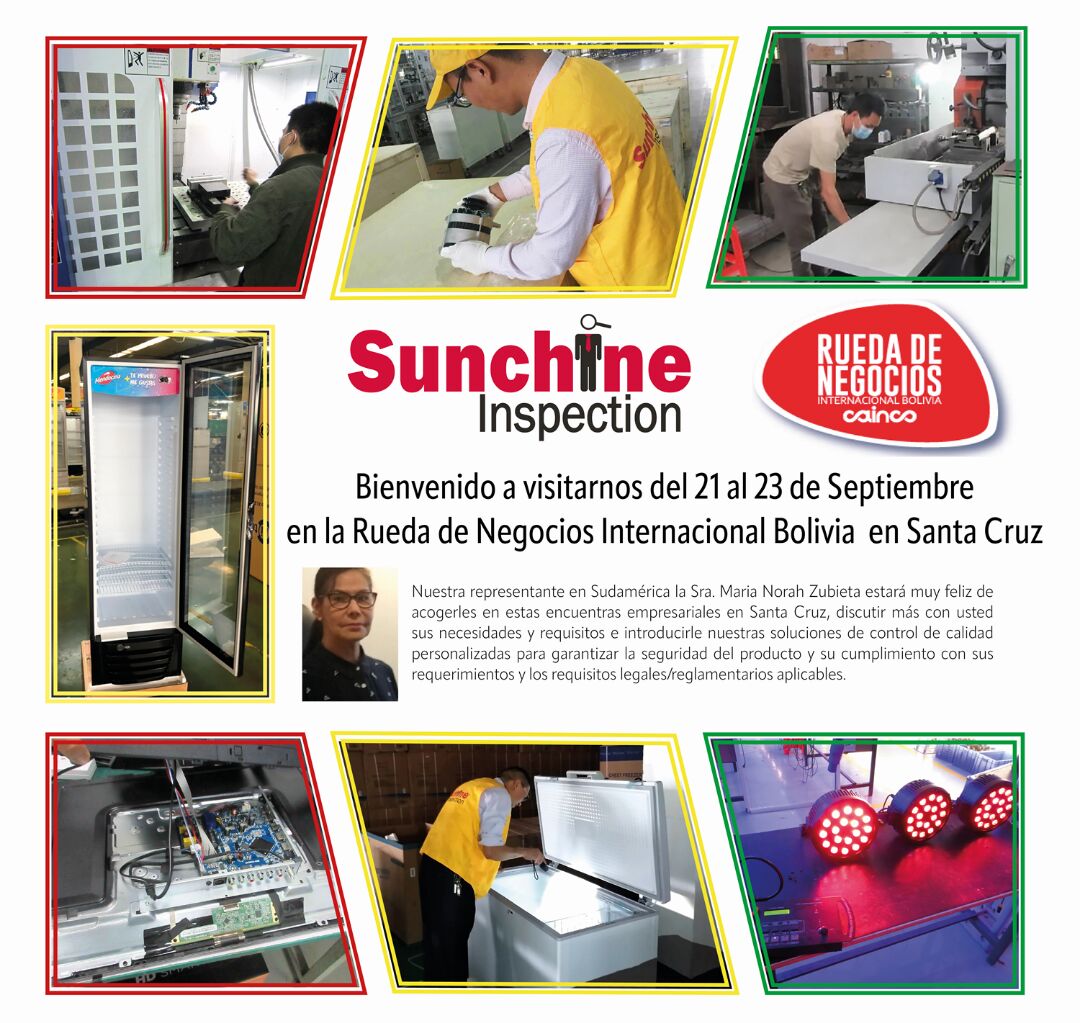 Such events help to know and understand better the needs and expectations of importers and exporters, build a more direct communication channel with them.
Sunchine Inspection participated for the first time to this important event and was represented by its chief representative for South America Mrs Maria Norah Zubertia.
Maria went through meeting after meeting all along these three days of Bolivia International Business Roundtable with businessmen from Argentina, Peru. Bolivia and other Latin American countries. It was a total 40 meetings that Maria hold.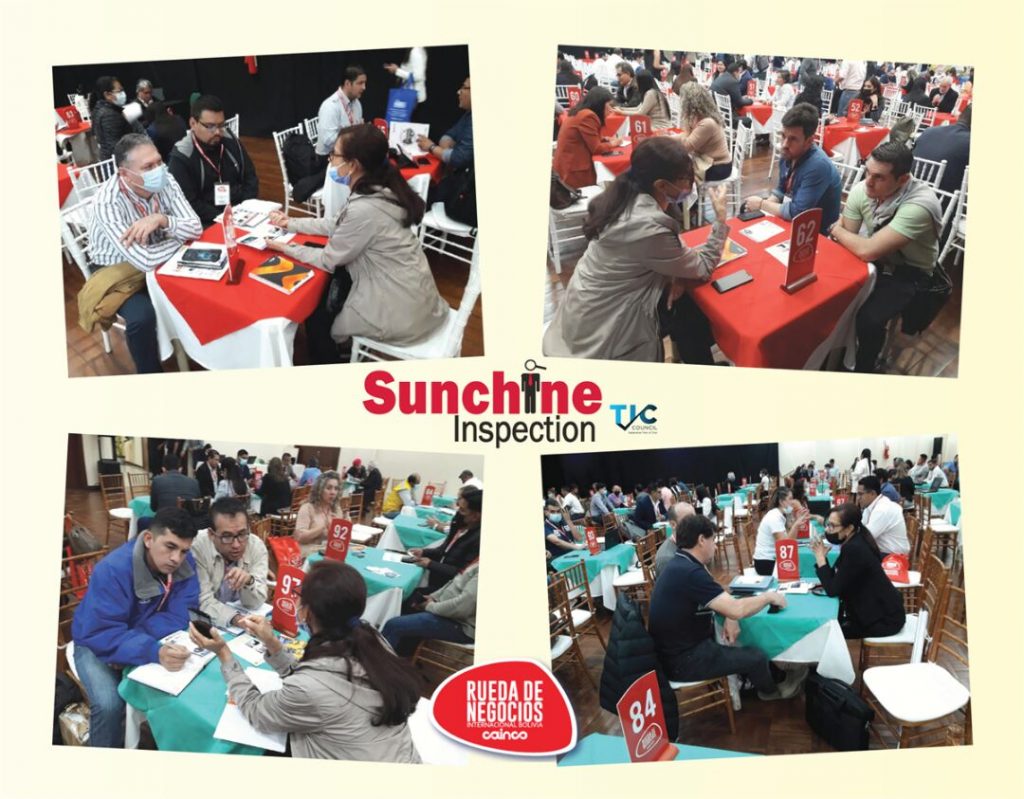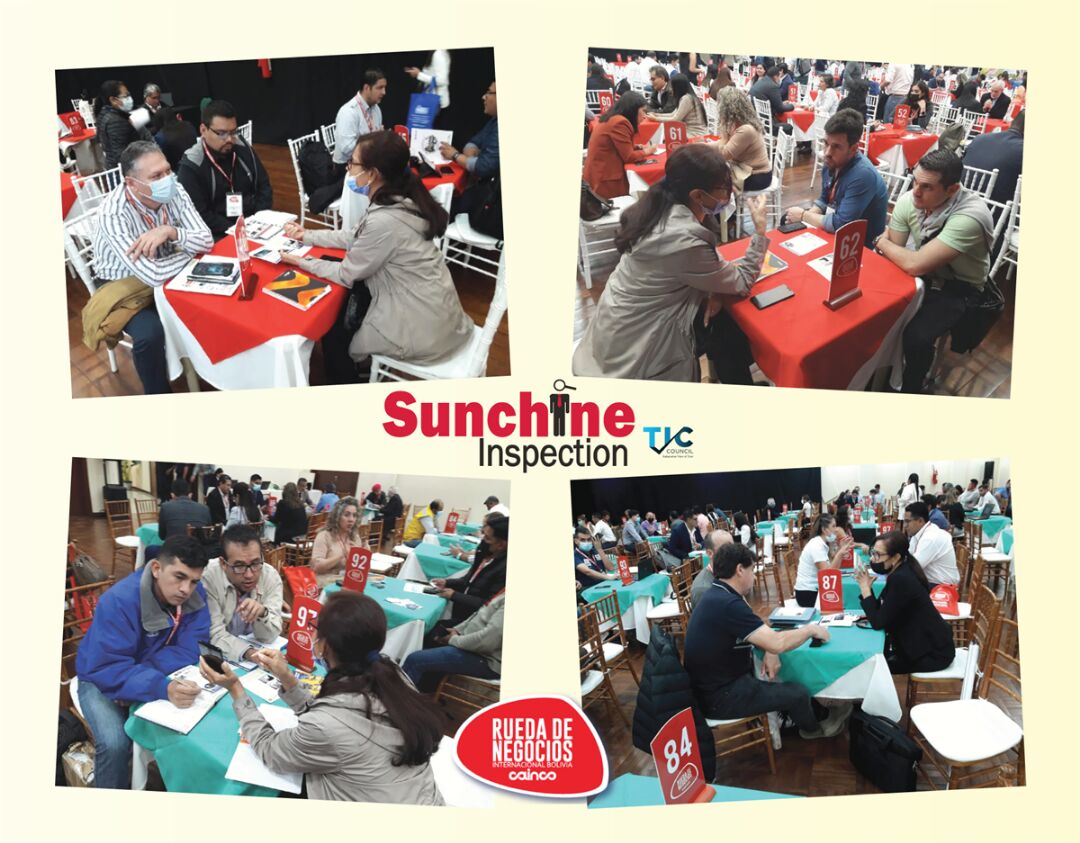 The results of these meetings were very promising. The entrepreneurs that Maria met showed great interest in our audits, inspections and certification services and asked many questions related to quality control and how to ensure the quality, reliability, safety and conformity of products. imported and exported products.
The participation of our independent and accredited inspection company Sunchine Inspection to Bolivia International Business Roundtable in Santa Cruz was a real succès and gave us the opportunity to highlight the advantages of our tailor-made quality control solutions that we provide to achieve the right solution you expect to ensure that your products meet your quality standards and comply with the rules and regulations of your export markets.
At Sunchine Inspection, we consider as crucial to customize each service to meet the client's specific requirements and quality control policy and help your clients to maintain competitive advantage.
We were very pleased to participate to Bolivia International Business Roundtable in Santa Cruz and would like to extend a special thank you to all the persons who met us last week at this event.
In 2023, we will participate to various international events in various countries and of course we will again be present in the 32nd edition of Bolivia International Business Roundtable.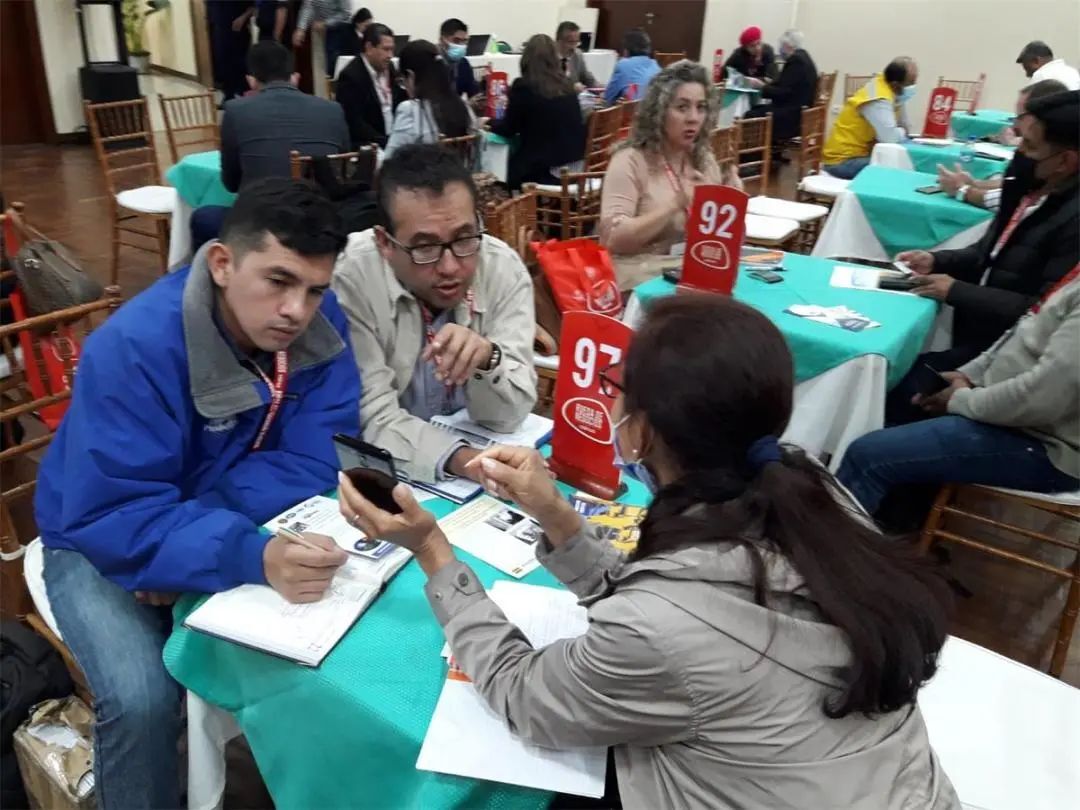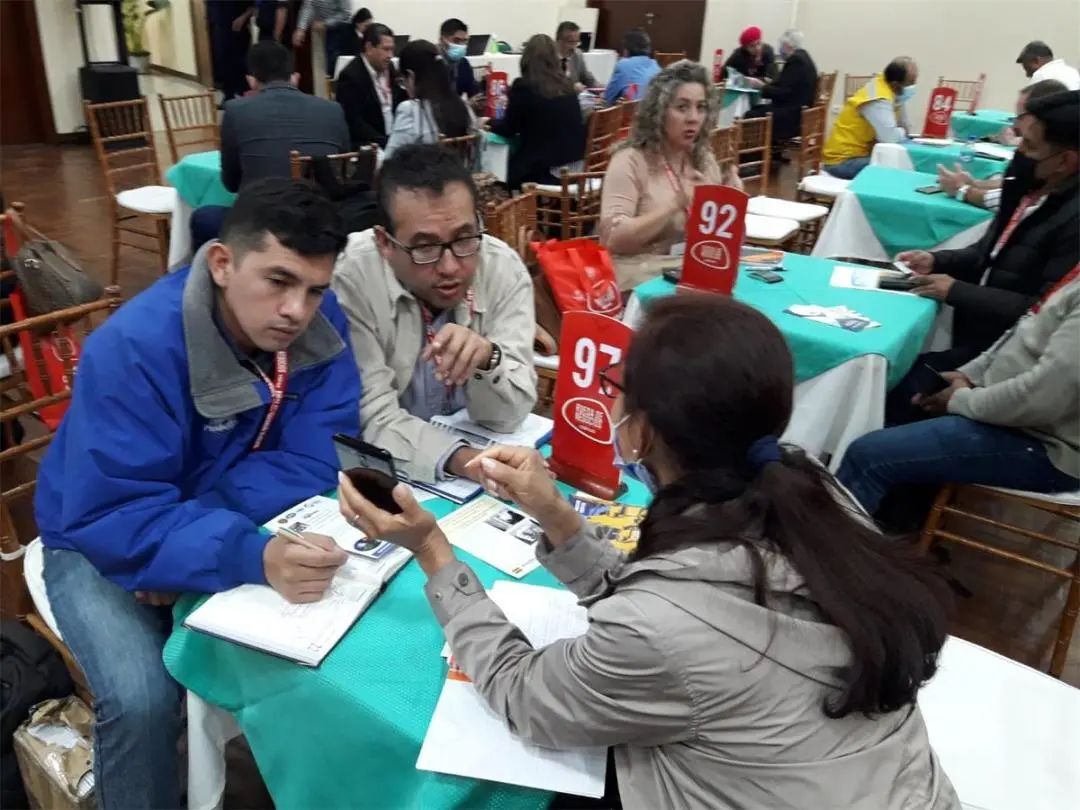 Please feel free to contact us with any questions or for further information. We are looking forward to receiving your special request.
Maria Norah Zubieta
South America Chief Representative
Tel: +591-3-3417358 Mob: +591-75637331
Email: marianorah@sunchineinspection.com