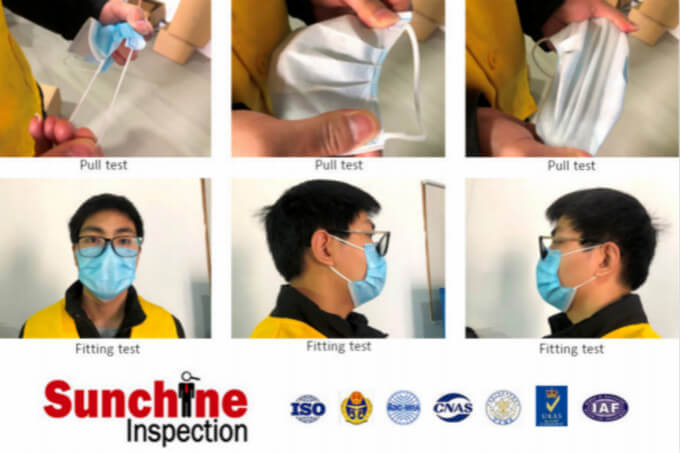 Sunchine Inspection is More and More Requested to Perform Factory Audits
Our company Sunchine Inspection is more and more requested to perform factory audits, product quality inspections and loading supervisions, and also to provide lab tests and certification services for protective equipment and medical devices.
Below are some photos of the testing conducted by Sunchine Inspection 's full-time qualified inspector during a pre-shipment of face masks in Beijing yesterday.
The factory did not agree to perform the drop test and could not provide equipment to conduct on-site Filter rate check/ Bacterial Filtration Efficiency/ Differential Pressure: test.
But the factory provided EN 14683 BFE&DP, EN 14683 MC, EN 14683 SBPR and BFE report files.
Any question about our inspection and certification services for masks and other protective equipment.? Or do you need some compliant consultancy for medical devices or sanitary products? Please contact our experts.