Introduction of EN71
EN71 is a standard for toy products in the EU market. Children are the most concerned about and care of the whole society, children's favorite toy market is developing rapidly, at the same time, all kinds of toys due to all aspects of quality problems to children's harm also happens from time to time, so the requirements of the toy market in the world are becoming increasingly strict. Many countries have their own safety regulations for these products, and companies must ensure that their products meet those standards before they can be sold in the region. The manufacturer must be responsible for accidents resulting from defects in production, poor design or the use of inappropriate materials. From this in Europe to launch toys EN71 certification law, its significance is through the EN71 standard to enter the European market toy products for technical specifications, so as to reduce or avoid the harm to children toys.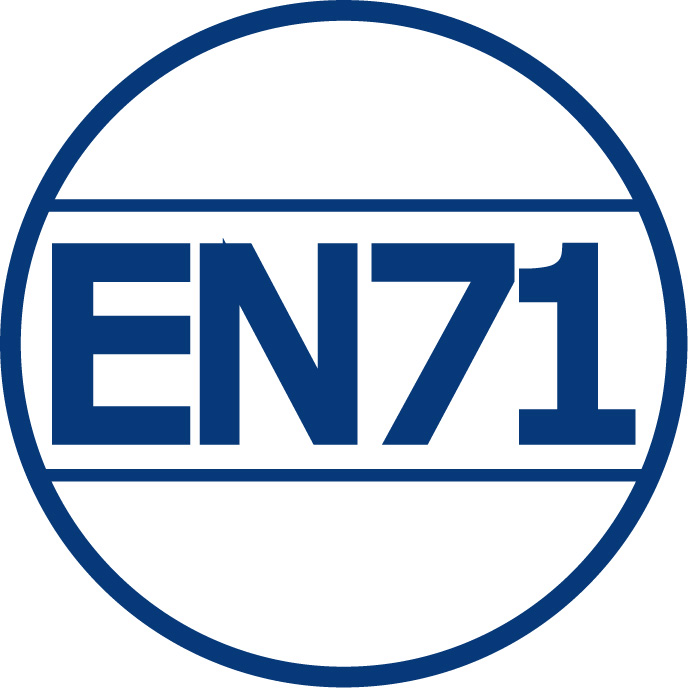 Definition of toy: an object designed for children under 14 years of age to play with
The EU toy standard EN71 is generally divided into three parts:
Mechanical and physical performance testing
Combustion performance test
Chemical performance test
EN 71-1 Physical and mechanical properties
This section sets out the technical safety requirements for mechanical and physical properties of toys for different age groups, from newborn infants to children aged 14 years. It also sets out the requirements for packaging, marking and instructions for use.
The toys are required to be free from collapsing, swallowing, sharp edges, noise, sharp points and other hazards that may harm the life and health of children.
Specific testing items of physical and mechanical properties: point test, edge test, small component test, pressure test, bending test, impact test, seam tensile test, tensile test, torsion test, noise level, dynamic strength, packaging film thickness test, ejection toys, hair adhesion test, etc.
EN 71-2 Flame retardant properties
This section specifies the types of flammable materials that are prohibited in all toys.
The burning time (s) or the burning speed (mm/s) of some materials shall not exceed the limit value specified in the standard. Different materials have different requirements.
Products involved:
Toys worn on the head: including whiskers, tentacles, wigs, etc., which are made of hair, plush or materials with similar characteristics. Mask moulding and fabric are also included, and ethereal materials attached to hats and masks, etc.
Toy costumes and toys for children to wear in play: including cowboy suits and nurses' uniforms;
Toys for children: toy tents, puppet theaters, shacks, toy pipes, etc.;
Soft stuffed toys with plush or textile fabrics: including animals and dolls, etc.
EN 71-3 Migration of specific elements
This section specifies the maximum limits (eight heavy metal migration tests) for portable elements (antimony, arsenic, barium, cadmium, chromium, lead, mercury, tin) in accessible parts or materials of toys.
European Toy Safety EN 71
EN71-1: Safety of toys – Part 1: Physical and mechanical properties.
EN71-2: Safety of toys – Part 2: Fire retardant properties.
EN71-3: Safety of toys – Part 3: Transfer of certain elements.
EN71-4: Safety of toys – Part 4: Test apparatus for chemical and related activities.
EN71-5: Safety of toys – Part 5: Chemical toys (other than test installations).
EN71-6: Safety of toys – Part 6: Graphical representation of age indications.
EN71-7: Requirements for finger paints.
EN71-8: Swing, sliding and similar toys for indoor and outdoor domestic entertainment.
EN71-9: General requirements for organic compounds in toys.
EN71-10: Sample preparation and extraction of organic compounds.
EN71-11: Methods for the analysis of organic compounds.