Certification background
INMETRO is Brazil's national accreditation body (Accreditation Body), responsible for the formulation of Brazilian national standards. Most Brazilian product standards are based on IEC and ISO standards. Manufacturers who need to export their products to Brazil should refer to these two standards when designing their products. All products that meet the Brazilian standards and other technical requirements must be marked with the mandatory INMETRO mark and the mark of an accredited third-party certification body before they can enter the Brazilian market.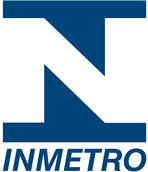 Product range
The application of the INMETRO mark can be divided into two categories, namely mandatory category and voluntary category. These two categories are issued by certification bodies (CB). In addition, the Brazilian government also stipulates that some products need to carry energy efficiency labels (smiley face labels), such certificates are directly issued by INMETRO, and certification bodies are not involved.
Mandatory category
•Steel Pipe
•Cast iron pipe accessories
•Wire Rope
•Automobile and motorcycle tires, wheels, batteries, shock absorbers, fuel pumps, horns, engine pistons, piston rings, piston pins, circlips, safety glass lights
•Active medical equipment
•Circuit Breaker
•Live equipment used in explosive atmospheres (explosion-proof certification)
•Gas system related equipment (pressure reducing valve and rubber hose)
•Switches, plugs and sockets
•Electronic Ballast (ballast)
•Wires and cables
•Voltage regulator
• Home appliance
•IT equipment
Voluntary category
•Industrial building materials, etc.
Certification process
required materials
ISO9001 or TS16949 certificate;
ISO annual audit report and improvement report
Product parameter table and certification application form
Word version of the company's quality management manual
Company Quality Management Manual
Please provide the above information before other information;
Product factory test report.
Certificates and test reports that have been certified before (such as CCC, E-mark, CCC certification, DOT, Brazil, Indonesia and other certificates that all products have been made);
Production process flow chart and detailed explanation;
Company organization chart;
List of production equipment (including equipment name, specification and model, placement location, equipment manufacturer);
Remarks:
There are LCIE test reports and CIG023 reports for electronics, which can be directly transferred to the INMETRO certificate;