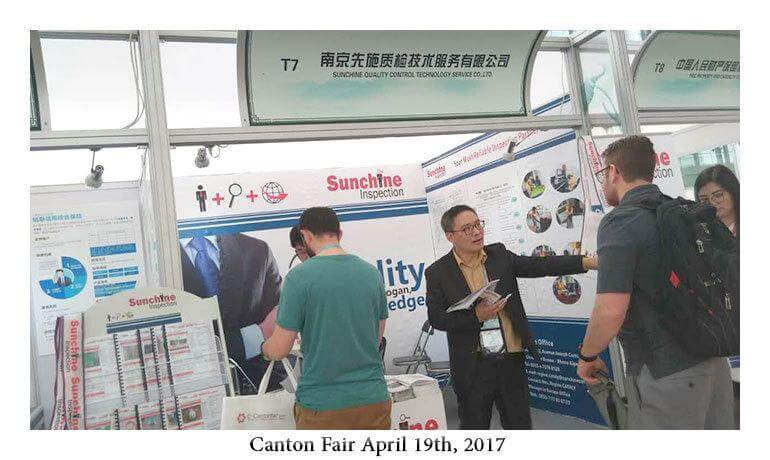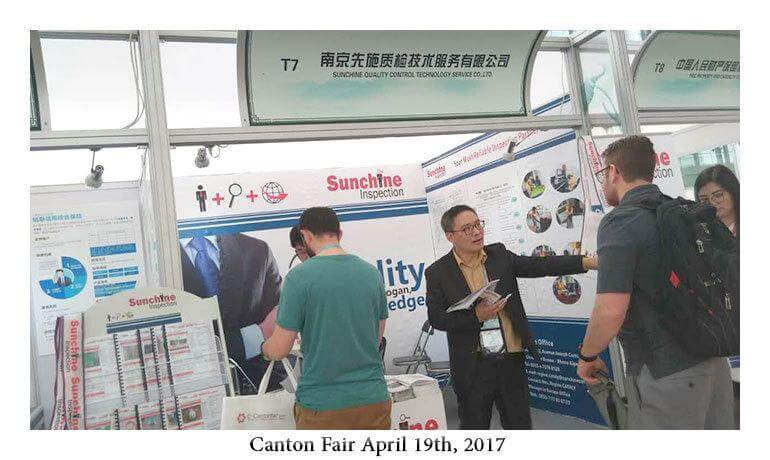 Inspection Manufacturers / Final Random Inspection Service / Factory Qc Inspection Service
 is also called FRI (Final Random inspection) , the most important and popular service in Inspection activity, aims to guarantee the conformity of production to your specifications and international standards. 
 PSI is performed when 100% of the production is finished and at least 80% of final product is packed. The scope of this inspection consists of the quantity, packaging, quality, marking, and the other important points requested by the clients and international standards. This inspection should be carried out in general in the factory of seller, according to the standard ANSI/ASQ Z1.4-2008 AQL .
Founded in 2005, Sunchine Inspection is one branch of Sunchine International; a Hong Kong based multinational company specializing in export-import consulting and quality management. Today, with two offices in China mainland and one office in Europe, Sunchine Inspection has become one of the best third party inspection companies in China, serving over 1,200 regular clients in various fields from all the Continents in the world.
Today, the inspection team of Sunchine Inspection is composed by around 100 fully qualified and accredited inspectors, more than 30 experienced account managers, and one very dynamic managing and marketing team. Our network is already present in more than 30 mains cities in China, which covers almost every important industrial region in China.
*Pre-Shipment Inspection(PSI)
Guarantee of conformity of final production,with the requirement in terms of quality,quantity,packaging,marking,etc.
*Production Monitoring(PM)
External constant assiatance in production line for quality supervision and production process with daily report to client.
*During Production Check(DUPRO)
Control during production process,detectionof defects/deviations in production cycle and recommendation of correction.
*Initial Production Check(IPC)
Inspection and verification of the conformity of machinery,raw material,and components prior to production,guarantee of good material to be used.
*First Article Inspection(FAI)
Check and verification of first sample from manufacturer compared with client's requirement for improving and planning the mass production.
*Container Loading Check(CLC)
Control of container loading for making sure the correct product is shipped securely in good manner.
Supplier Audit
*Factory audit
Factory audit (FA) is one comprehensive assessment of the production facilities and organization according to ISO 9000 standards and the checking list from the client (if applicable); the supplier audit confirms that your factory has the production capacity, technical know-how and quality to meet your production requirements.
*Social Audit
Social Audit (SA) measures a company's level of social responsibility according to SA 8000 standard.Social audit assesses the social dimension of your potential supplier regarding working conditions and environmental standards: work-hours compliance, safety standards, environmental standards compliance, health, wages, discrimination, disciplinary practices, child labour.
Lab Testing
Chemical, Textile & Leather, Metal, Machanical & Eletric, Cosmetic, Food, etc.
Our Advantages
*One multi-language team combined with Chinese and Western Expertise.
*One experienced Consulant/Advisor Team+Acccrediatedd inspector team.
*Quick reaction service and online security payment system
*Strict European Quality Standard for Inspection +Inspector selected according to product classificitation.
We don't produce goods, but we create Values;
We don't sell products, but we build up Confidence,
We don't export cargos, but we are the symbol of Insurance.
The clients choose us, because we know better their Needs.
We are Sunchine Inspection, your best choice of QC partner in China