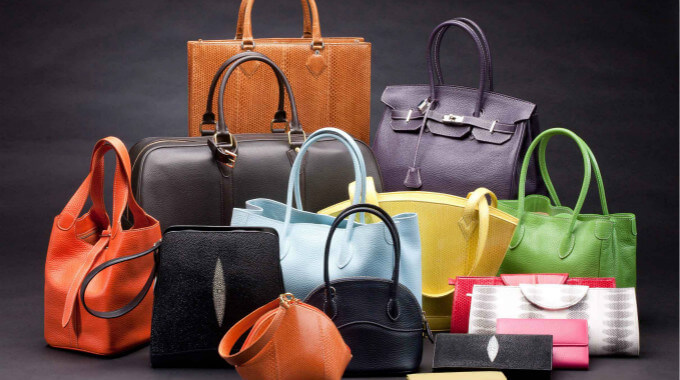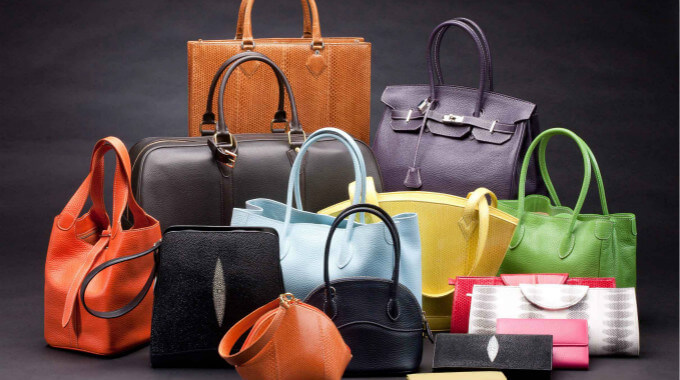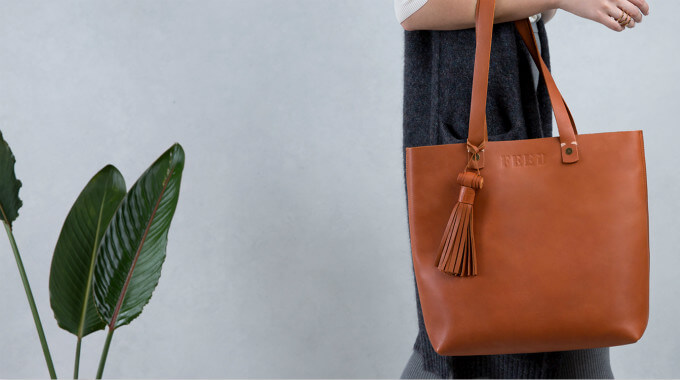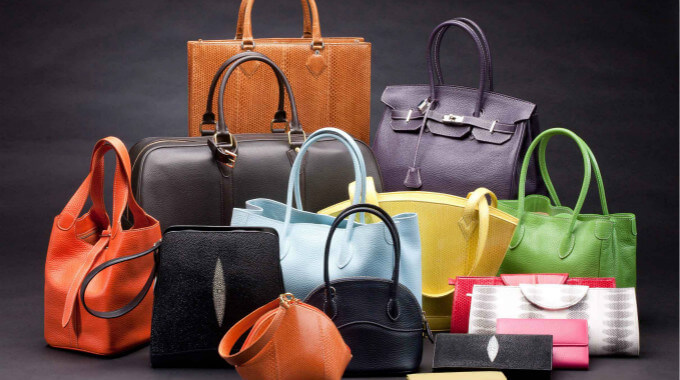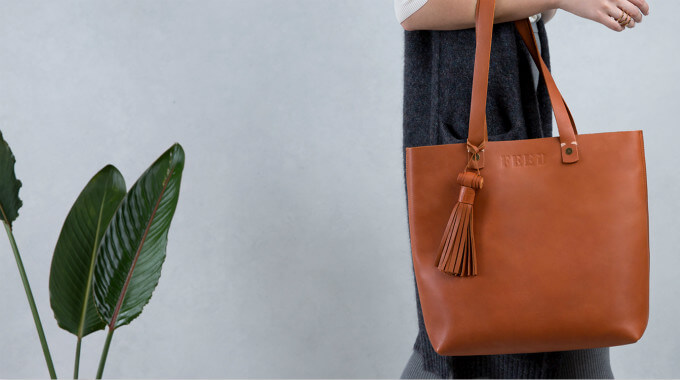 Handbag Inspection Service in Jinan / Yantai / Laizhou / Weiha / QC Inspection in Shandong
FOB Price: US $190 – 278 / Unit

Min.Order Quantity: 1 Unit/Units

Transport Package: All

Port: any port in China

Payment Terms: L/C,D/A,D/P,T/T,Western Union,MoneyGram
Description
Quick Details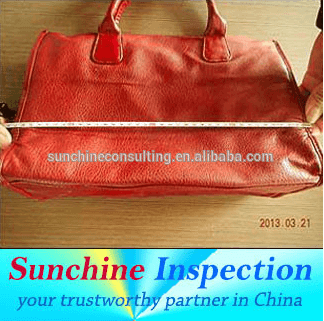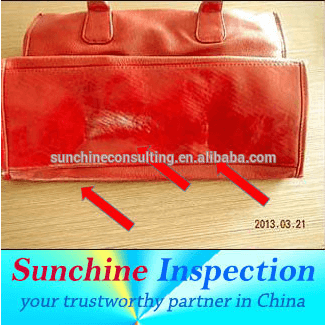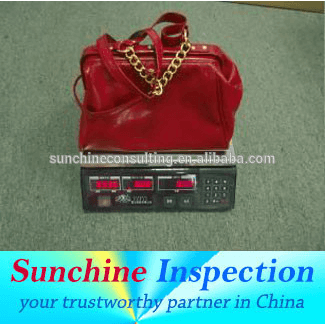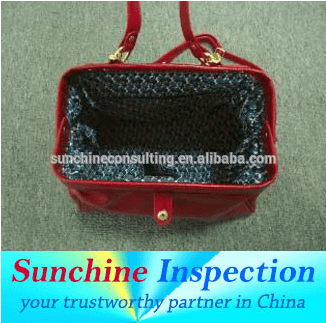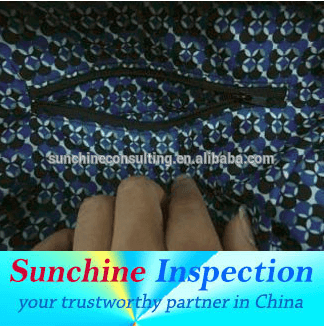 Place of Origin:

 

Shandong, China (Mainland)

Brand Name:

 

Sunchine Inspection

Model Number:

 

Sunchine third party Inspection Services

Production Inspection:

 

efficient solution to minimize the import risk greatly

Pre-Shipment Inspection:

 

to make sure the production complies with your specifications

Third Party Inspection:

 

independent and impartial inspection services

High Quality pledge:

 

a sound knowledge of European and US quality standards

Inspectors trained:

 

to detect products containing non-standard or non-compliant components

Accredited inspector:

 

experienced & with a good technical knowledge of the inspected product

Detailed inspection report:

 

with detailed shots; you see what our QC team has seen in the factory

Video made during the inspection:

 

to show product's aspect, assembling and functionning

Efficienty & rapidity:

 

a trained inspector on site anywhere in China within 48 hours

Easy scheduling:

 

online order booking and management
Packaging & Delivery
Packaging Details
– Inspections performed according to the strictest international standards and clients checklist by fully qualified inspectors with national and international certification and minimum 5 years of quality control practice in the field they inspect; all familiar with domestic and overseas business cultures;
– Intervention within 48 hours maximum anywhere in China;
– Complete inspection report with many pictures, observations & comments sent the same day;
– Over 29000 inspections carried out in China in
Delivery Time
we can arrange the inspection within 48h anywhere in China
Bags and Cases Inspection Services – Handbag Quality Control Services and Product Testing On-Site – Products Quality Inspection are all conducted by certified Inspectors who have a sound knowledge of the inspected product and several years of experience in quality control in China.
Honest, impartial and professional inspection services to minimize your risk of receiving defective goods from China or from other Asian countries
Extensive Quality Control Experience, Full Time QC Inspection, high reliability, and guaranteed customer satisfaction
Certified Inspector on-site at the factory within 48 hours notice in China and 72 hours maximum in Greater Asia.
We quickly report any non-conformity and assist you in the course of the corrective actions. Inspector on-site within 48 hours notice. 
Videos and documented inspection report with many close-up shots, sent within 24 hours maximum. You exactly see what our QC team has seen in the factory.
Quality Inspection and testing provided by a reputable Third Party Inspection Company will make sure the products quality and help you reduce the import risk.
Quality is important simply because poor quality increases costs.
How can poor quality products be eliminated? Inspection is a very important aspect in ensuring your product quality. By inspecting products at the source, during production, prior to shipment and before container sealing, the costs associated with import risks and product recalls are reduced significantly.
Sunchine Inspection
At Sunchine Inspection quality is not just a slogan. It's an everyday commitment and a customers' right.

We commit to protect you against the risks of getting defective or hazardous products when purchasing in China and Greater Asia.

Some of the tests that Sunchine Inspection realizes on handbag during handbag quality inspection in China, Asia and numerous other Asian countries
Sunchine Inspection inspects bags in China since 2005 and has highly qualified inspectors with extensive background in bags quality control and inspection. Some of the photos taken during a pre-shipment inspection of handbag in Guangzhou.

Sunchine Inspection carries out bags quality inspections in China since 2005 and has highly-trained inspectors specializing in bags quality control; some photos taken during handbag pre-shipment inspection in Guangzhou
Related Documents
A handbag, also called purse or pouch in North American English, is a handled medium-to-large bag, often used by women, to carry personal items.
The term "purse" originally referred to a small bag for holding coins. In British English, it is still used to refer a small coin bag. A "handbag" is a larger accessory that holds objects beyond currency, such as personal items. American English typically uses the terms purse and handbag interchangeably. The term handbag began appearing in the early 1900s. Initially, it was most often used to refer men's hand-luggage. Women's bags grew larger and more complex during this period, and the term was attached to the accessory.
Your request will be processed during working time in China.