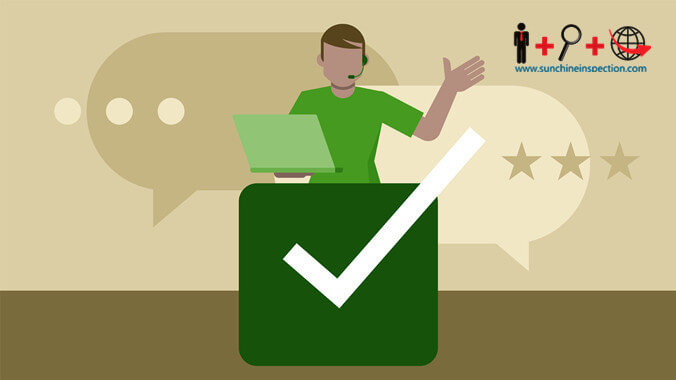 COC certificate SASO certificate inspection service quality check
FOB Price: US $350 – 450 / Case

Min.Order Quantity: 1 Carton/Cartons

Supply Ability: 60 Case/Cases per Day

Port: any port in China

Payment Terms: T/T,Western Union,paypal
Description
Quick Details
Place of Origin:

 

Jiangsu, China (Mainland)

Brand Name:

 

Sunchine International

Model Number:

 

Sunchine Inspection Services

Quality inspection:

 

Specifications

Inspection Place:

 

Chinese Cities

During Production Inspection:

 

Timely Correction

Container Loading Supervision:

 

Right Goods

Payment Terms:

 

T/T
Packaging & Delivery
| | |
| --- | --- |
| Packaging Details | as client's special requirement |
| Delivery Time | the next day after inspection |
Company Information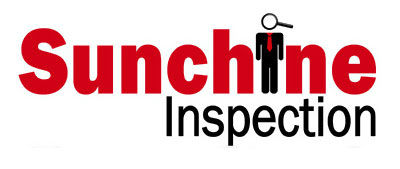 Founded in 2005, Sunchine Inspection is today one of the best third-party inspection companies in China. We serve over 1,500 regular clients in various fields from all the Continents in the world.
We have our own inspection network present in more than 30 mains cities in China, which covers almost every important industrial region in China.
Since 2009, we have extended our inspection activities to various other Asian Countries (Indonesia, India, Pakistan, Turkey, Bangladesh, Vietnam,  Thailand, Malaysia, Philippines, Taiwan and South Korea). In all these countries, as in China, we have carefully selected our inspectors and require from each of them  impartiality, good analysis capacity, excellent technical knowledge of the inspected products, some years in on-site quality control experience, aptitude to detect quickly the production deviations, the products' defects, unconformities, and foreign components.
Our Services
1. Pre-Shipment Inspection (PSI):
This inspection, the most important and popular service in Inspection activity, aims to guarantee the conformity of production to your specifications and international standards. PSI is performed when 100% of the production is finished and at least 80% of final product is packed. The scope of this inspection consists of the quantity, packaging, quality, marking, and the other important points requested by the clients and international standards.
2. Production Monitoring (PM):
Production processes on constant supervision: the inspector closely monitors your production and reports daily on product quality and production progress to identify, fix problems quickly and implement corrective actions in real-time.
3. During Production Check (DUPRO):
This inspection is carried out when at least 20 % to 60% of your production is completed to ensure that contractual obligations regarding product specifications, packaging and marking are met. This inspection covers all the aspects of a quality inspection performed according to AQL standards or as per the clients' requirement: workmanship quality, raw materials, product appearance, weight check, size measurements, functionality assortment, accessories, logos, labeling and marking, packaging, packing and other special requirements depending on the product specifications and the export market.
4. Initial Production Check (IPC):
IPC is an inspection of all the machinery, raw materials, materials and components to be used for the smooth execution of your ordero.our inspector checks if your factory completely understands your requirement and the specification of your order and is capable to meet your requirement as regards quality, production capacity and lead time.
5. Container Loading Check (CLC):
The CLC takes place when loading the container. This inspection verifies that the goods delivered are compliant in all respects with your specifications (quantities, characteristics and quality) and are packed and loaded safely and securely.
6. Factory Inspections(FA):
Factory audit (FA) is one comprehensive assessment of the production facilities and organization according to ISO 9000 standards and the checking list from the client (if applicable); the supplier audit confirms that your factory has the production capacity, technical know-how and quality to meet your production requirements.
7. First Artical Inspection ( FRI )
The inspection takes place at factory floor right after the manufacturer starts producing the first mass production samples. A complete, independent, and documented physical and functional inspection process is conducted.
8. Laboratory testing  and inspection
Sunchine Inspection is working with many accredited Chinese laboratories that realize chemical testing, mechanical testing, metallographic tests, corrosion tests, failures analysis, raw materials or composition checking, NDF, etc. Our laboratory partner includes the famous international service like ITS, SGS, Bureau Veritas, and also with lot of independent and accredited lab with CNAS certificate (ISO/IEC 17025) in China.
Why choose us?
Professional in business consulting, quality management and inspection services.we can advise you regarding suppliers' selection, help you to make the factory audit and assessment and provide third party inspection services all along the production process.
Chinese/France Management team with an extensive experience in International Trade Consulting and in Quality Management in France and in China.
Extensive QC experience and strong detection capability to provide the buyer with the most reliable product quality guarantee. Our inspectors are trained to detect products containing non-standard or non-compliant components.
We respect the fact to be impartial, fair and honest. Inspection independent from the manufacturer. Sunchine Inspection guarantees independence, fairness and trustworthiness for whole inspection procedure. We are responsible for our clients only.
Our inspectors are our full time employees and all all have a relevant expertise in the sector of products they inspect ,well-qualified and expert in the field of products they inspect and test.
Let us be your eyes and ears in factory!
Specifications
We provide nearly all kinds of products VOC/SASO verification, with better service, cheaper price and shorter cycle.
We Intertek Qeshm  always can provide you faster , cheaper , and better certification / verification service.
We have more than 10 years experence devote to VOC / SASO, we help more than 3000 export merchant finished Iran/Saudi Arabia Customs Clearance,
Intertek Qeshm let you know, SGS is not your only choise.Feed up with slow verification? Intolerability of high demurrage charge? Choise us, we promise to be faster, cheaper, and better.
Faster verification, after received all certification documents, we always can open the certificate in the same day!
Cheaper price, our price is from 600 USD, compare with other, we directly under company will bring your the most favourable price. And,faster verification will bring you more benifit.
Better service, we always be most patient, most reliable,most professional service staff.
Choose us, we will make your middle east foreign trade business more and more flourishing!