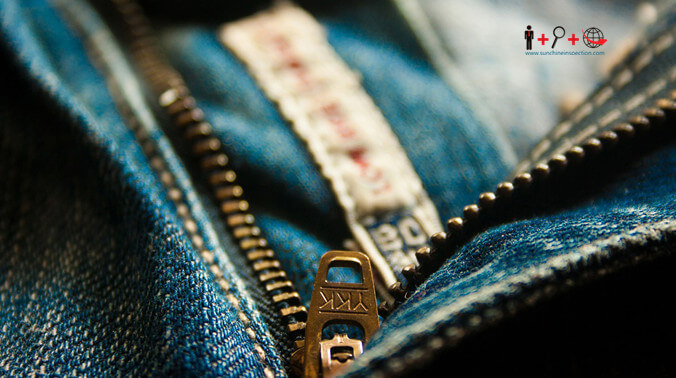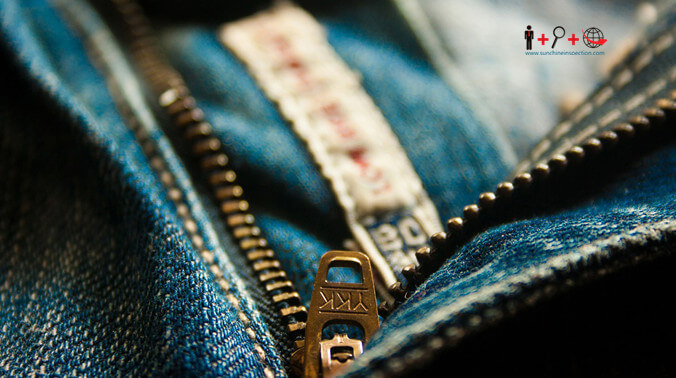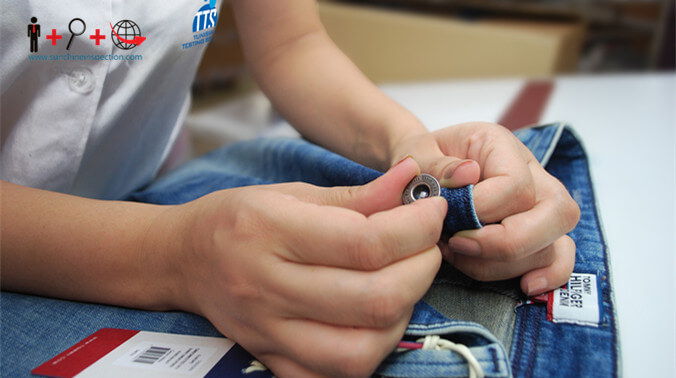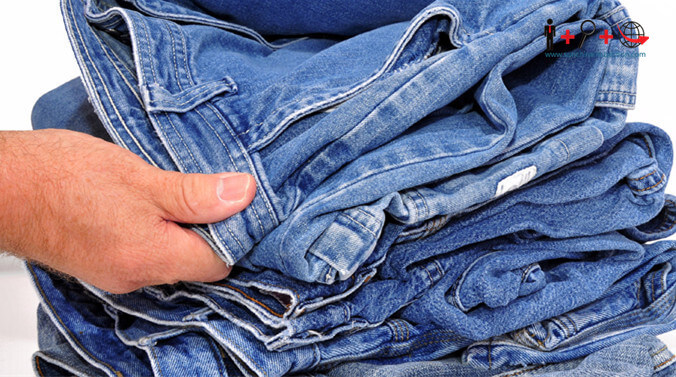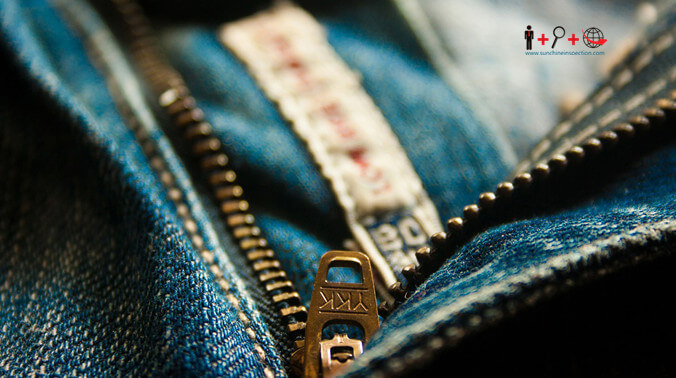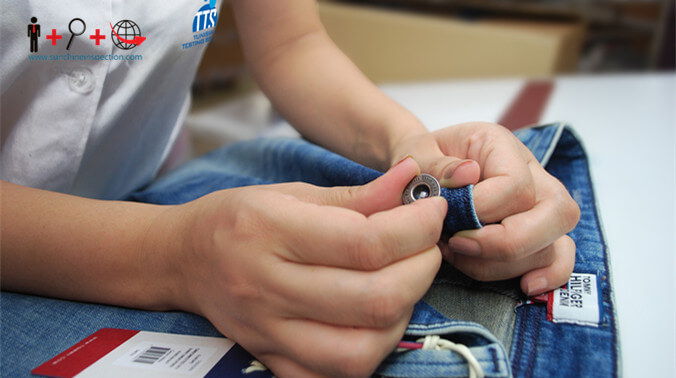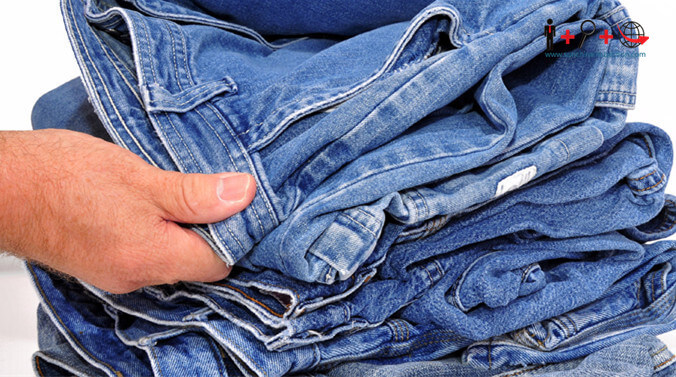 Garments trousers quality check inspection in China India
FOB Price: US $158 – 258 / Case

Min.Order Quantity: 1 Case/Cases

Supply Ability: 315 Case/Cases per Day

Port: any port in China

Payment Terms: L/C,D/A,D/P,T/T,Western Union,MoneyGram
Description
Quick Details
Place of Origin:

 

Jiangsu, China (Mainland)

Brand Name:

 

Sunchine Inspection

Model Number:

 

Sunchine Pre Shipment Inspection

Product Quality Inspection:

 

to make sure the production complies with your specifications

Factory Audit:

 

assess the capability of a Factory to produce as per your requirement

Third Party Inspection Service:

 

independent and impartial inspection services

Highly trained full-time inspector:

 

to detect products containing non-standard or non-compliant components

Inspector specializing by industry:

experienced & with a good technical knowledge of the inspected product

Comprehensive inspection report:

 

with detailed shots; you see what our QC team has seen in the factory
Packaging & Delivery
Packaging Details
– Inspections performed according to the strictest international standards and client's quality control checklist by fully qualified inspectors specialized by industry and having minimum 5 years of quality control practice; all familiar with domestic and overseas business cultures;
– intervention within 48 hours maximum anywhere in China;
– Inspection summary sent the same day;
– Comprehensive inspection report with many pictures, observations & comments sent within 24 hours
Delivery Time
within 24 hours
Do you have some quality issues with our imports from China or other Asian countries
How much it costs you in time and money to fix problems after receiving poor quality products from China or other Asian countries?
Are you looking for a highly technical inspection company who understands your needs and your industry and can offer you cost-efficient solutions to resolve the issues you are facing with your business in China and in other Asian countries?
Sunchine Inspection is always here to help you manage all aspects of  quality control management in China and in Asia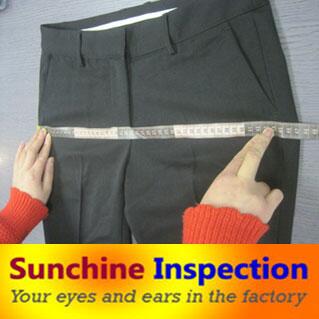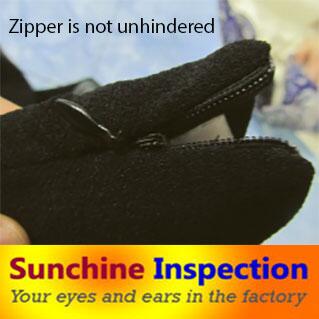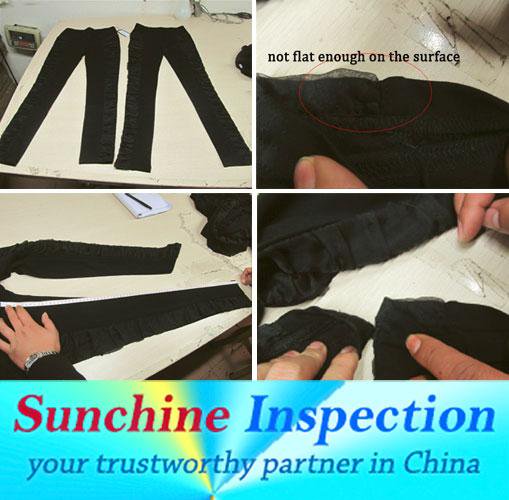 Why select Sunchine?
With 12 years of quality control background, a strong technical inspection department, highly trained full-time Inspectors specialized by industry, inspection services conceived in base of client's needs, concerns and requirements.
Moreover, Sunchine Inspection experts have the required expertise to advise you on how to ensure the constant quality and compliance of your productions and purchases in China and Asia and help you to resolve any issues you may have with your imports.
Third Party Inspection company certified ISO 2001-2008; professional in quality management and 100% dedicated to inspection services, we can help you to make the factory audit and assessment and provide third party inspection services at each stage of production.
Complete range of inspection services performed as per the strictest international standards and conceived in base of client's needs, requirements &concerns. Just explain us your quality control expectations we will design a specific inspection program to help you ensure the quality and compliance of your goods and the reliability of the supplier.
Extensive QC experience, highly trained & experienced full-time inspectors specialized by industry, strong Technical Inspection department and great detection capability to provide the buyer with the most reliable product quality guarantee.
To get optimum inspections results, Sunchine Inspection arranges the inspector as per your product classification
We quickly report any non-conformity and assist you in the course of the corrective actions.
Well-structured and Comprehensive inspection report with lot of close-up shots, our comments and observations provided within 24 hours' maximum upon the completion of the inspection service.
The inspection report shows you exactly see what our QC team has seen in the factory; so, you will know the real status of your product and any possible quality issue.
If necessary, we can send you an inspection's summary the same day upon the completion of the inspection.
Compared with many other inspection companies in China, we don't hire freelance inspectors and never outsource our inspection services .All our inspectors are our full-time employees carefully selected for their skilled quality control expertise; we train them regularly
By having full time QC only, we can guarantee the inspector's reliability and impartiality; and ensure a stable and constant quality of our inspection services always highly professional.
Our services area
A complete range of highly professional third party inspection services provided anywhere in China, Turkey, Pakistan, India, Indonesia, Vietnam, Bangladesh, Cambodia, Philippines, Malaysia, Taiwan, South Korea and Sri-Lanka.
Our services fileds
Hard Goods

Electrical & Electronic Items

– Clocks & watches
– Eyewear & binoculars
– Food and beverage
– Decorative materials
– Furniture & furnishings
– Household utensils
– Kitchenware
– Office supplies
– Outdoor Gear
– Paint
– Paper
– Pet products
– Porcelain & ceramics
– Sanitary ware
– Sports & entertainment products
– Tools & small equipment
– Toys, Plush & gifts


– Computer parts
– Electrical tools
– Electric vehicles
– Electronic accessories
– Health & beauty products
– Home appliances
– Light & lighting
– Medical Equipment
– Remote control toys
– Smart Appliances
– Telephone, mobiles &smartphone


Soft Goods

Mechanical & Industrial Equipment

– Apparel
– Cosmetics and personal care
– Disposables
– Fabric
– Fashion jewelry & accessories
– Footwear & leather products
– Headwear
– Home textiles
– Luggage, bags, backpacks & cases
– Stationery
– Chemical material


– Construction products
– Industrial supplies
– Machine
– Machinery parts
– Metal sheet
– Plastic film
– Packaging
– Renewable energy
Our general inspection kinds
 Pre-shipment inspection(PSI)This inspection, the most important and popular service in Inspection activity, aims to guarantee the conformity of production to your specifications and international standards. Generally,PSI performed when 100% of the production is finished and at least 80% of final product is packed. The scope of this inspection consists of the quantity, packaging, quality, marking, testing,and the other important points requested by the clients and international standards.
Production Monitoring (PM)Production processes on constant supervision: the inspector closely monitors your production and reports daily on product quality and production progress to identify, fix problems quickly and implement corrective actions in real-time.
During Production Check (DUPRO)This inspection is carried out when at least 20 % to 60% of your production is completed to ensure that contractual obligations regarding product specifications, packaging and marking are met. This inspection covers all the aspects of a quality inspection performed according to AQL standards or as per the clients' requirement: workmanship quality, raw materials, product appearance, weight check, size measurements, functionality assortment, accessories, logos, labeling and marking, packaging, packing and other special requirements depending on the product specifications and the export market.
Initial Production Check (IPC)
IPC is an inspection of all the machinery, raw materials, materials and components to be used for the smooth execution of your ordero.our inspector checks if your factory completely understands your requirement and the specification of your order and is capable to meet your requirement as regards quality, production capacity and lead time.
Container Loading Check (CLC)
The CLC takes place when loading the container. This inspection verifies that the goods delivered are compliant in all respects with your specifications (quantities, characteristics and quality) and are packed and loaded safely and securely.
Factory Inspections(FA)
Factory audit (FA) is one comprehensive assessment of the production facilities and organization according to ISO 9000 standards and the checking list from the client (if applicable); the supplier audit confirms that your factory has the production capacity, technical know-how and quality to meet your production requirements.
First Artical Inspection ( FRI )
The inspection takes place at factory floor right after the manufacturer starts producing the first mass production samples. A complete, independent, and documented physical and functional inspection process is conducted.
Laboratory testing
Sunchine  work with many accredited Chinese laboratories that realize chemical testing, mechanical testing, metallographic tests, corrosion tests, failures analysis, raw materials or composition checking, NDF, etc. Our laboratory partner includes the famous international service like ITS, SGS, Bureau Veritas, and also with lot of independent and accredited lab with CNAS certificate (ISO/IEC 17025) in China.
For more information about our company, please visit our webpages
www.webcommerceworldwide.com/China-inspections-quality-control-services.htm
www.webcommerceworldwide.com/China-supplier-Audit-Service.htm
www.sunchineinspections.com
and follow us on Linkedin, facebook, Twitter and Google plus
https://www.linkedin.com/company/sunchine-inspection
www.twitter.com/Inspection_Asia (page in English)
 www.facebook.com/Sunchine.Inspection  (page in English)
 http://plus.google.com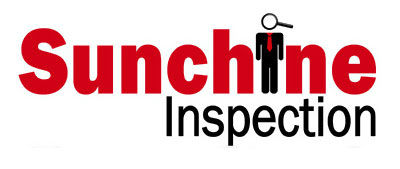 Your Reliable Inspection Partner In China