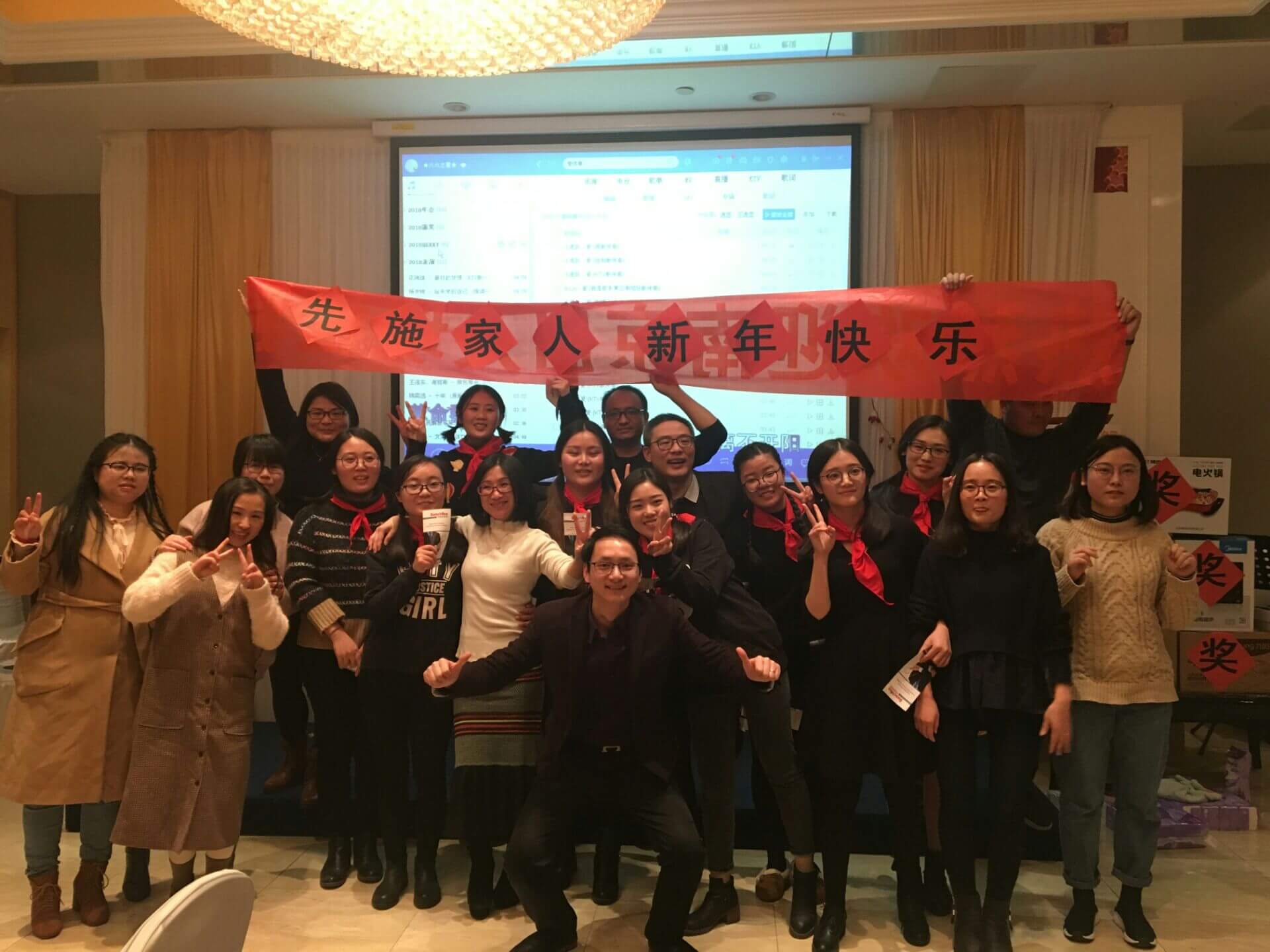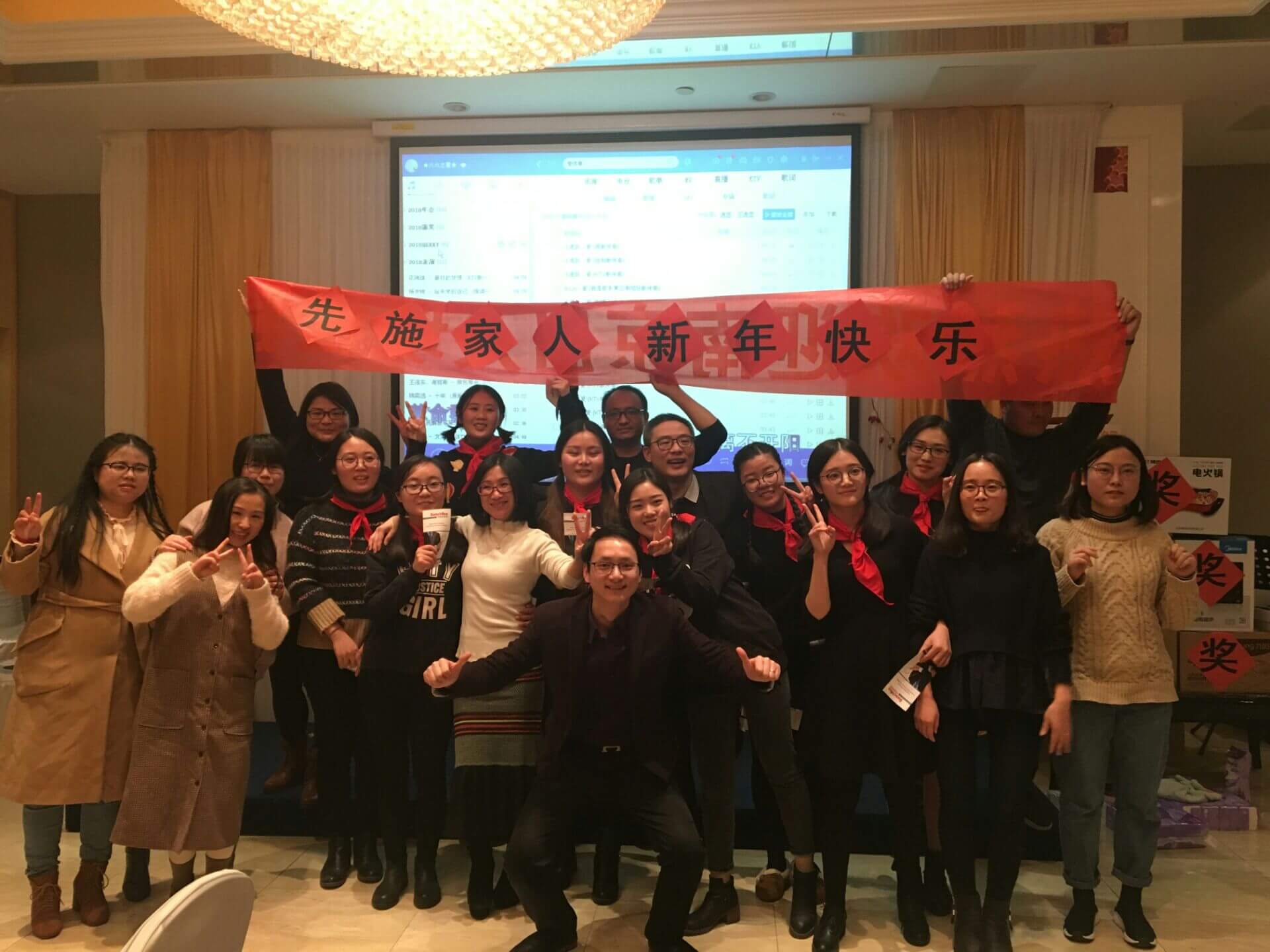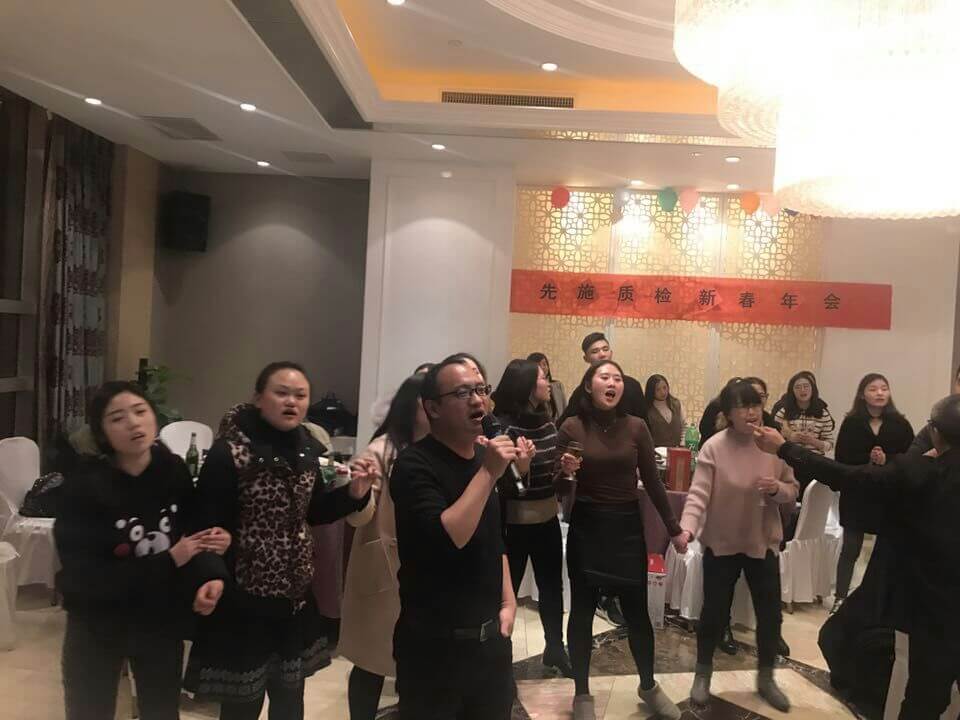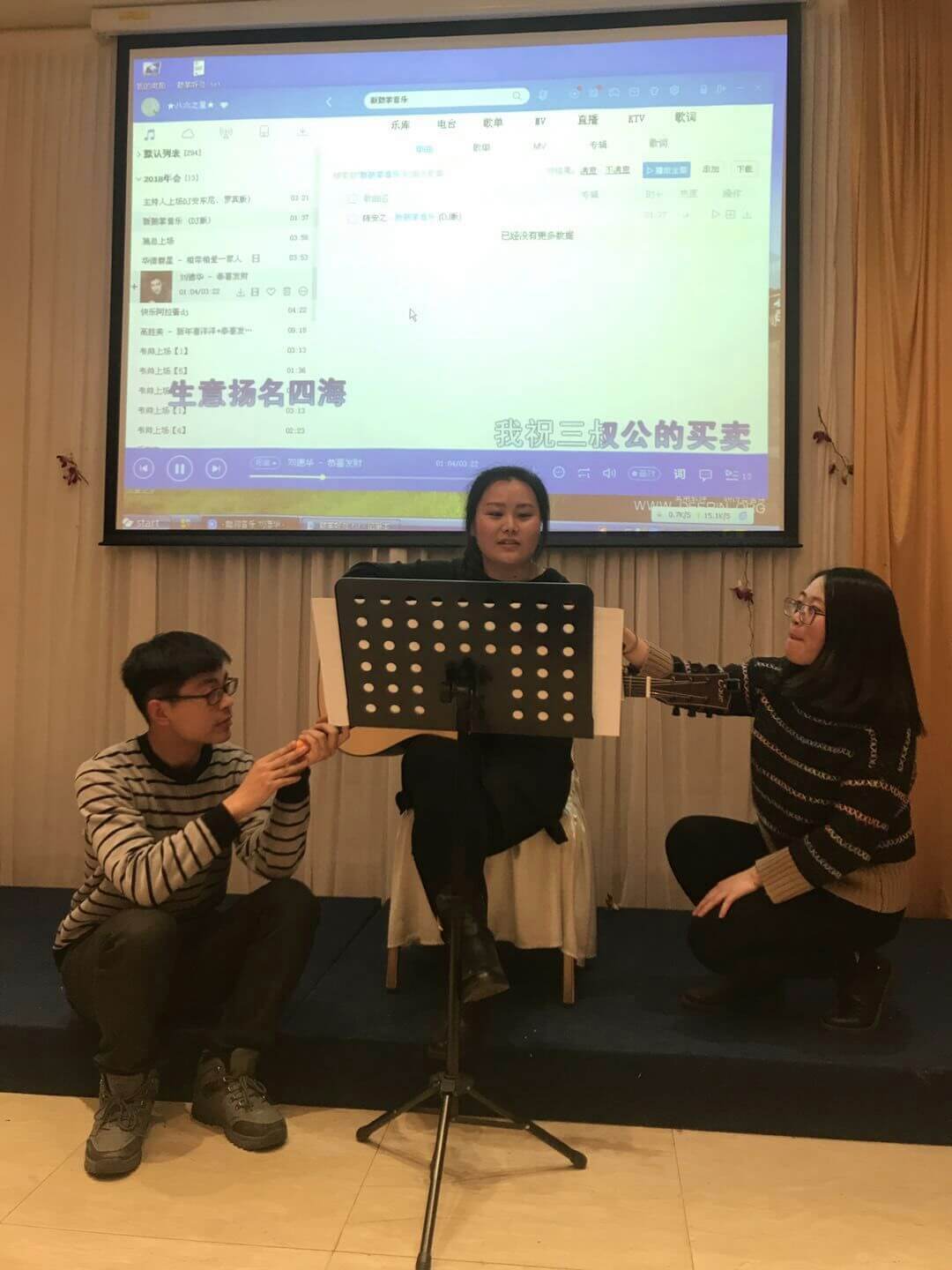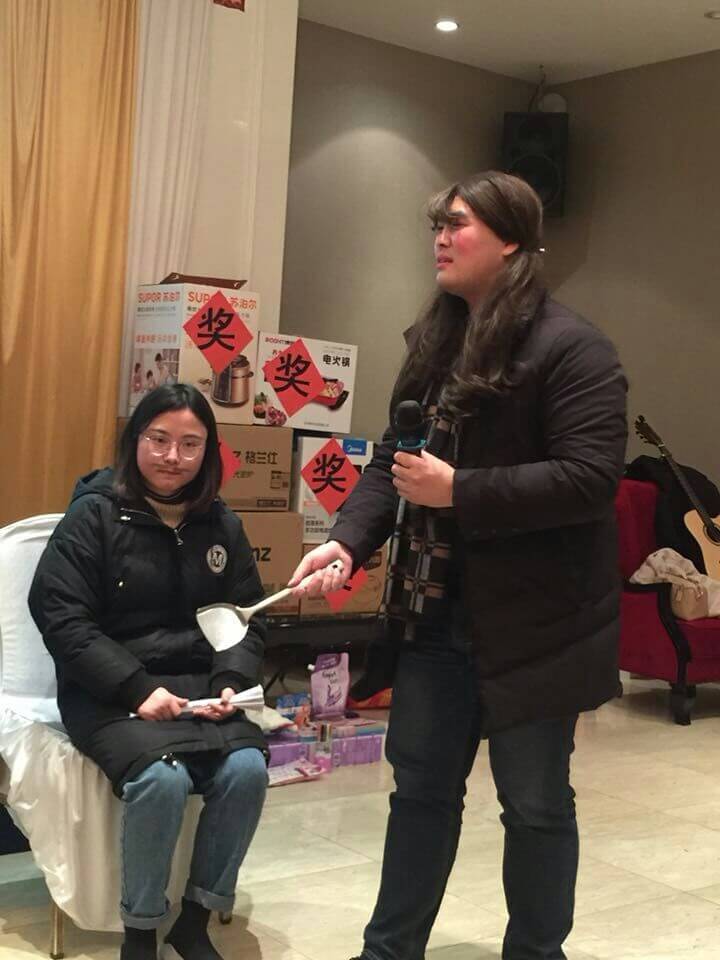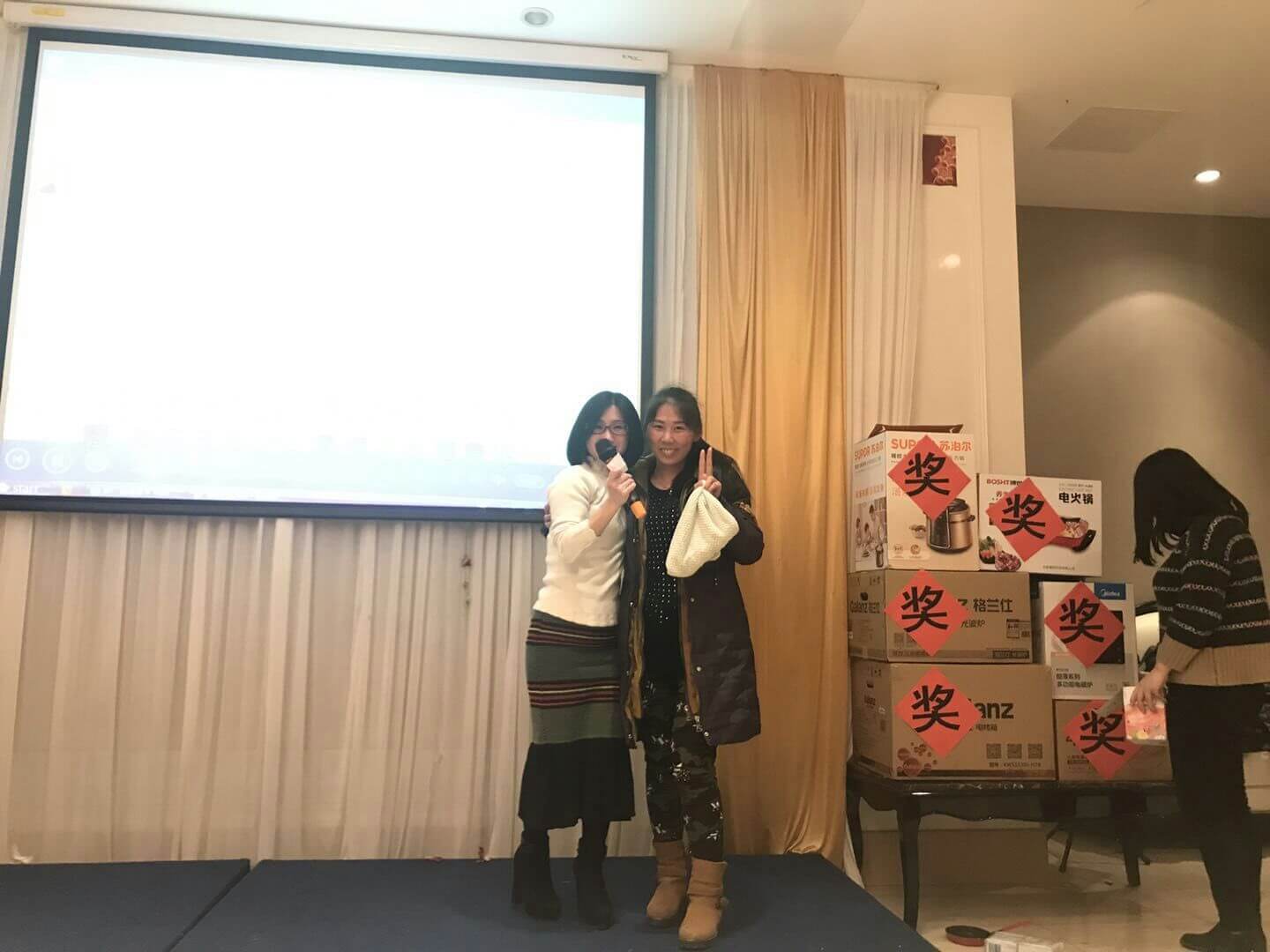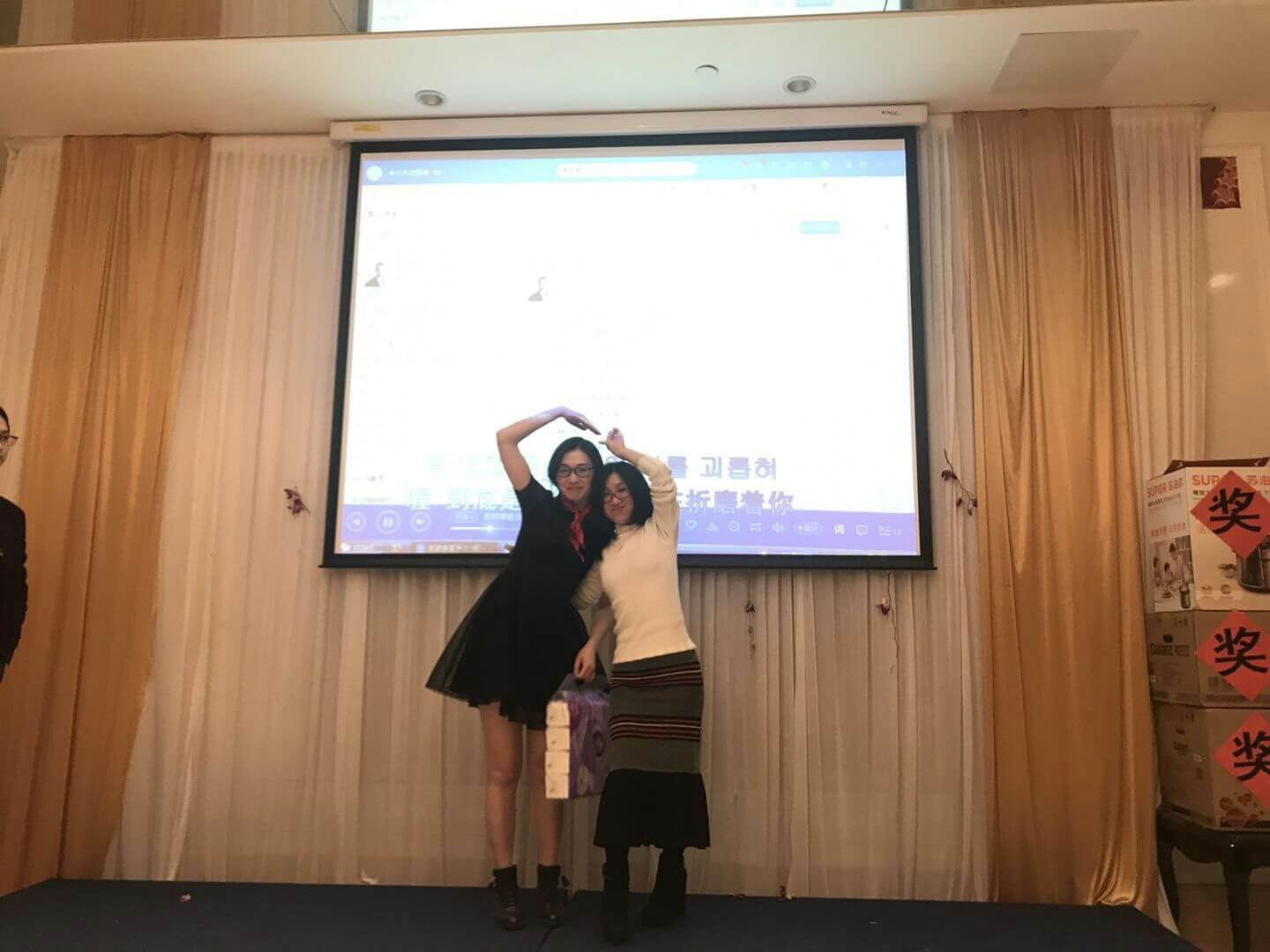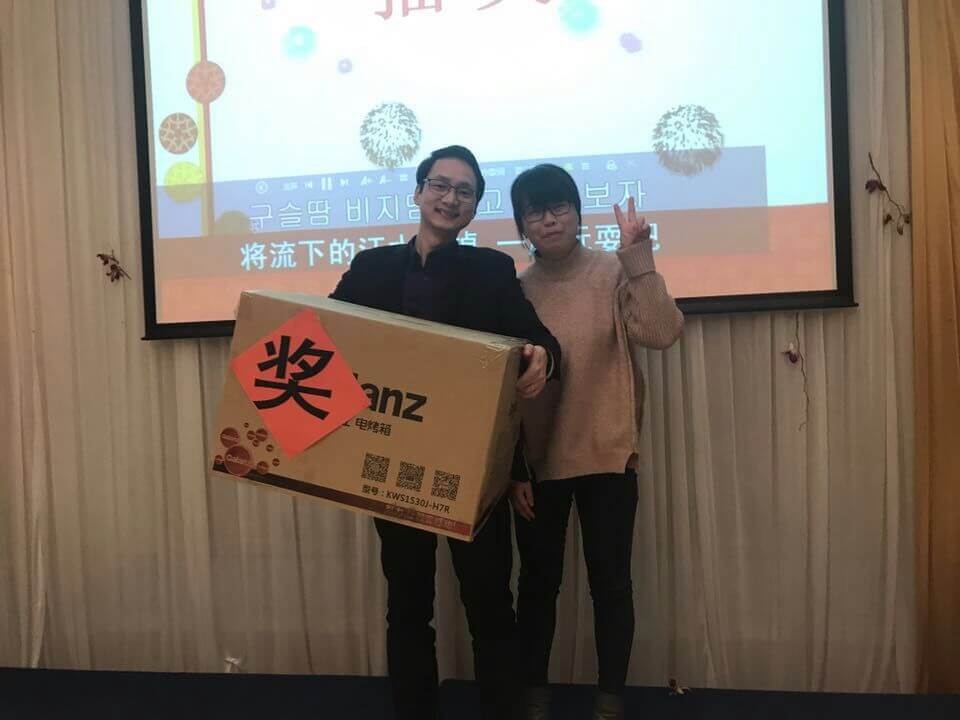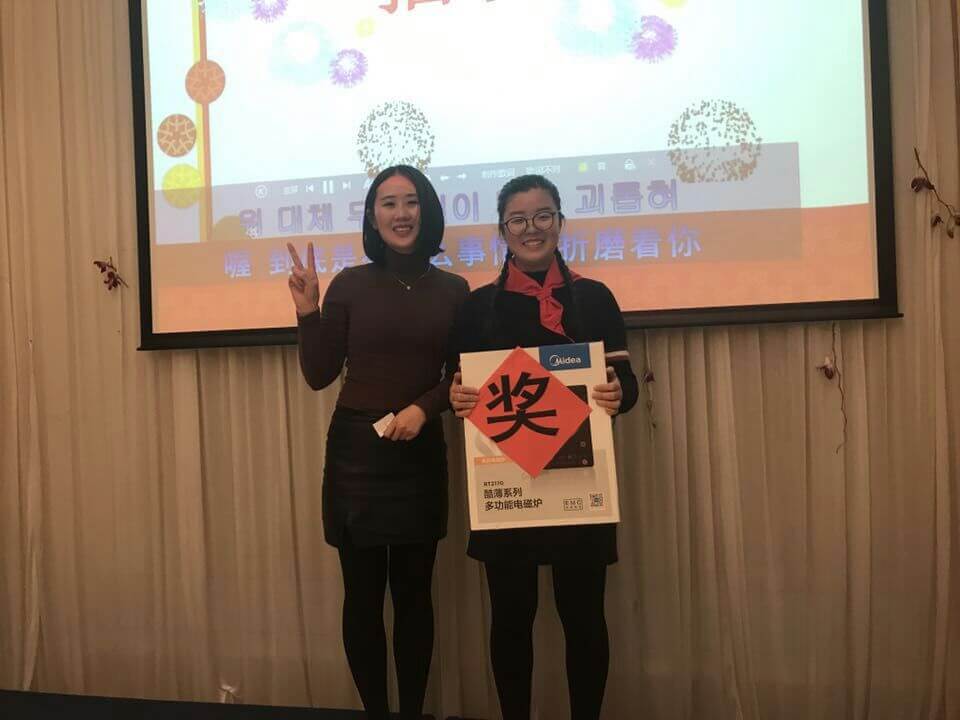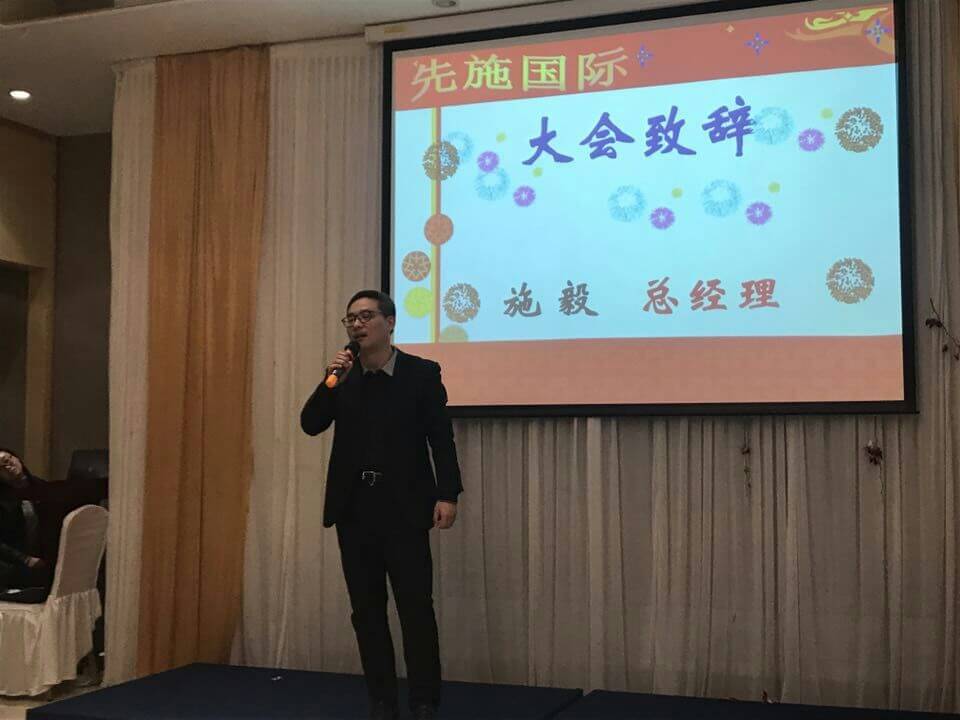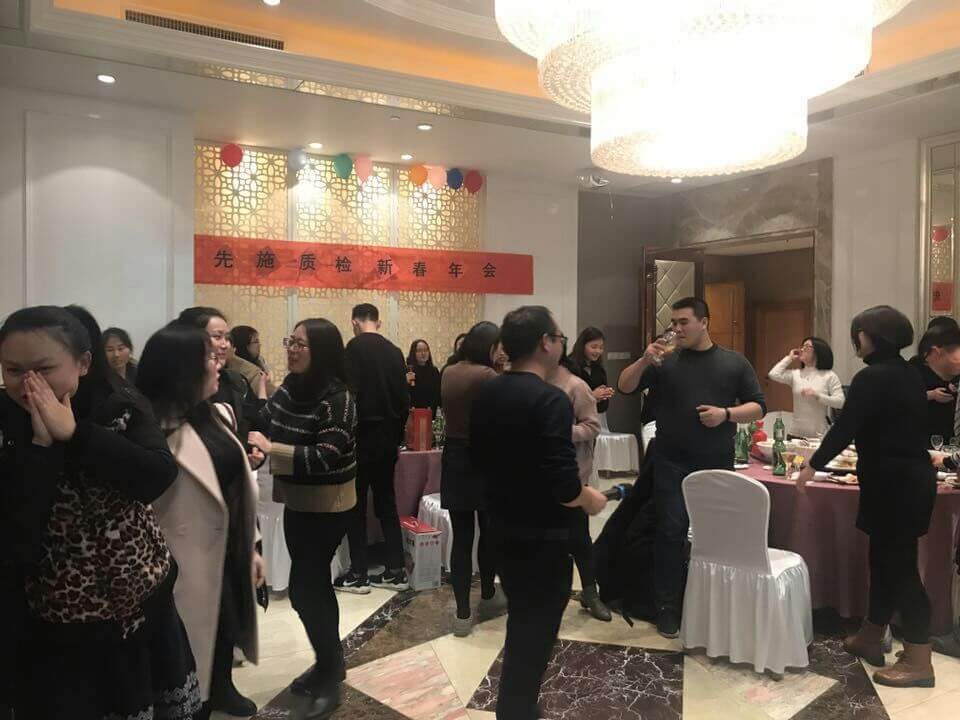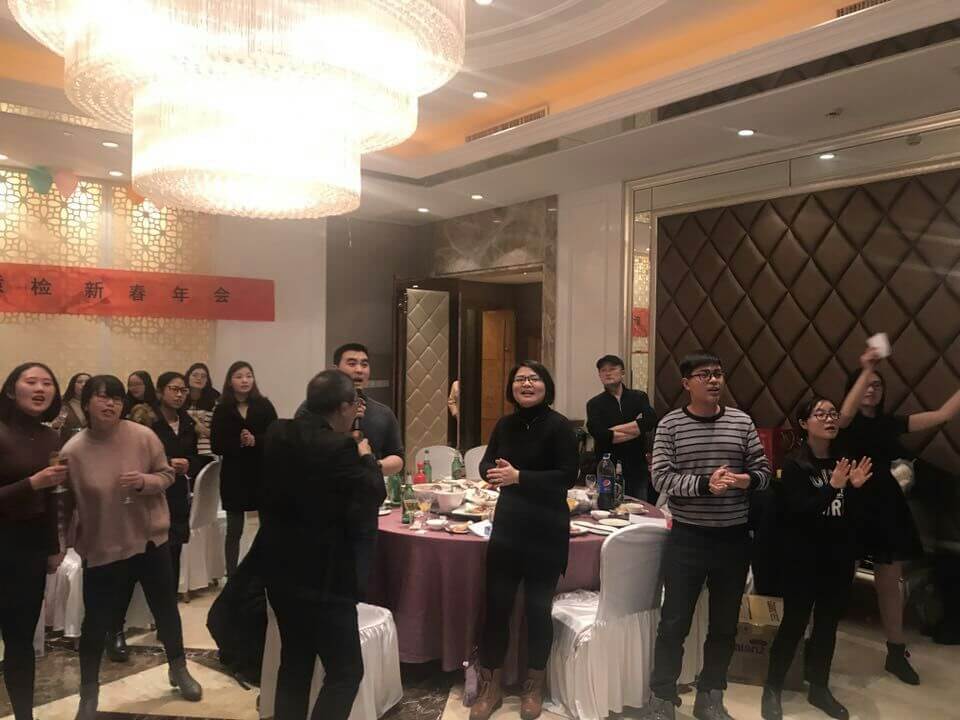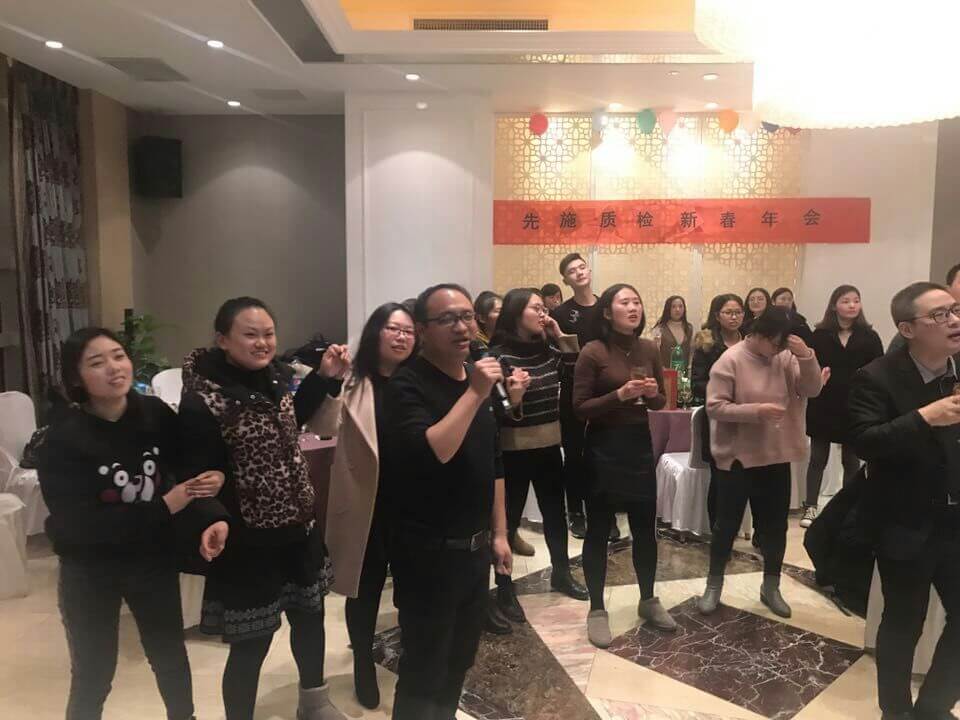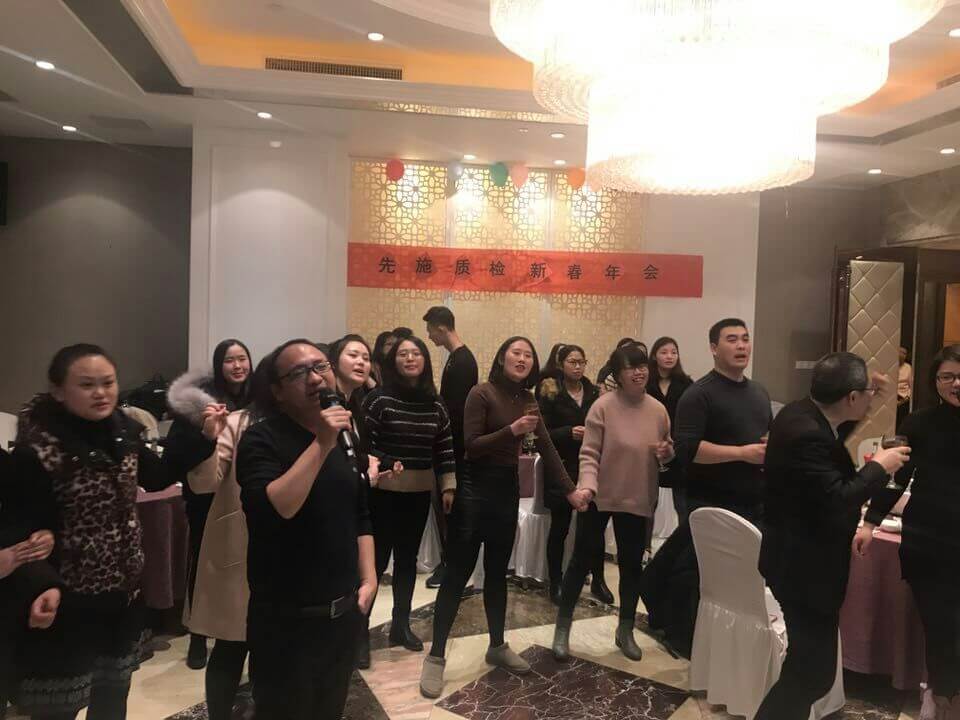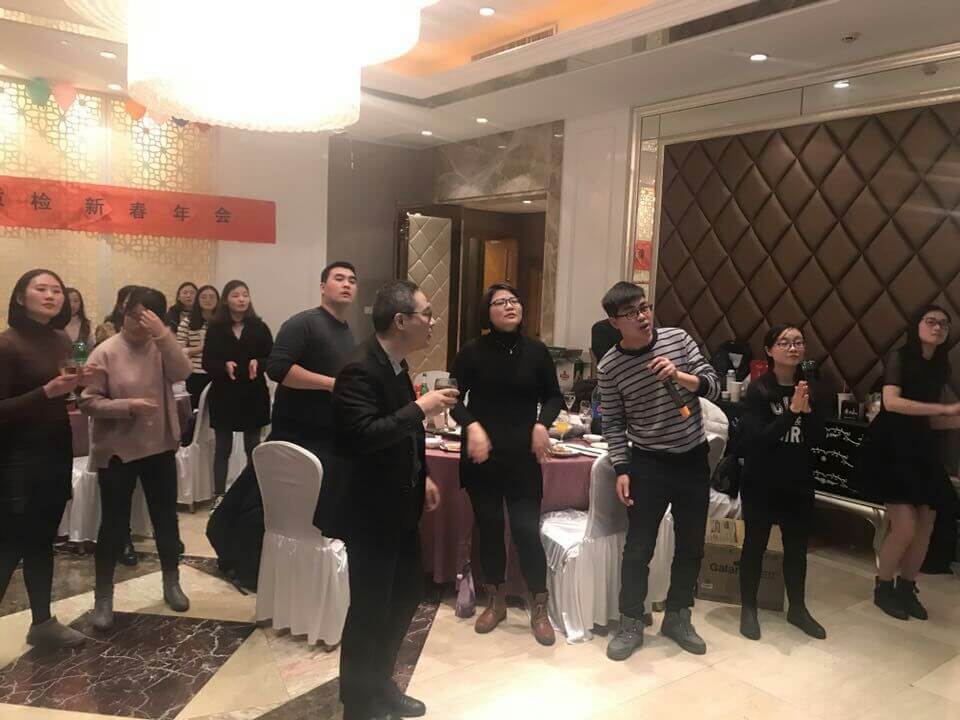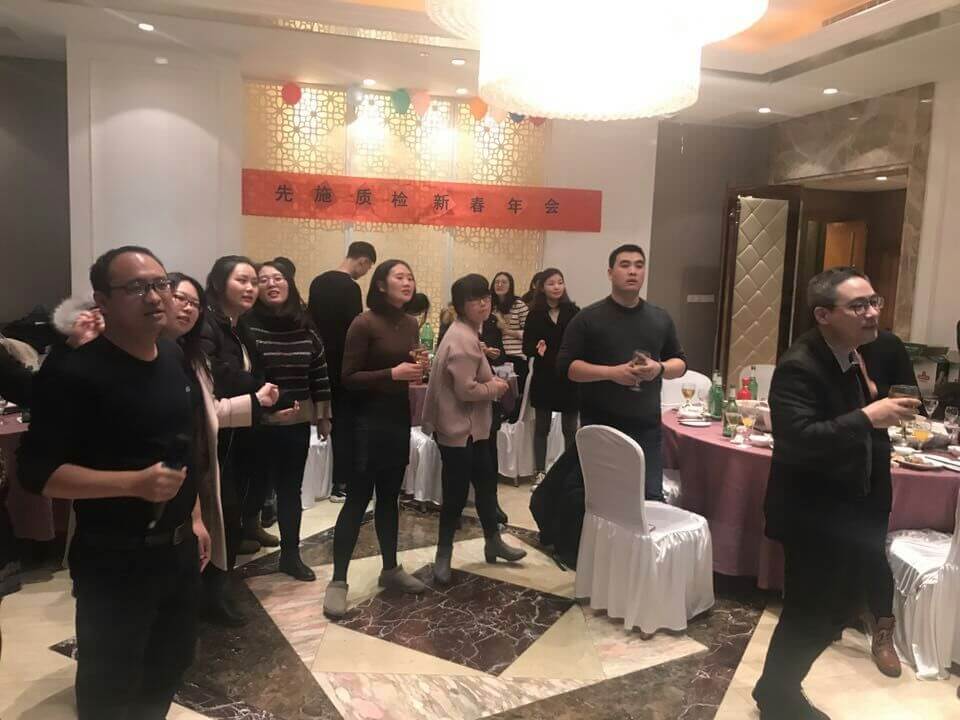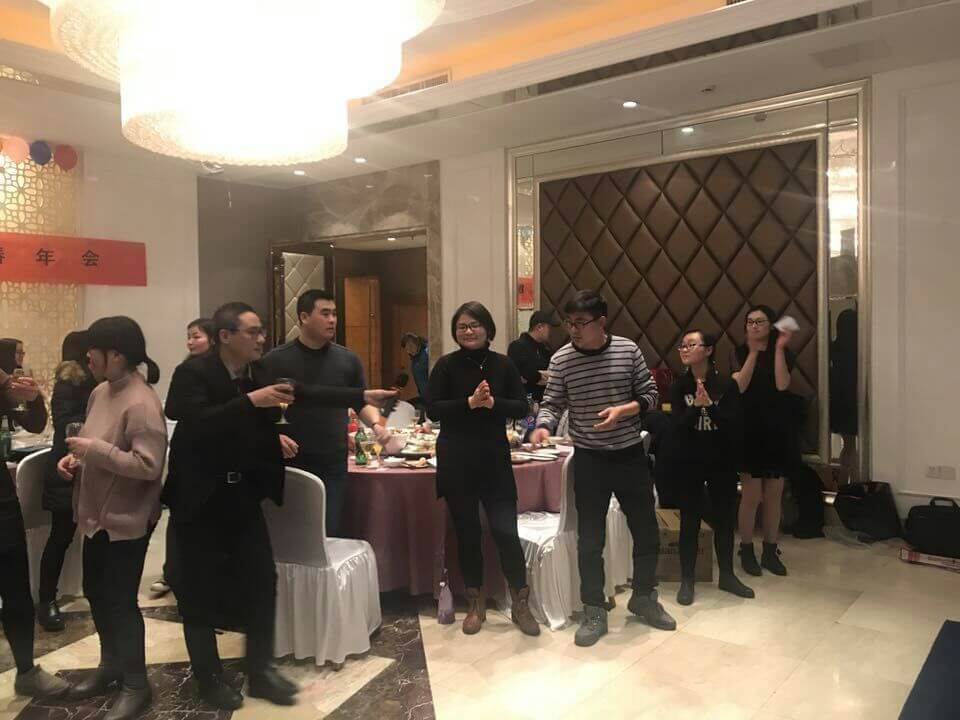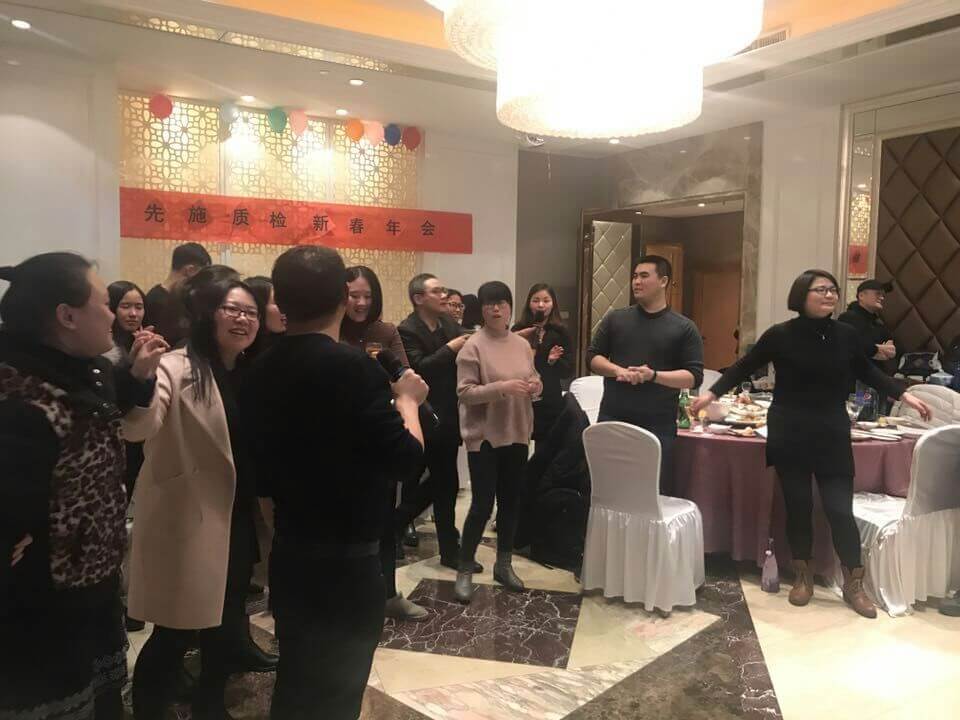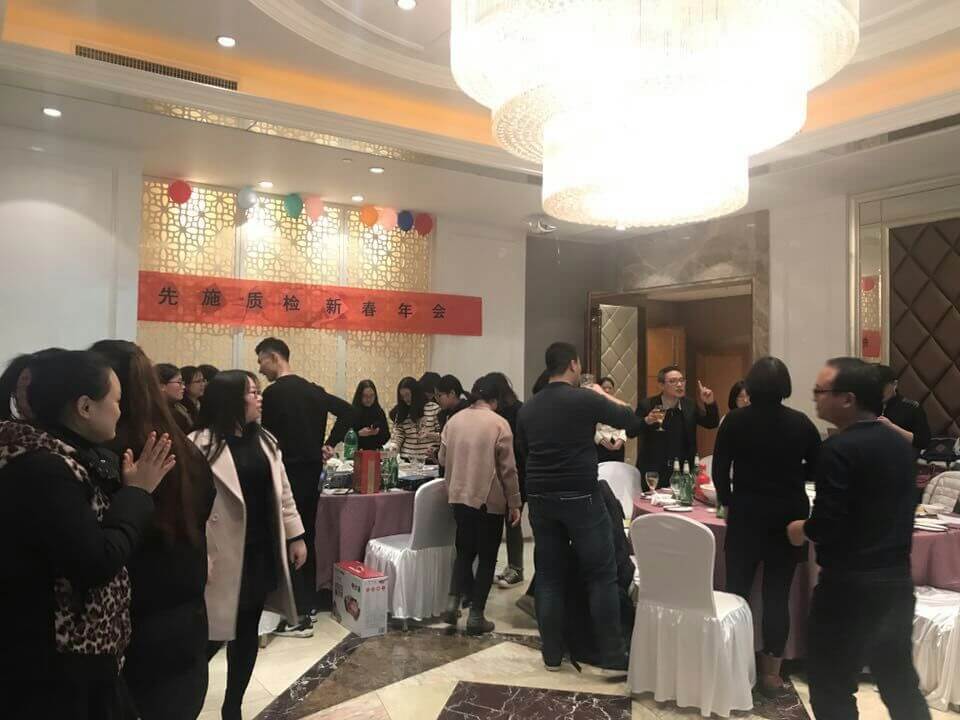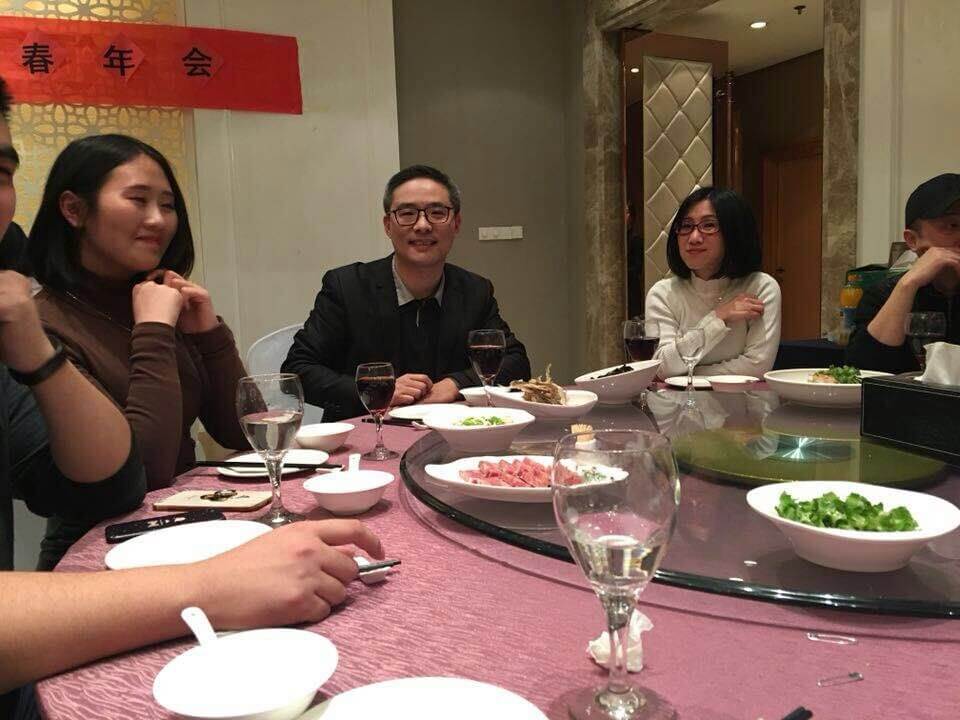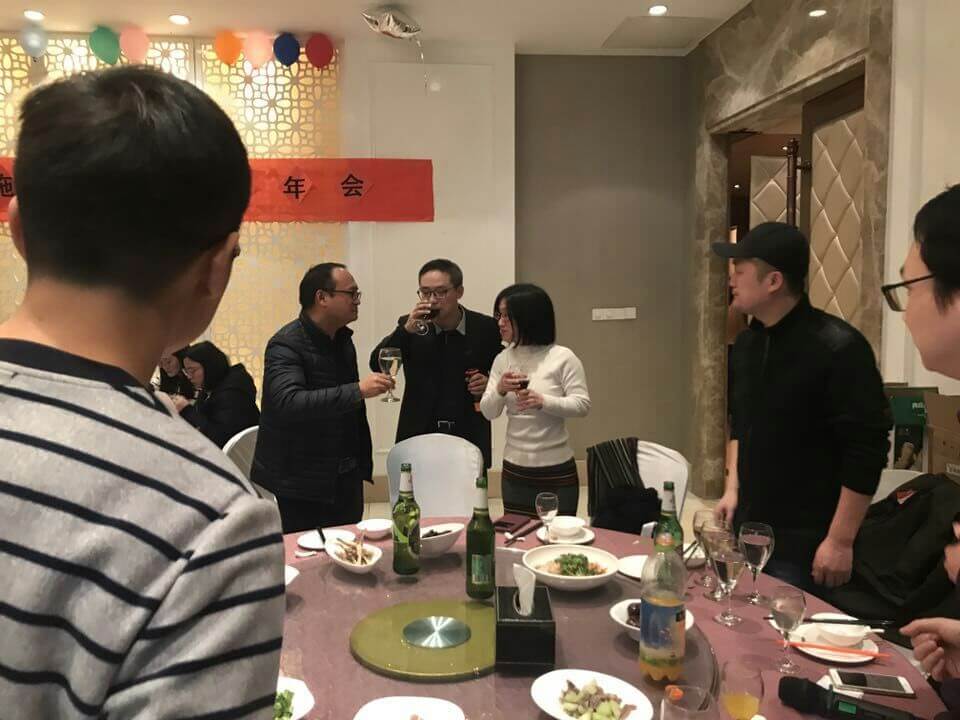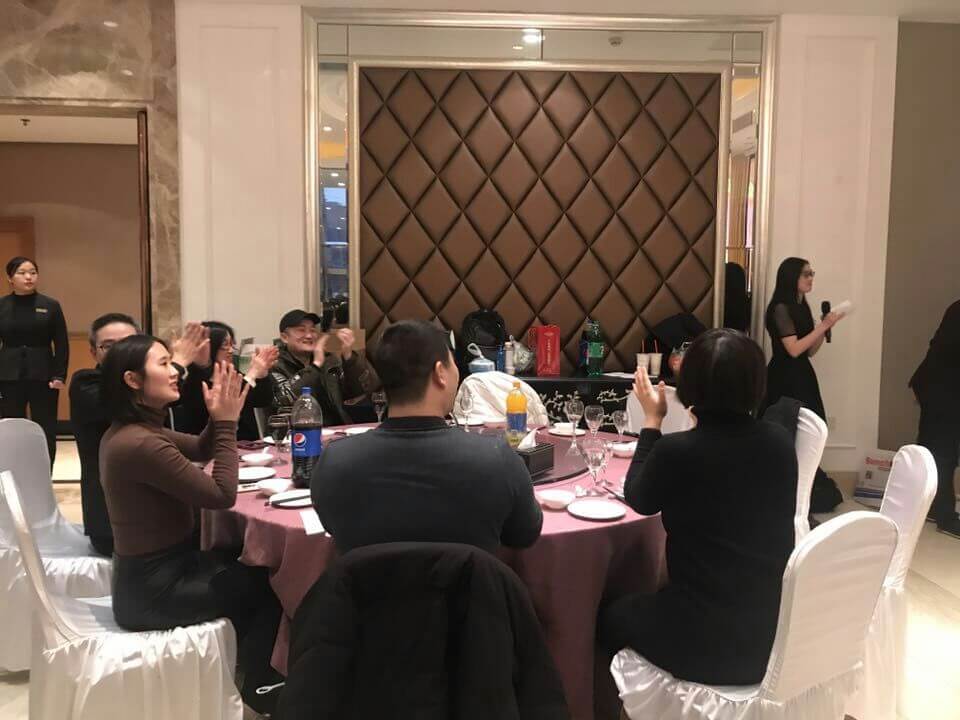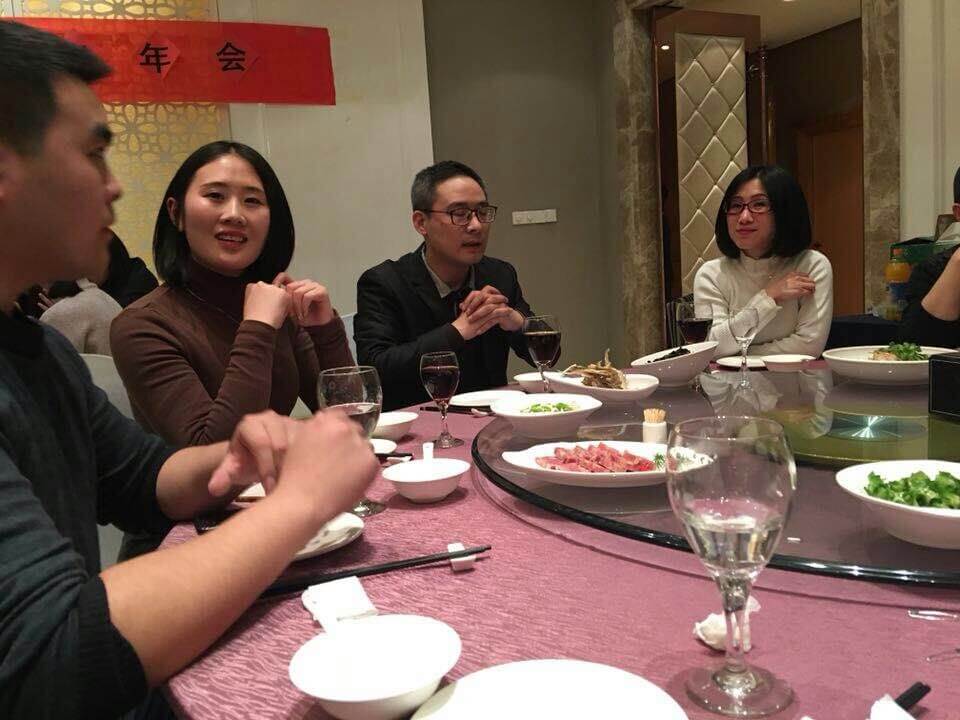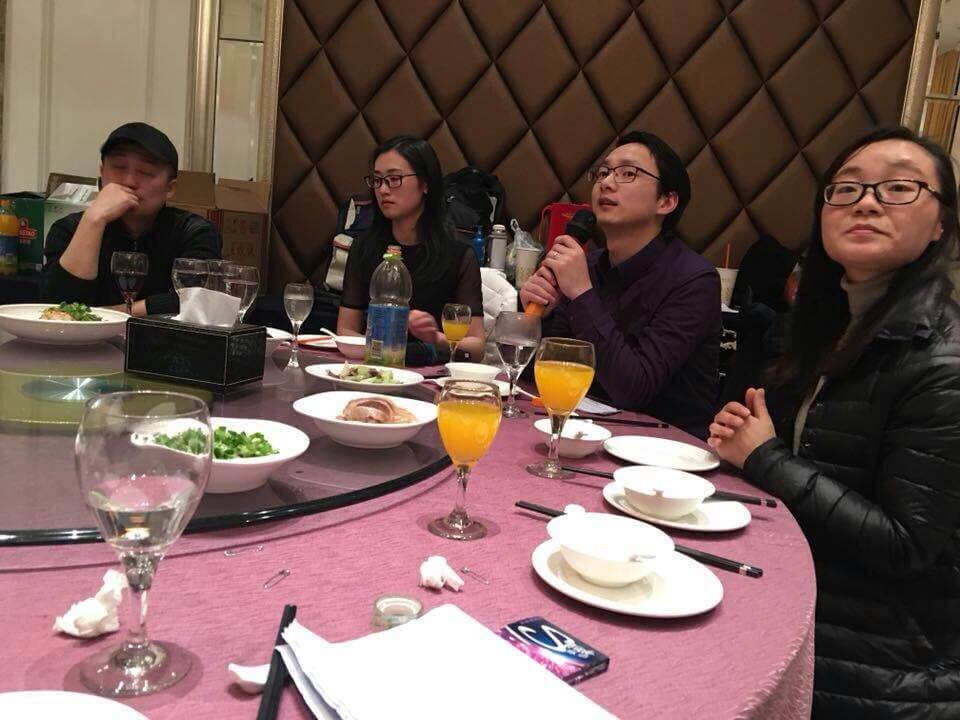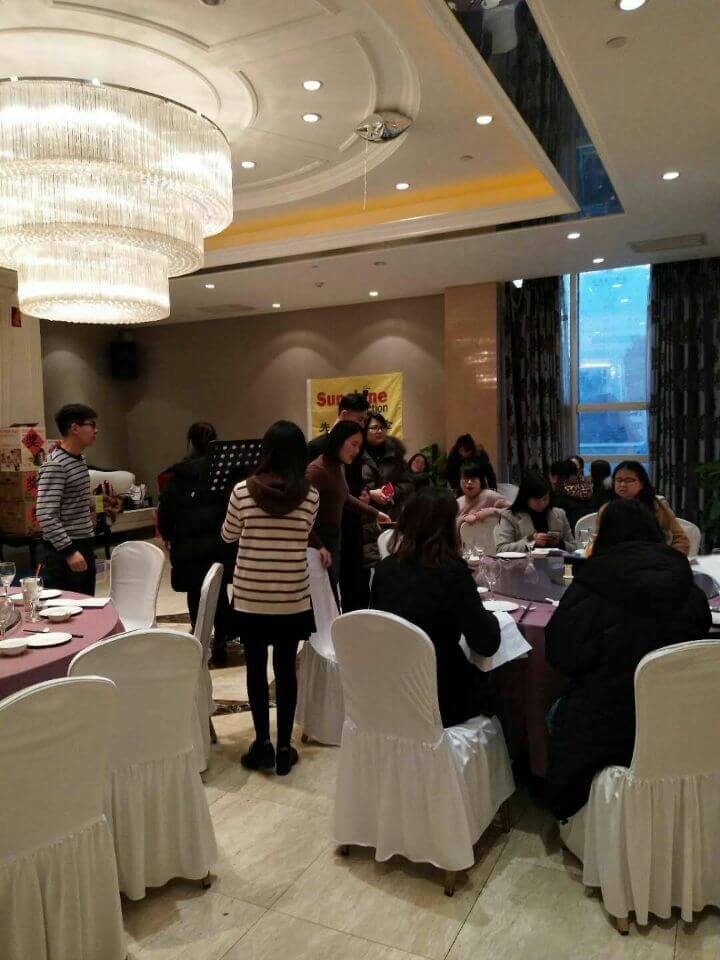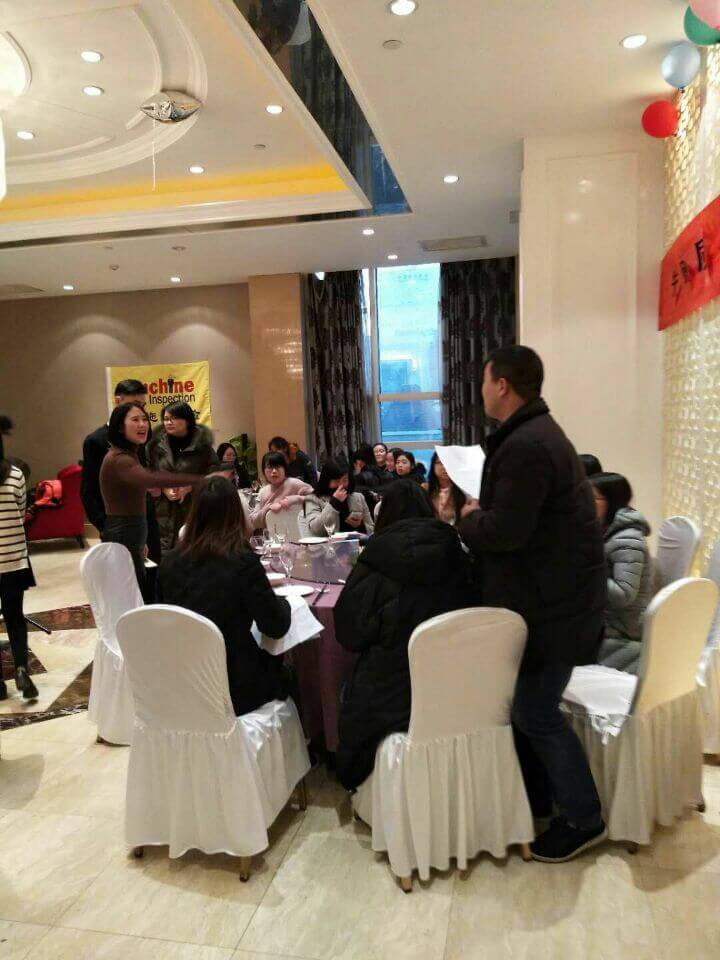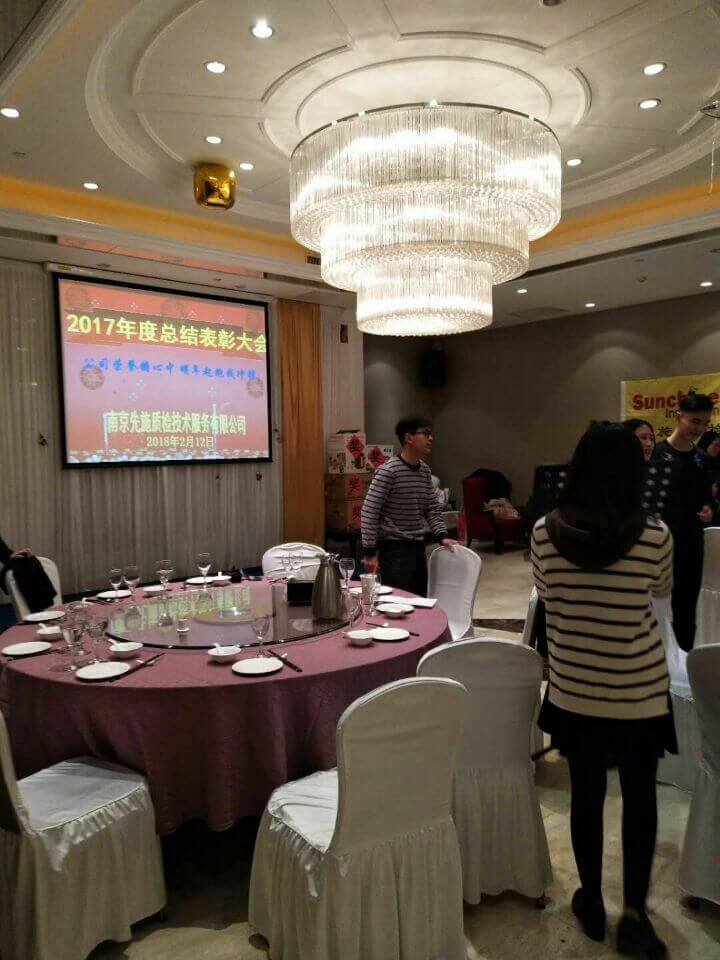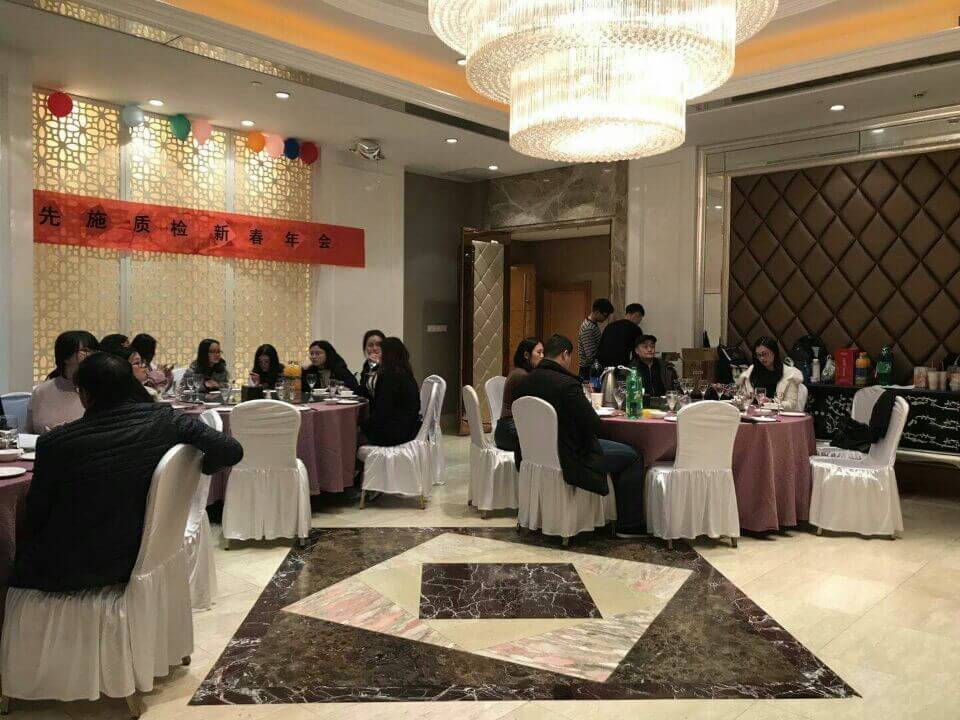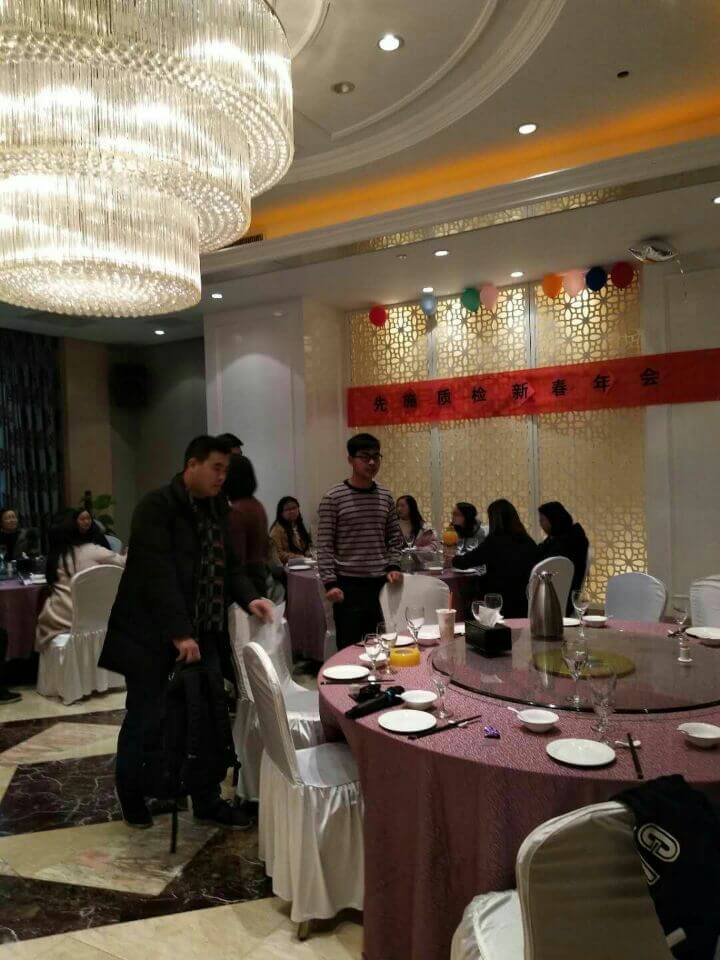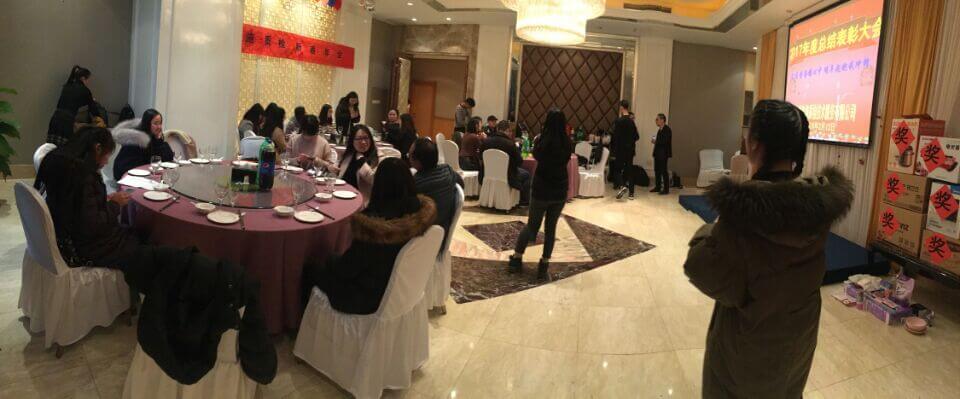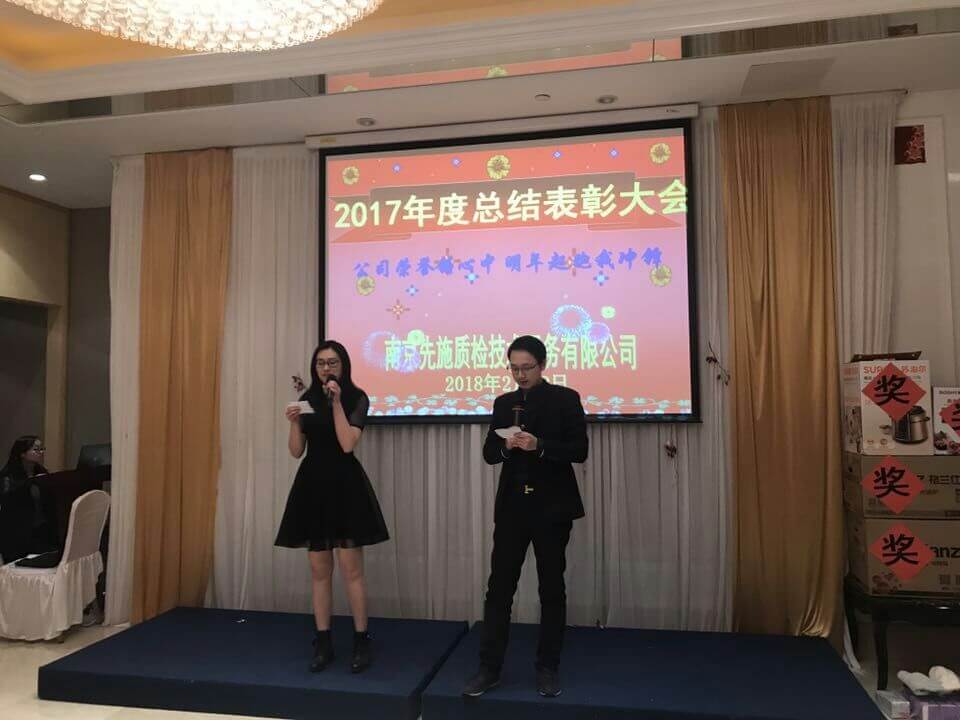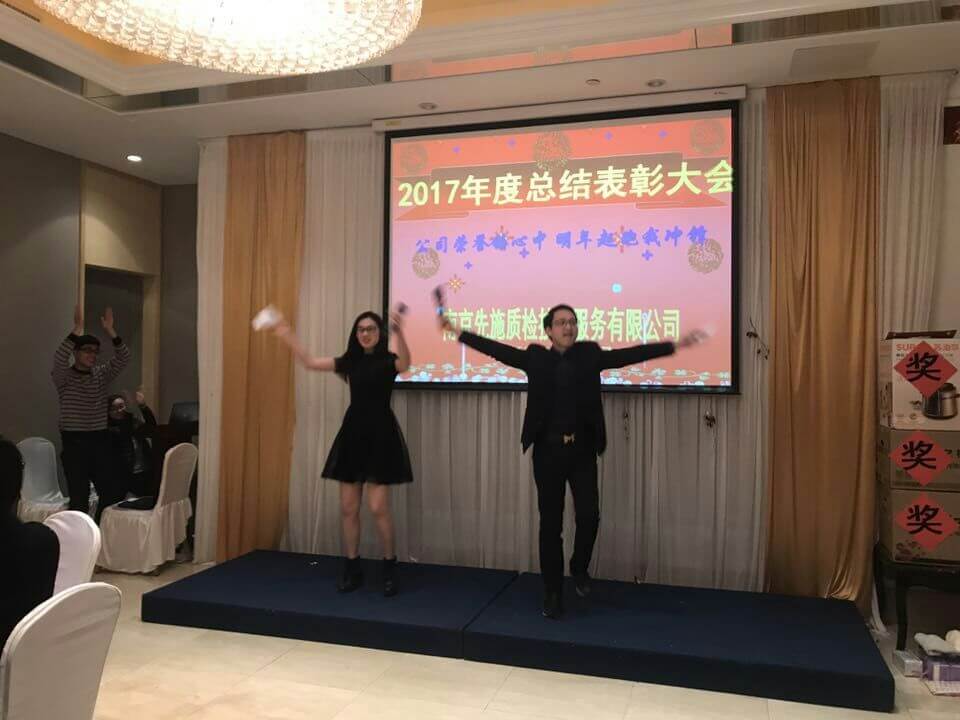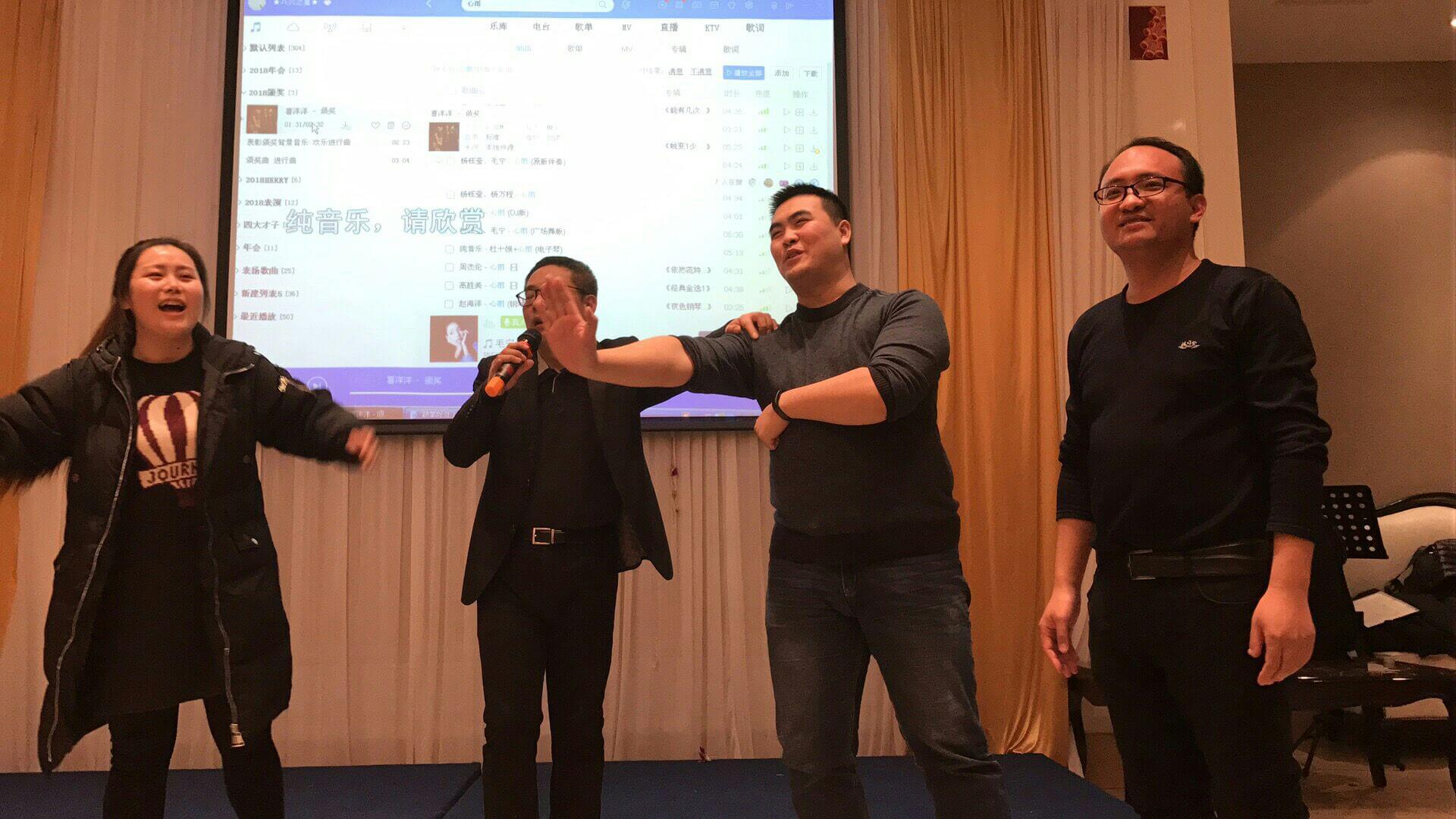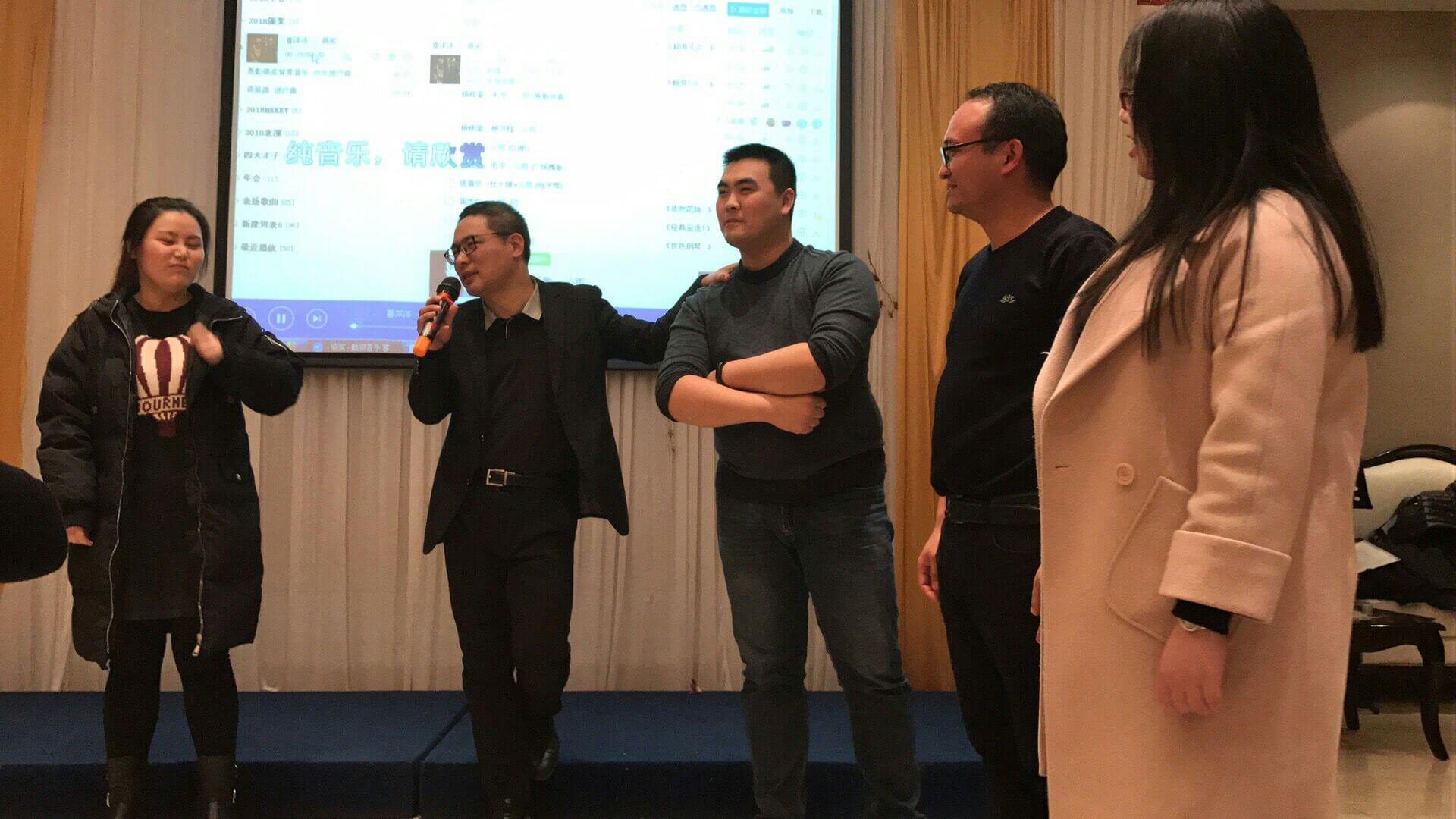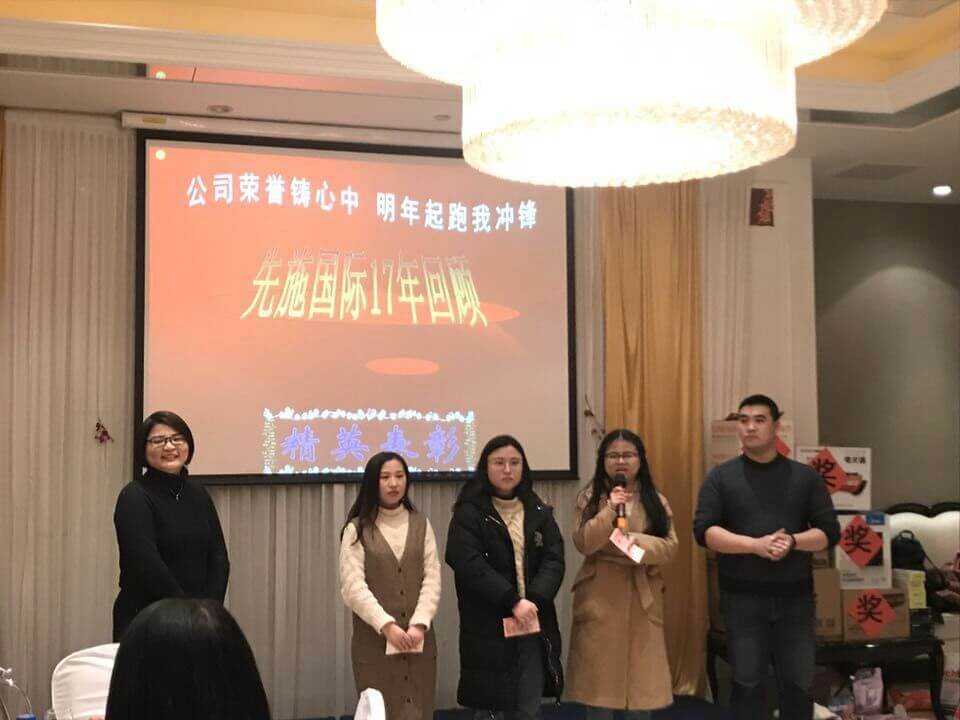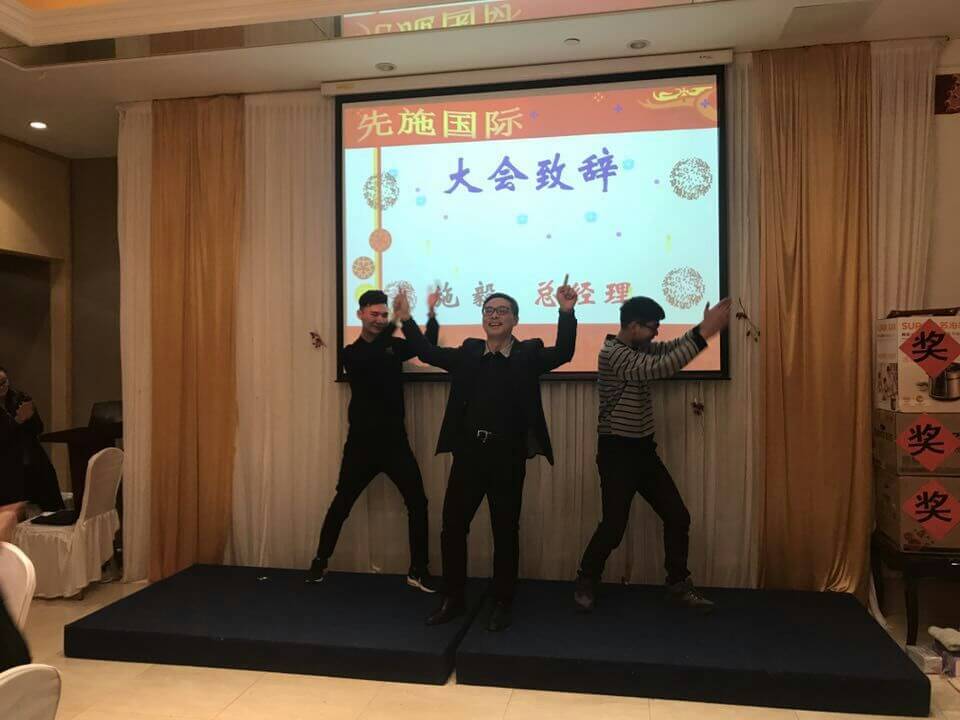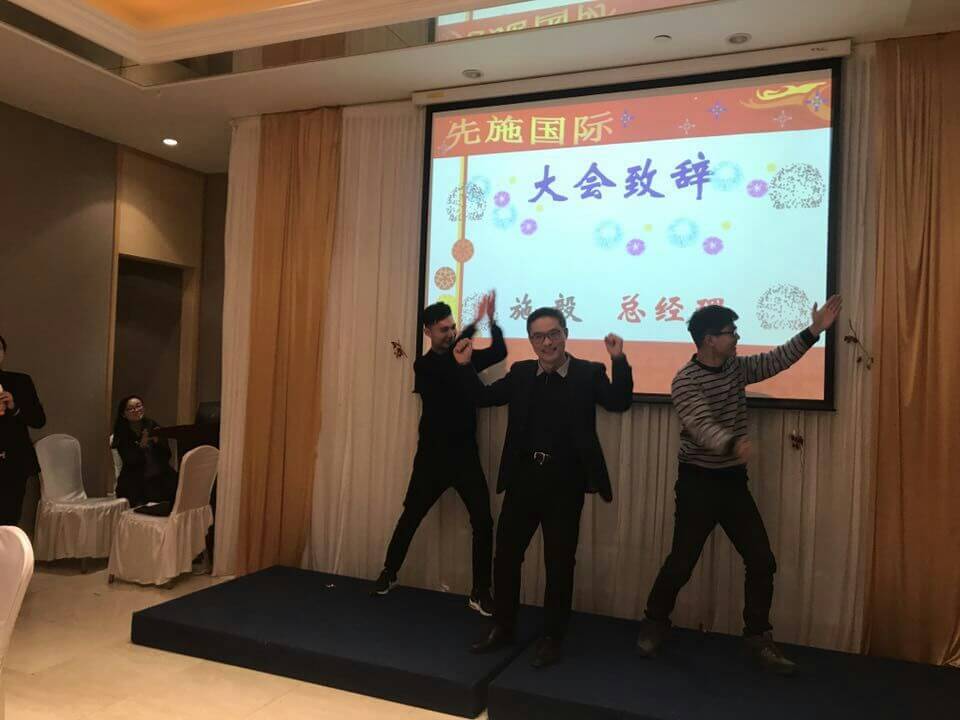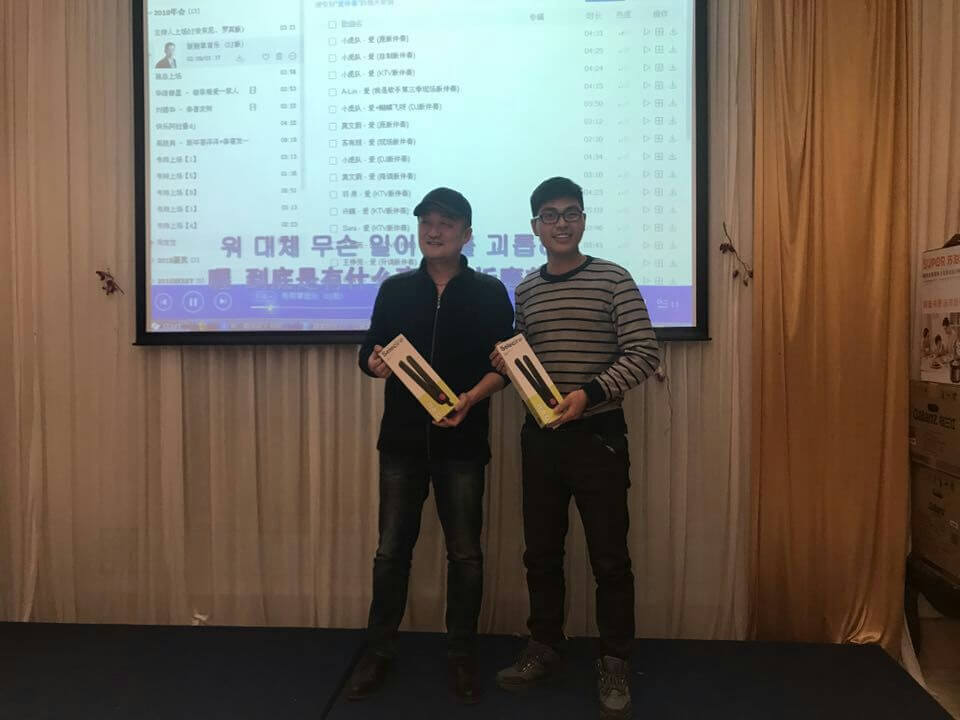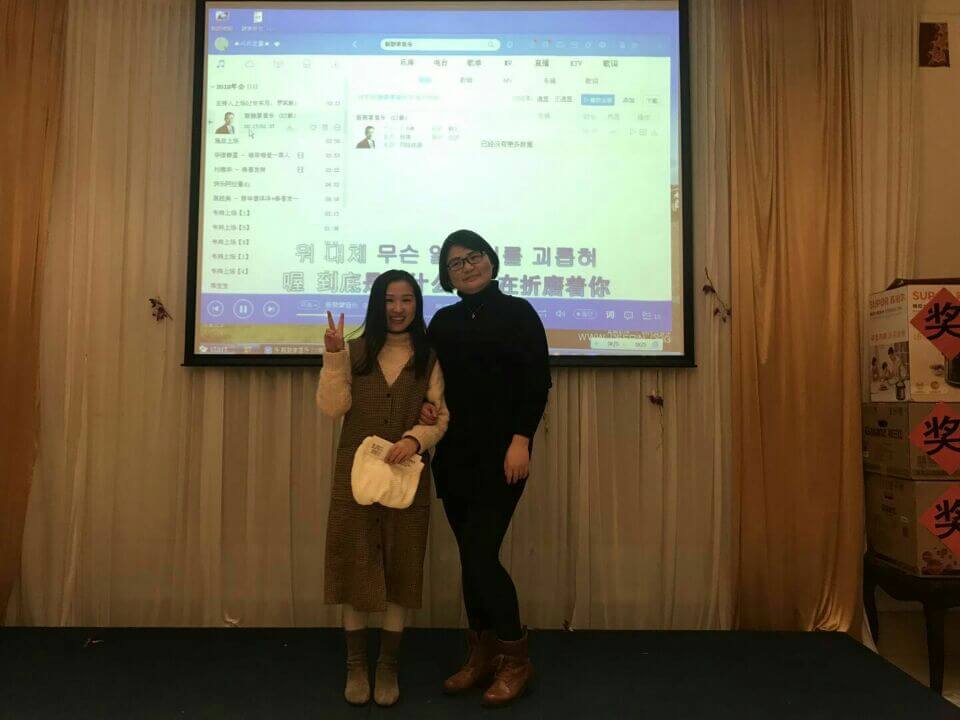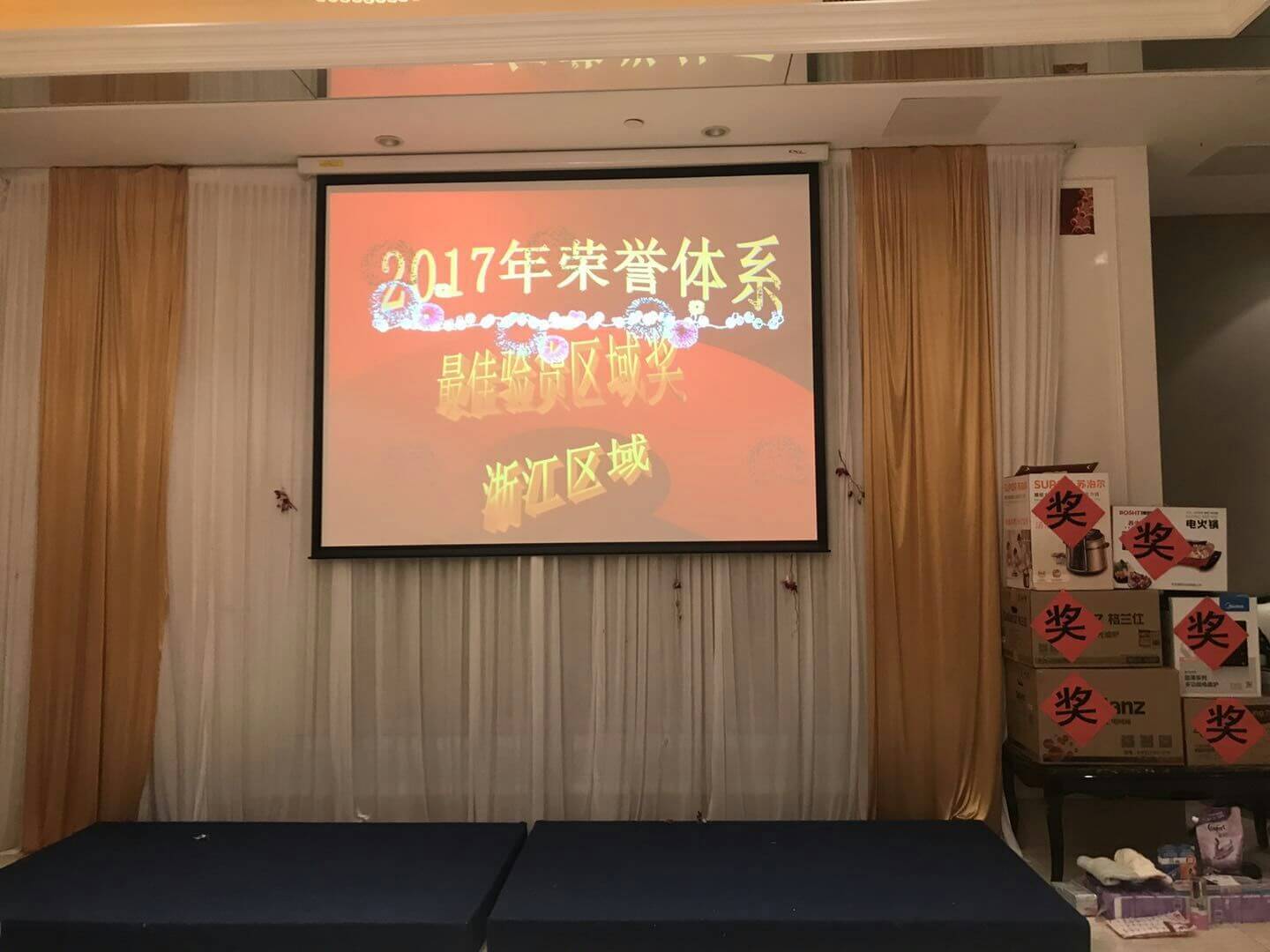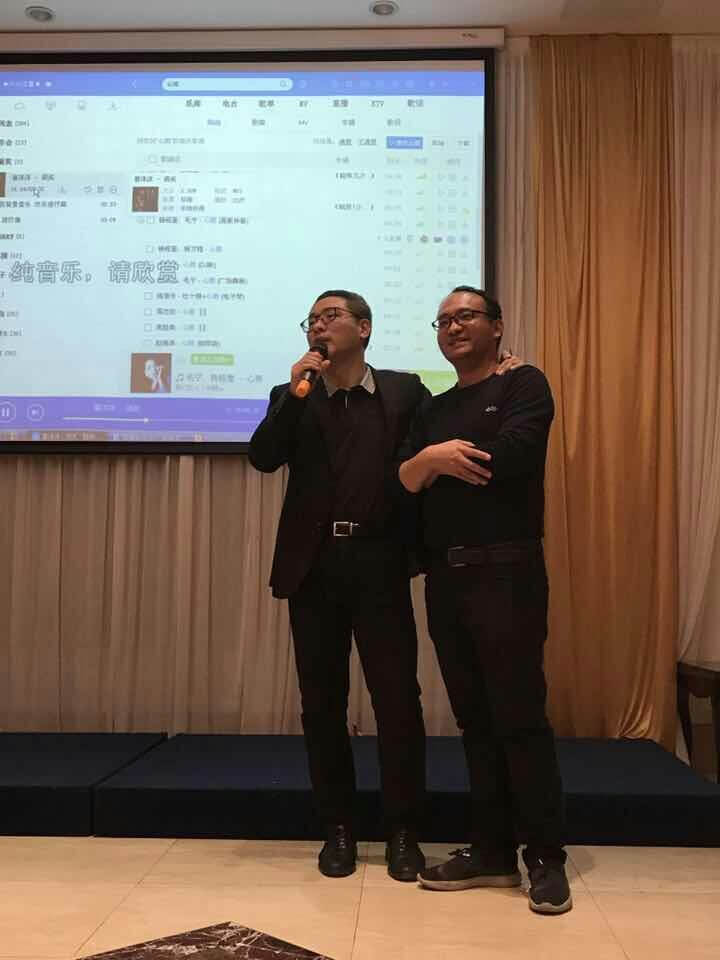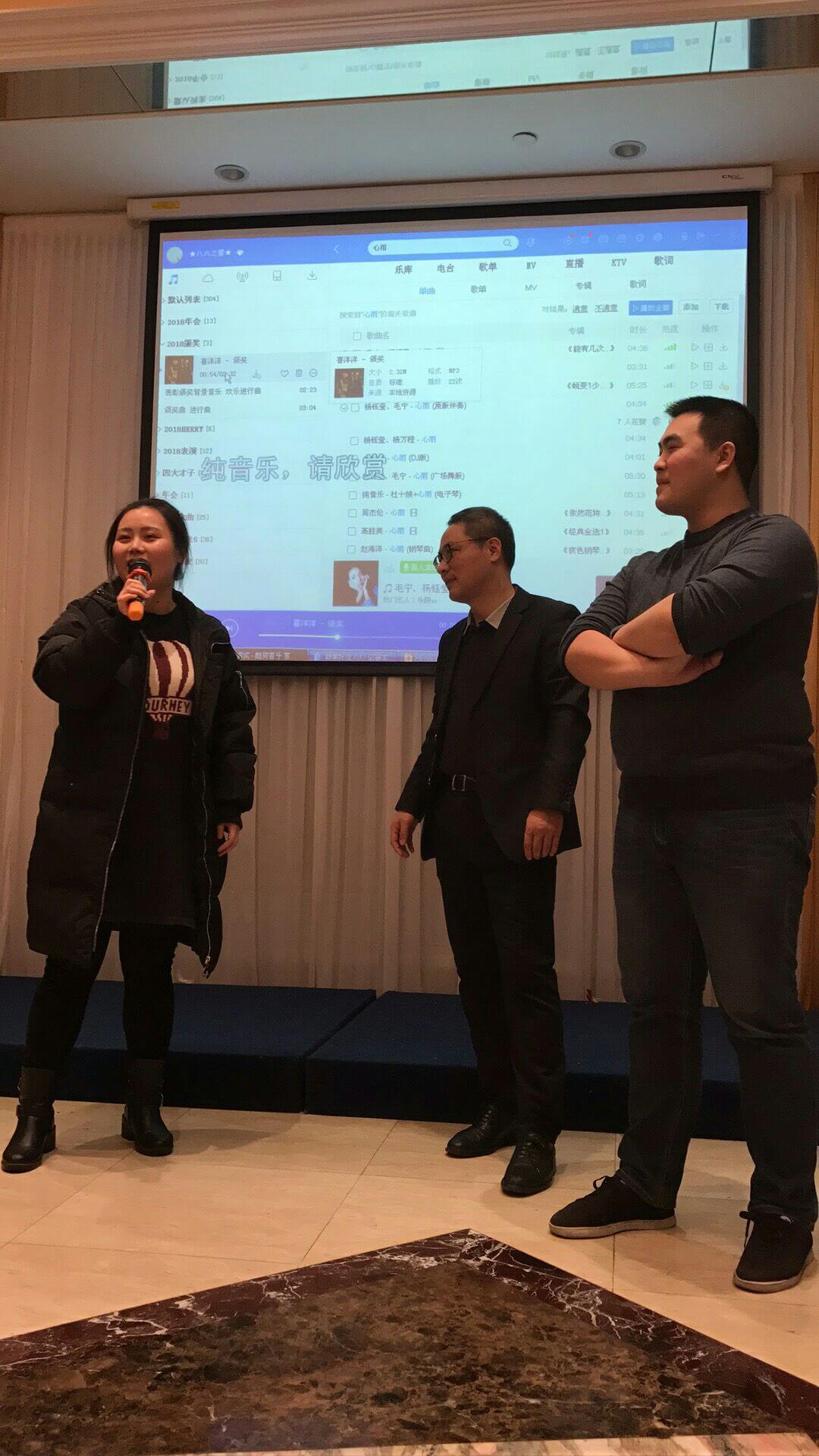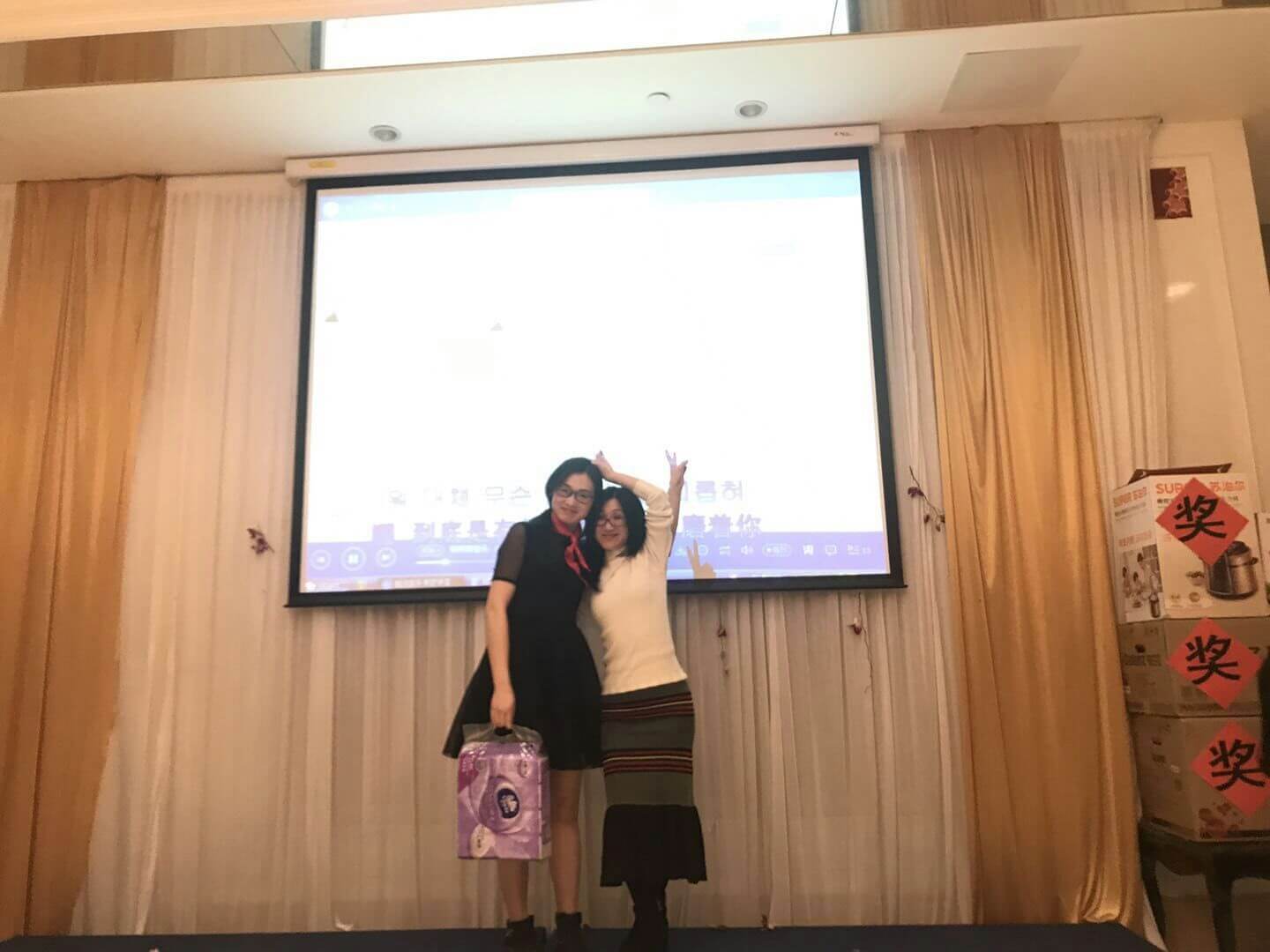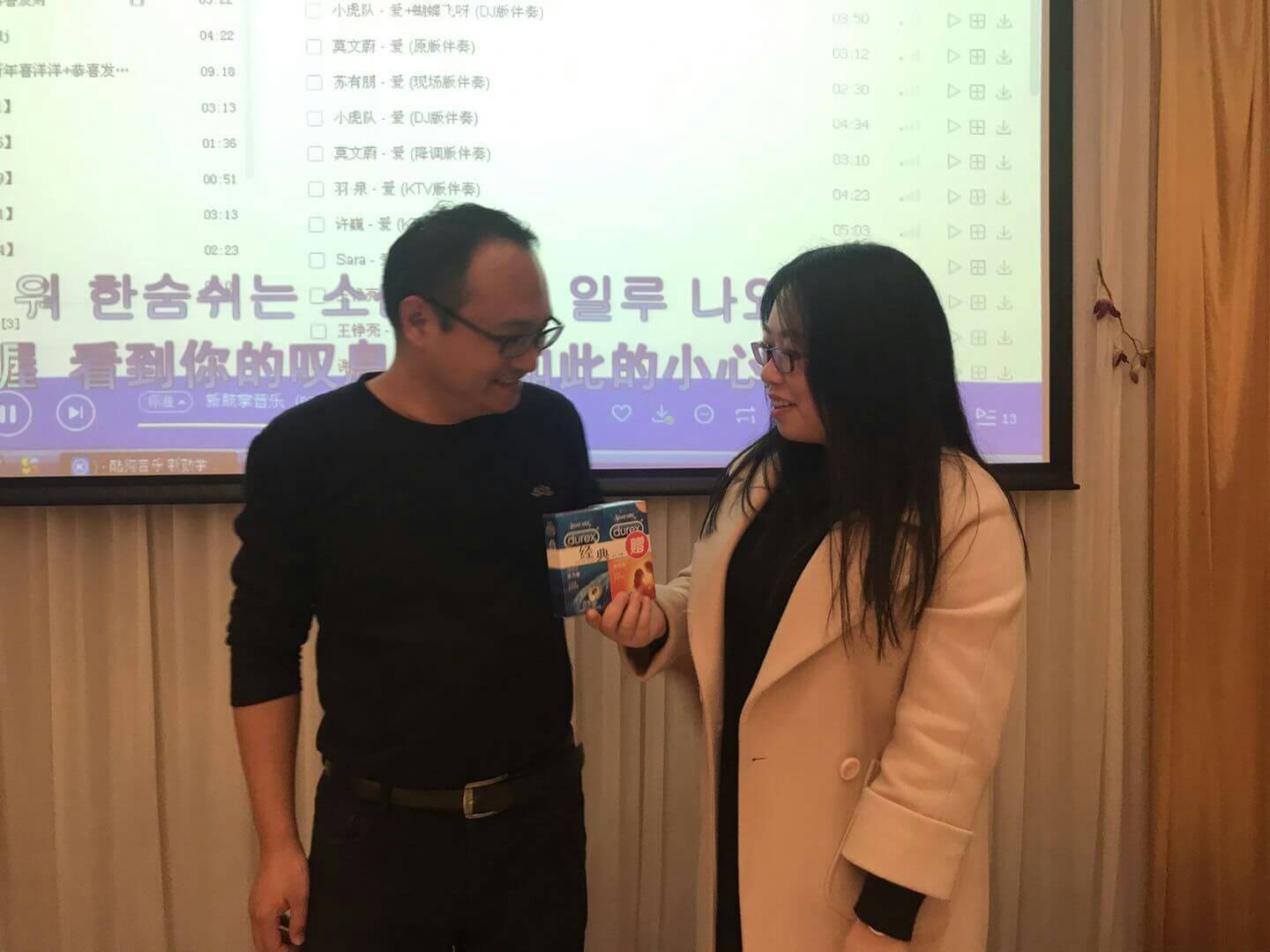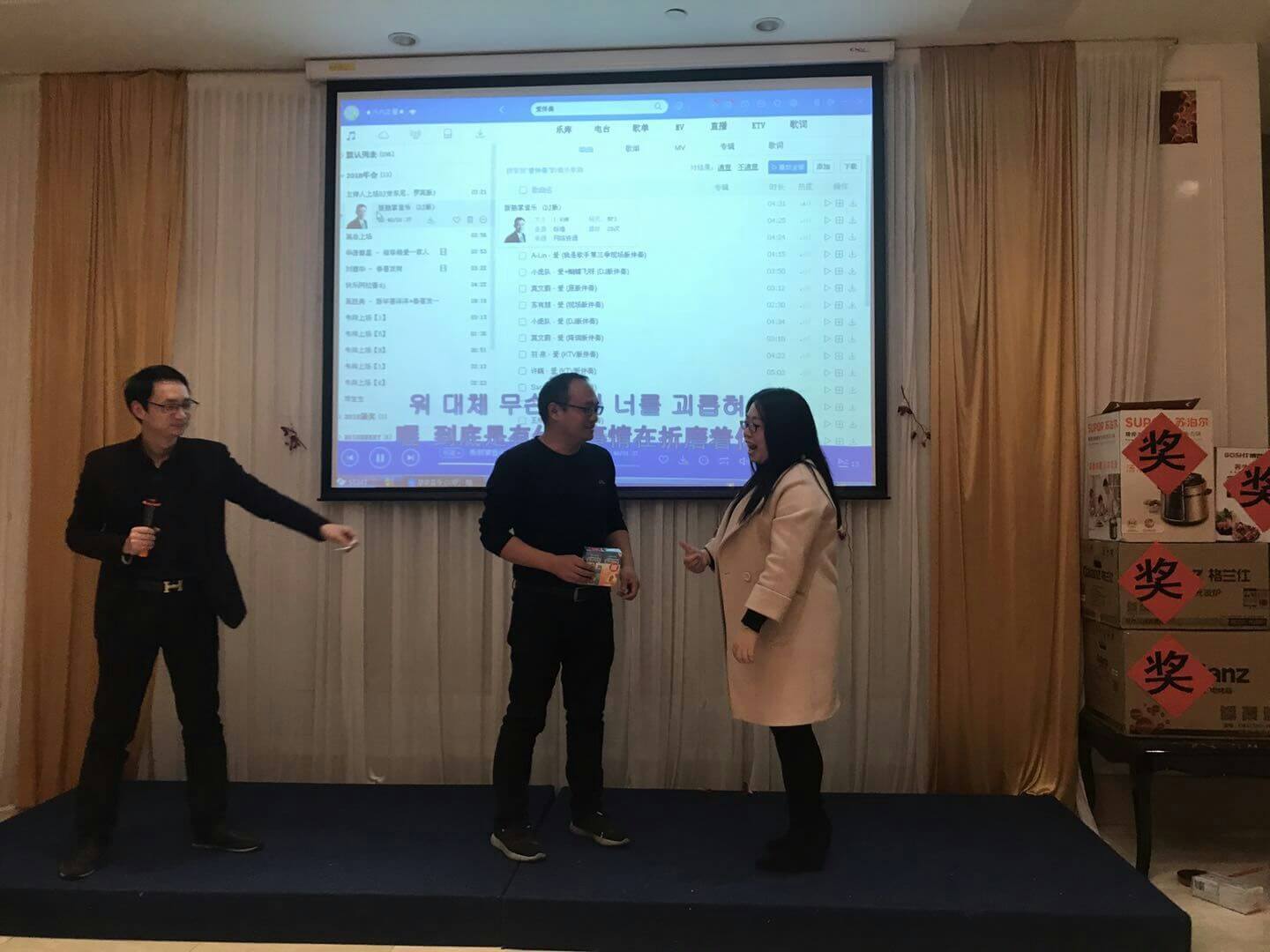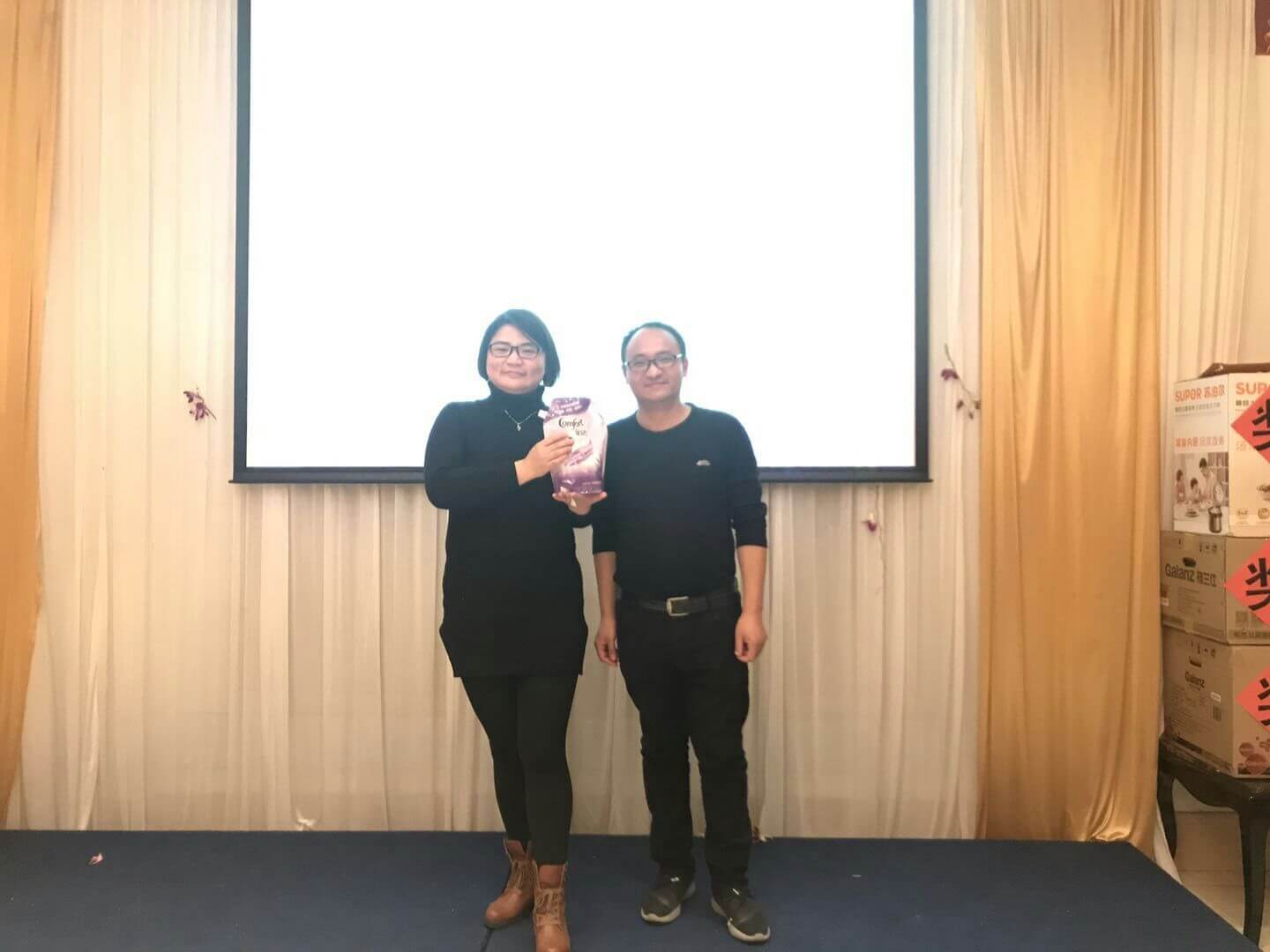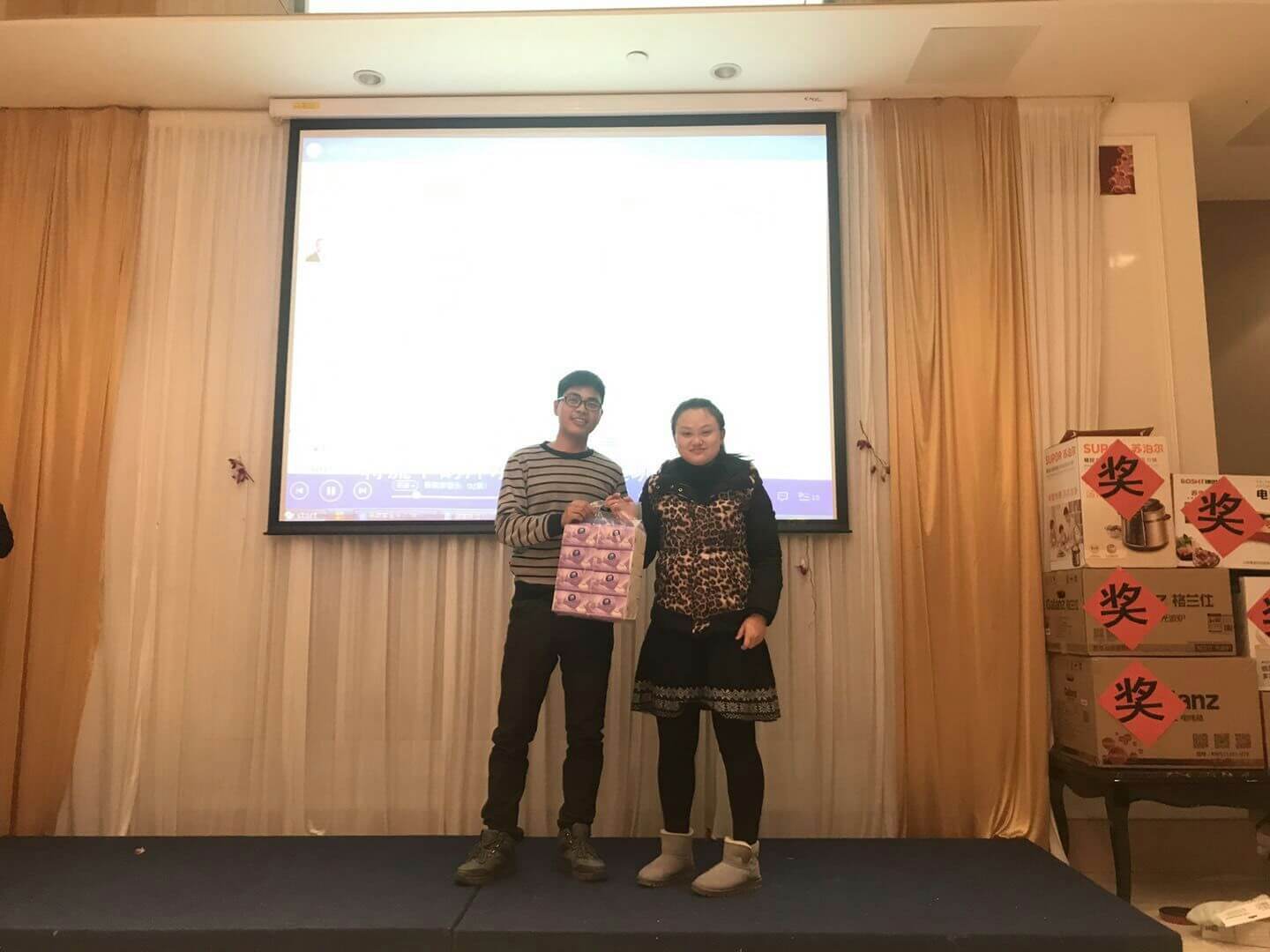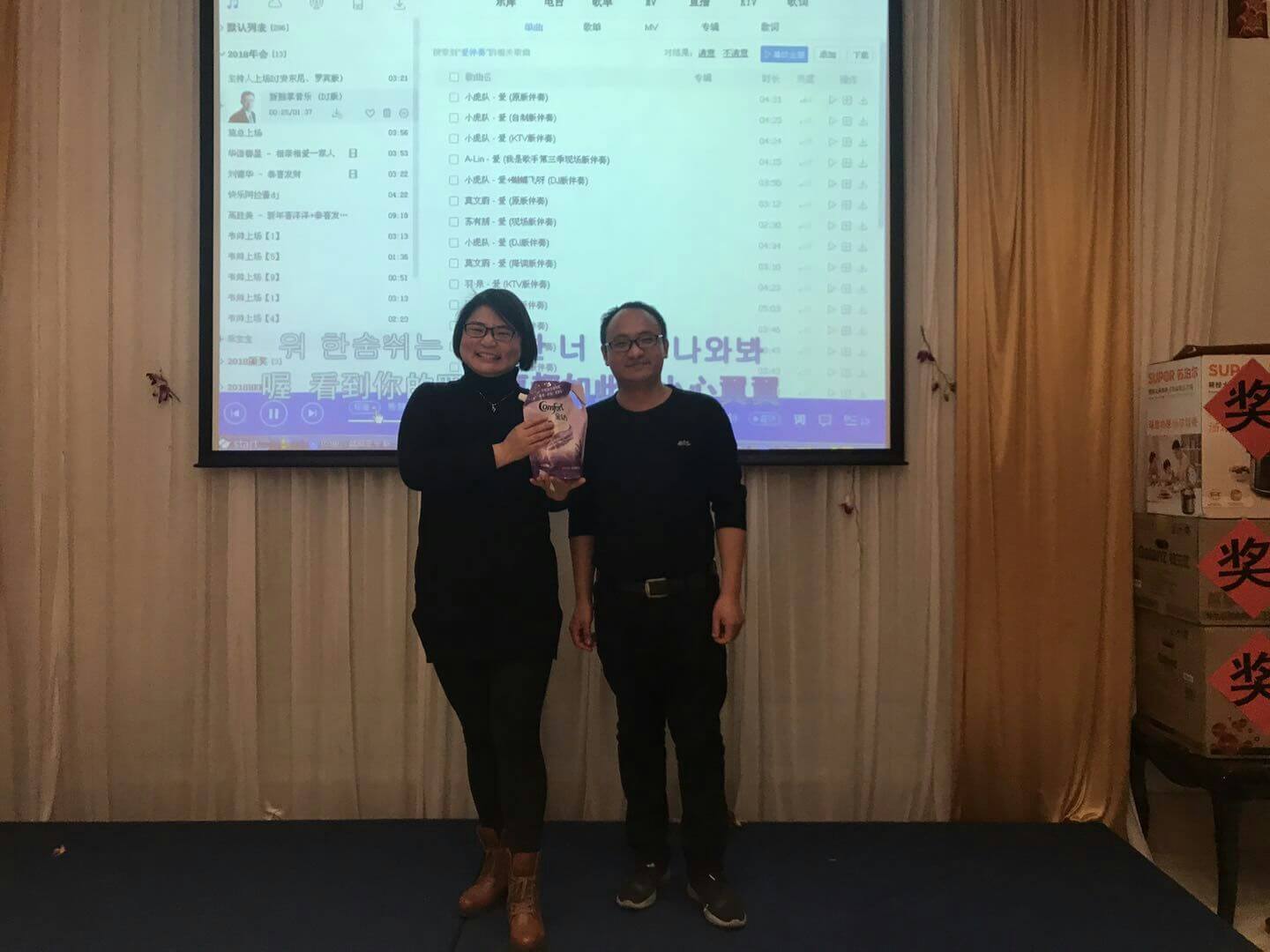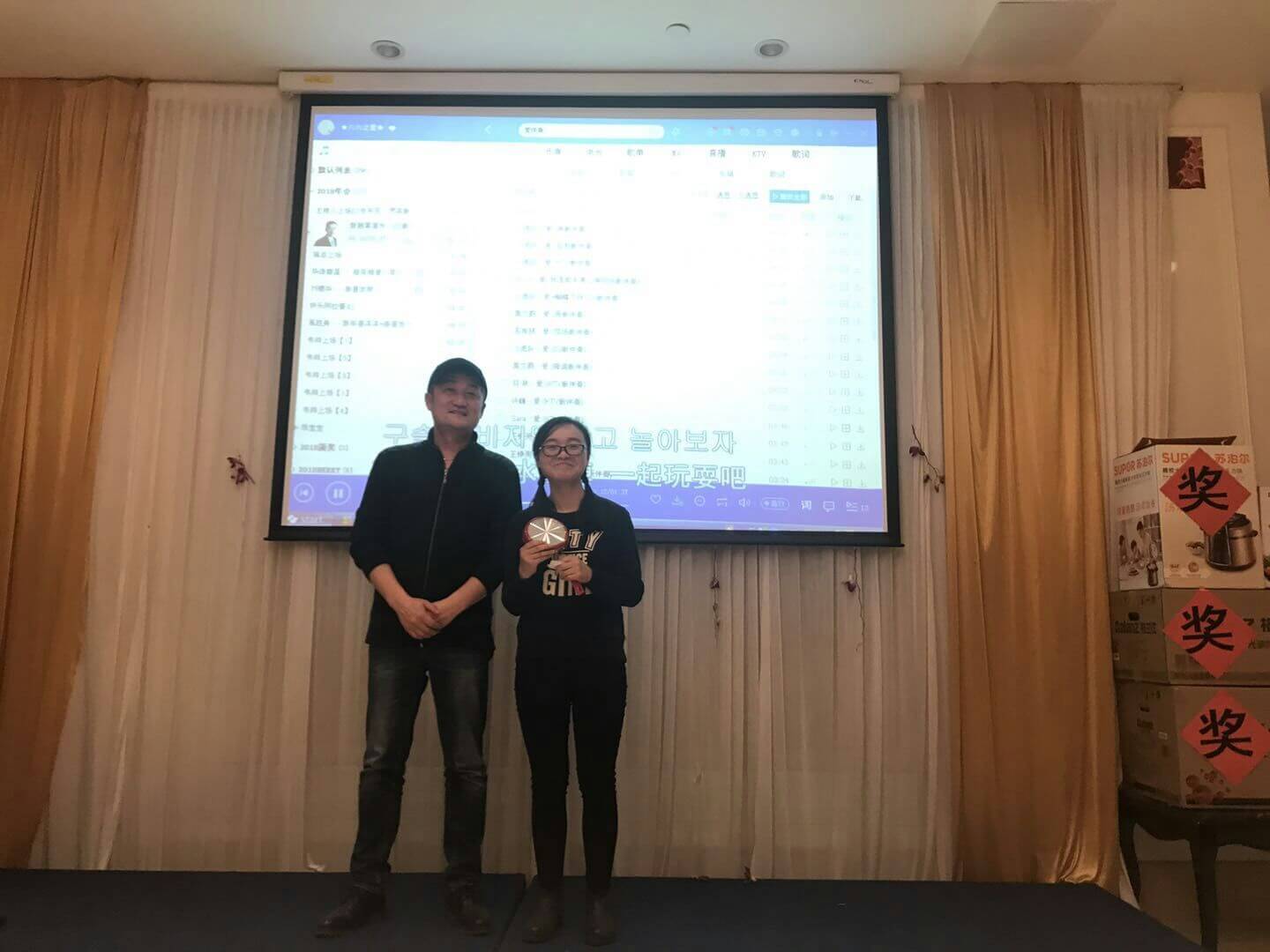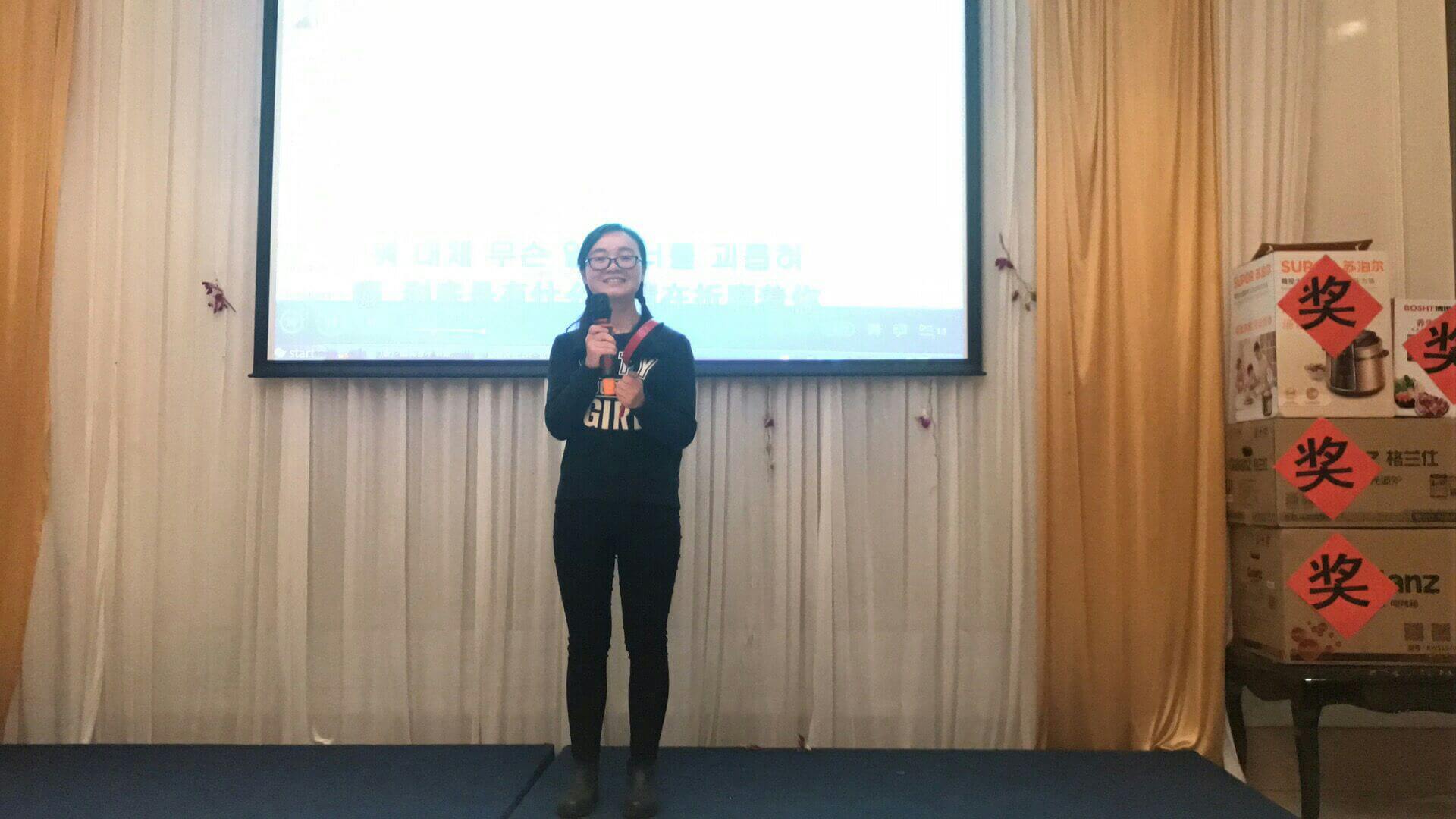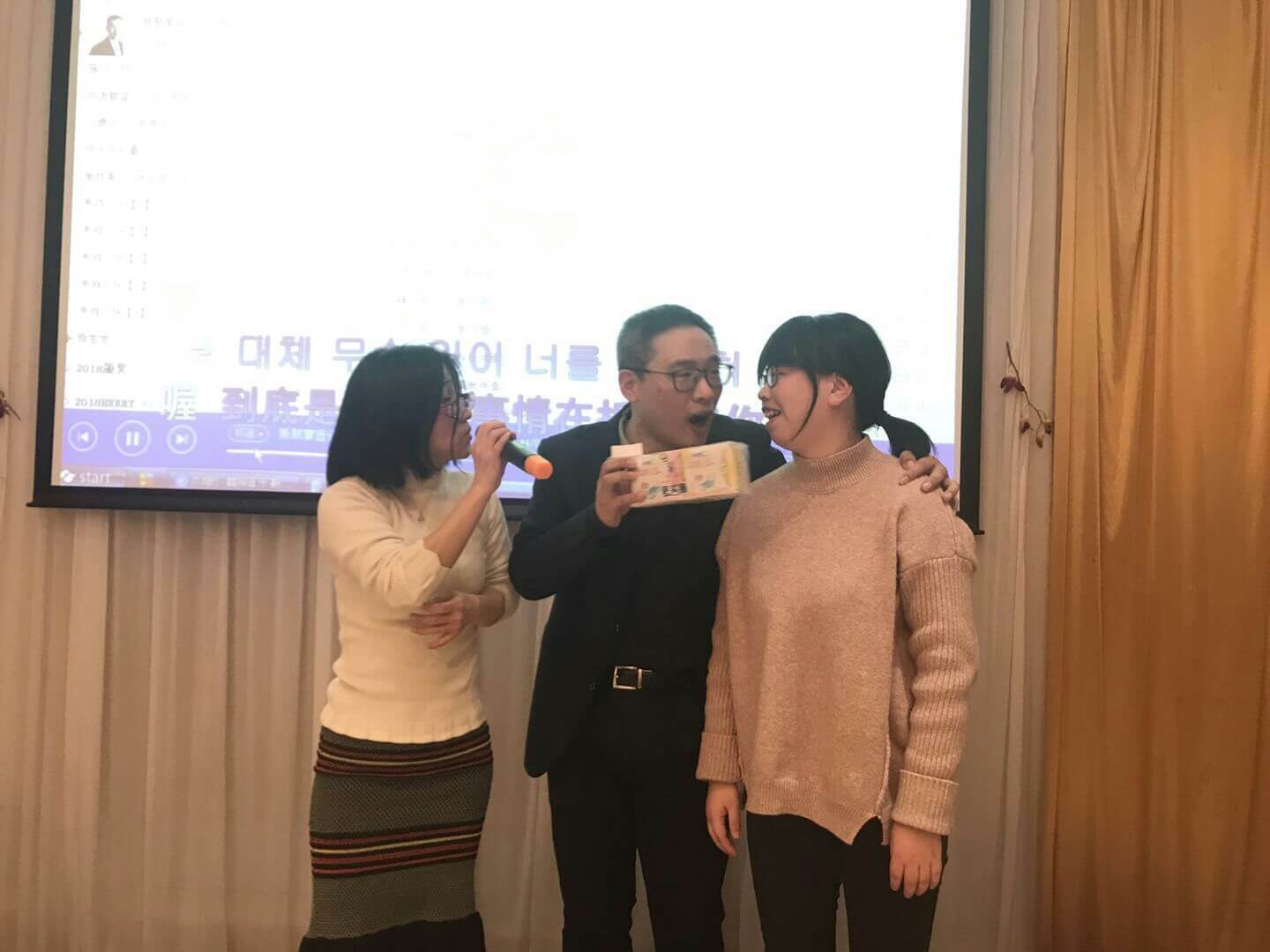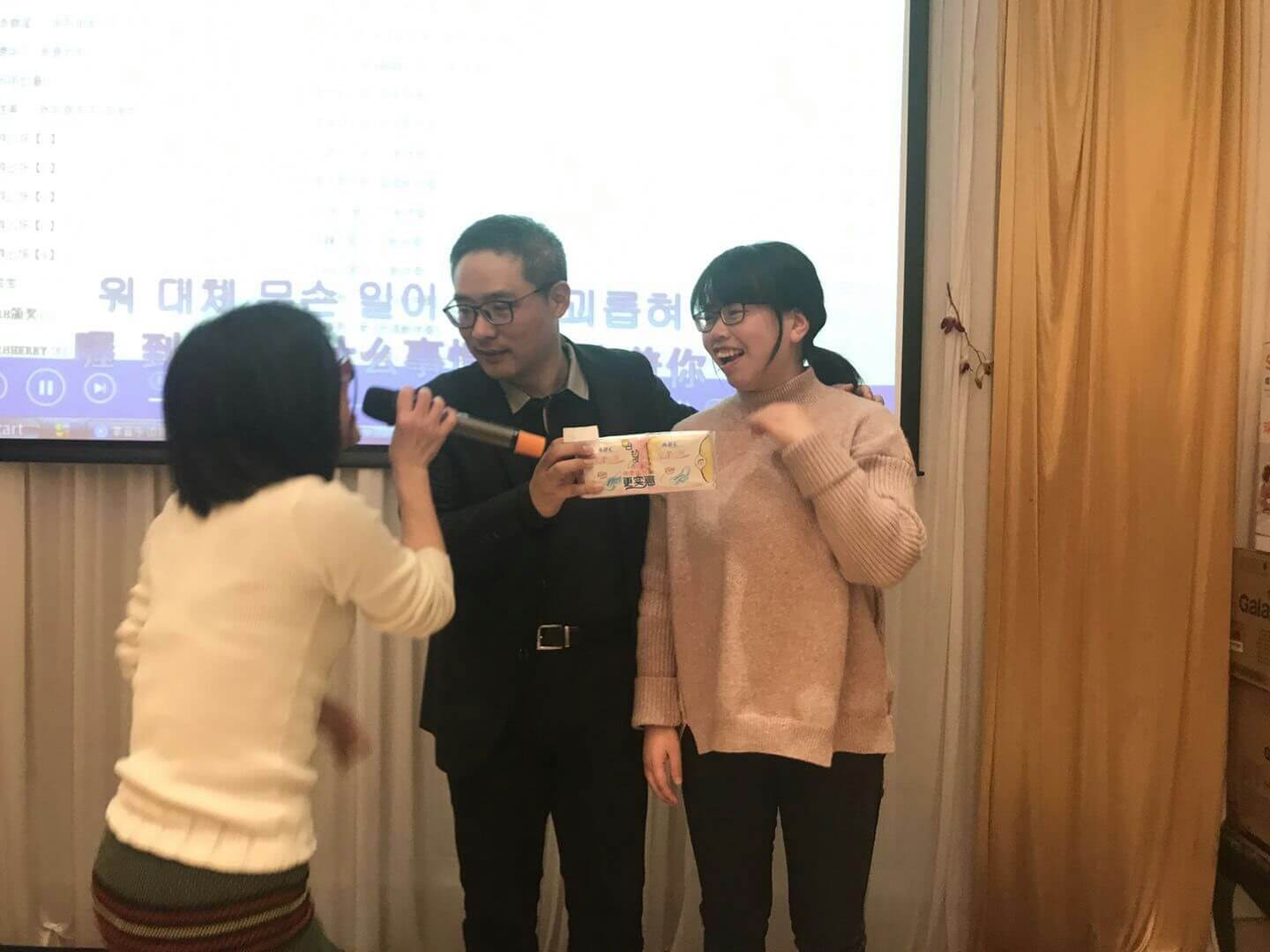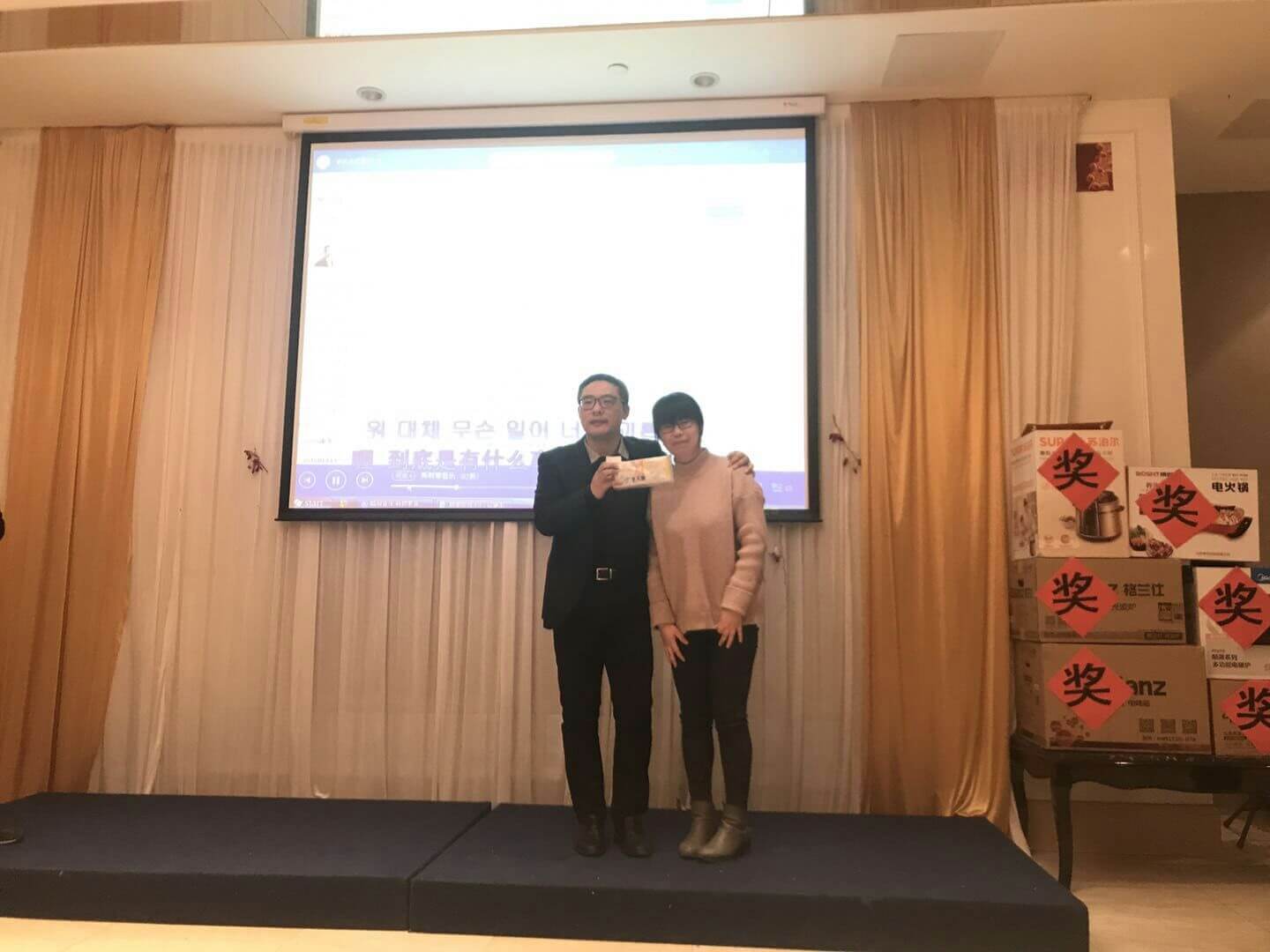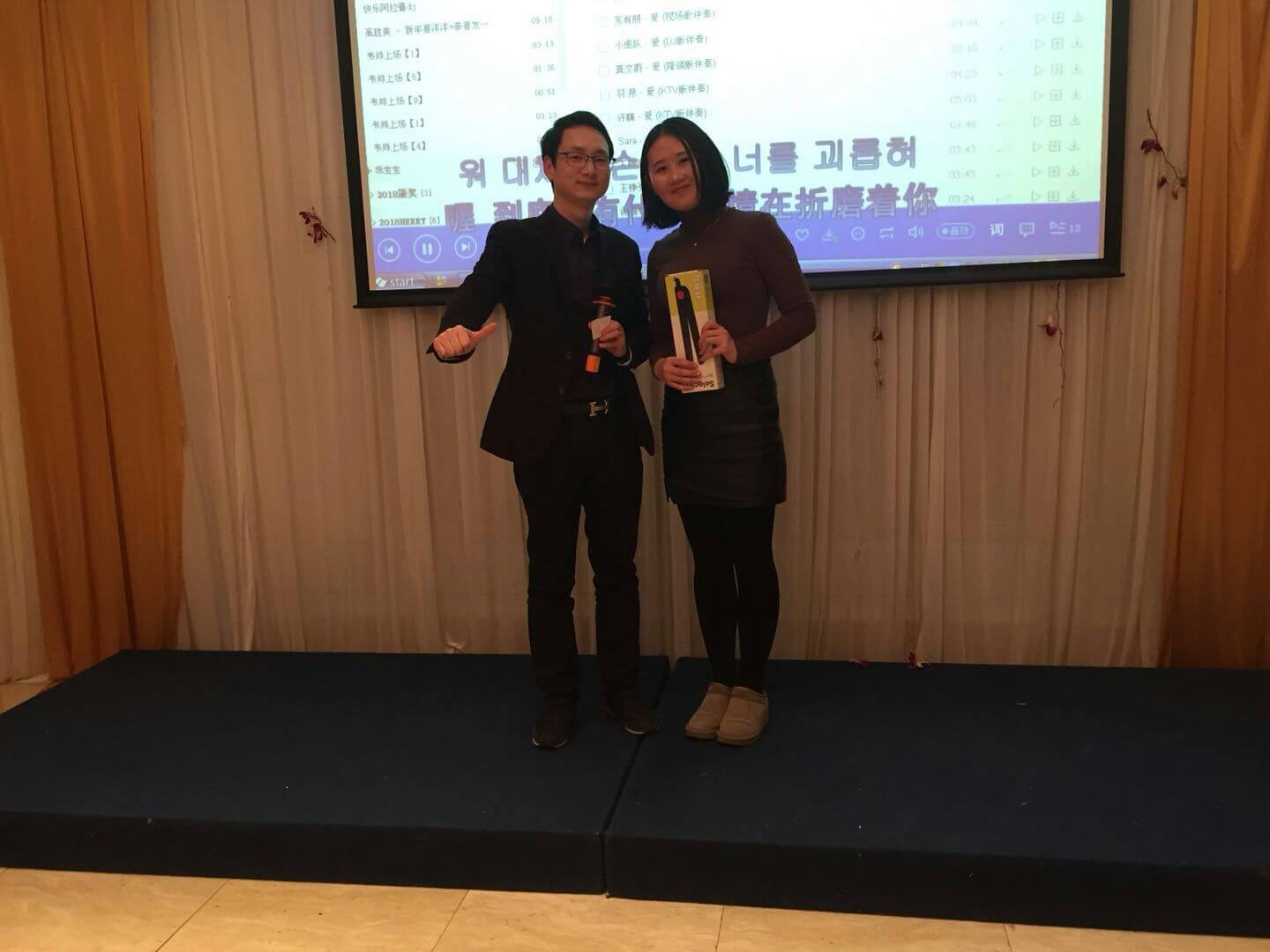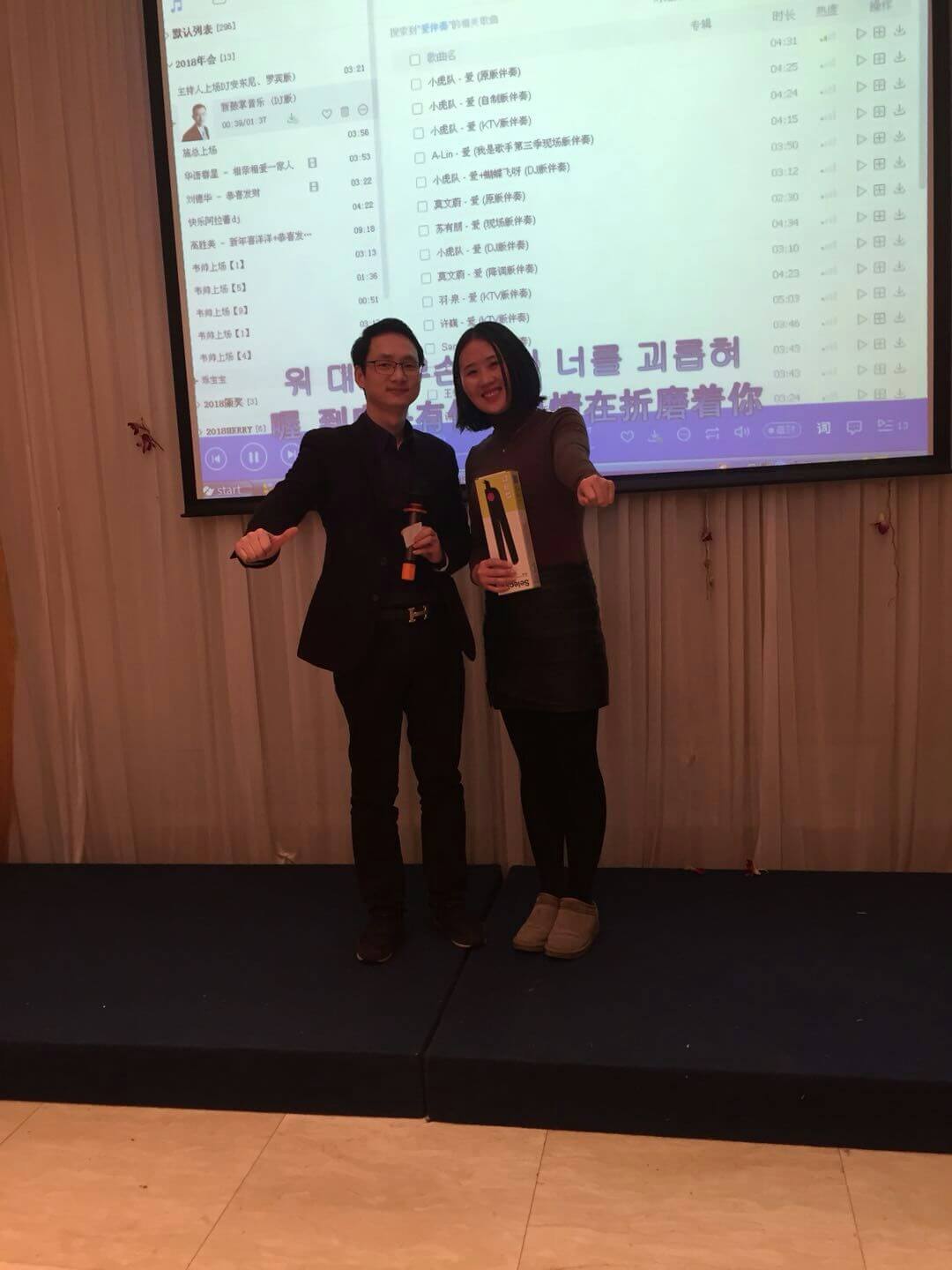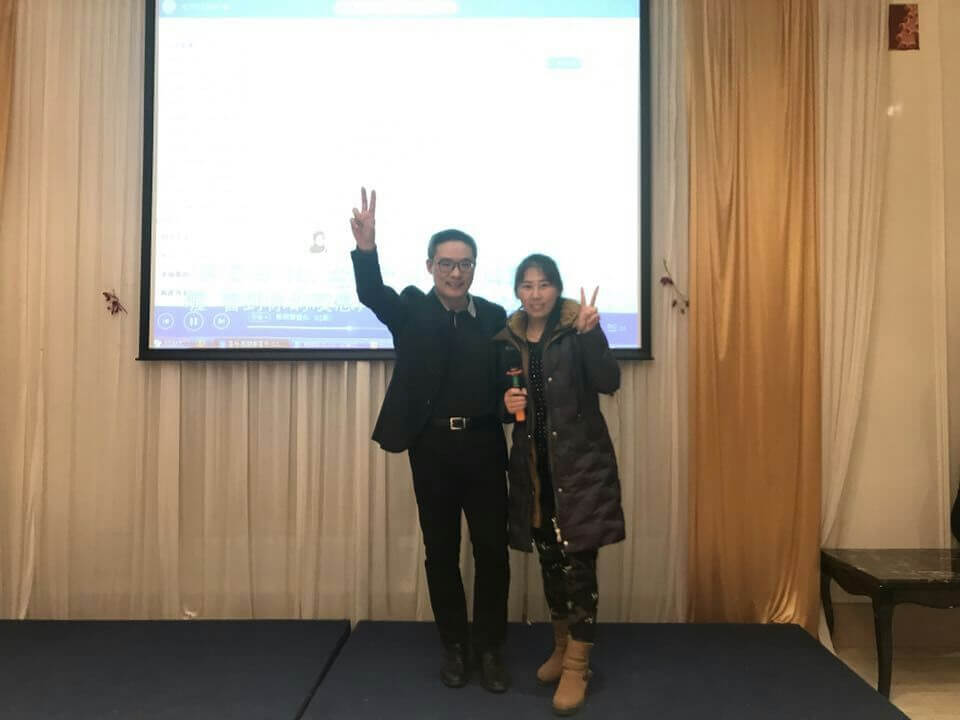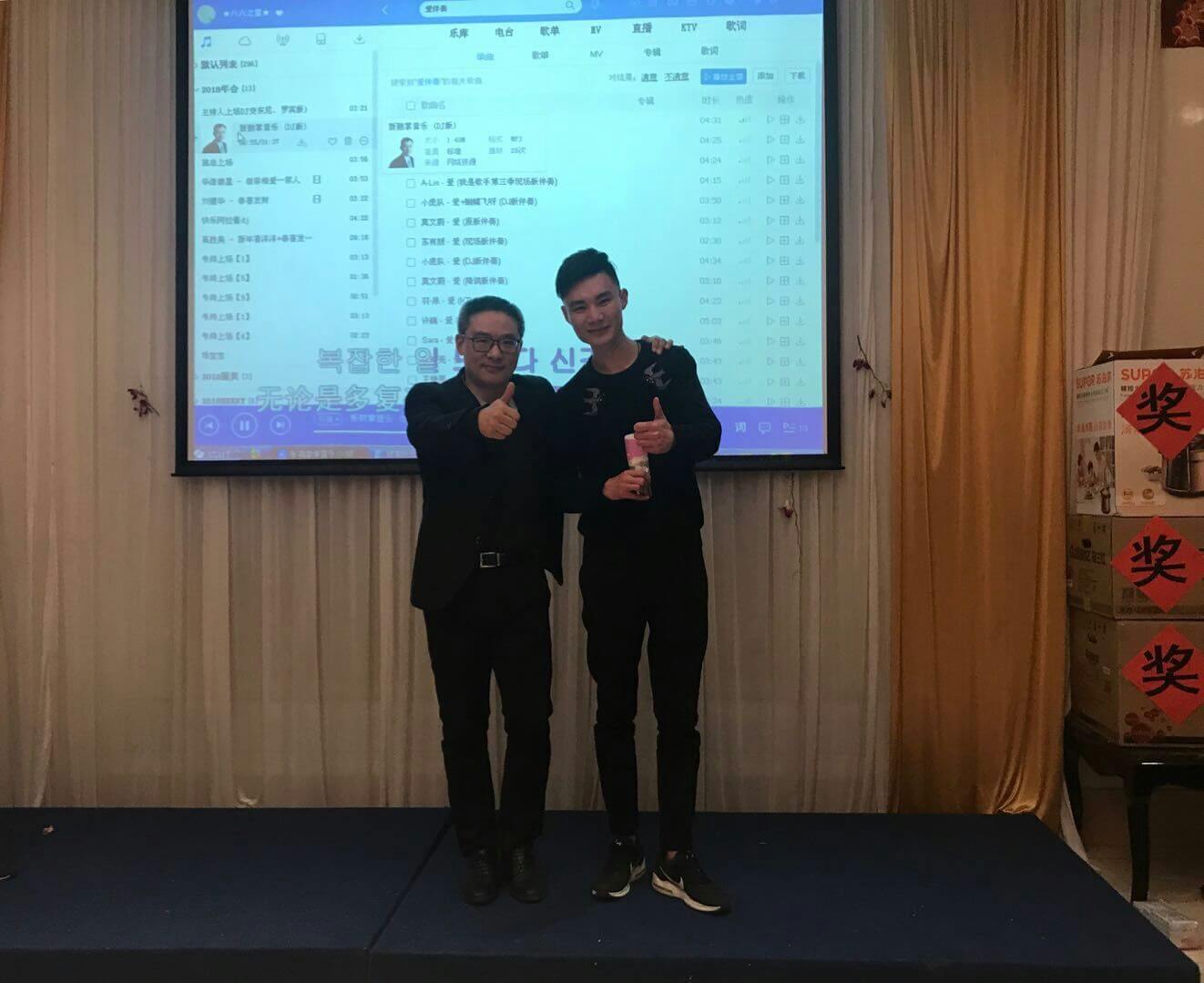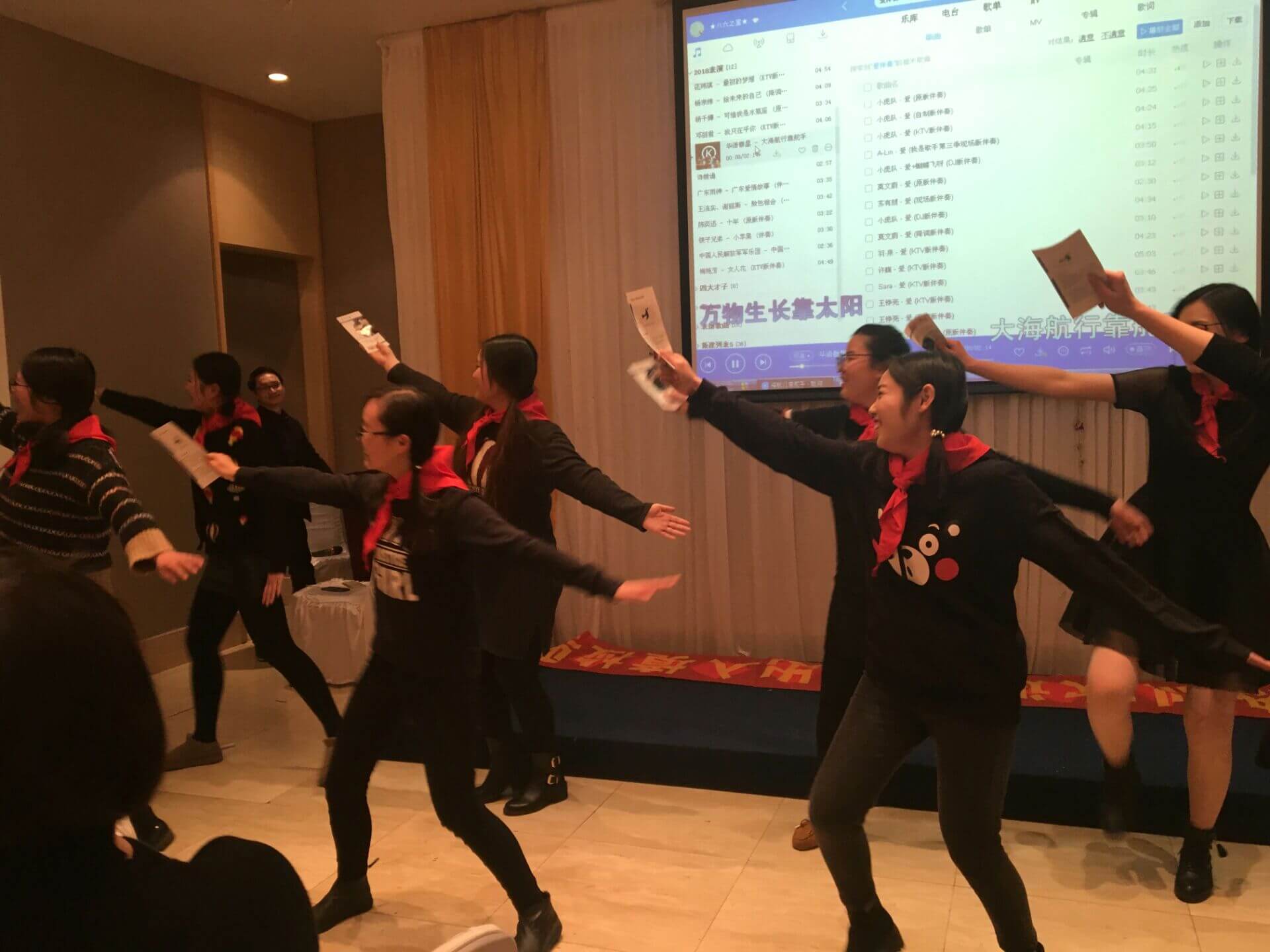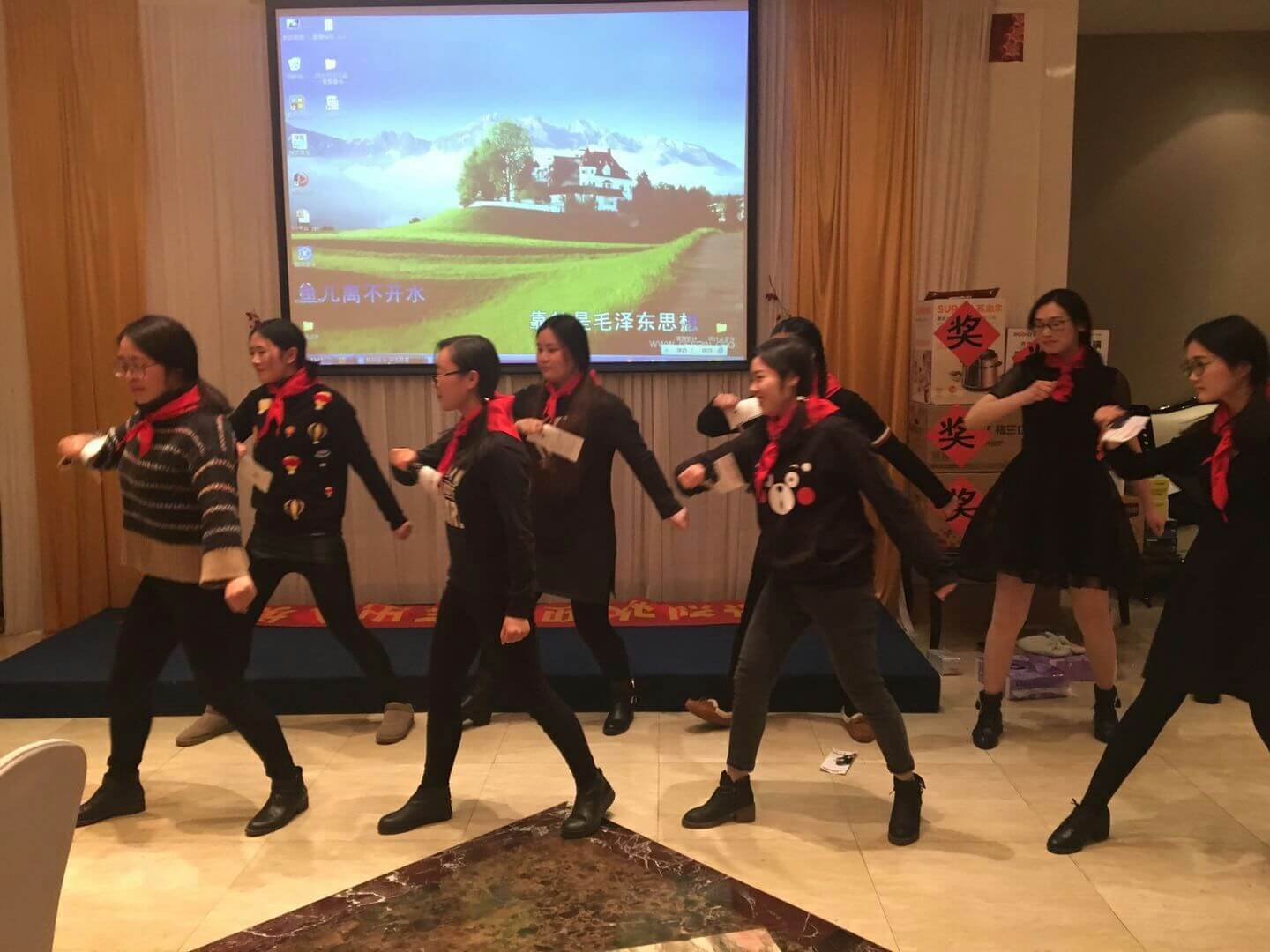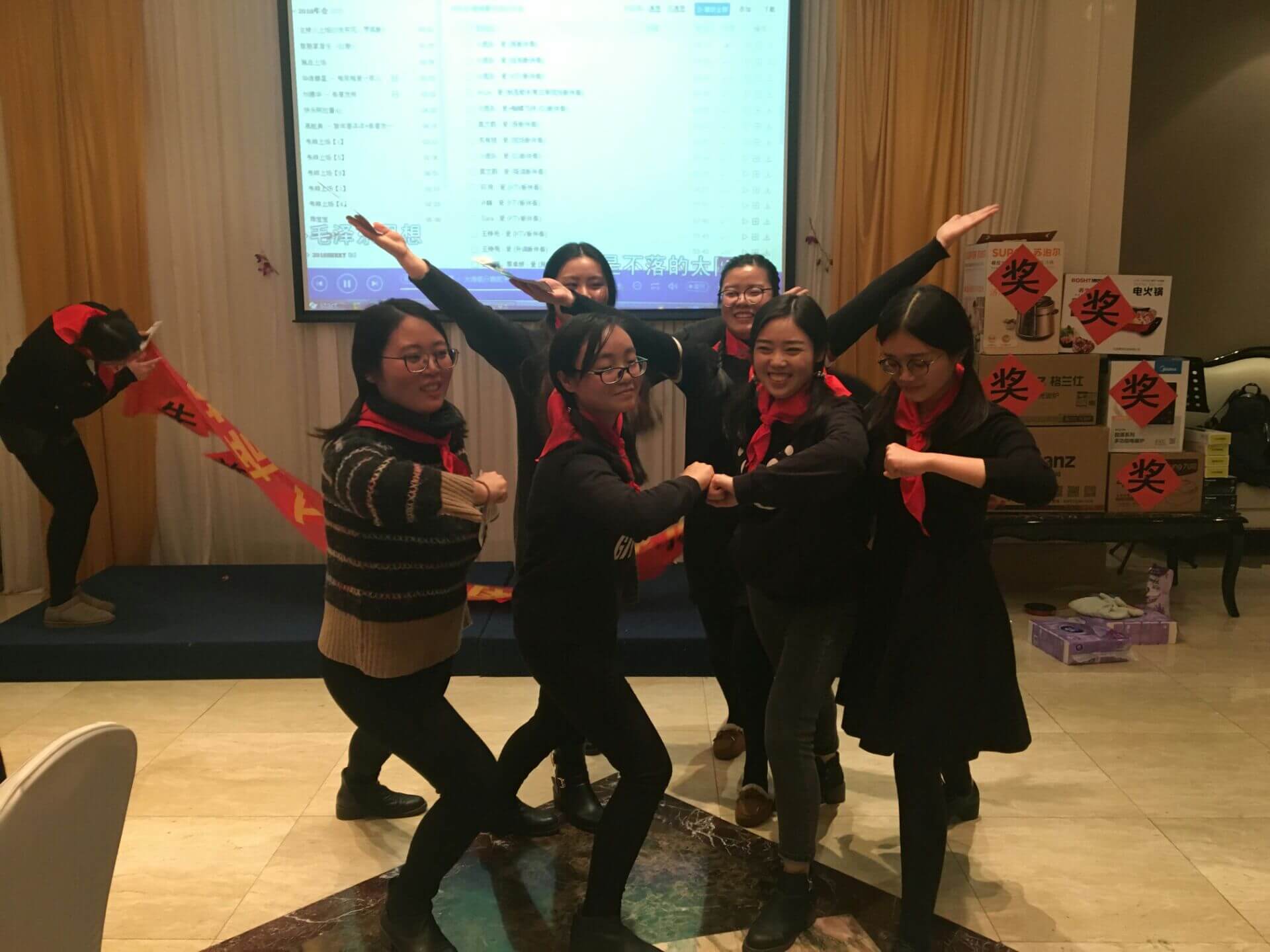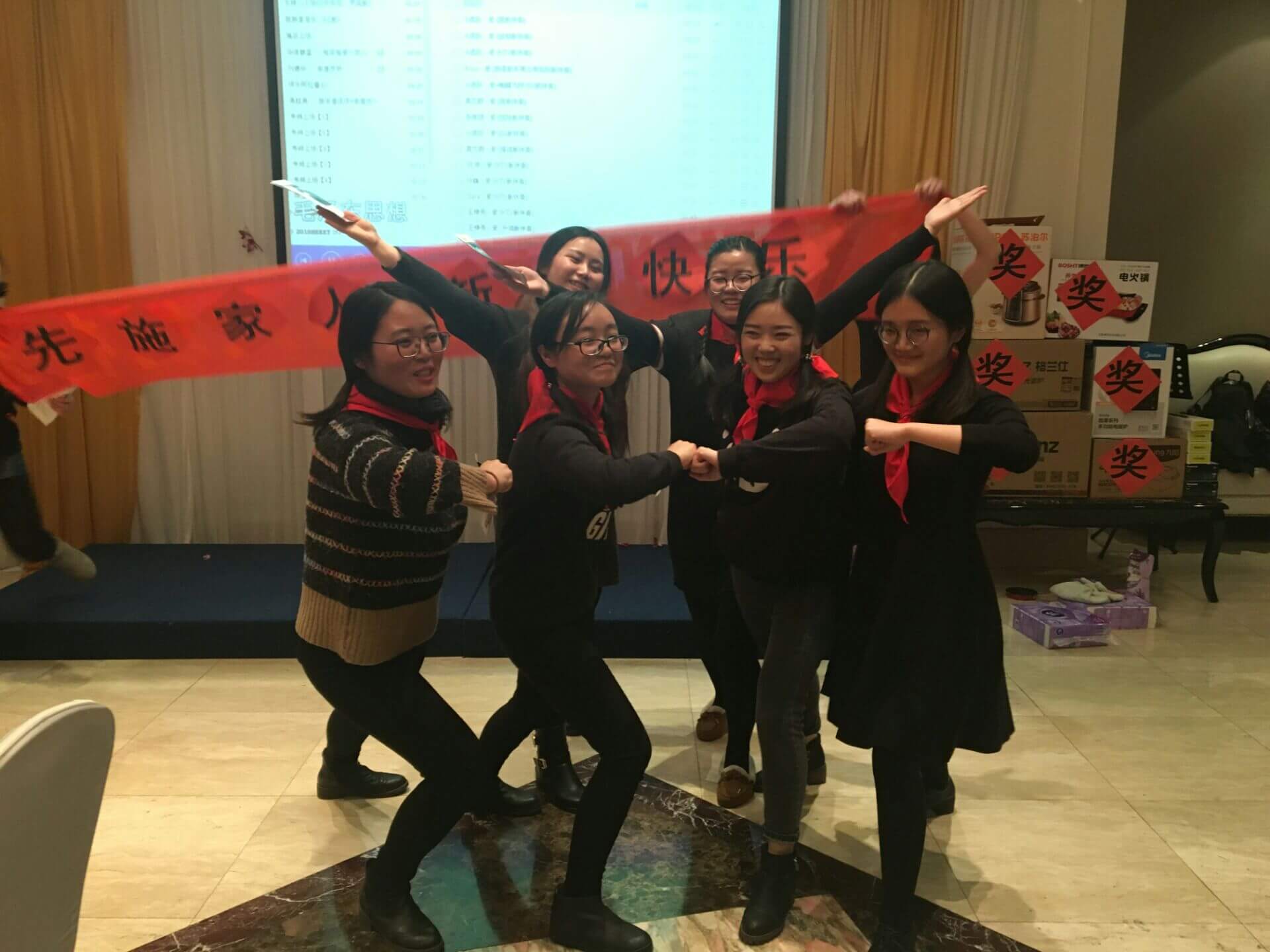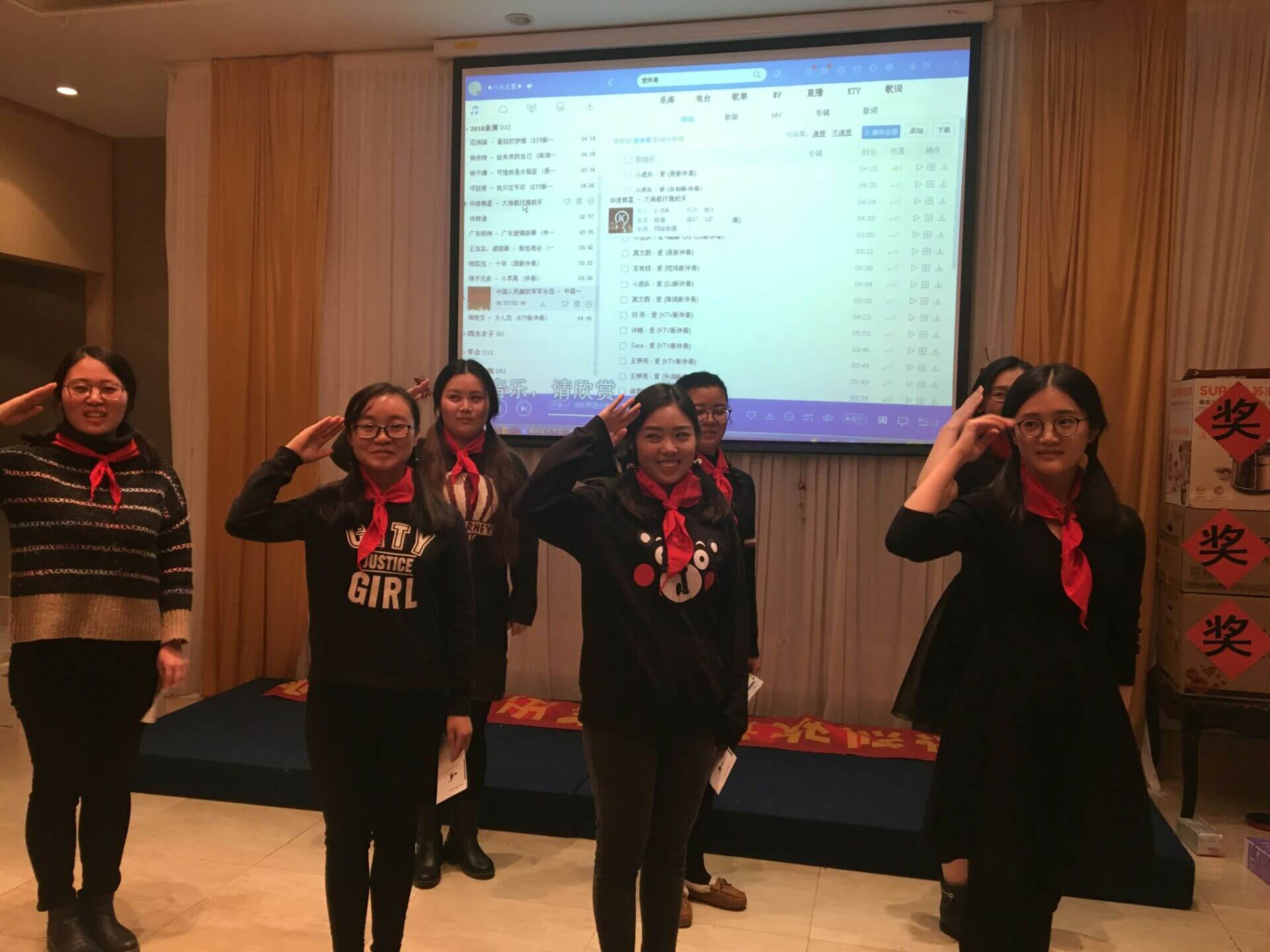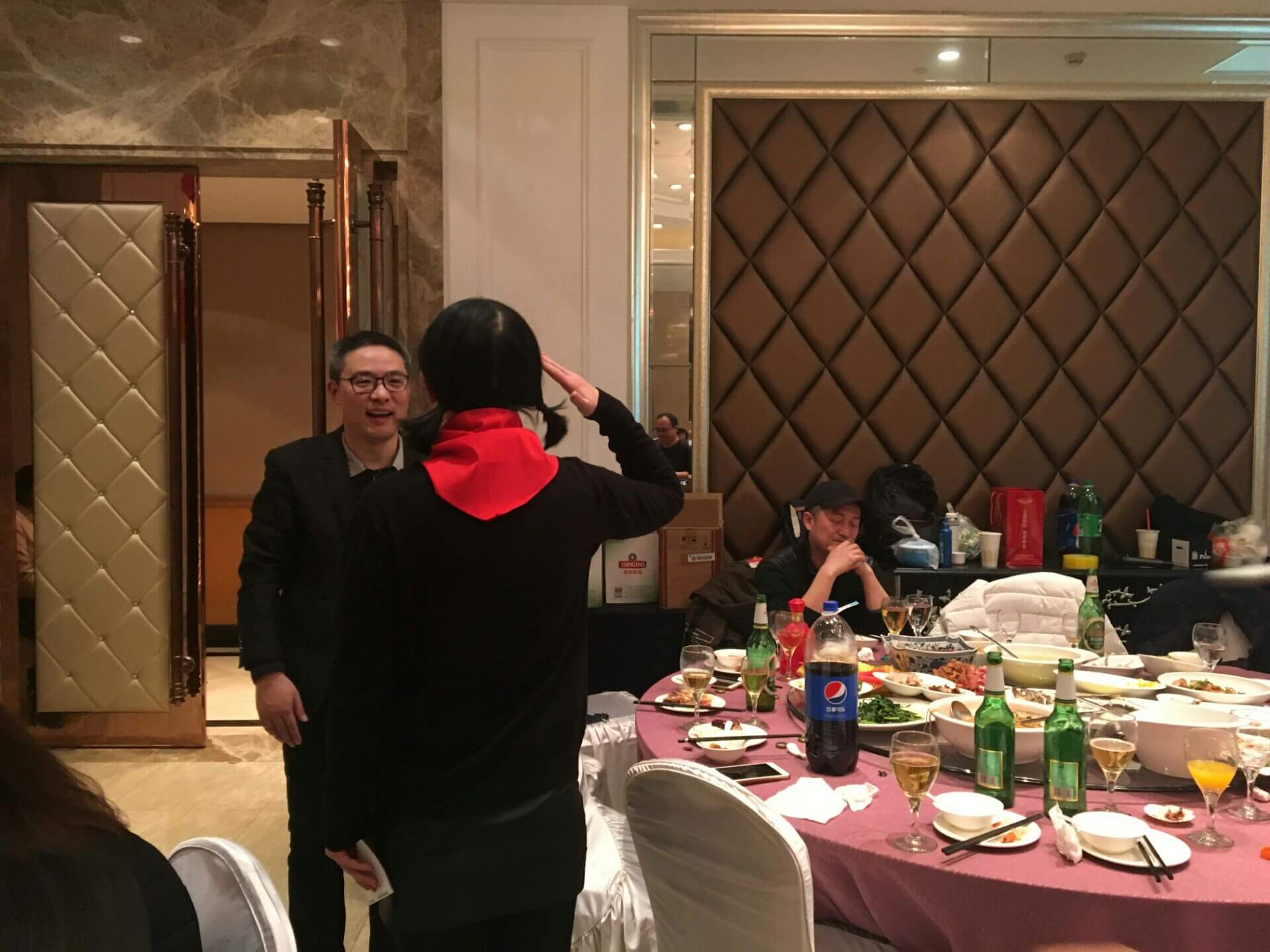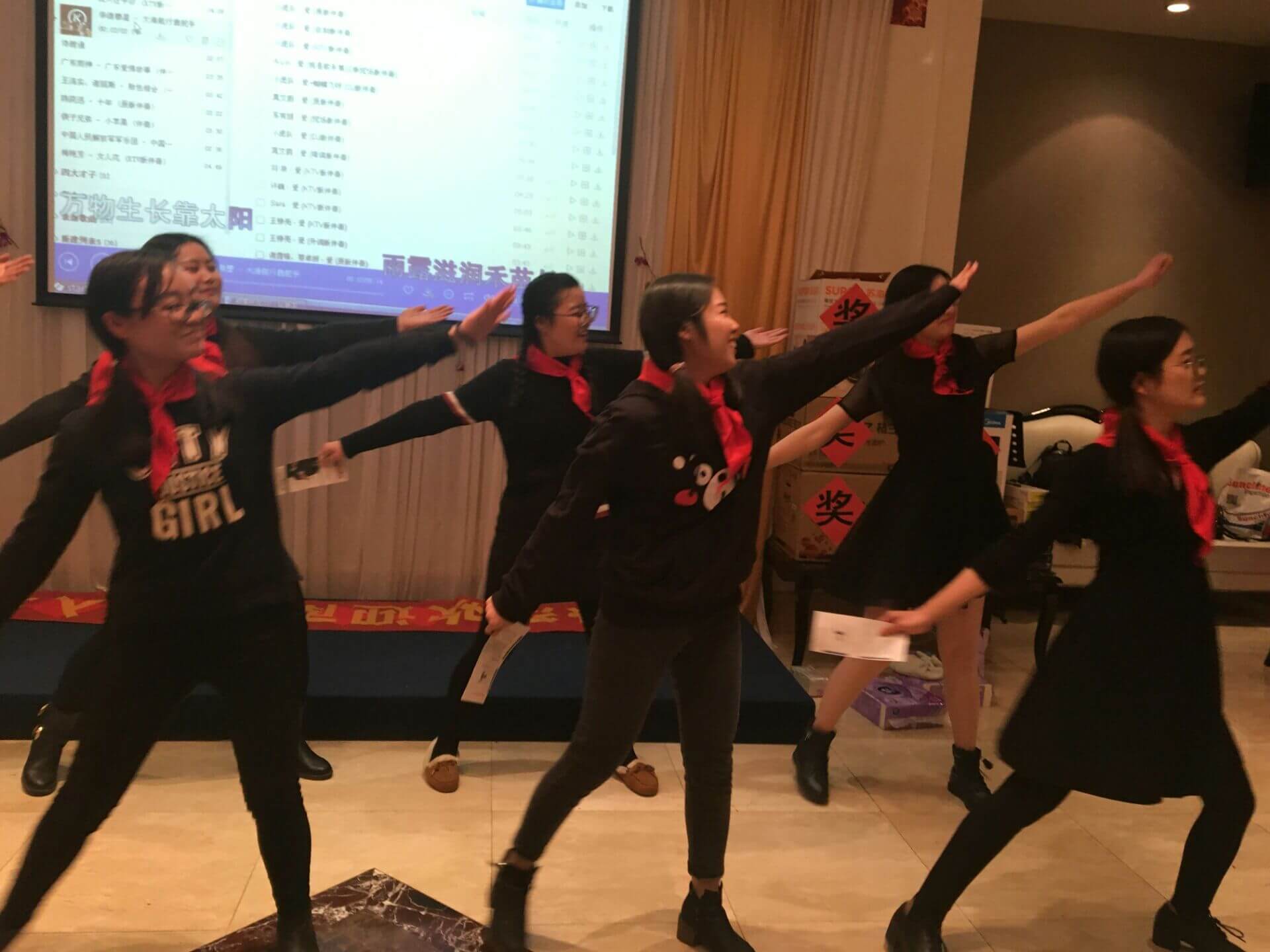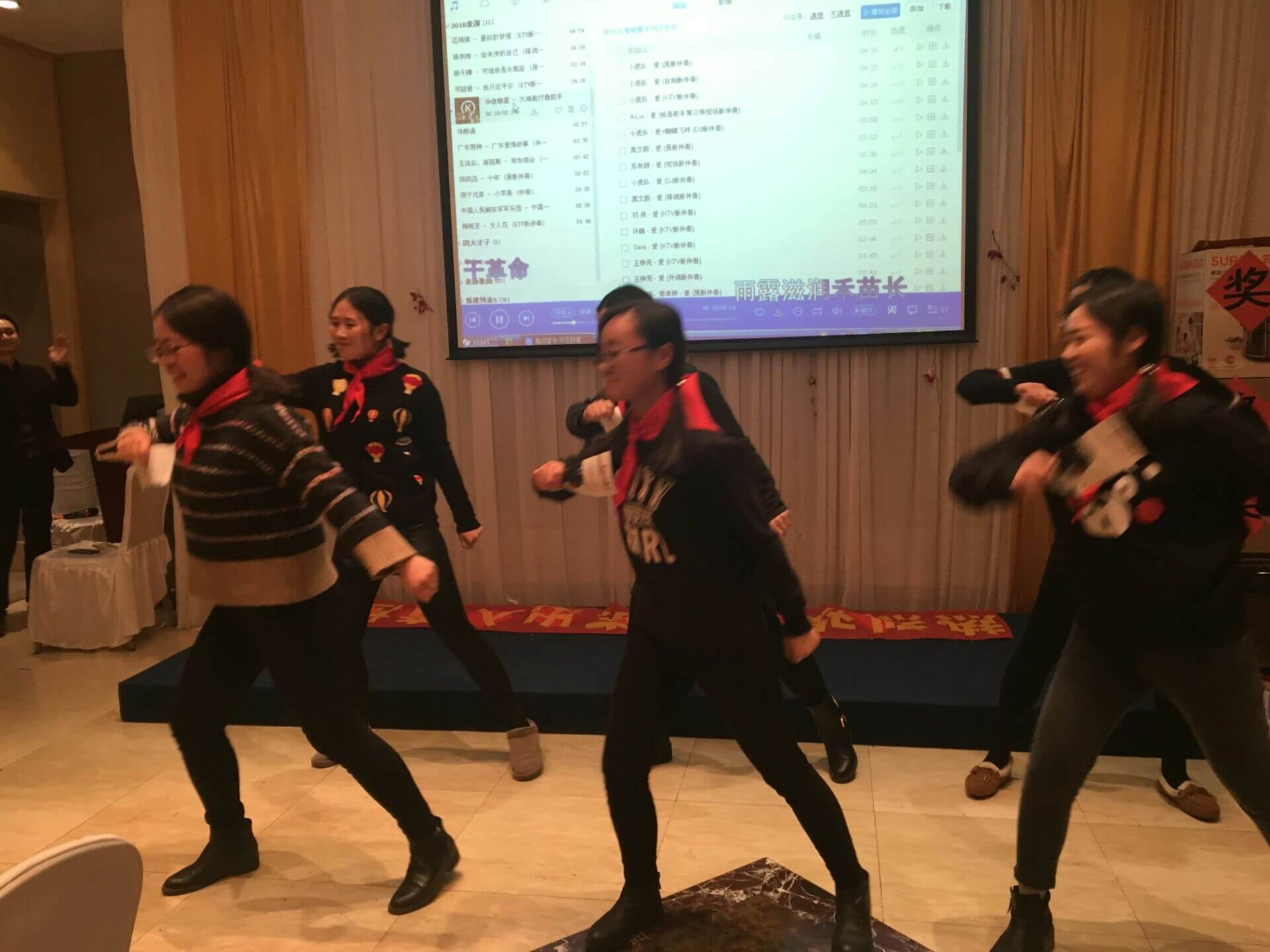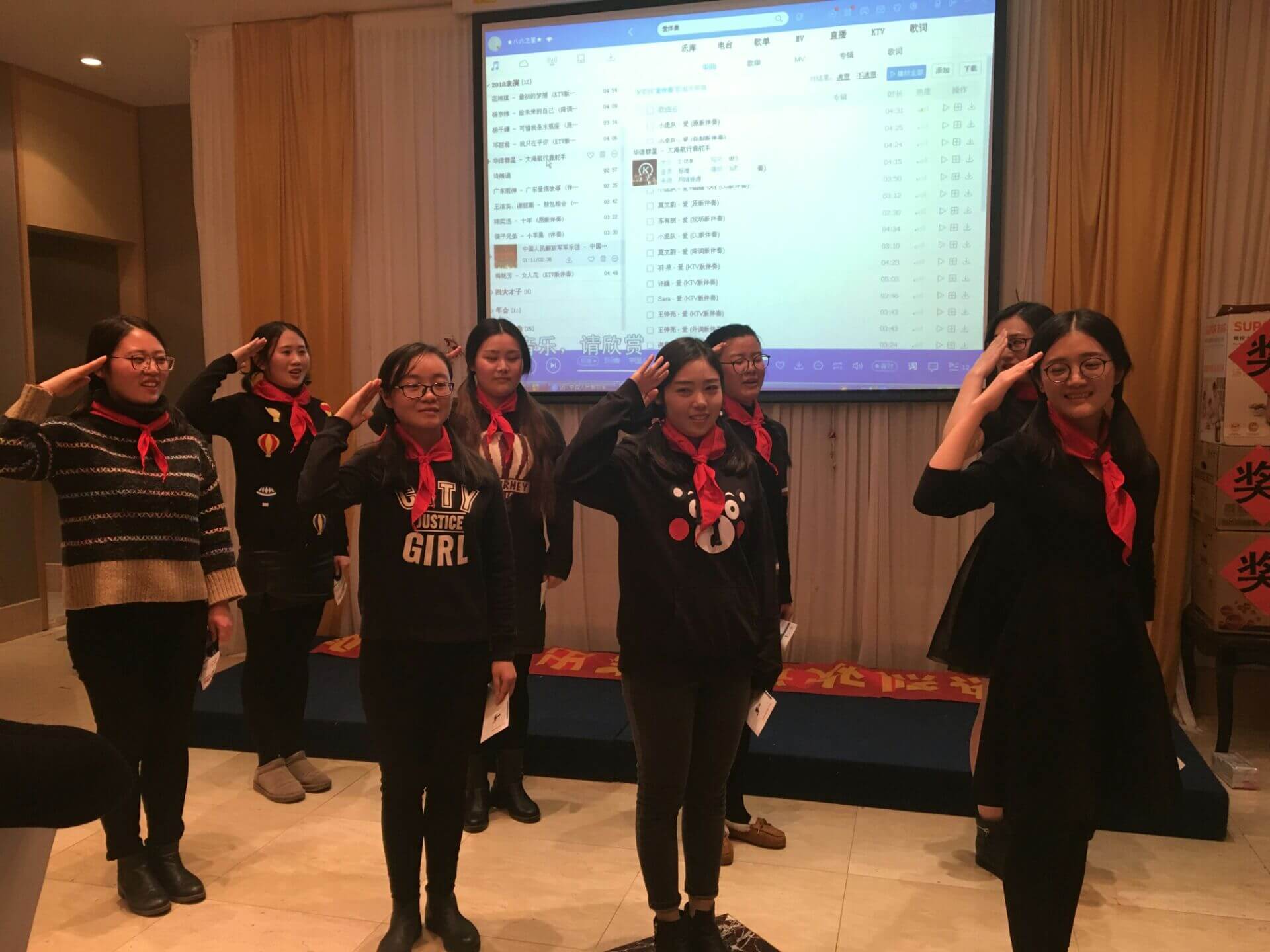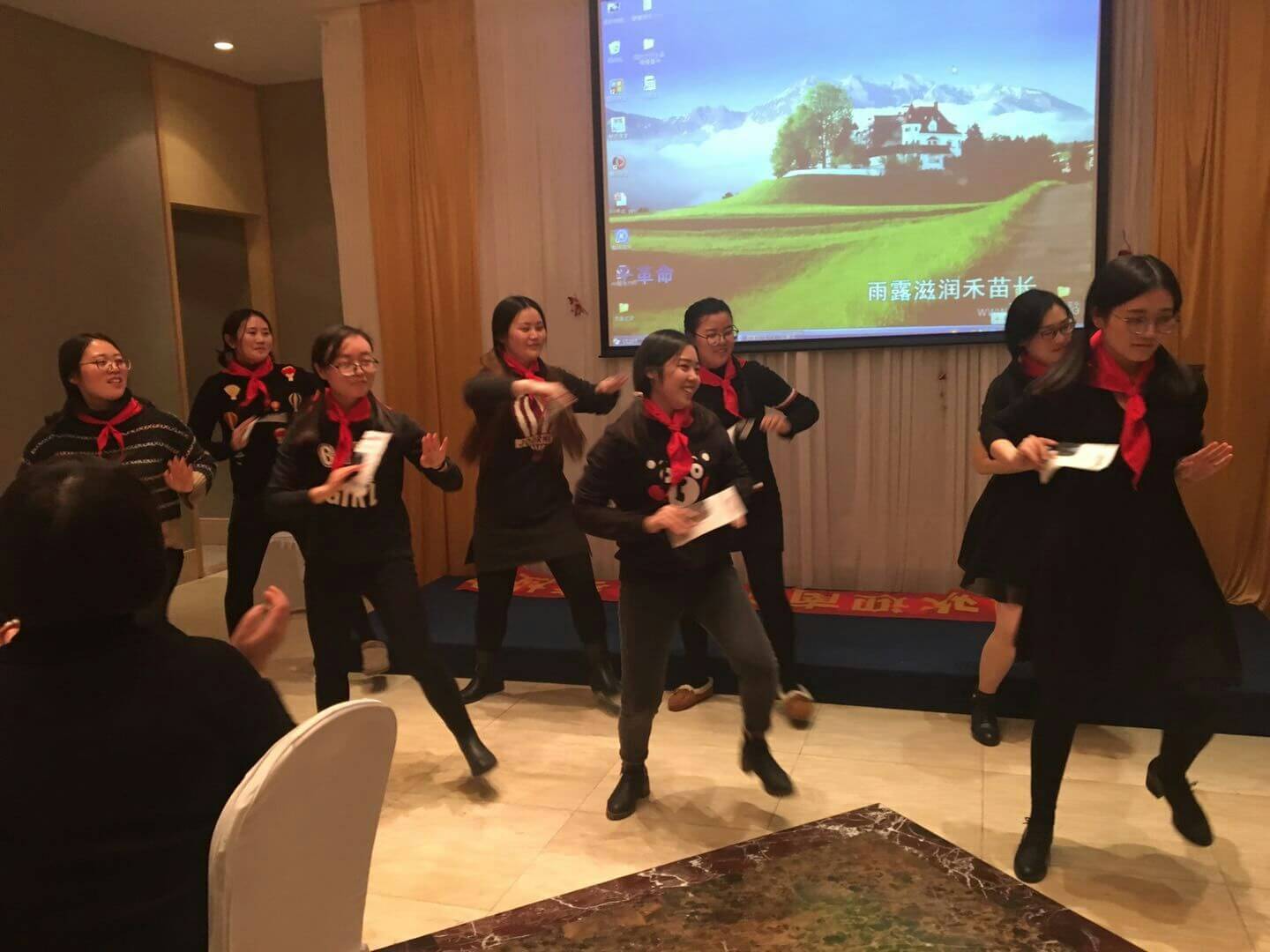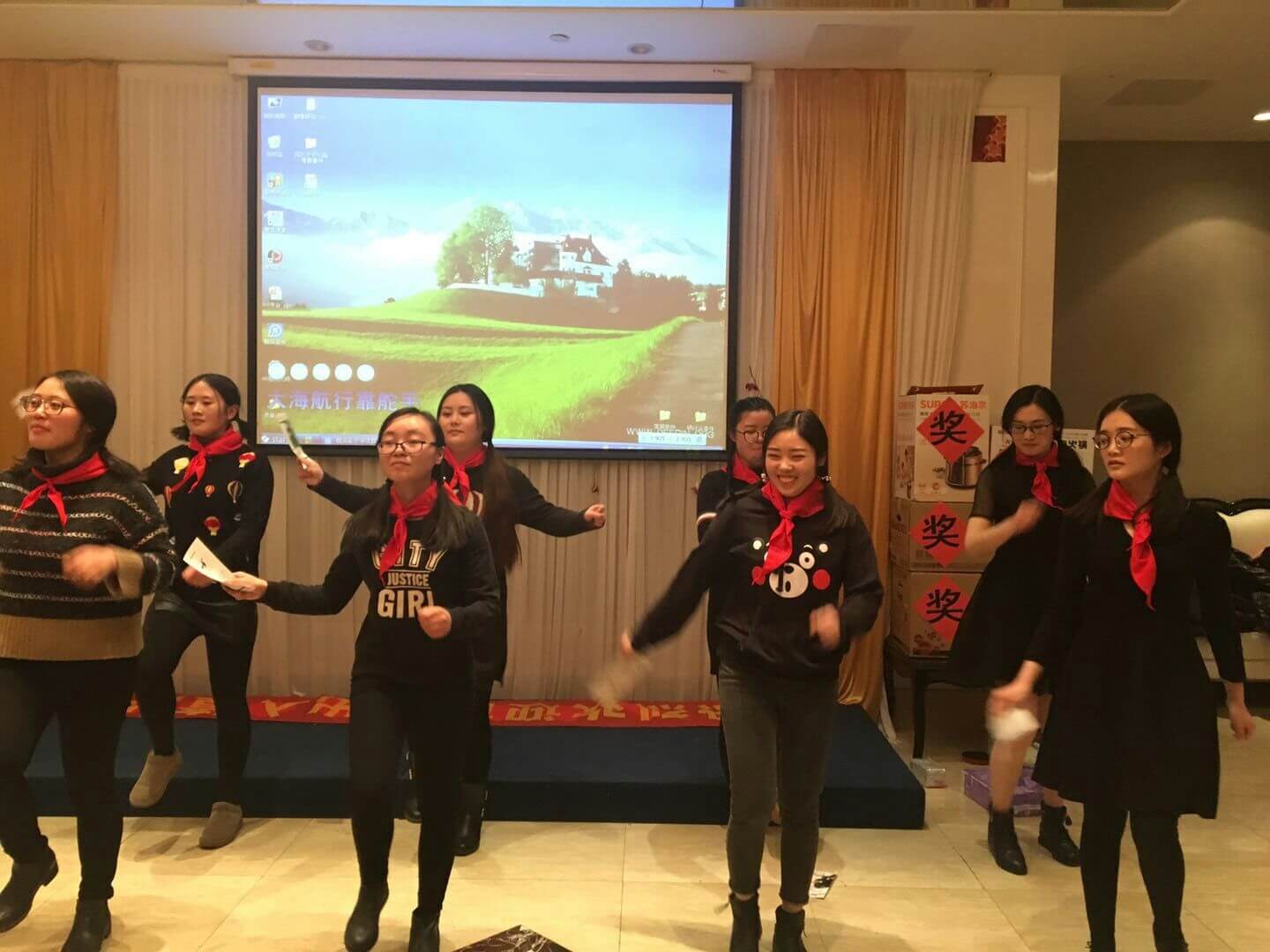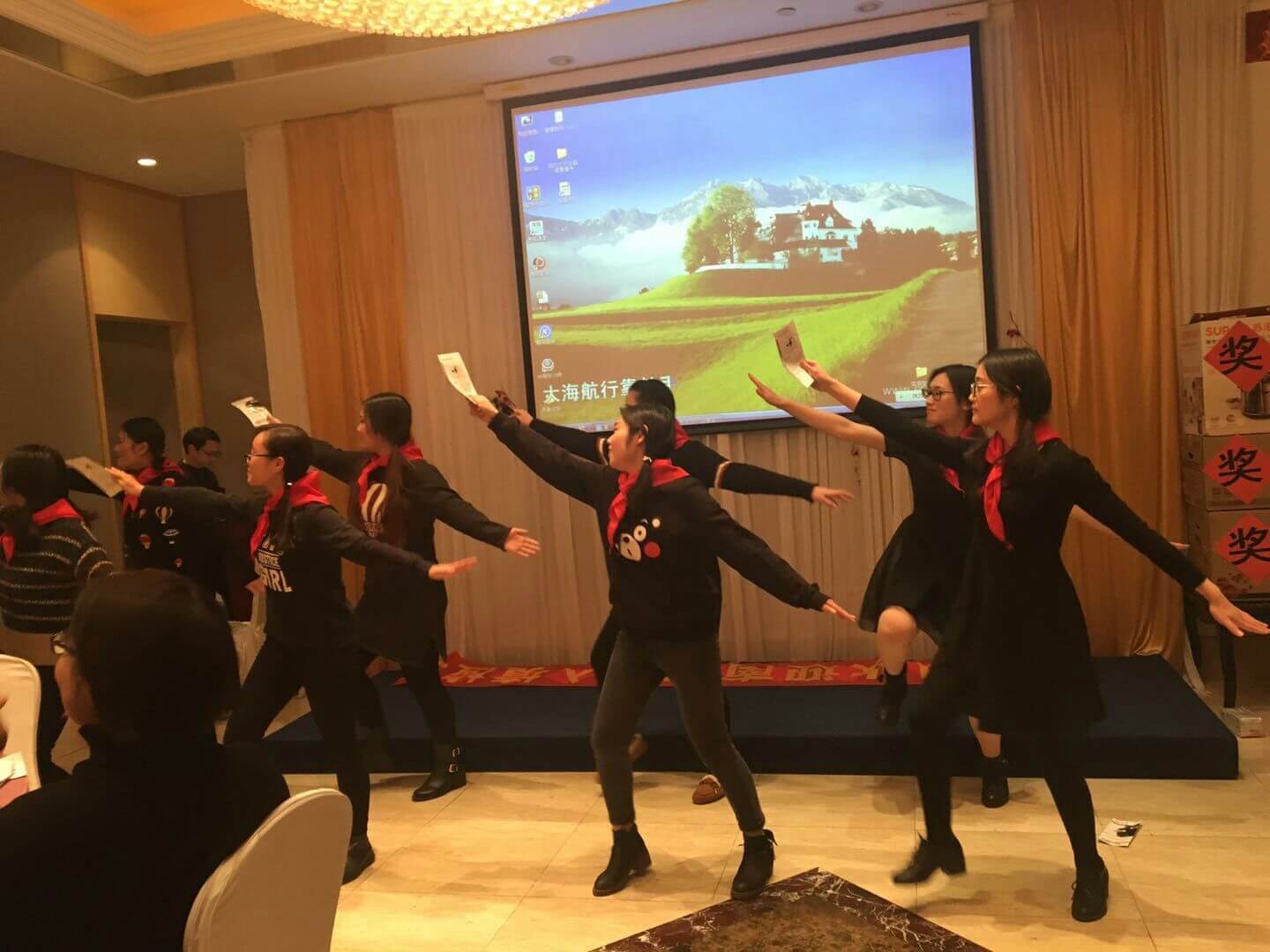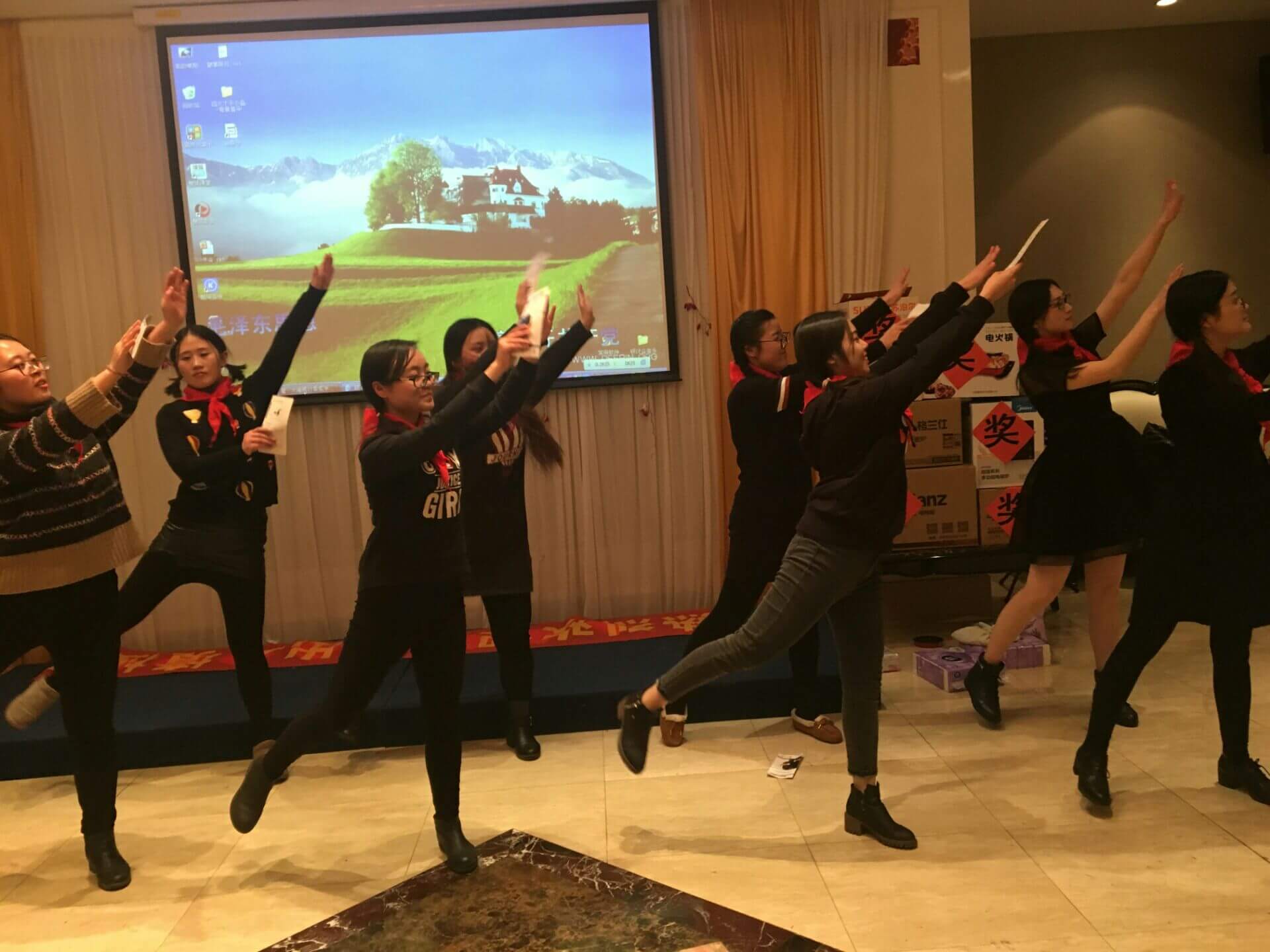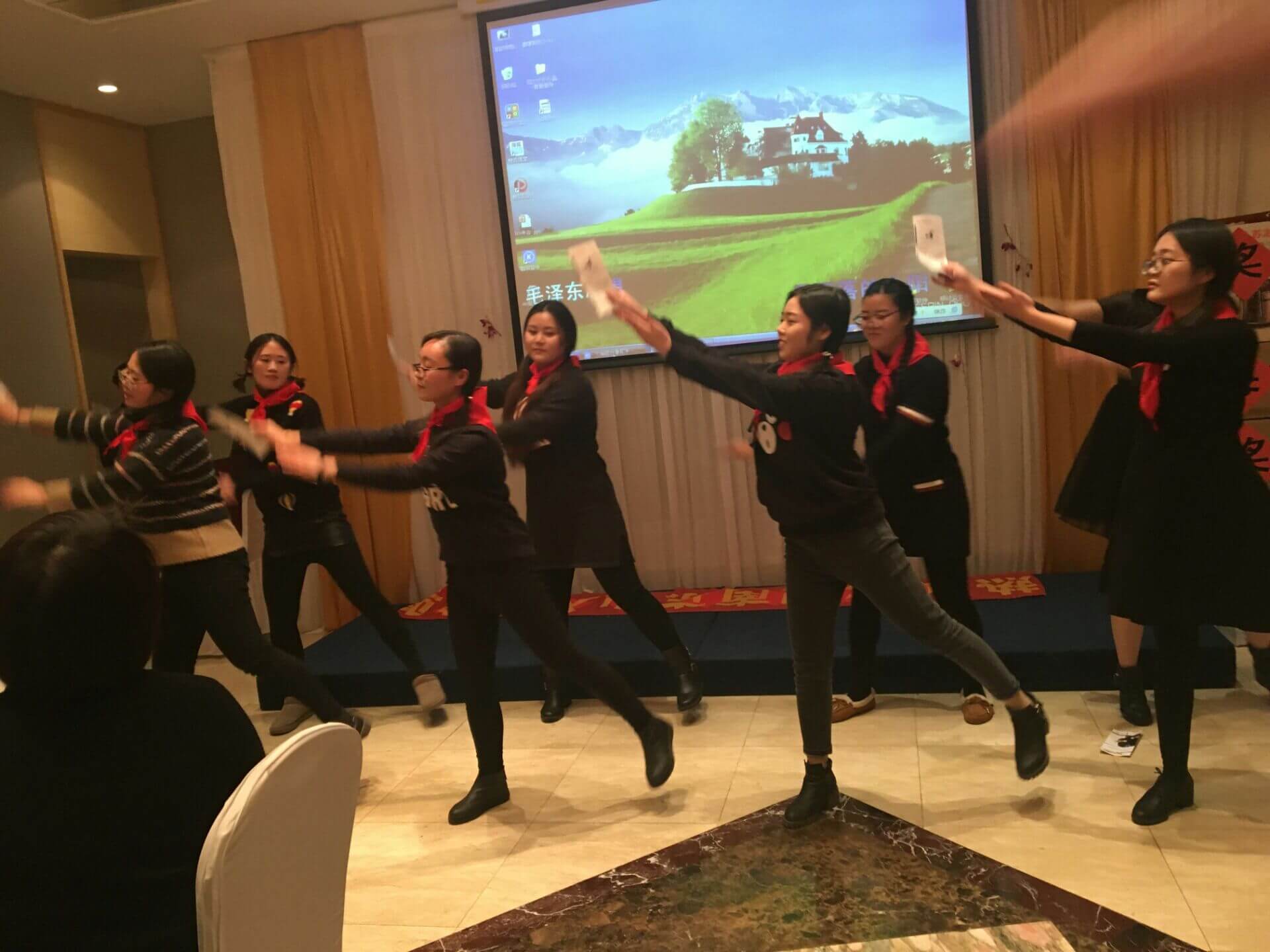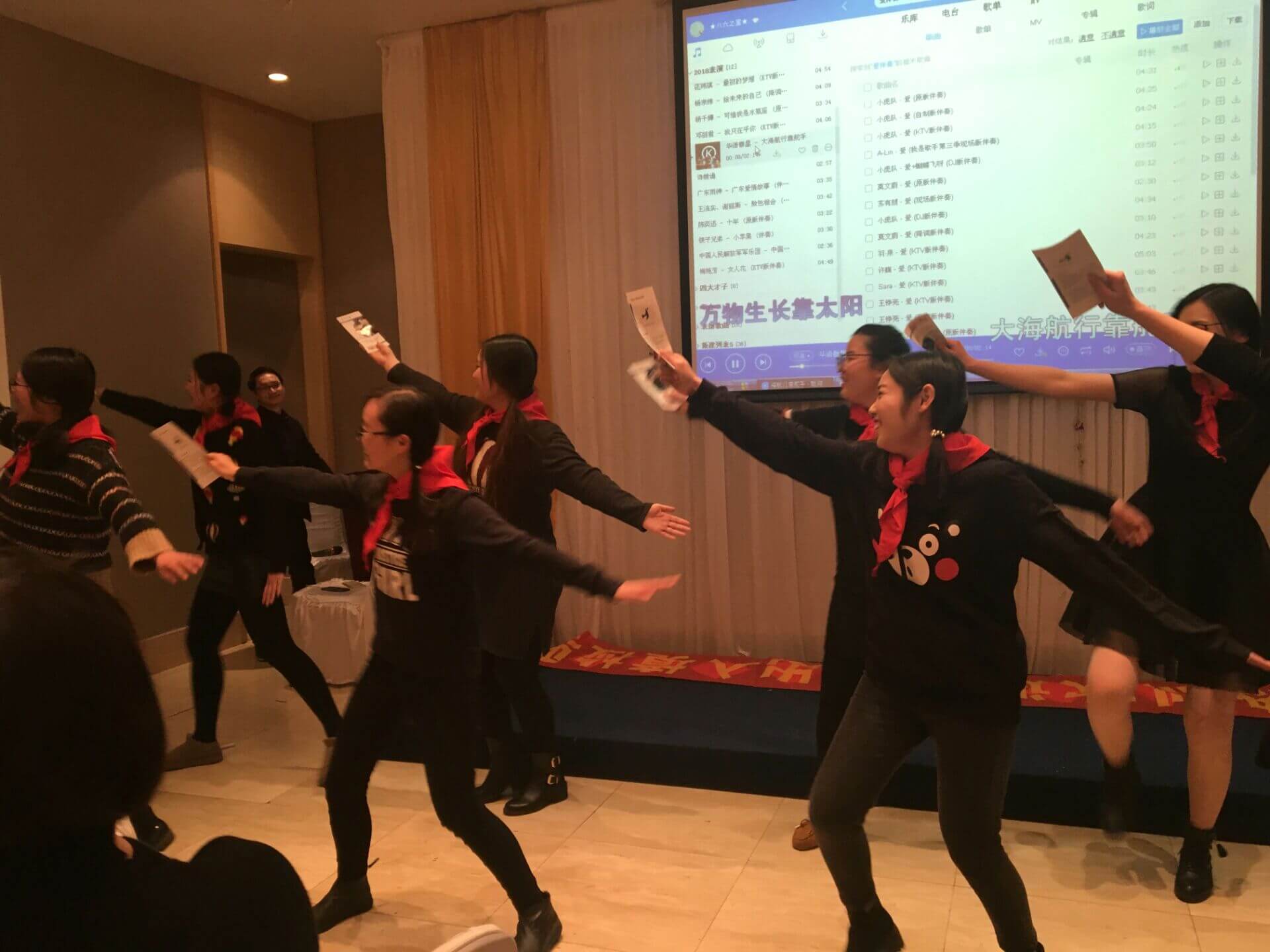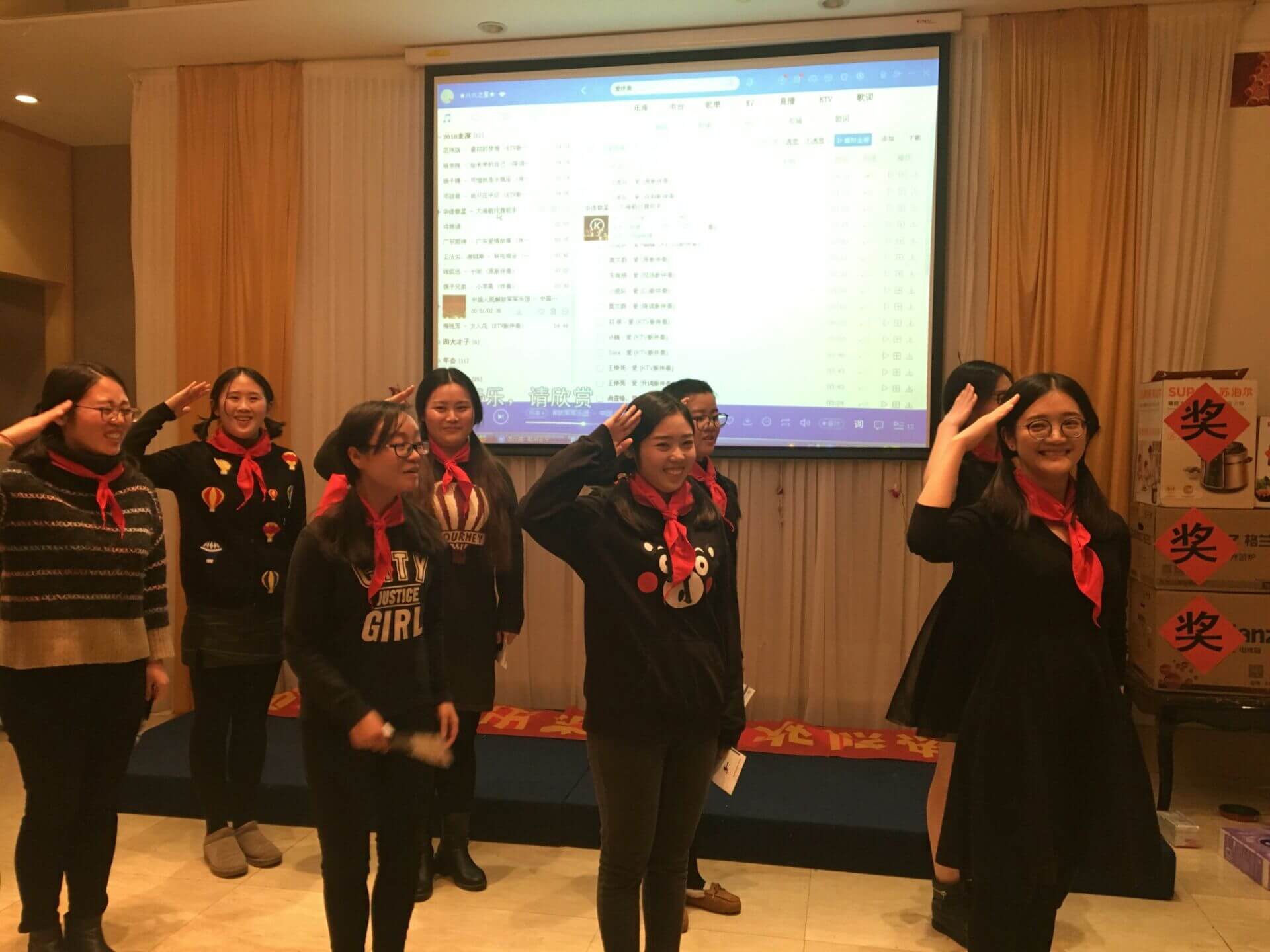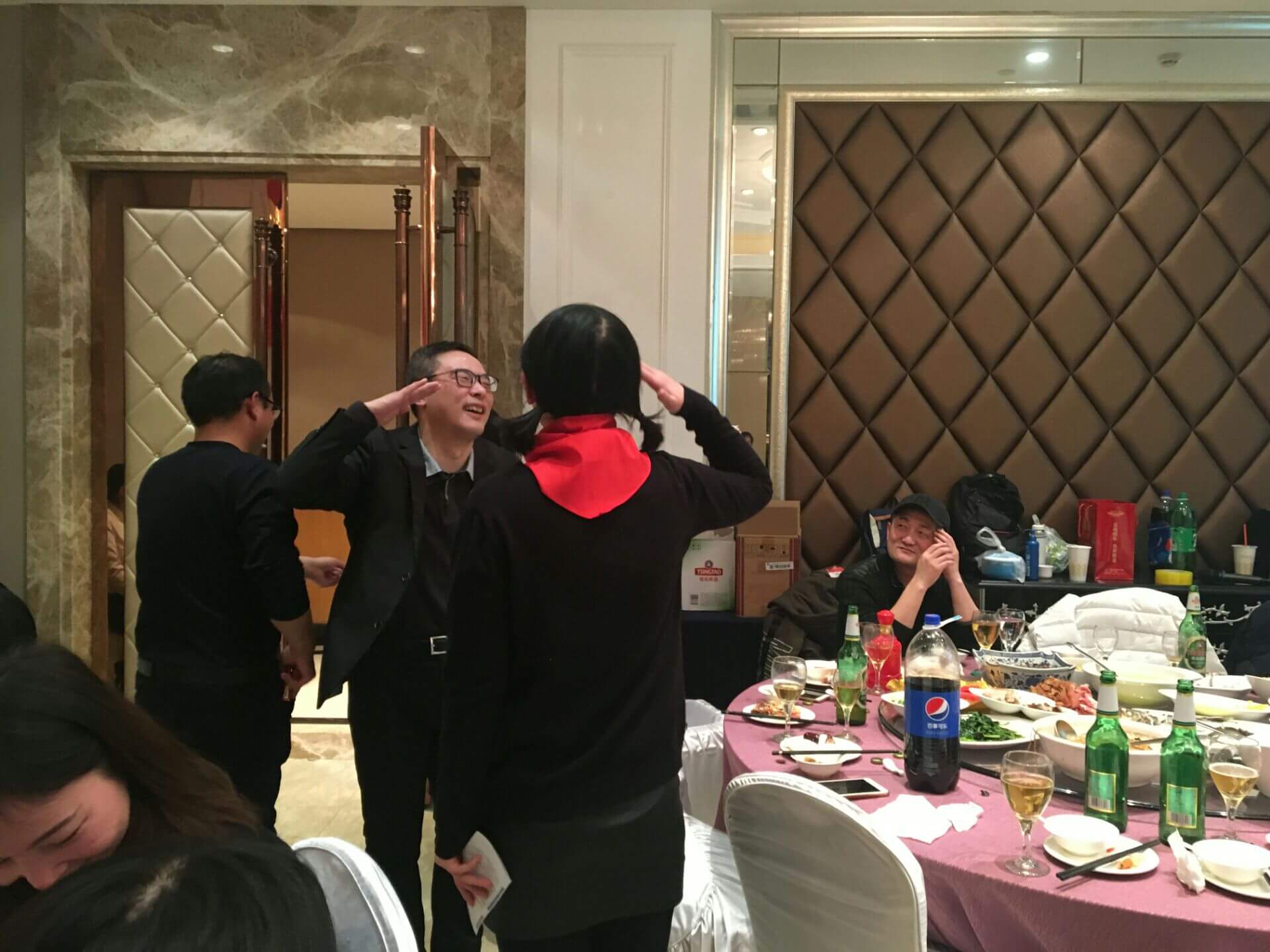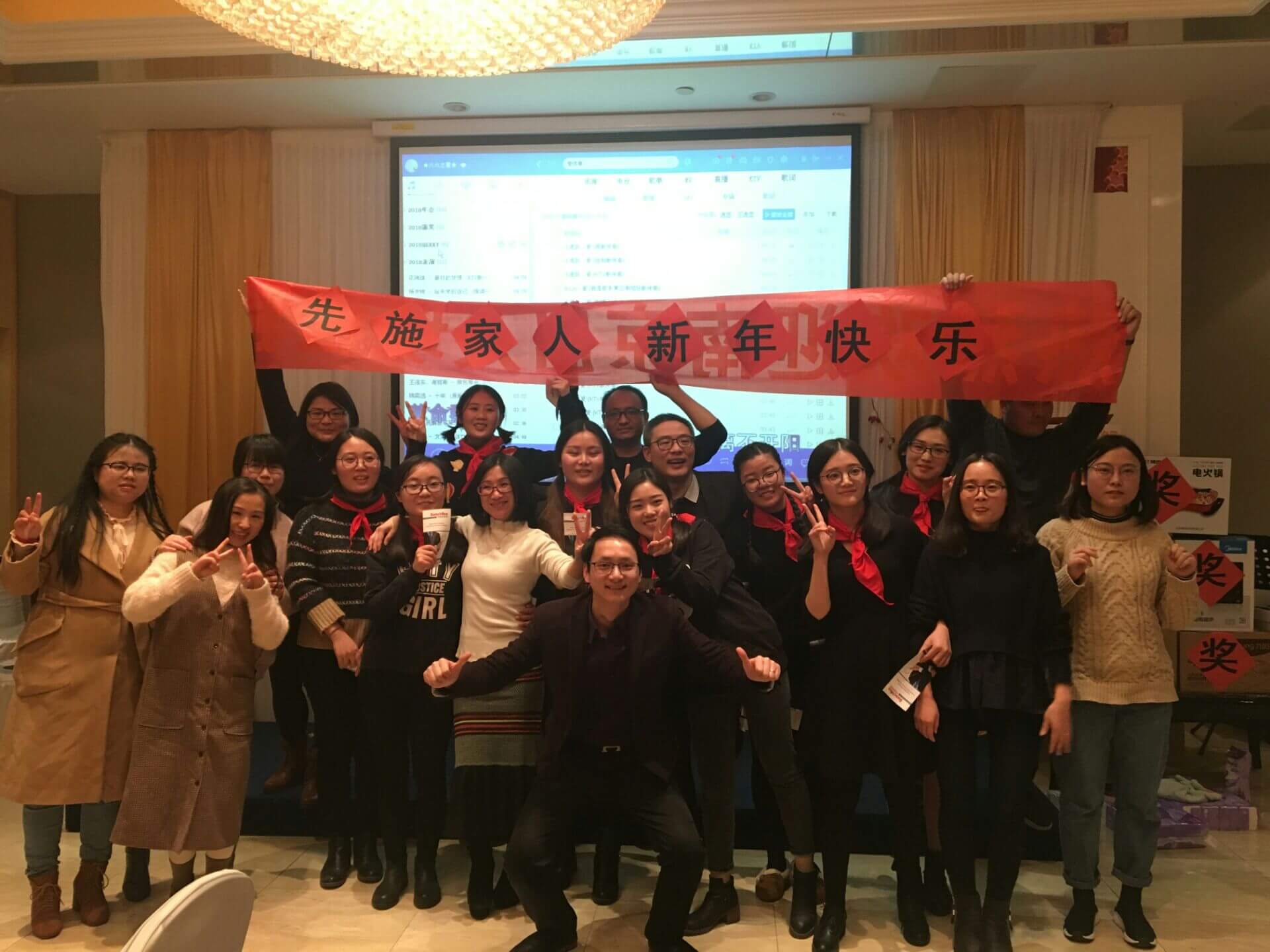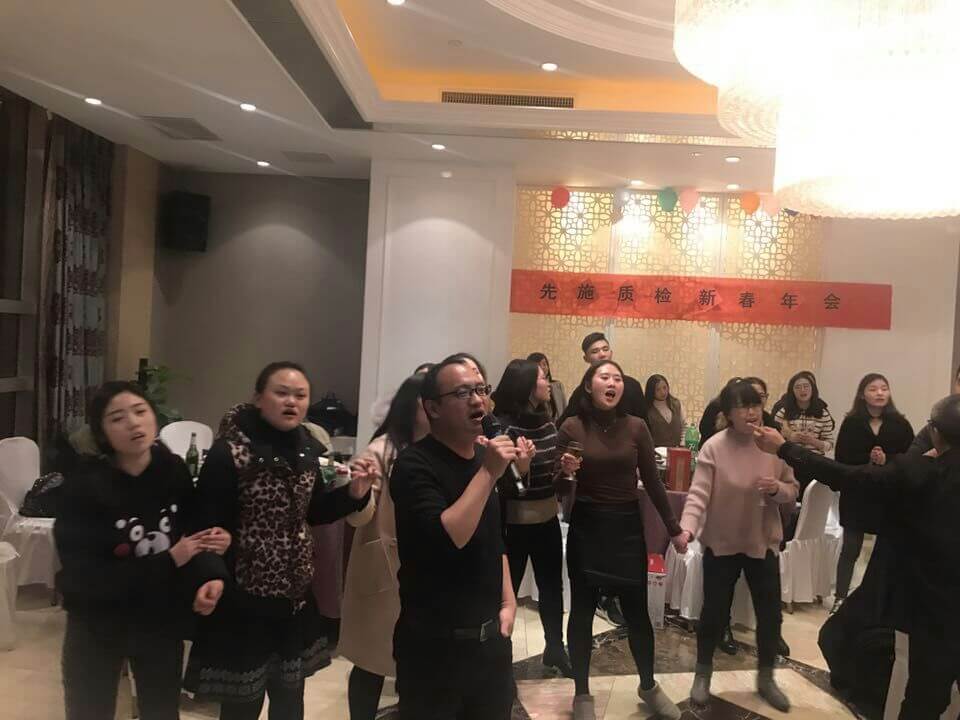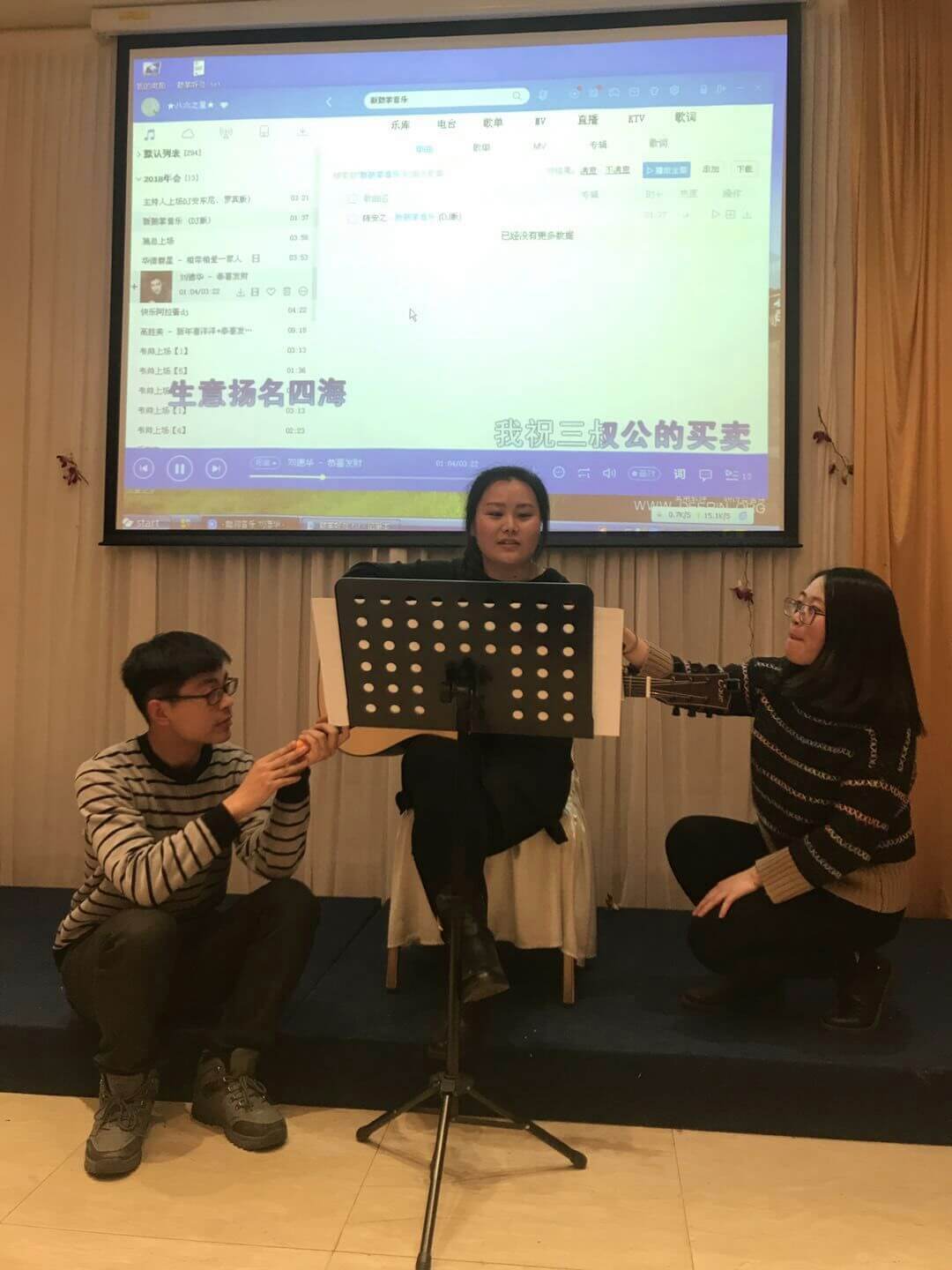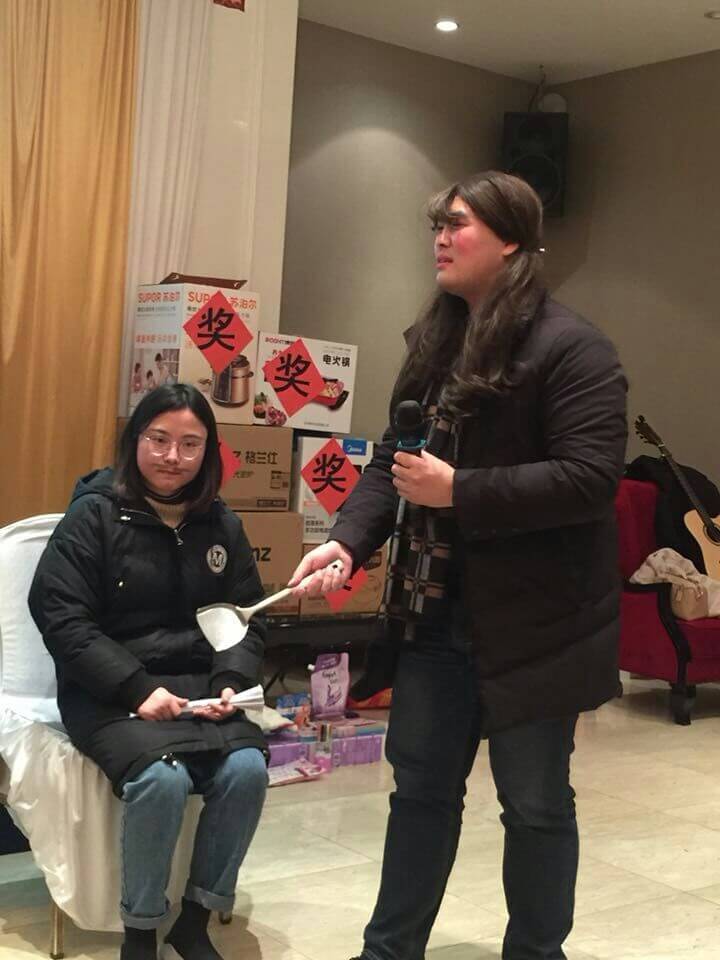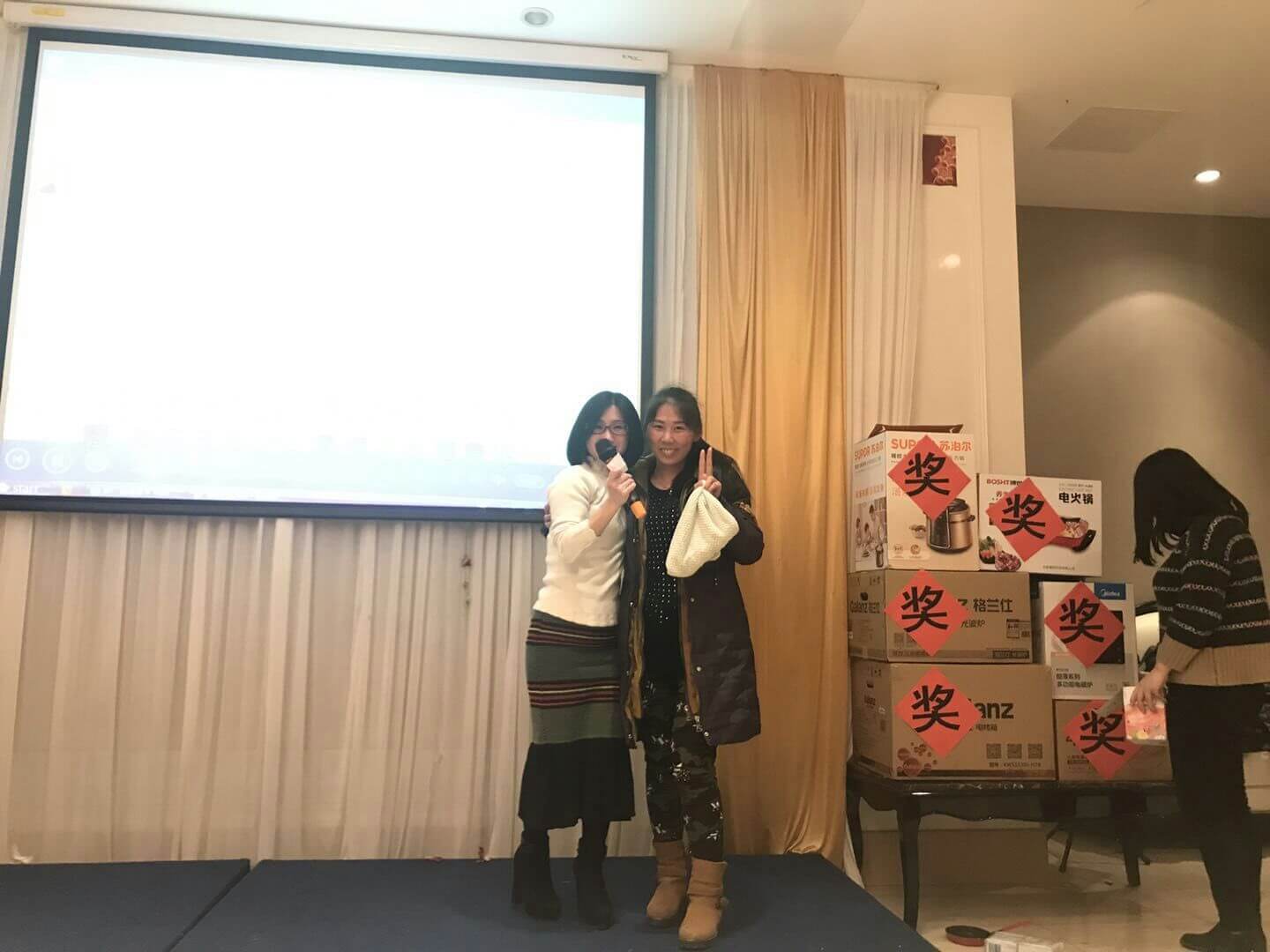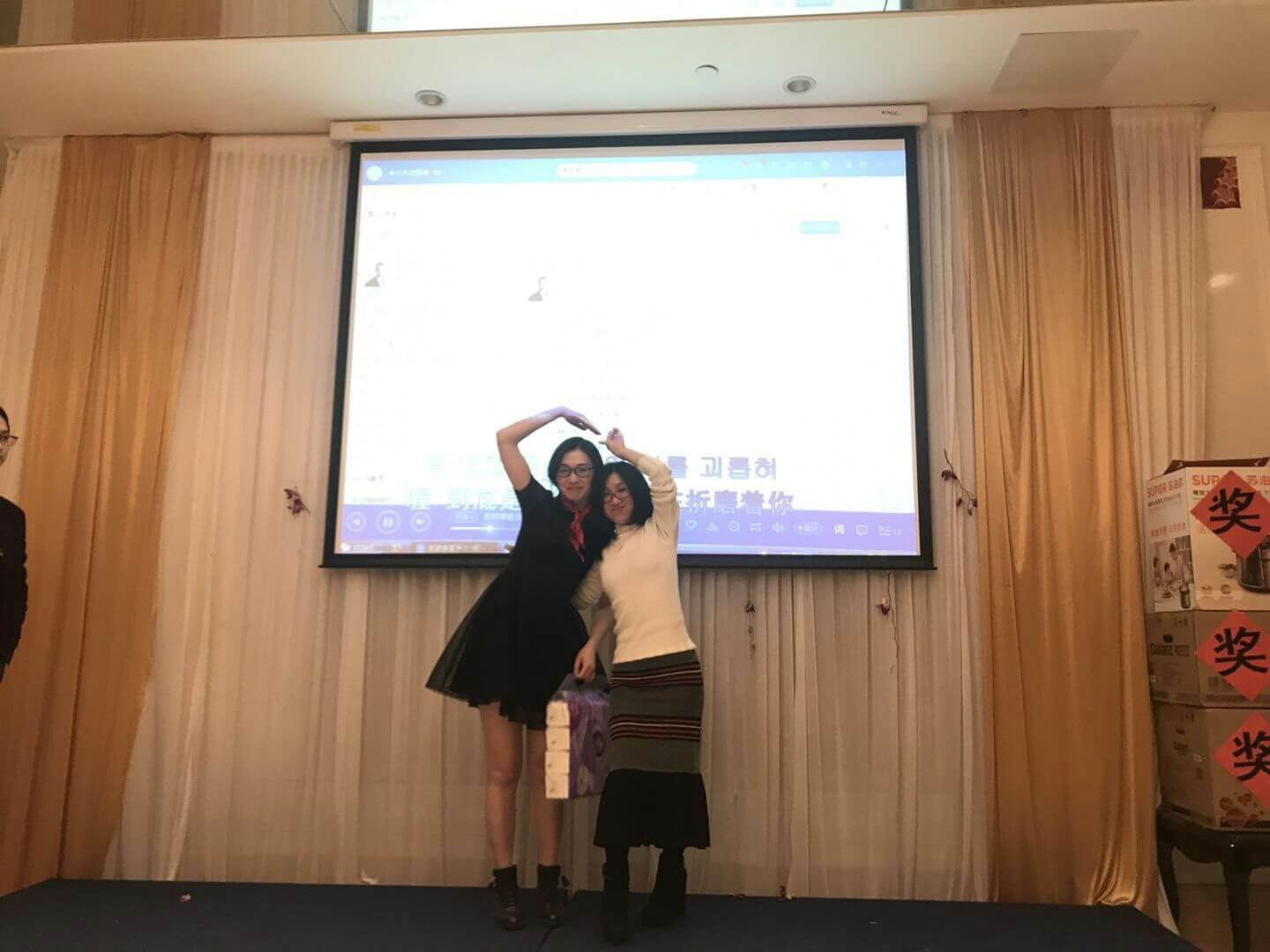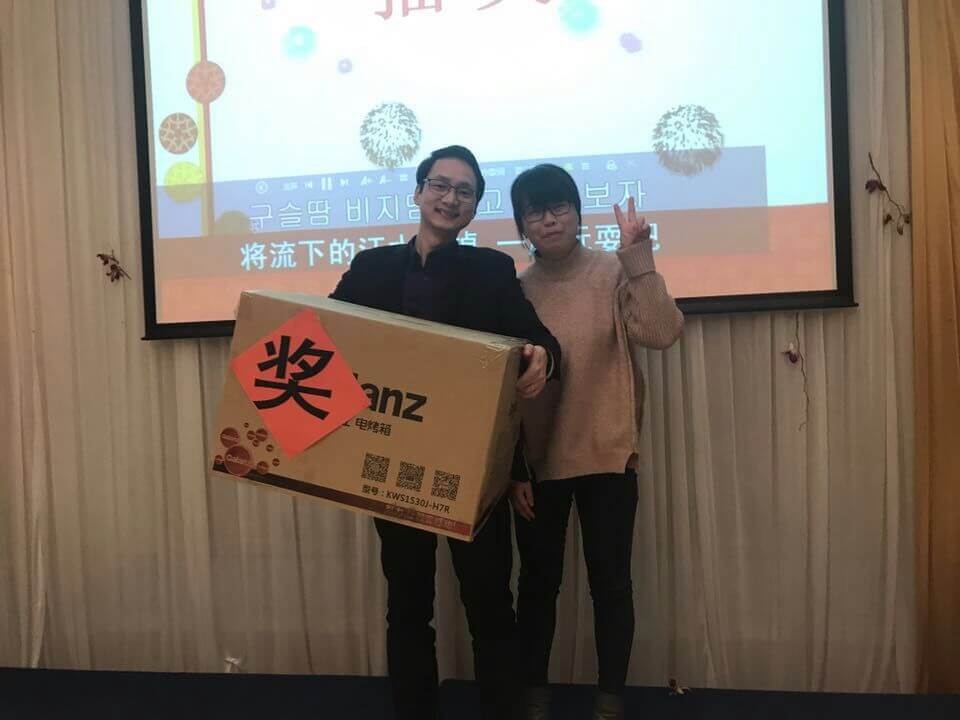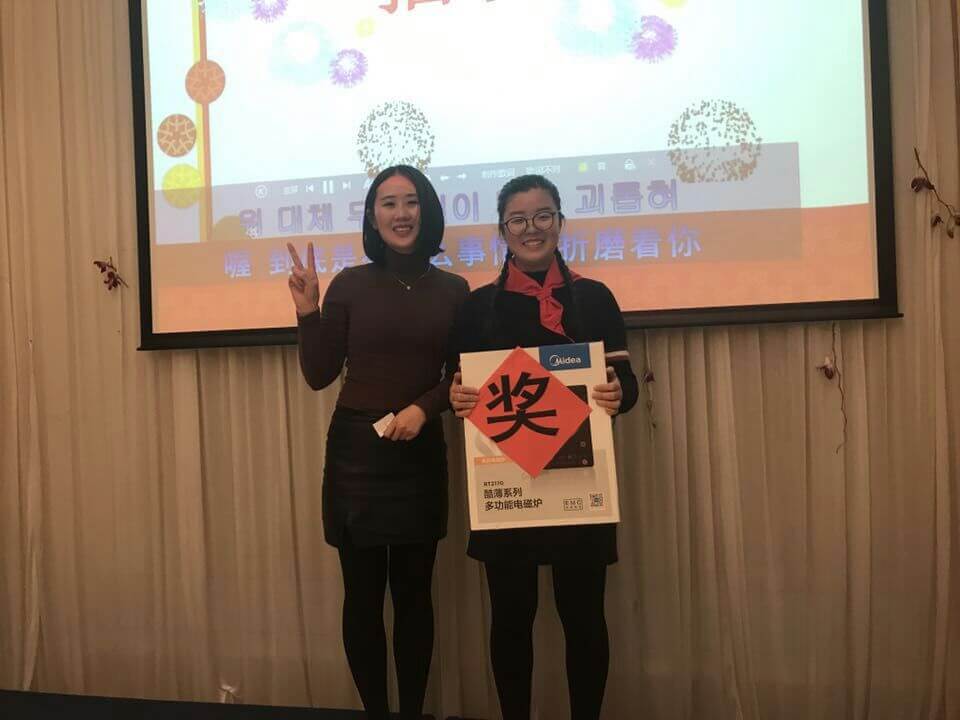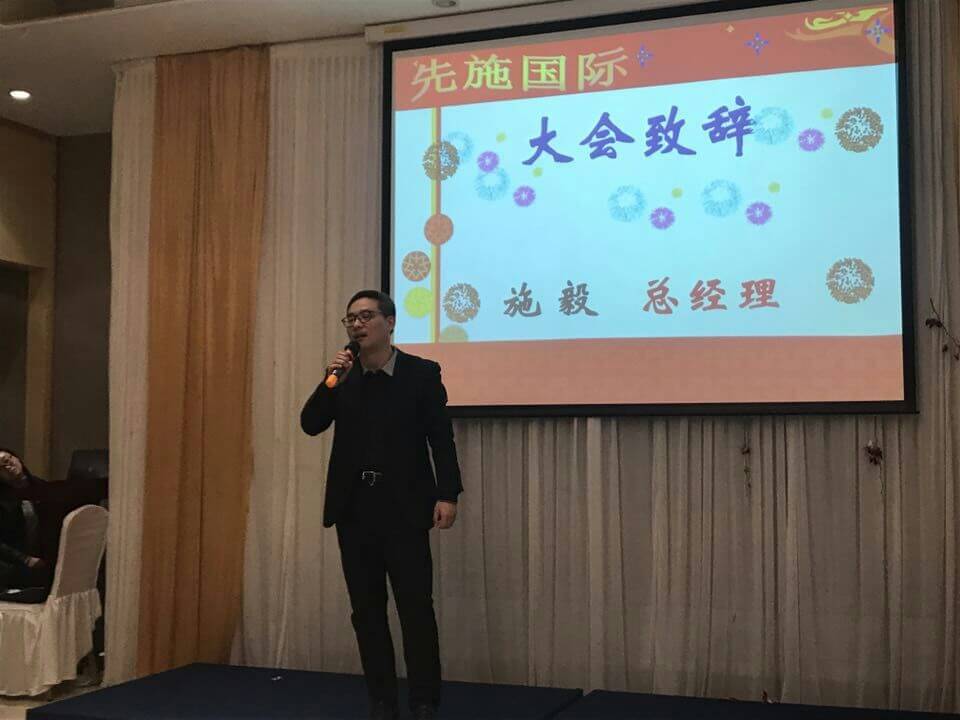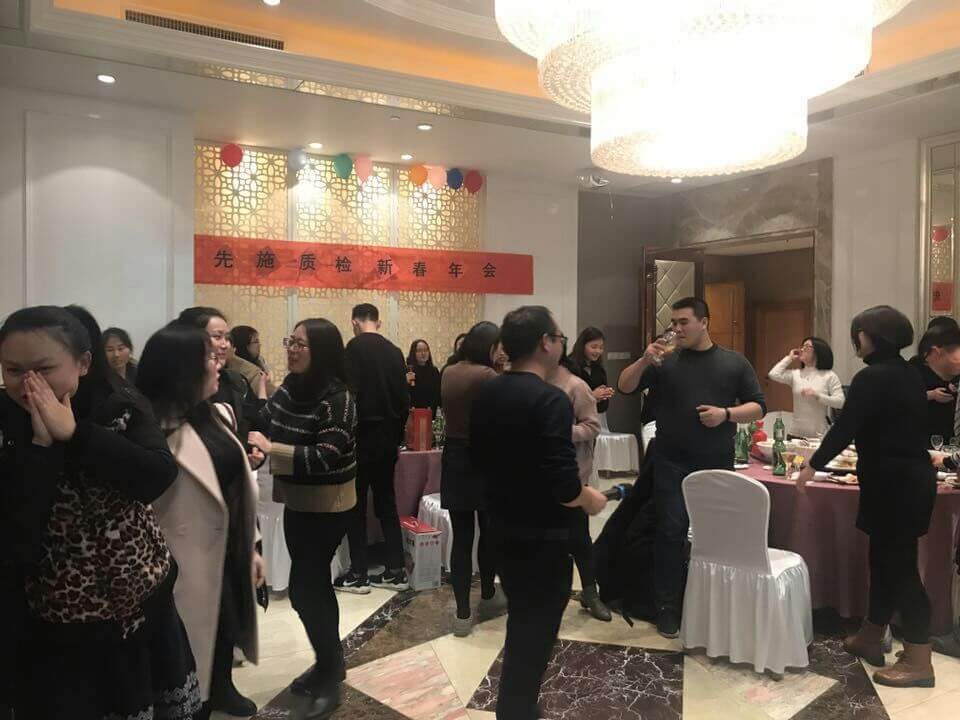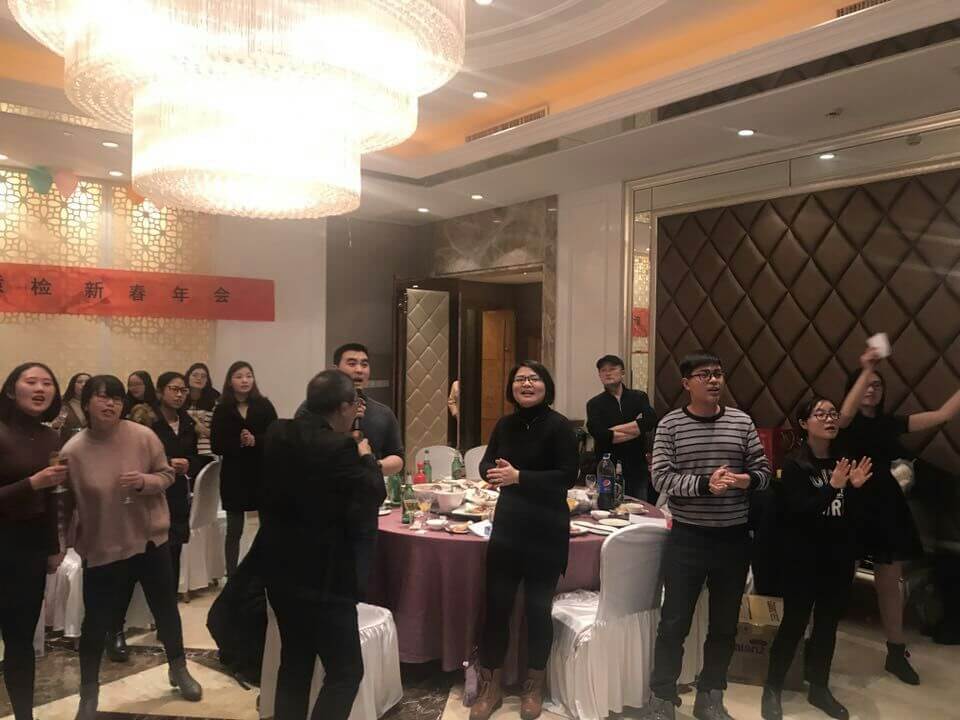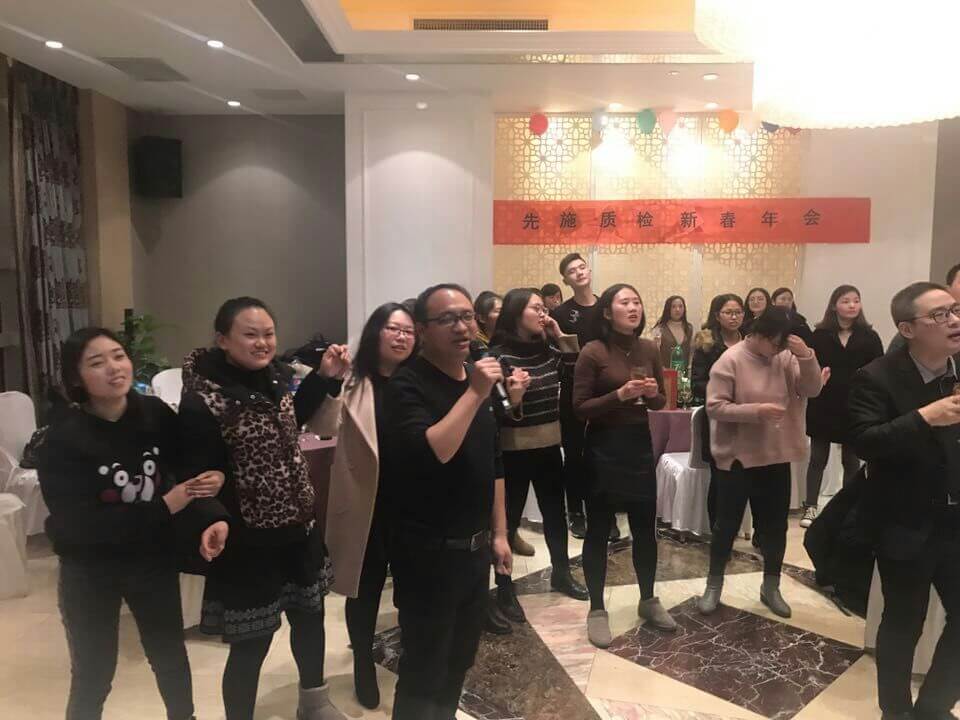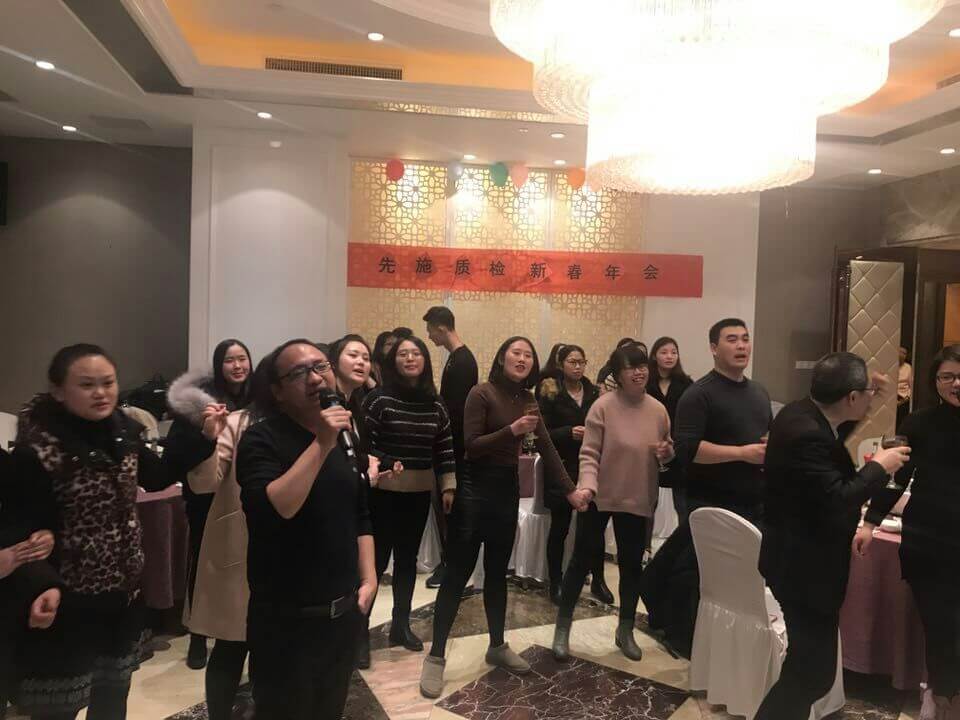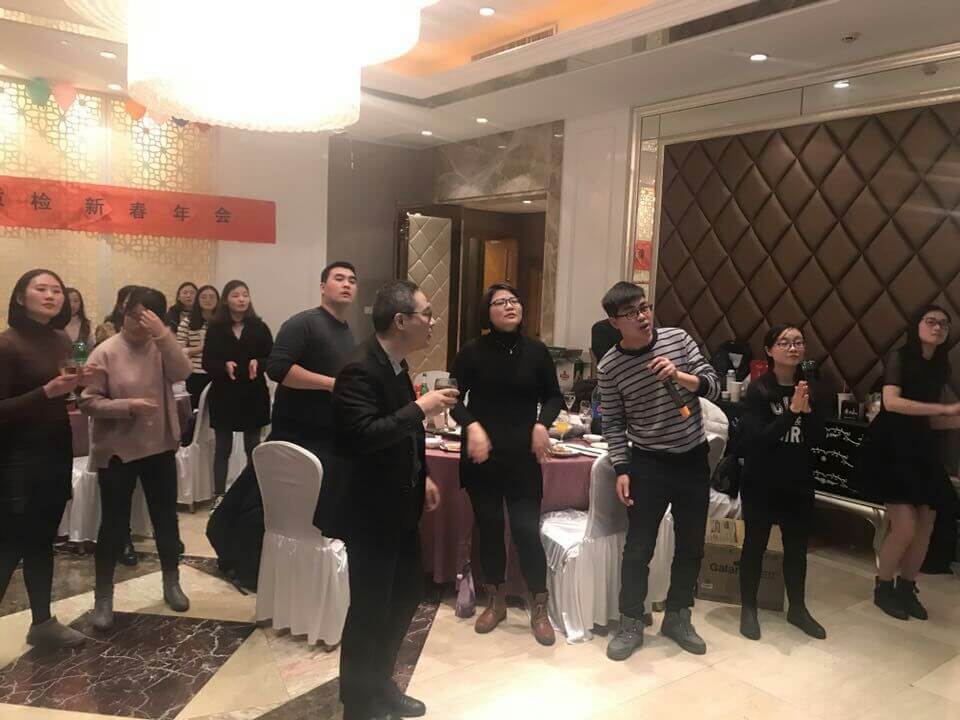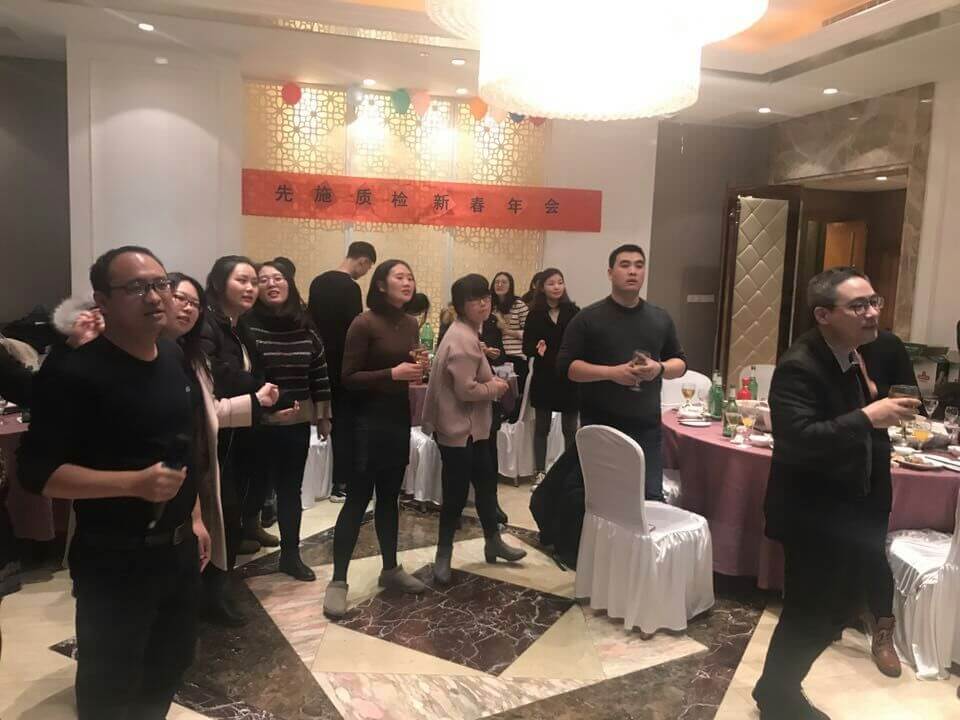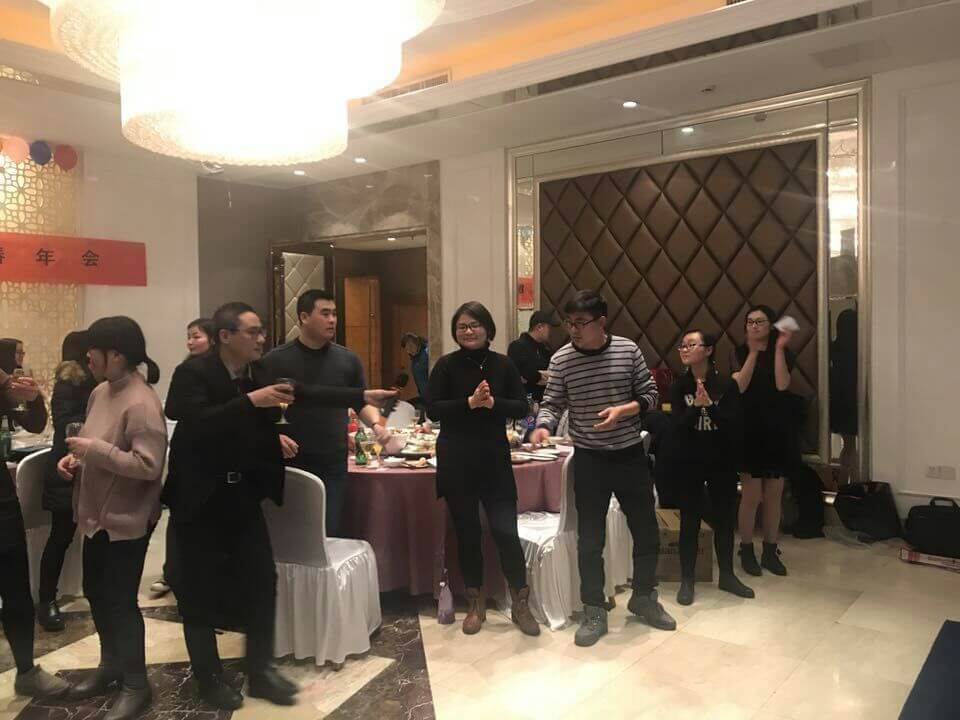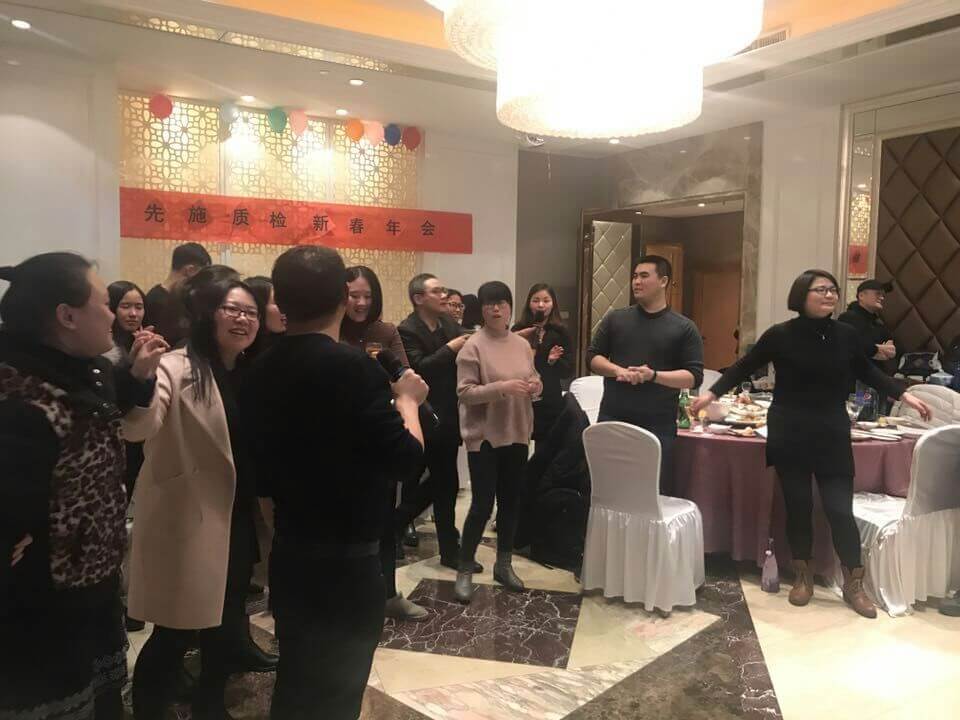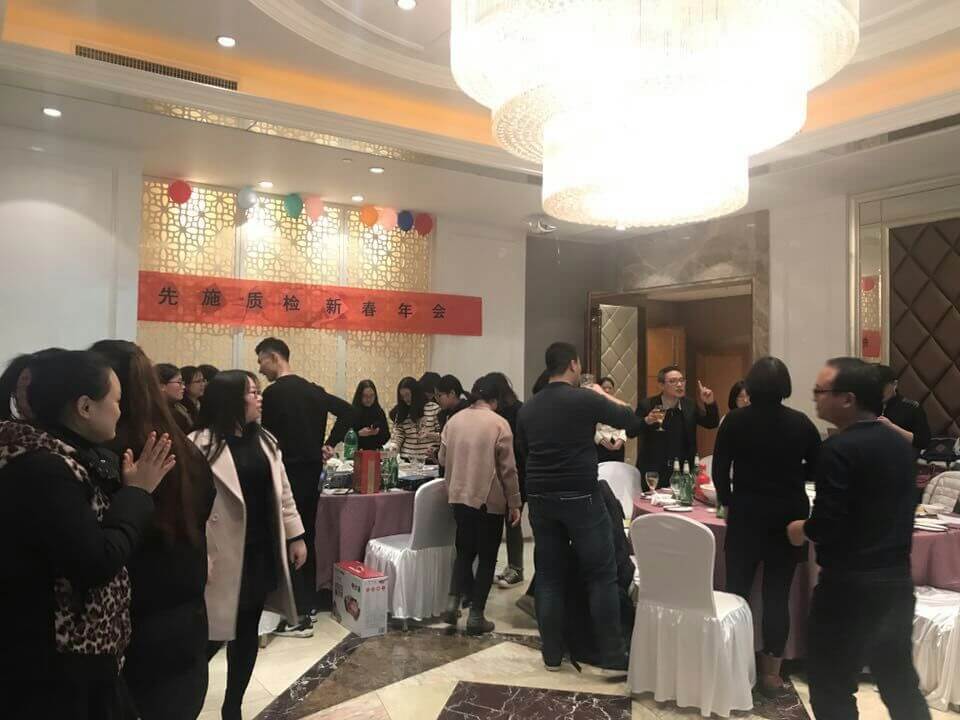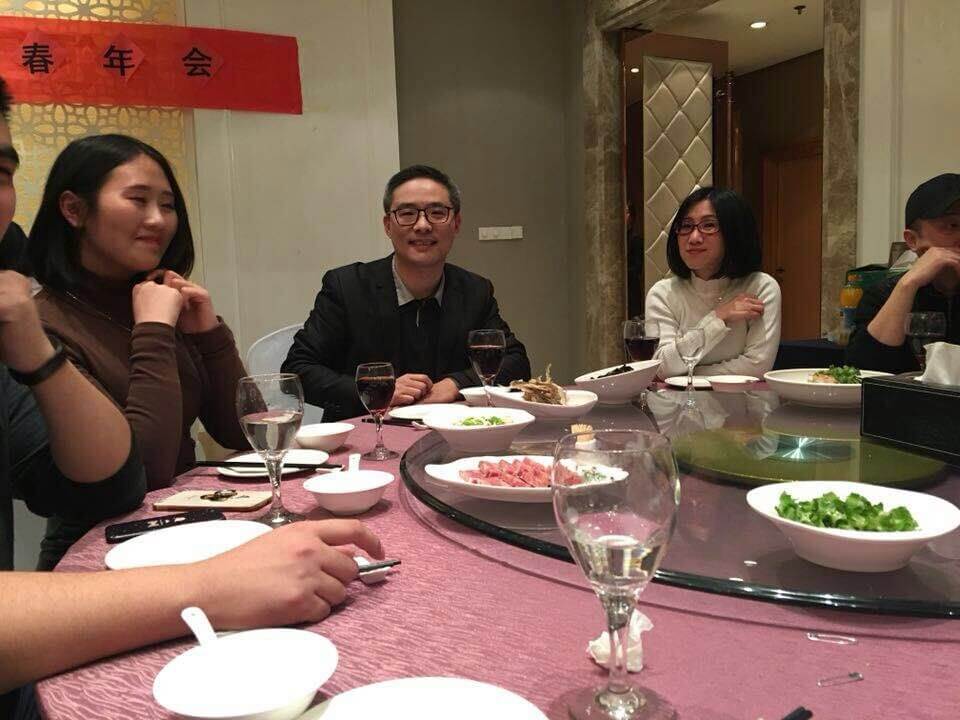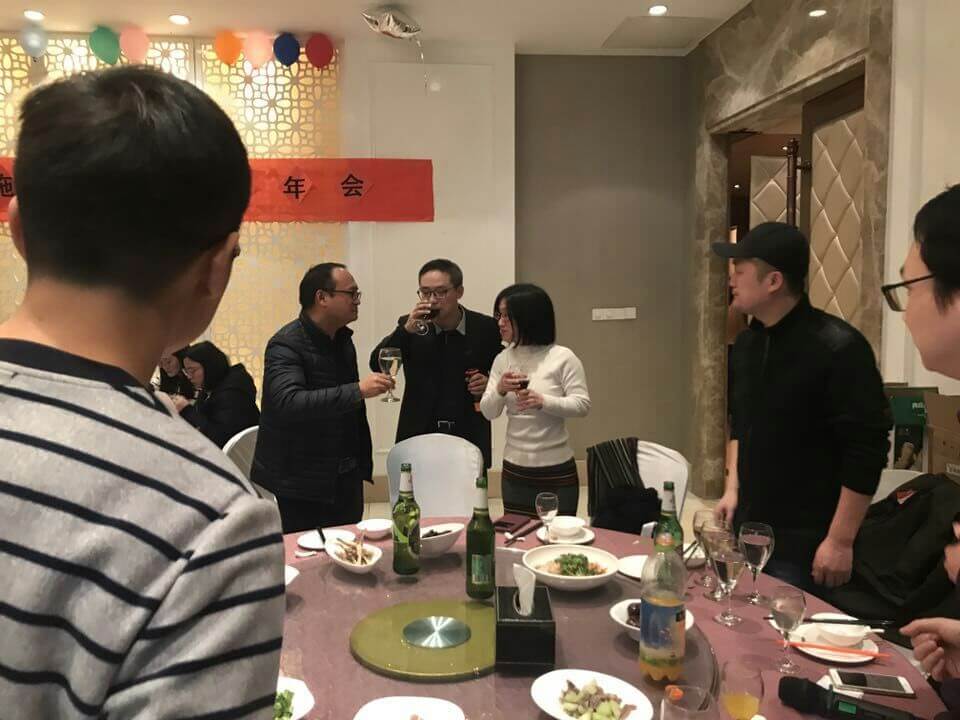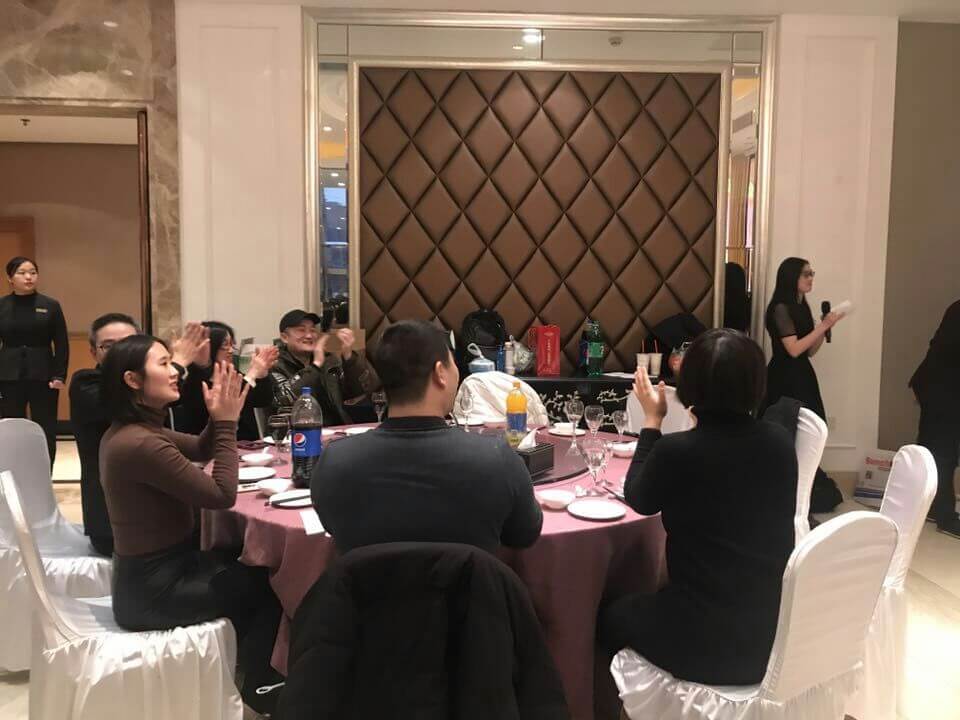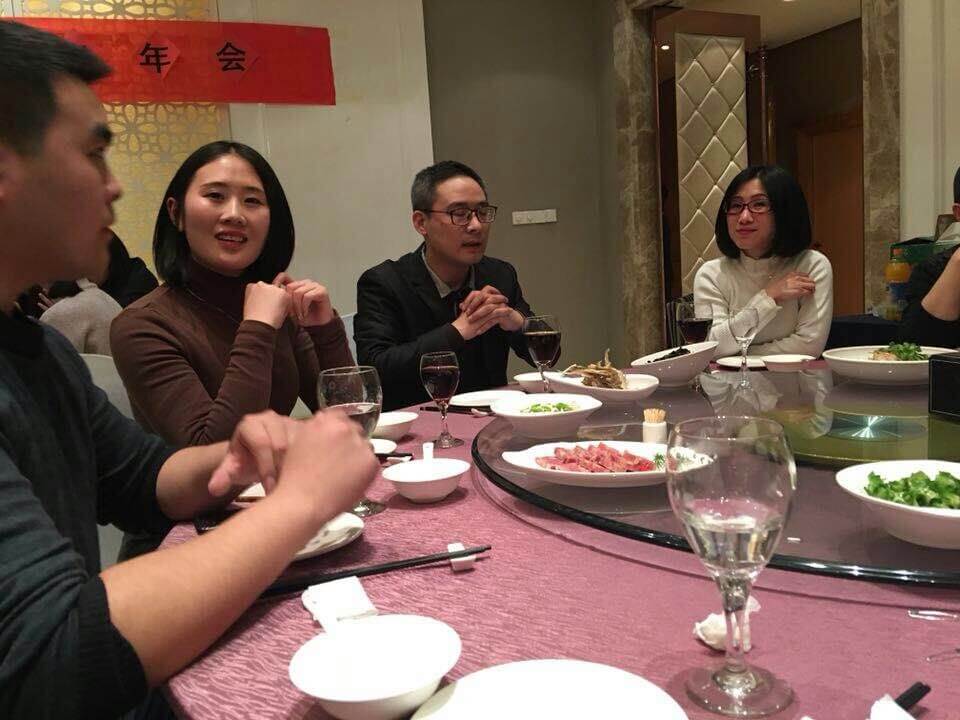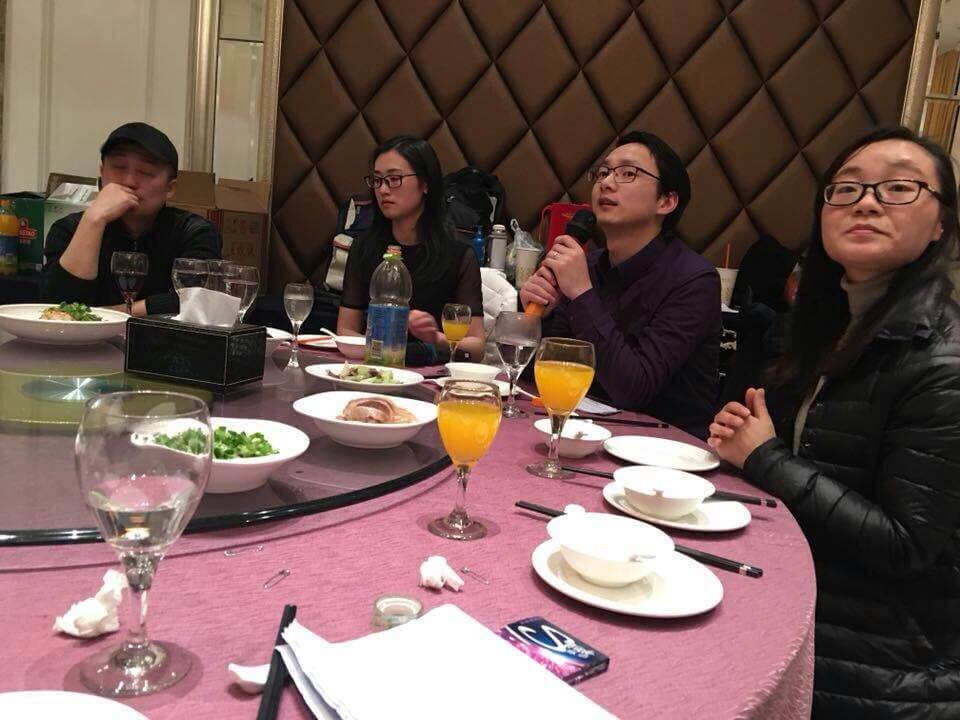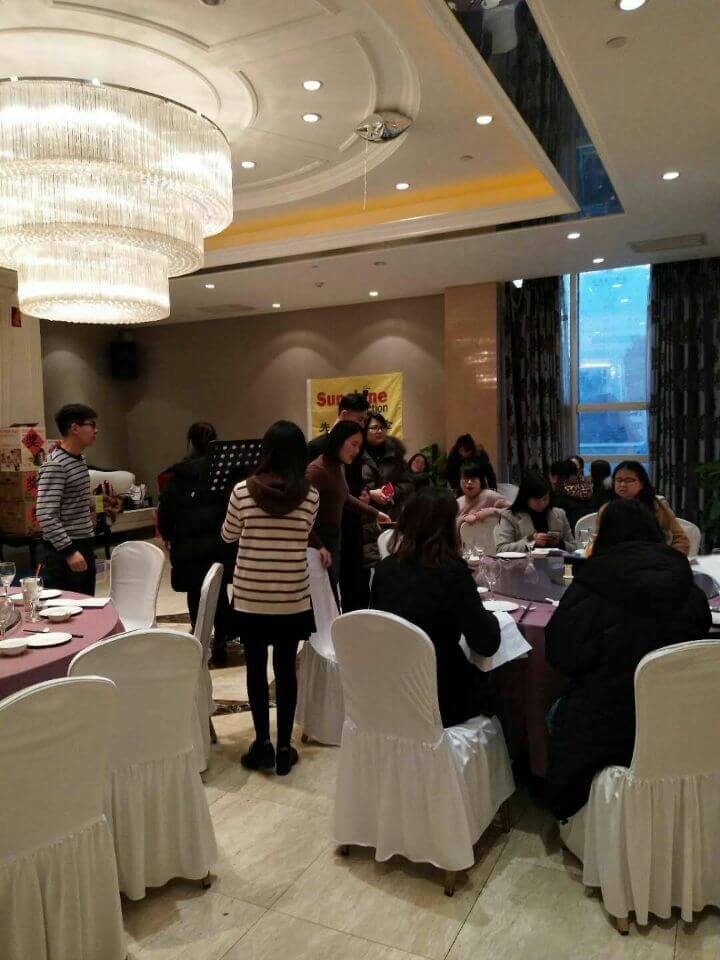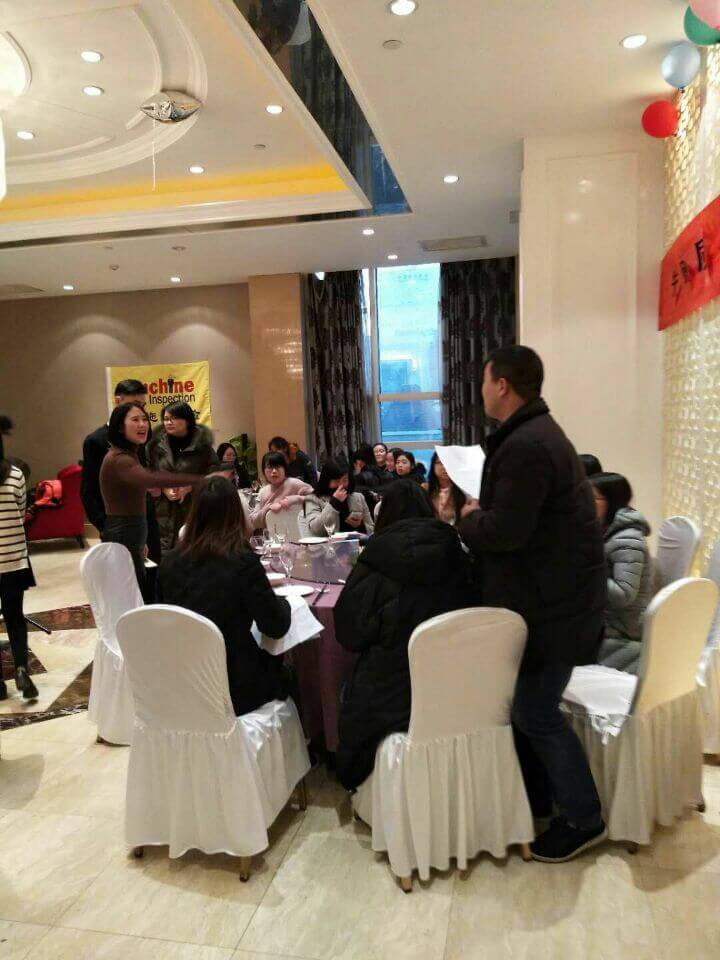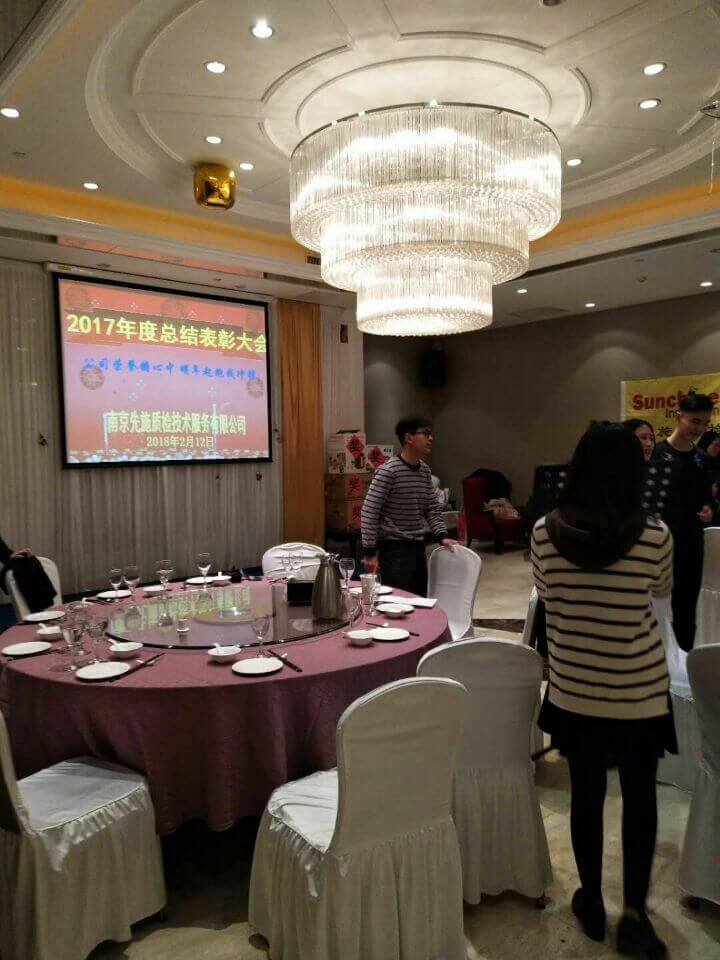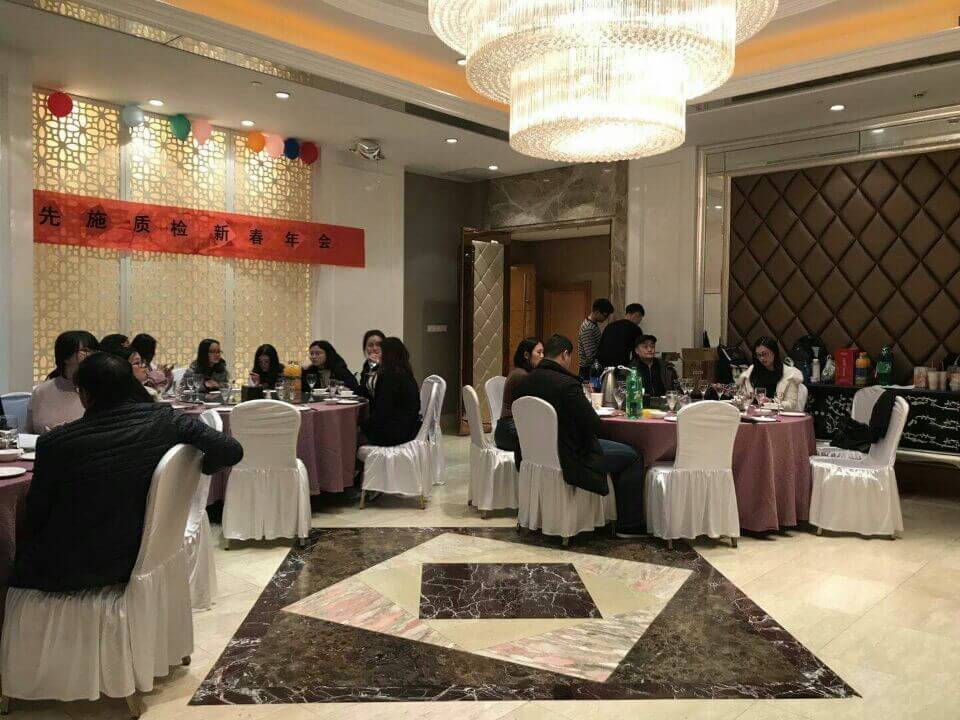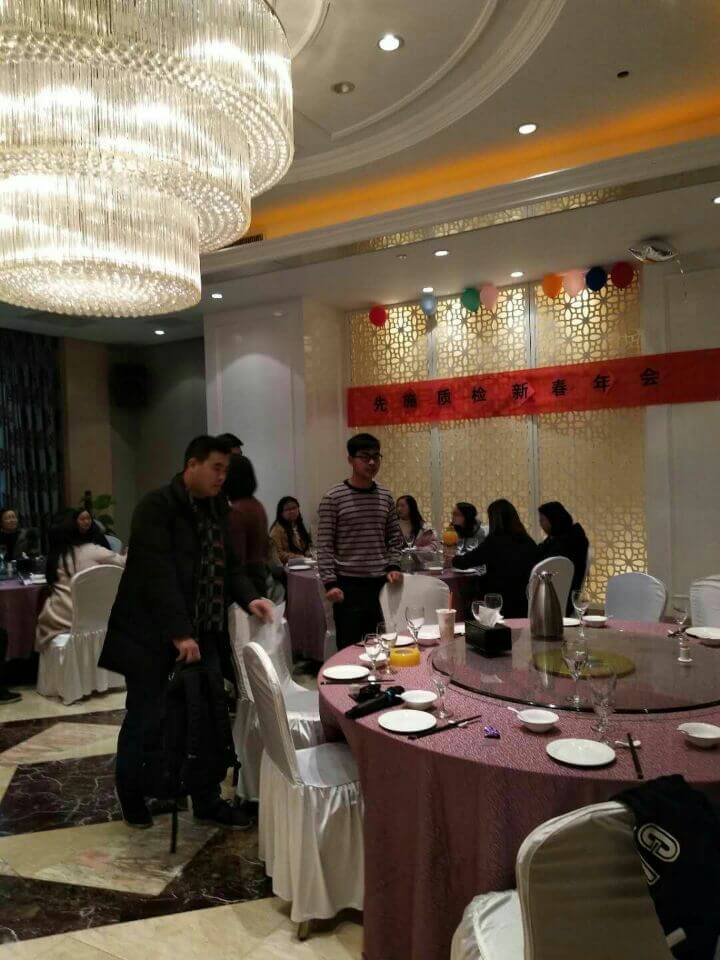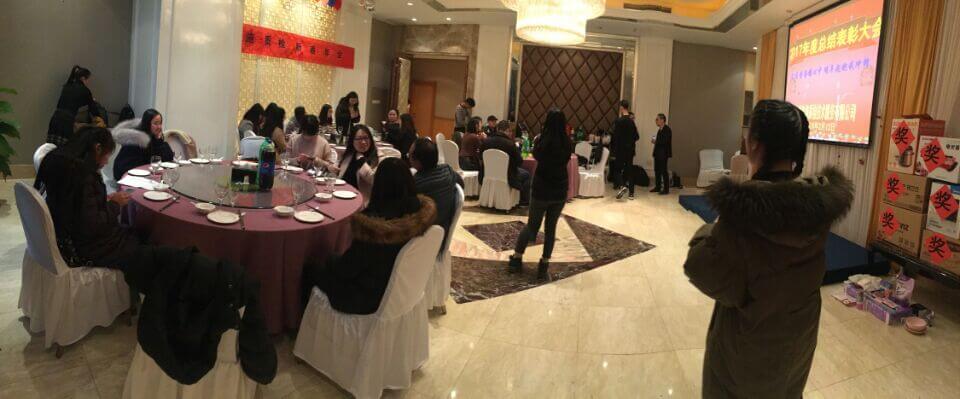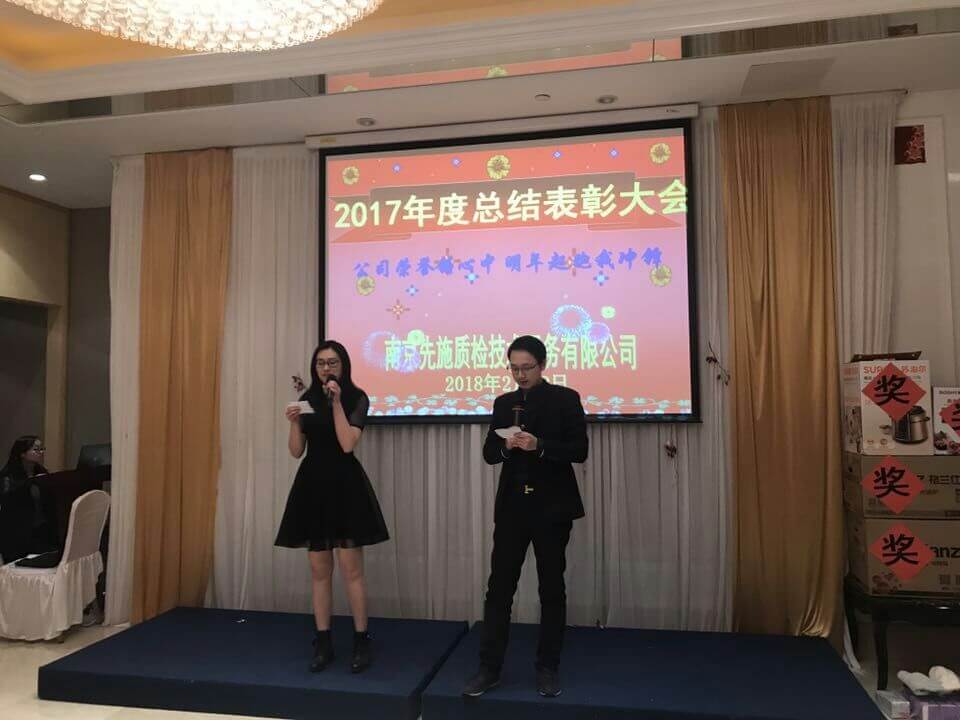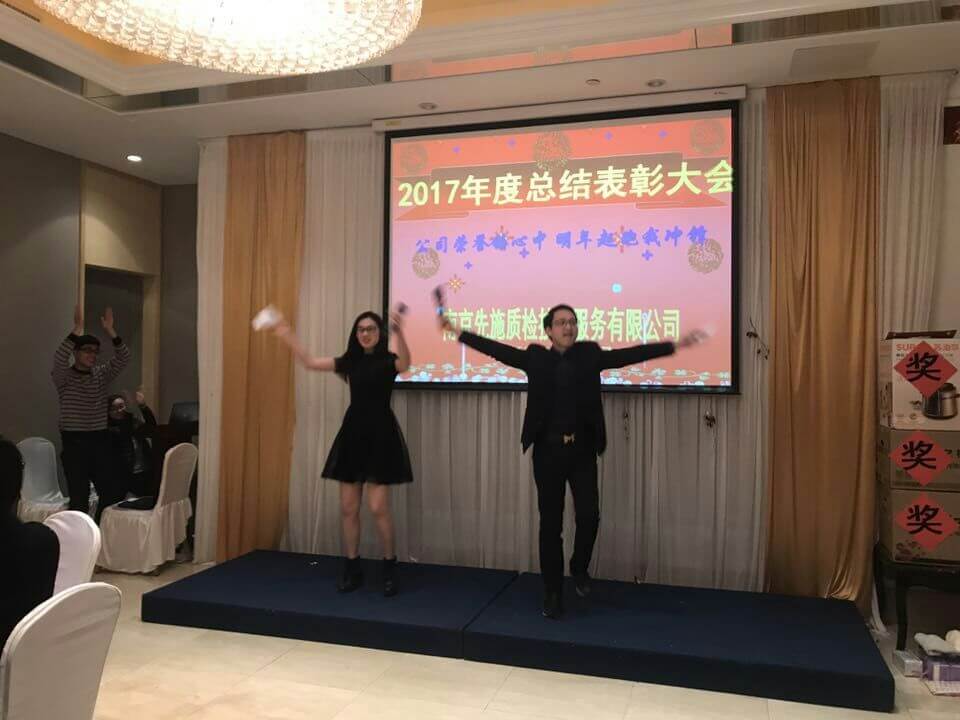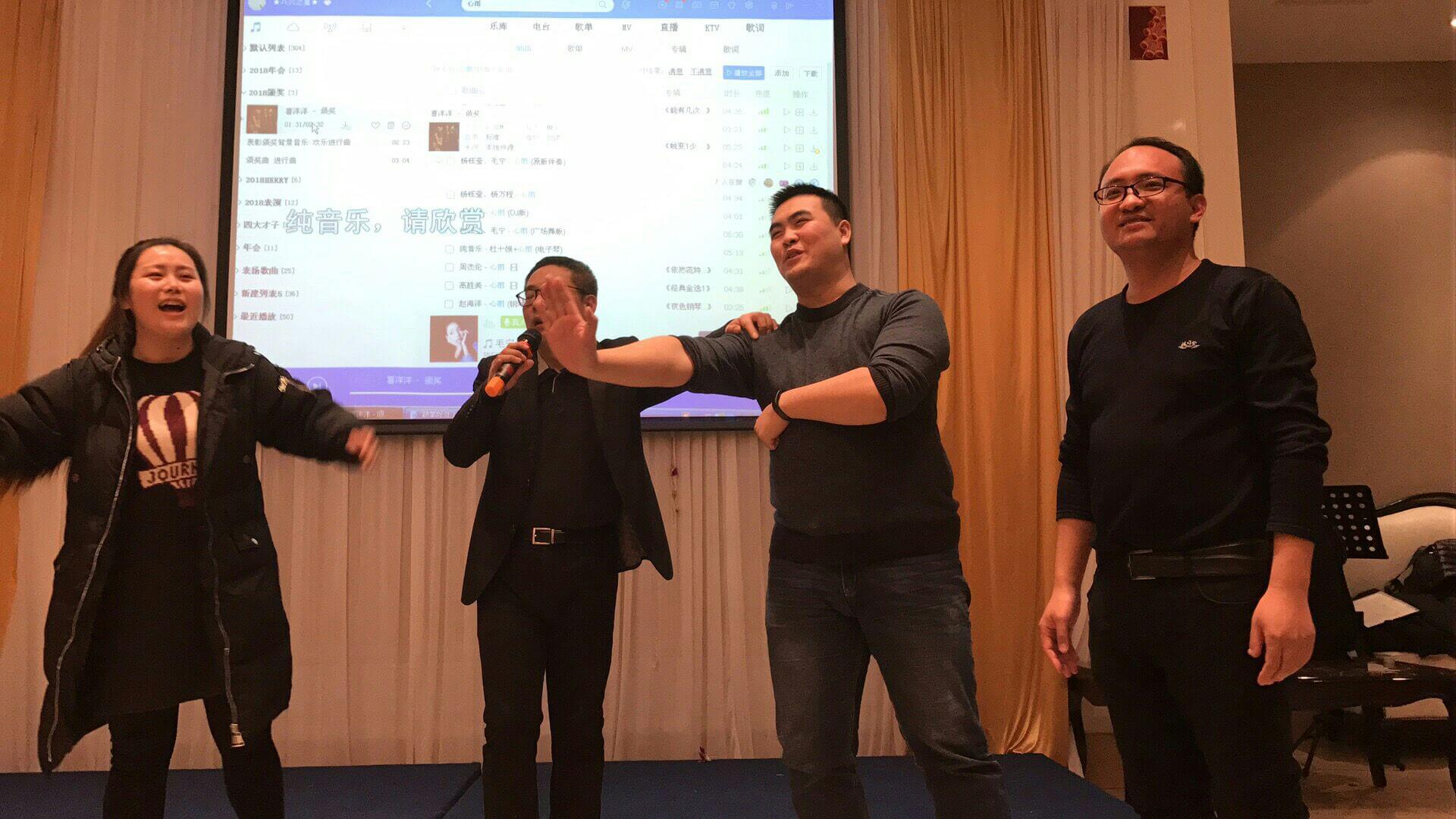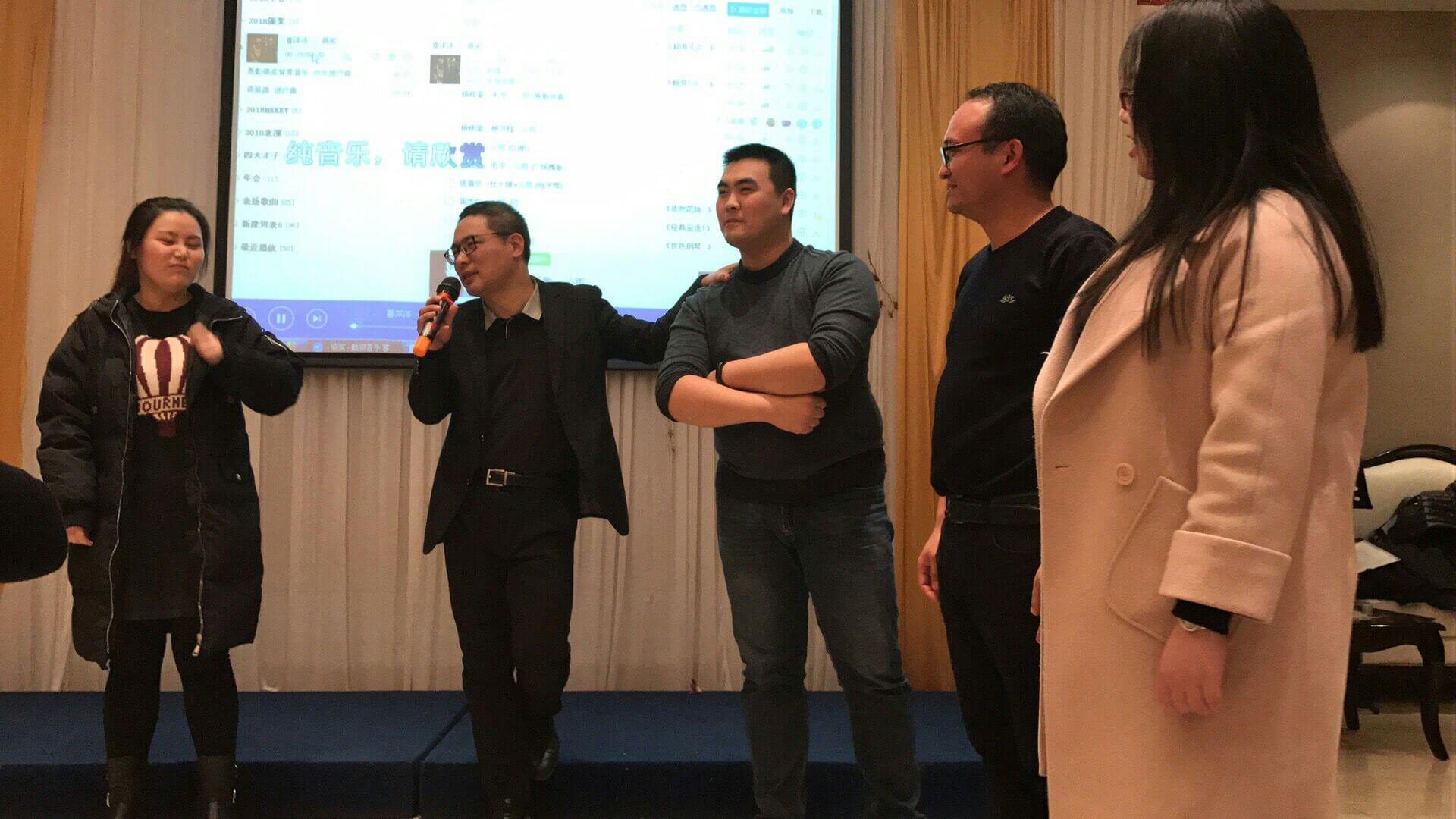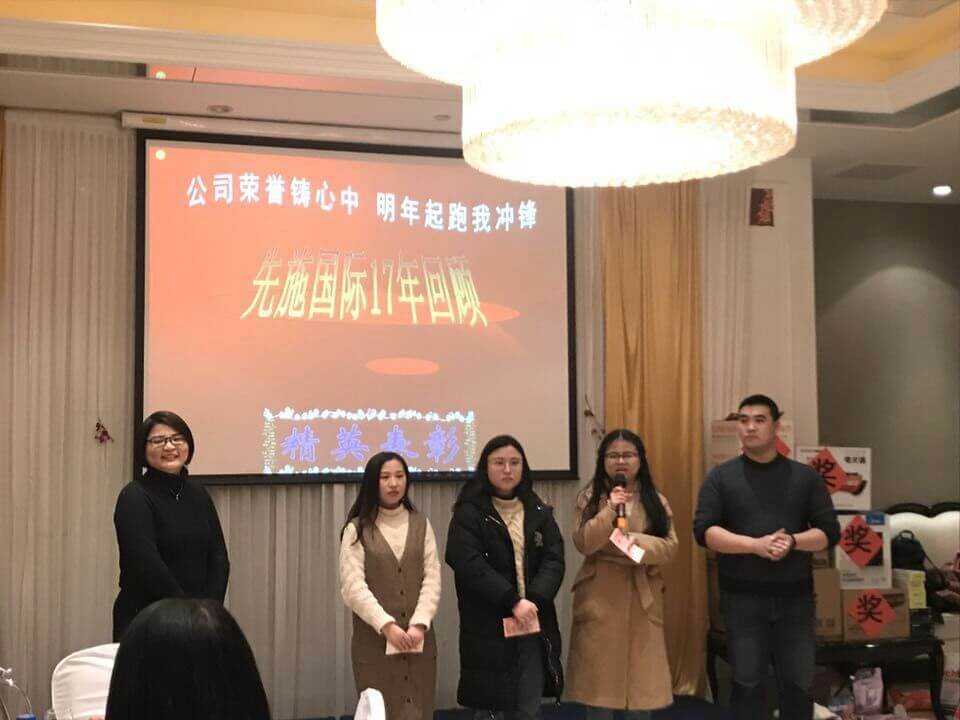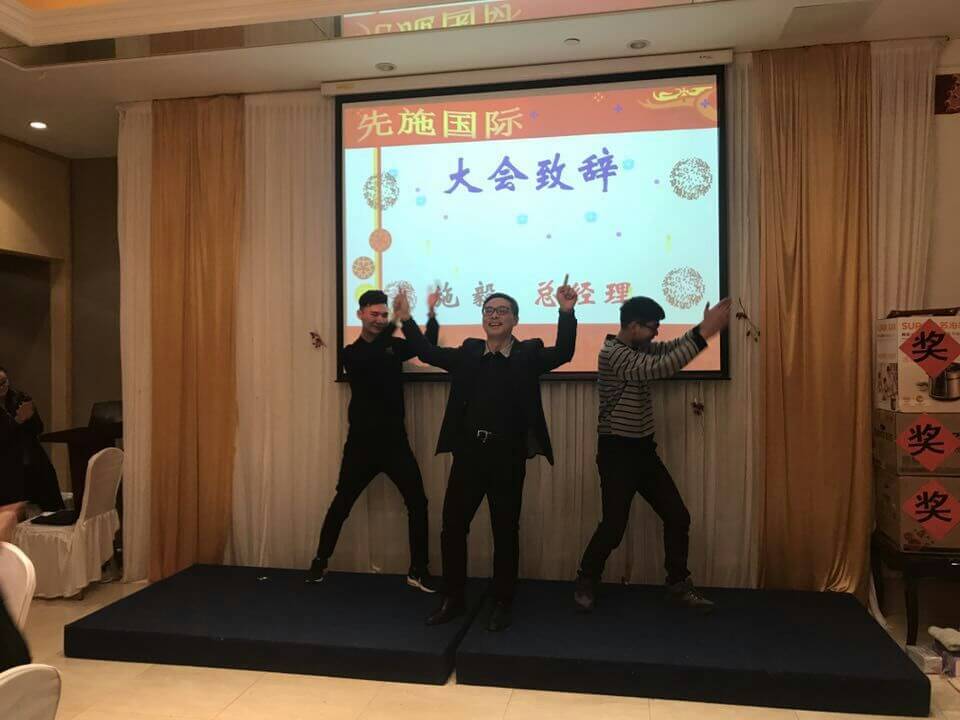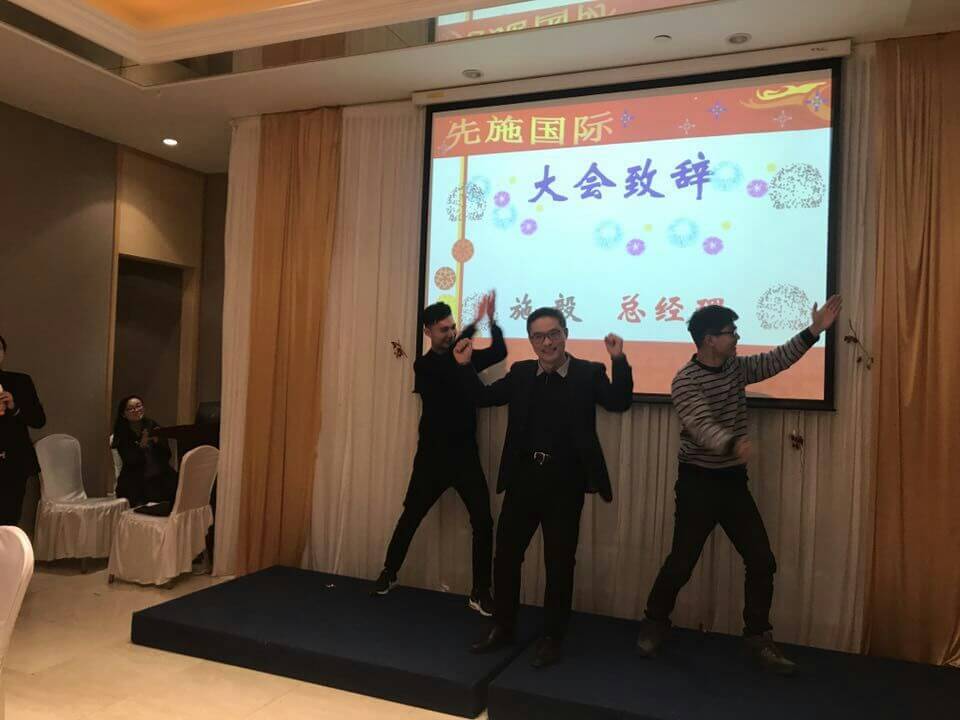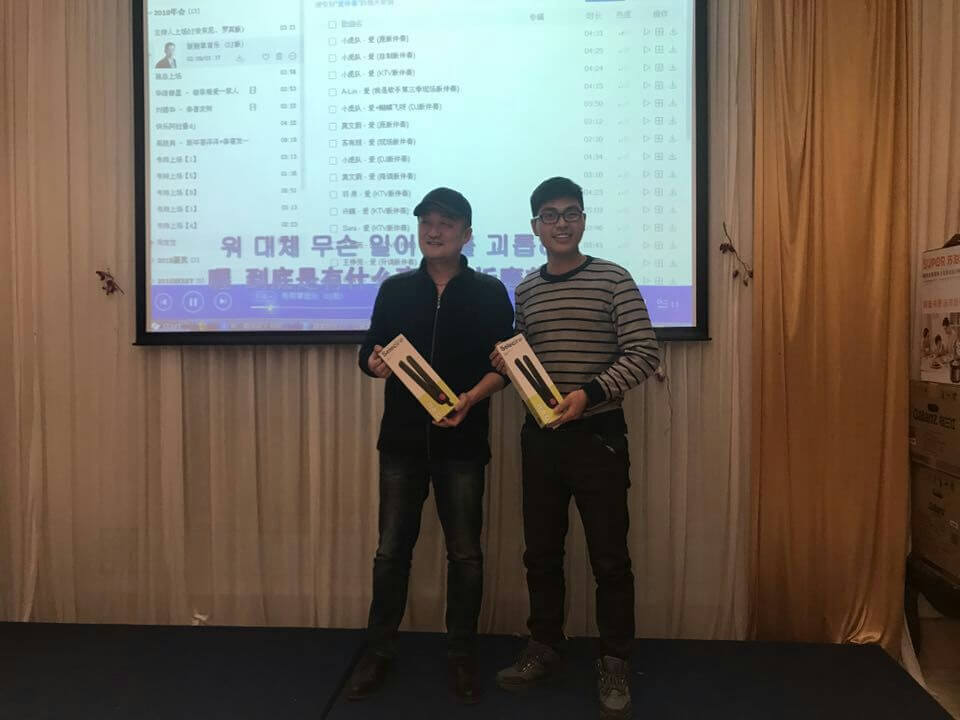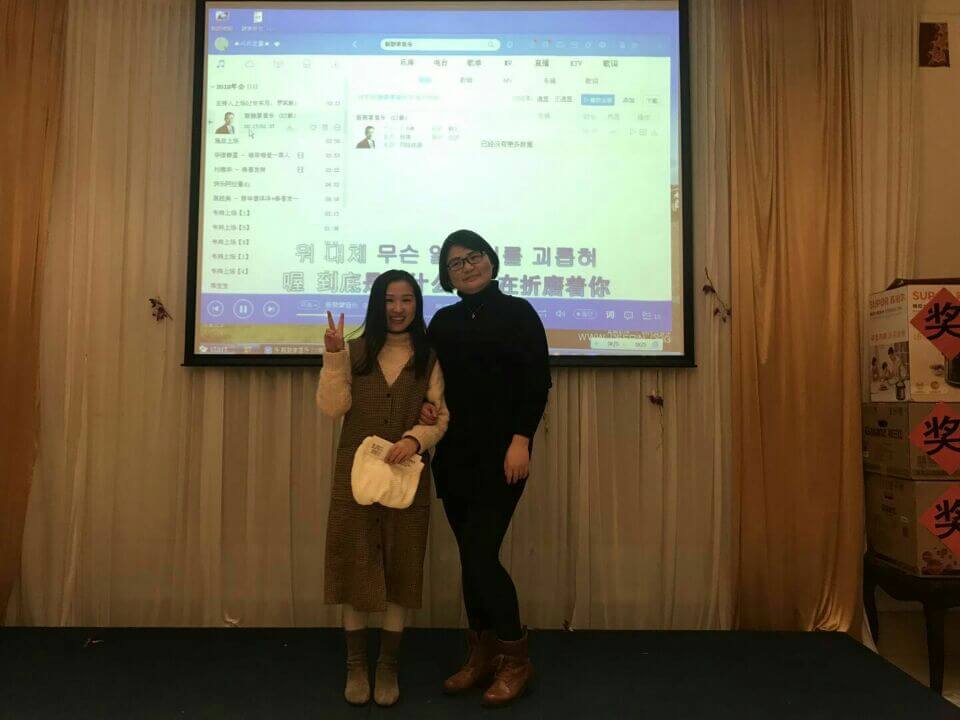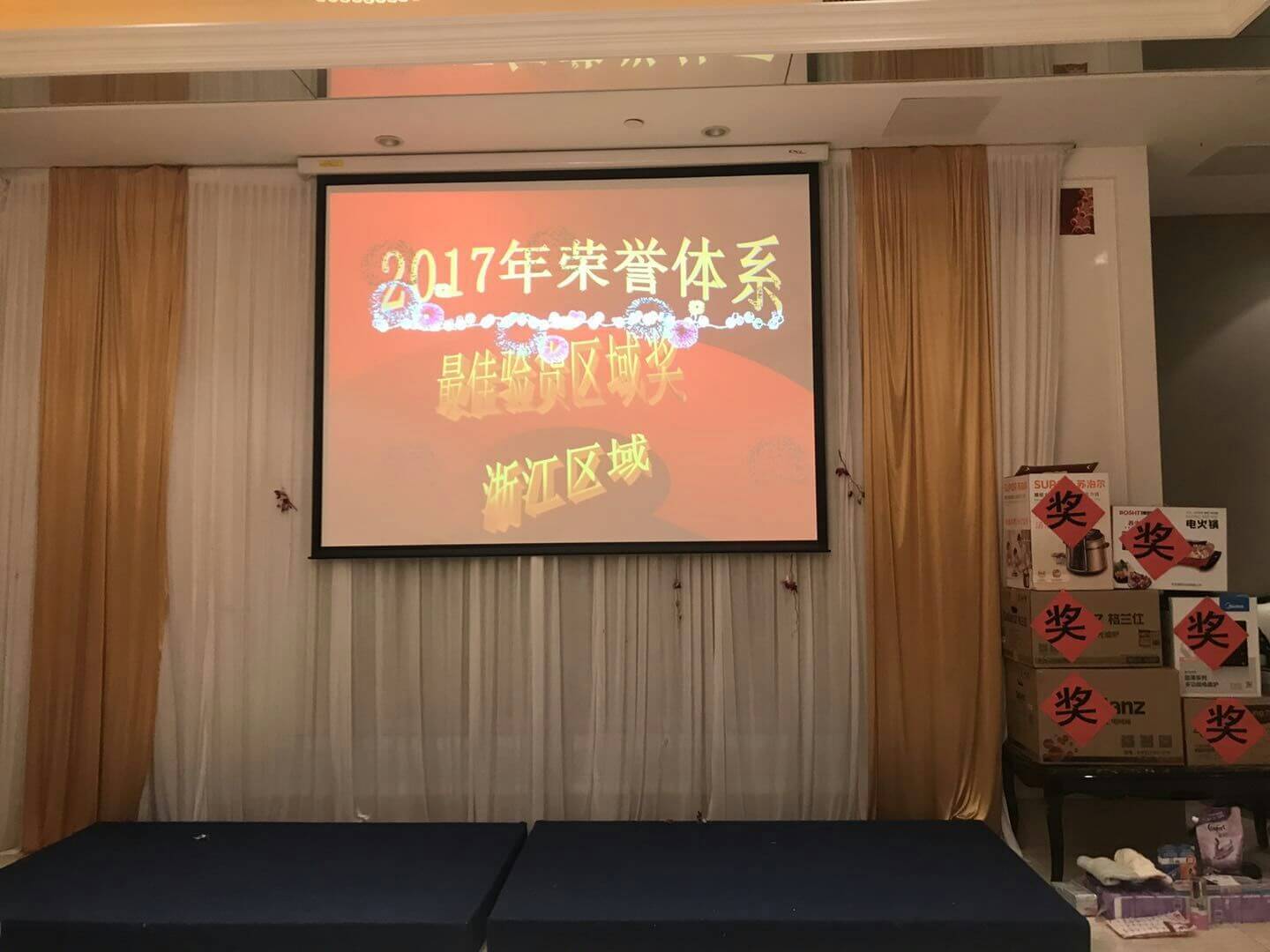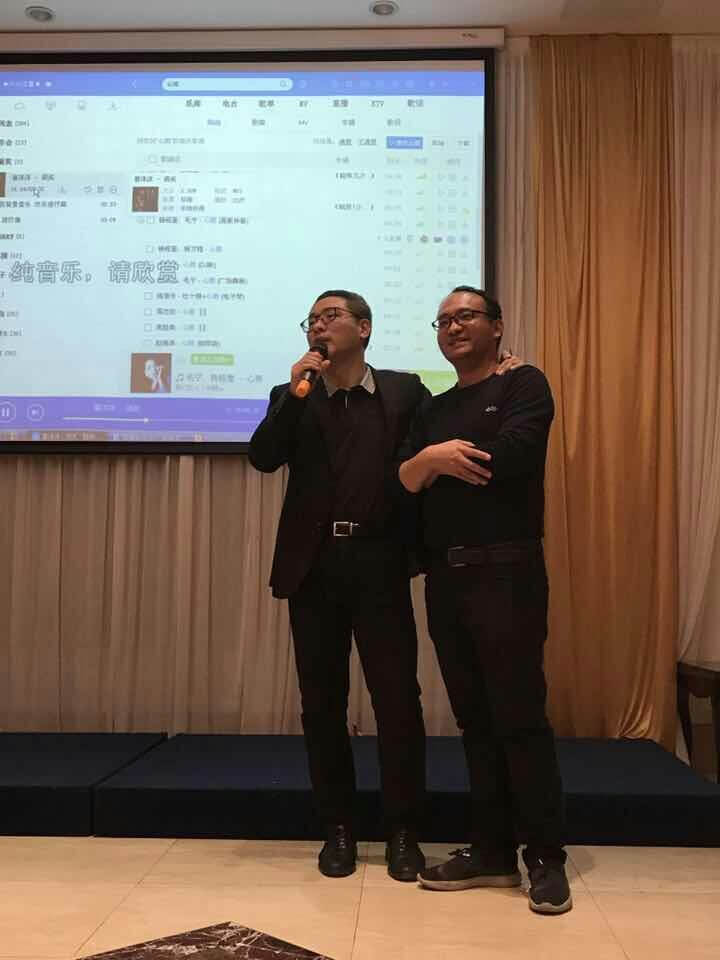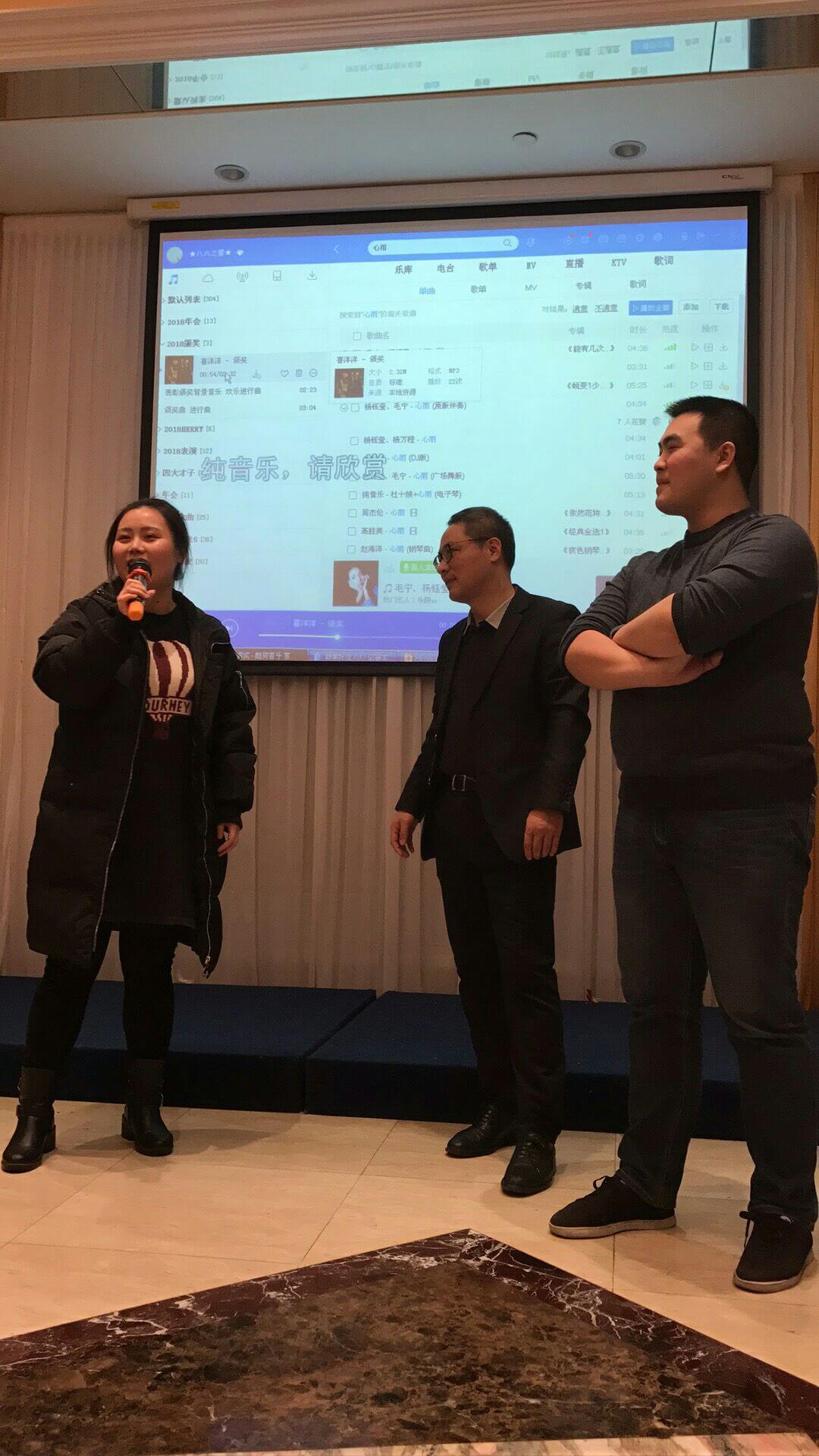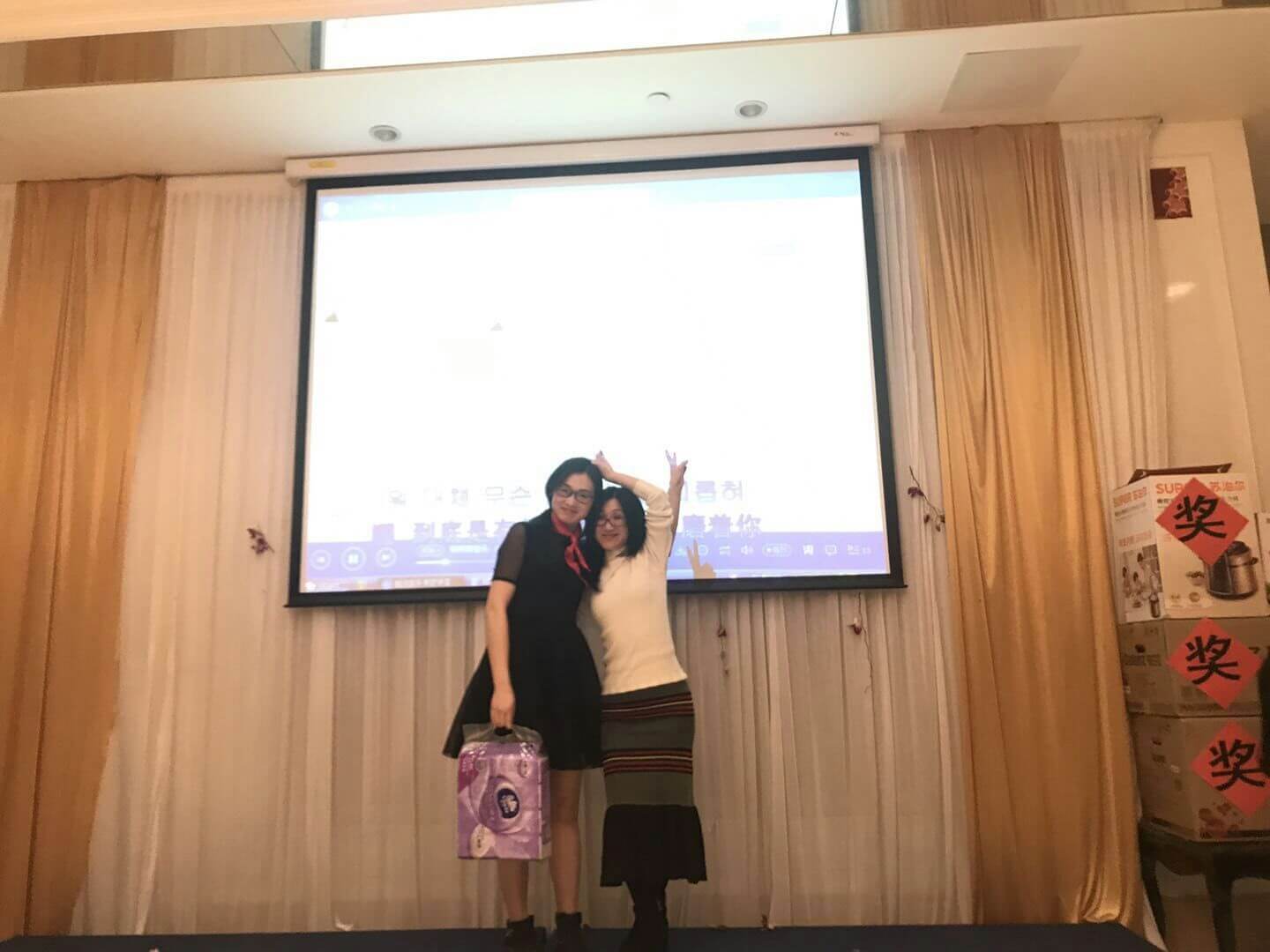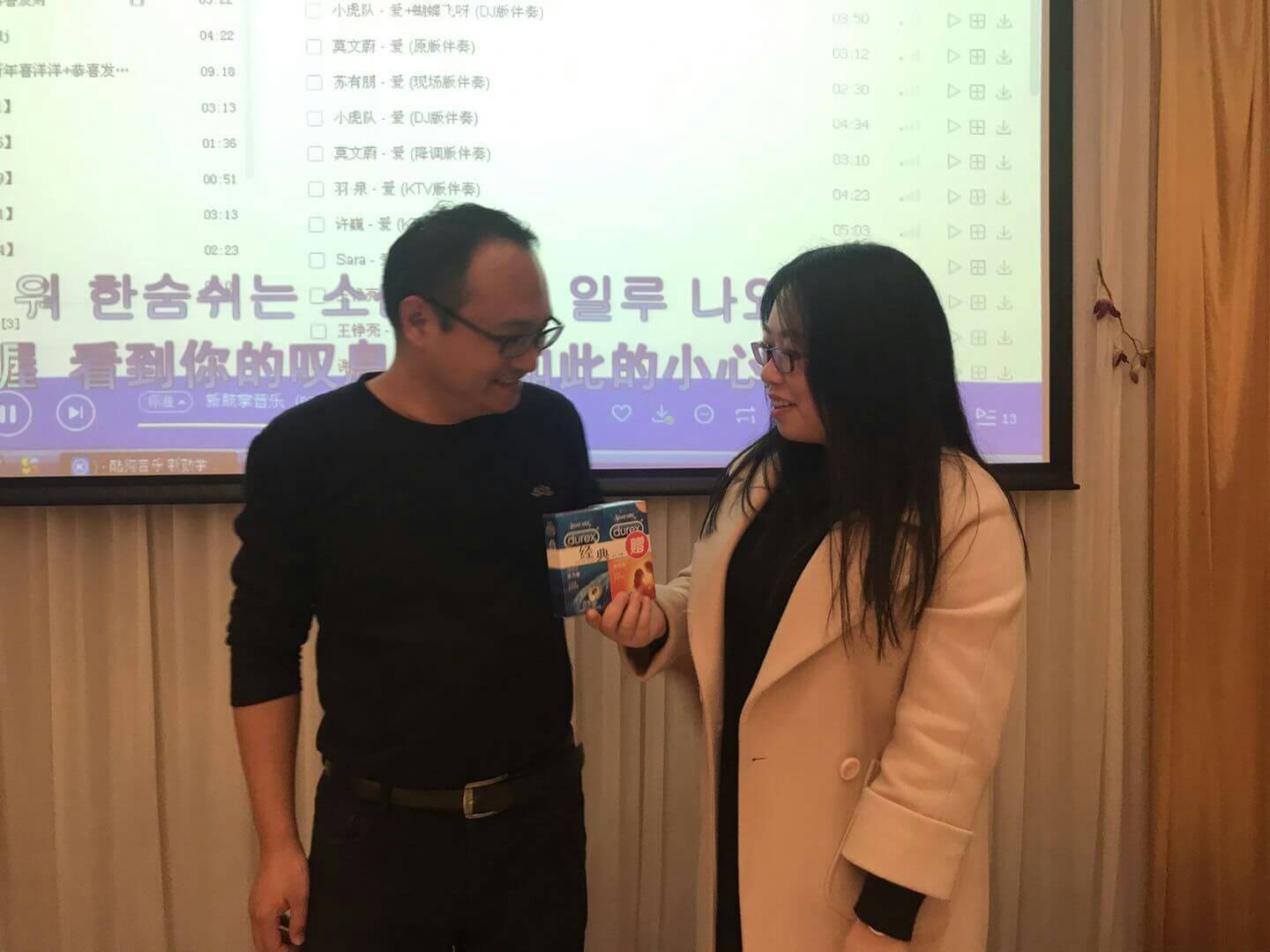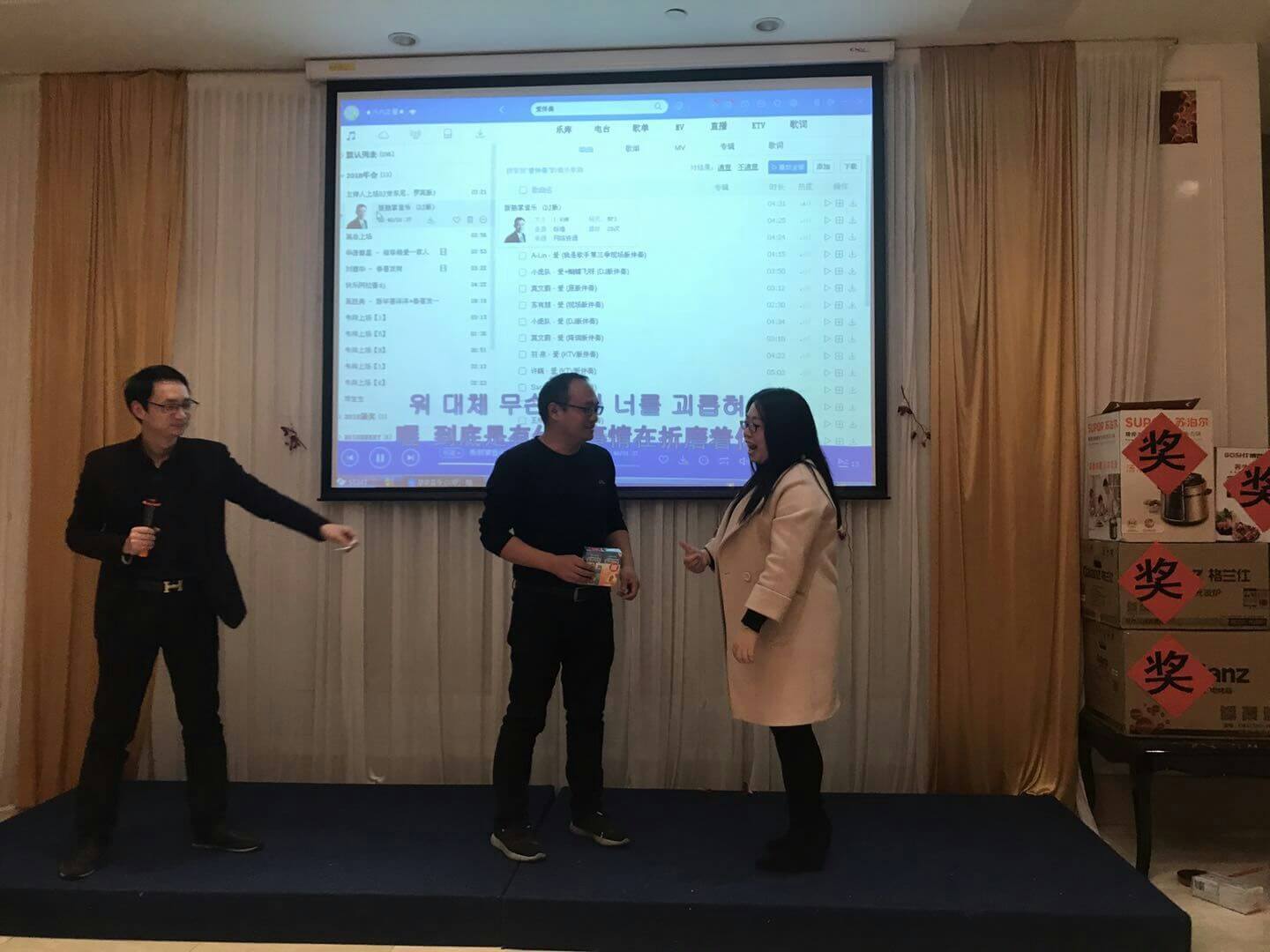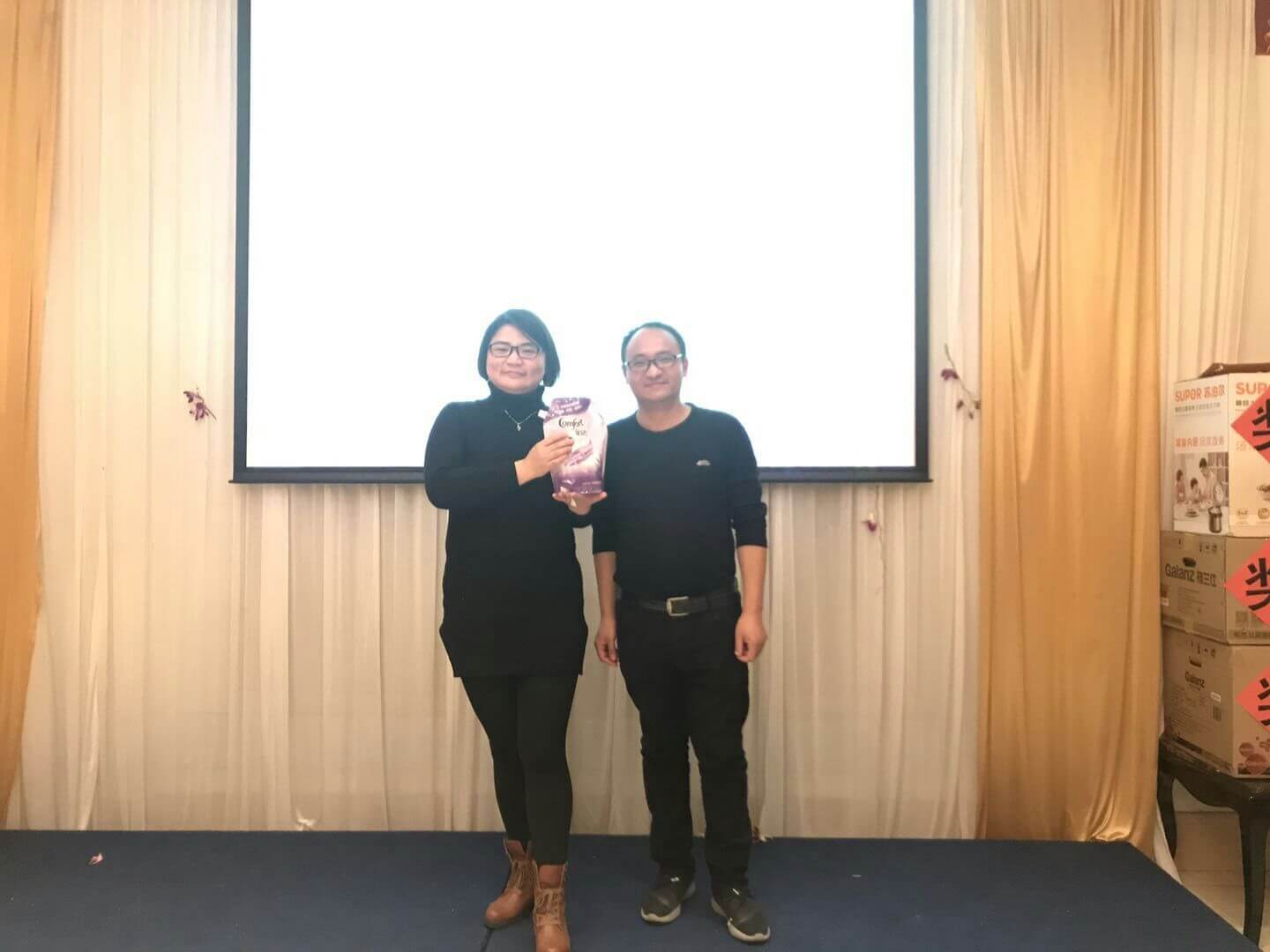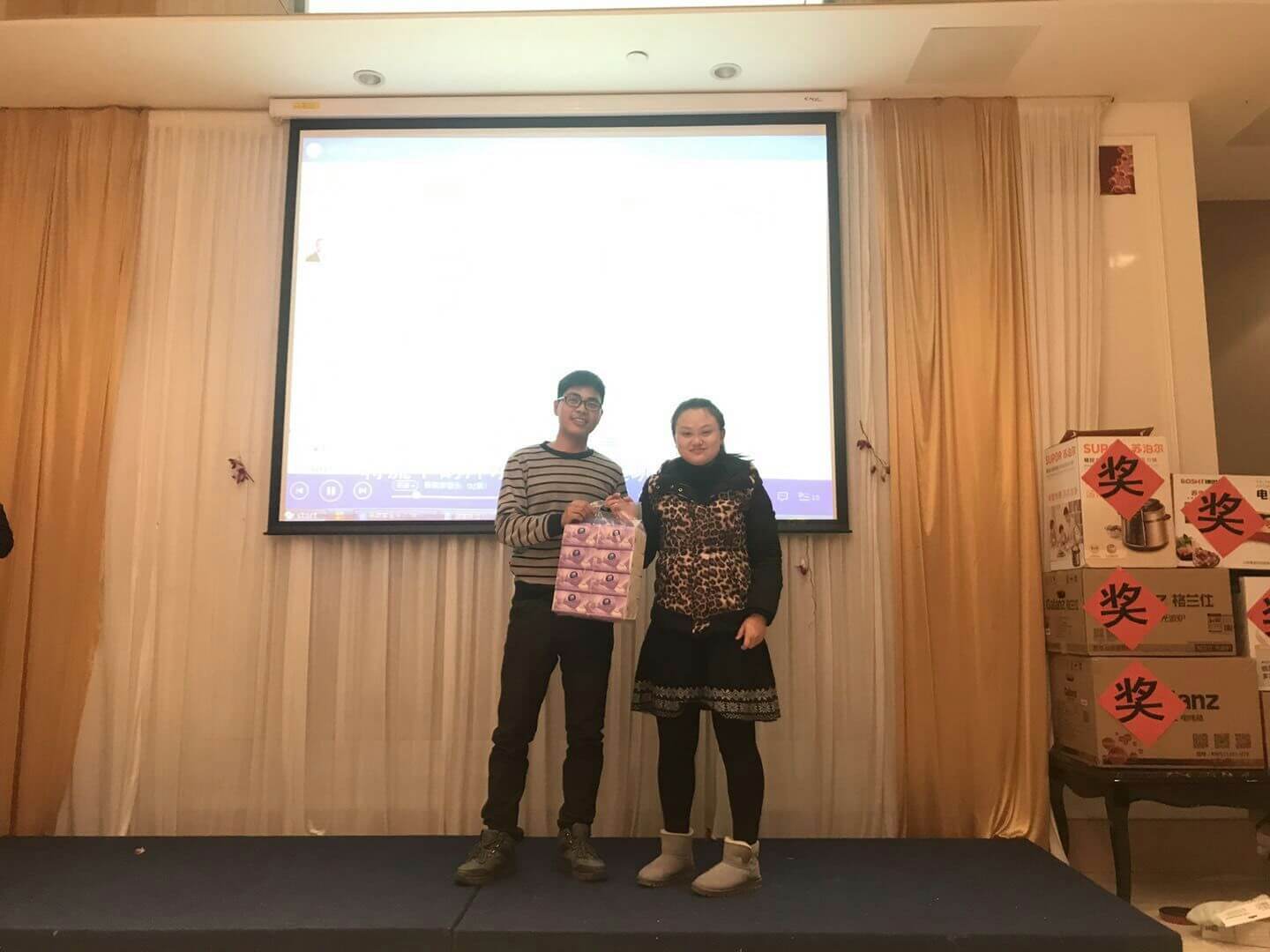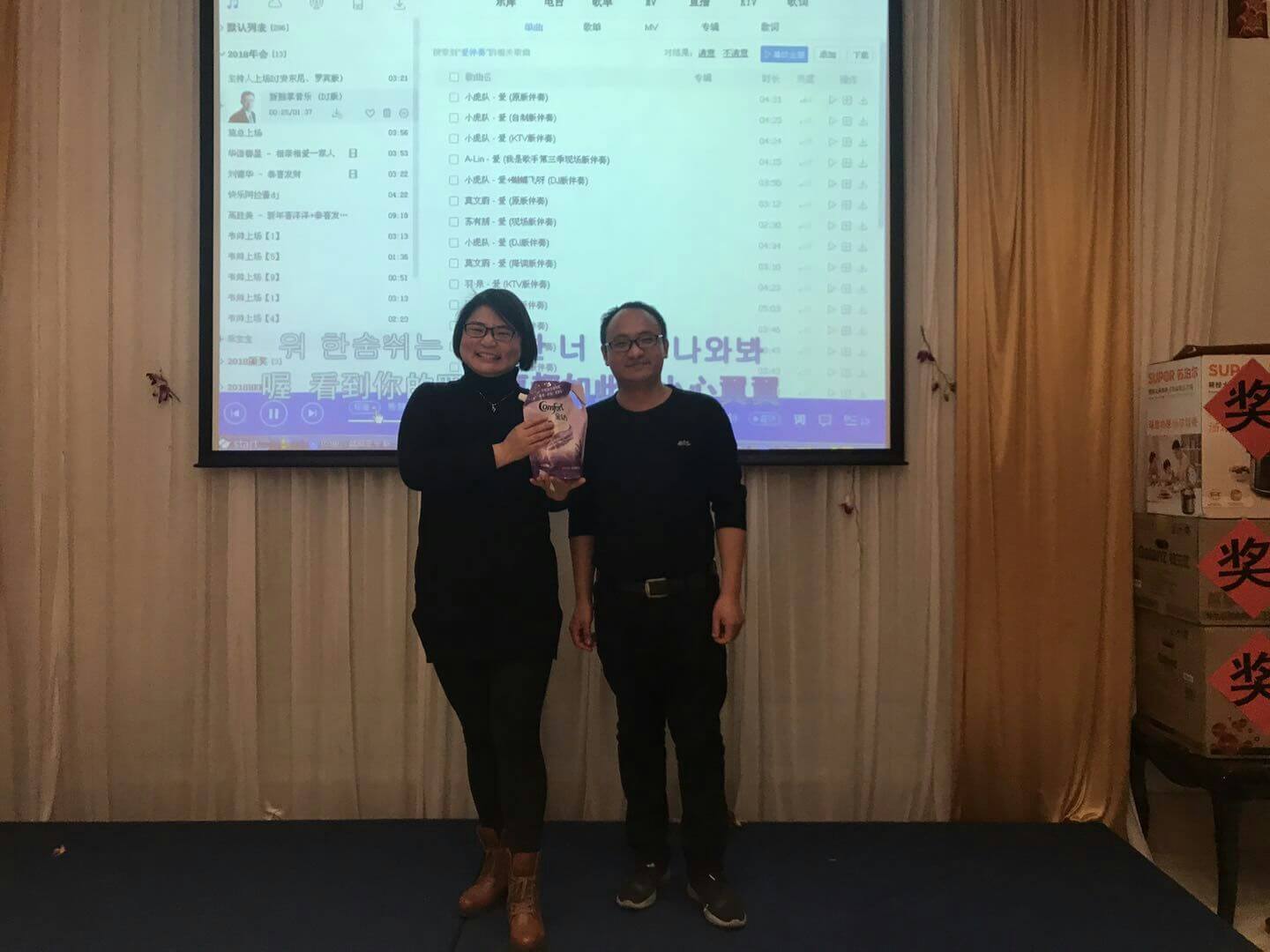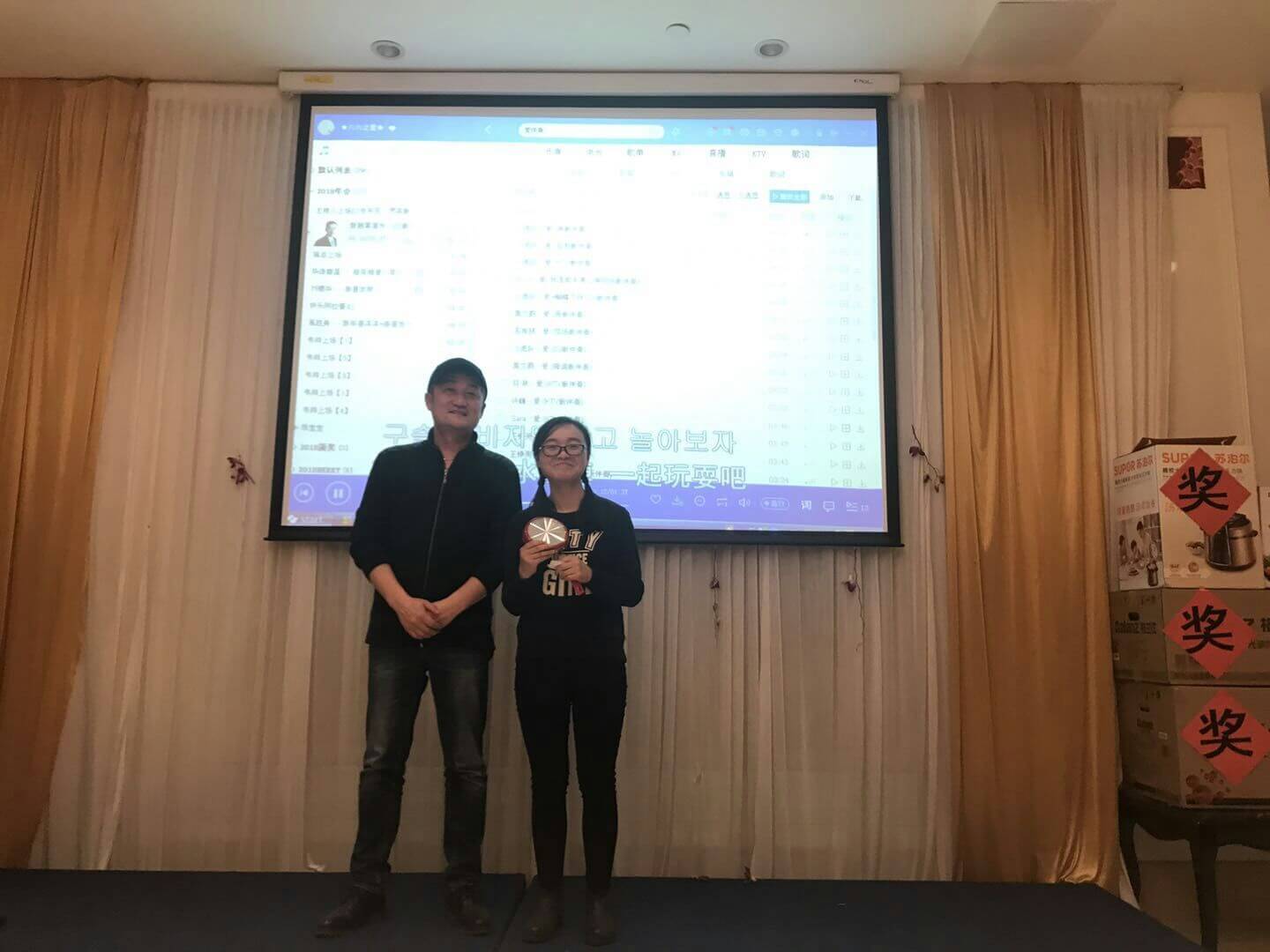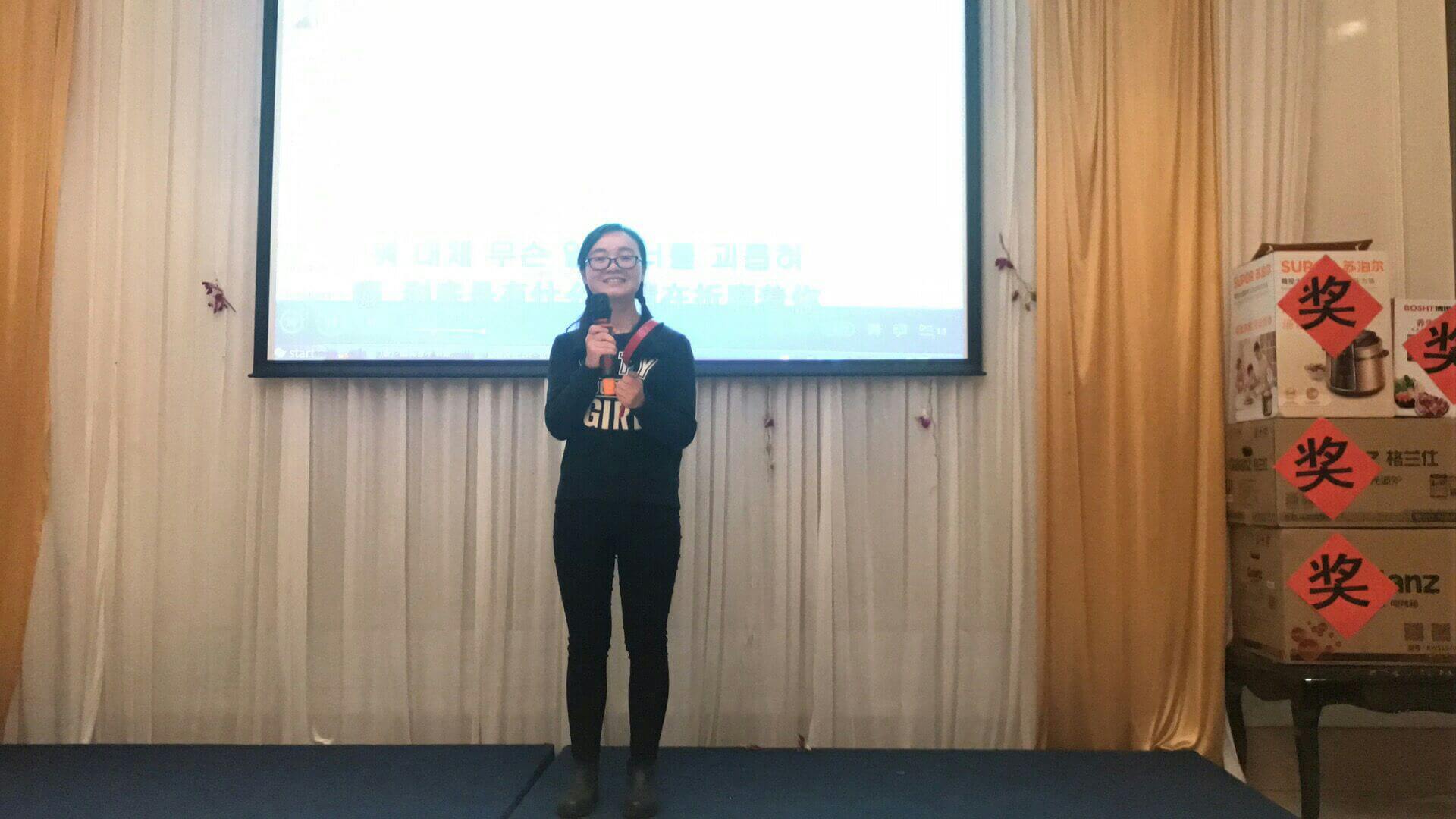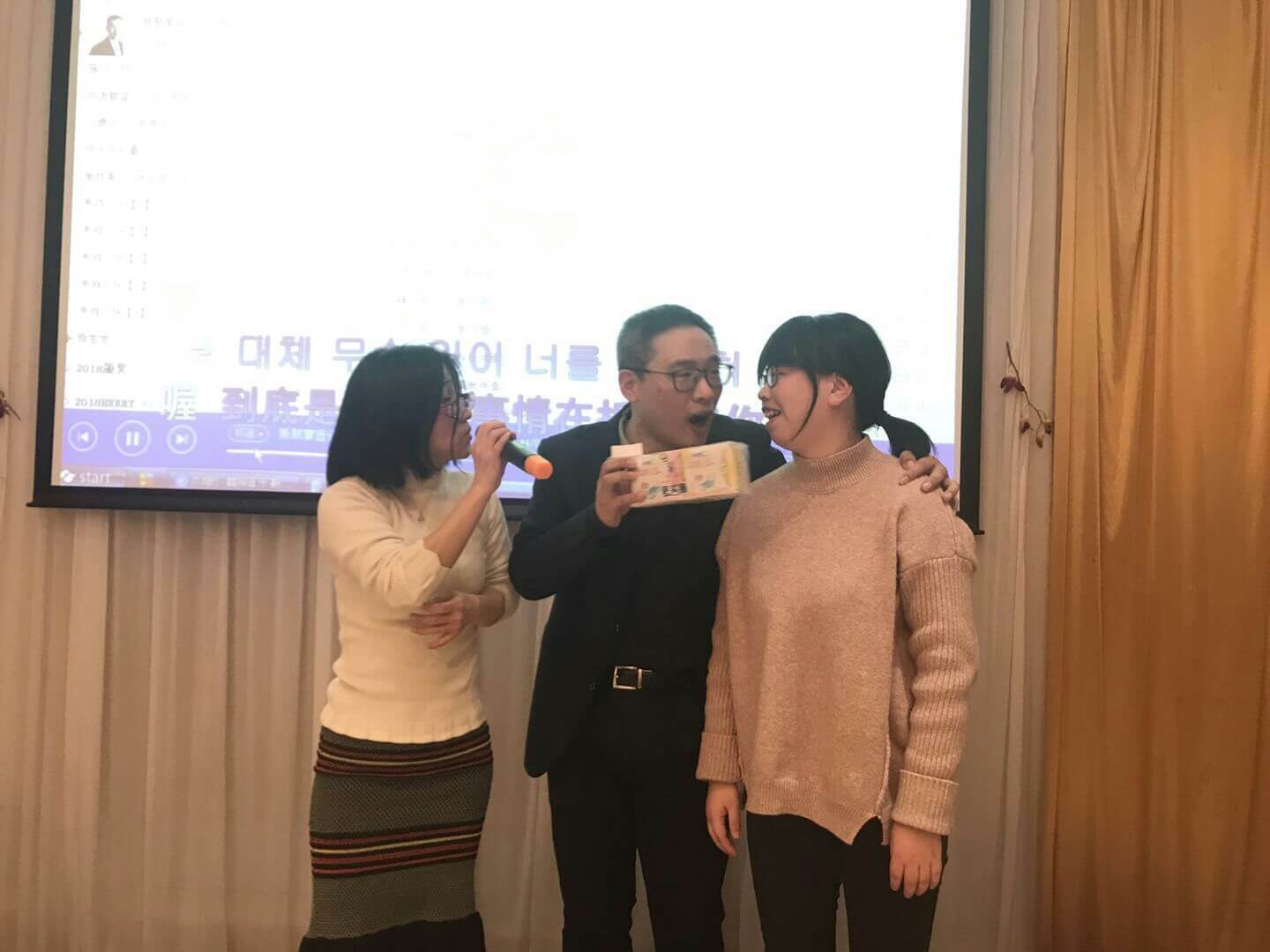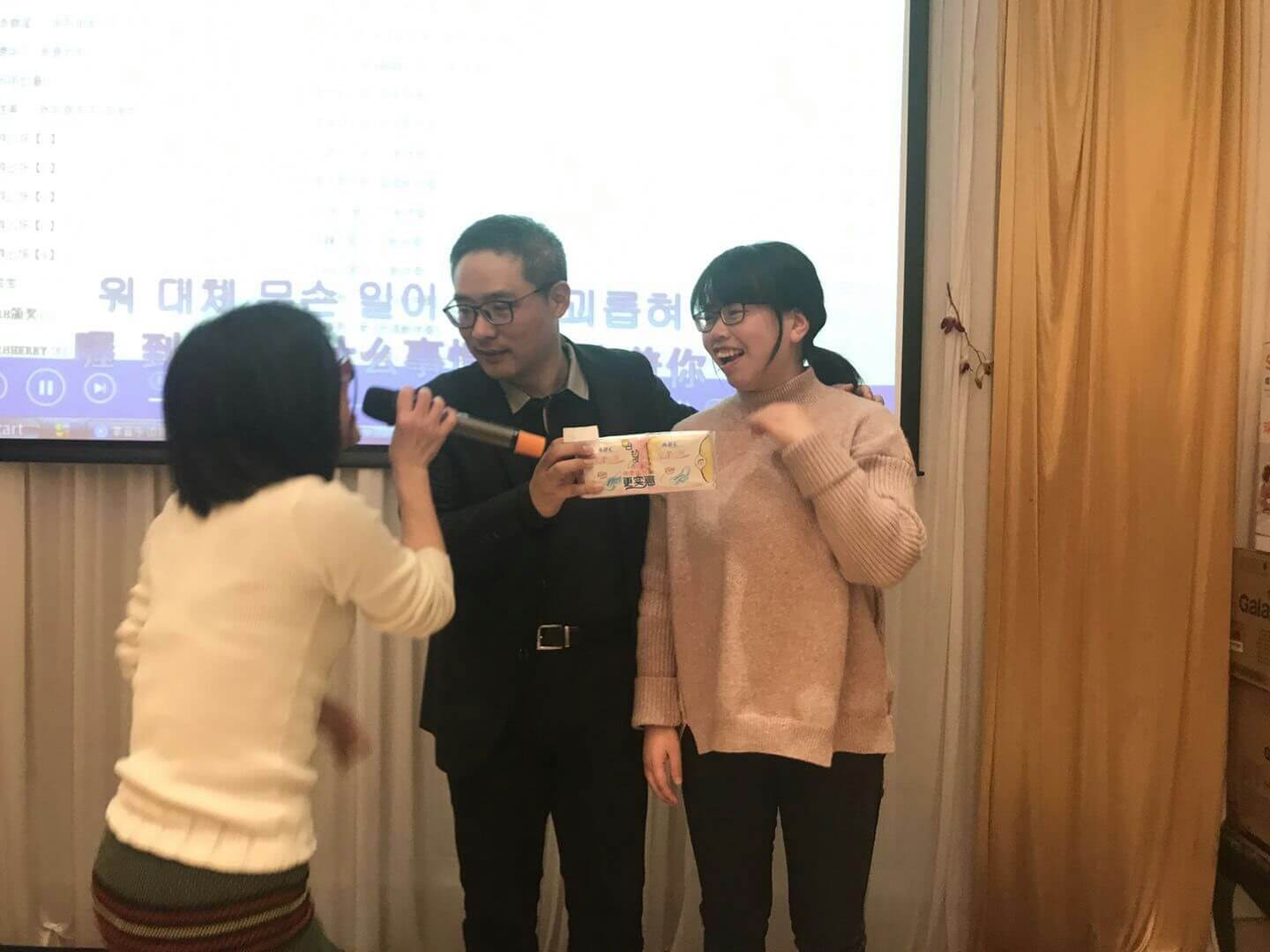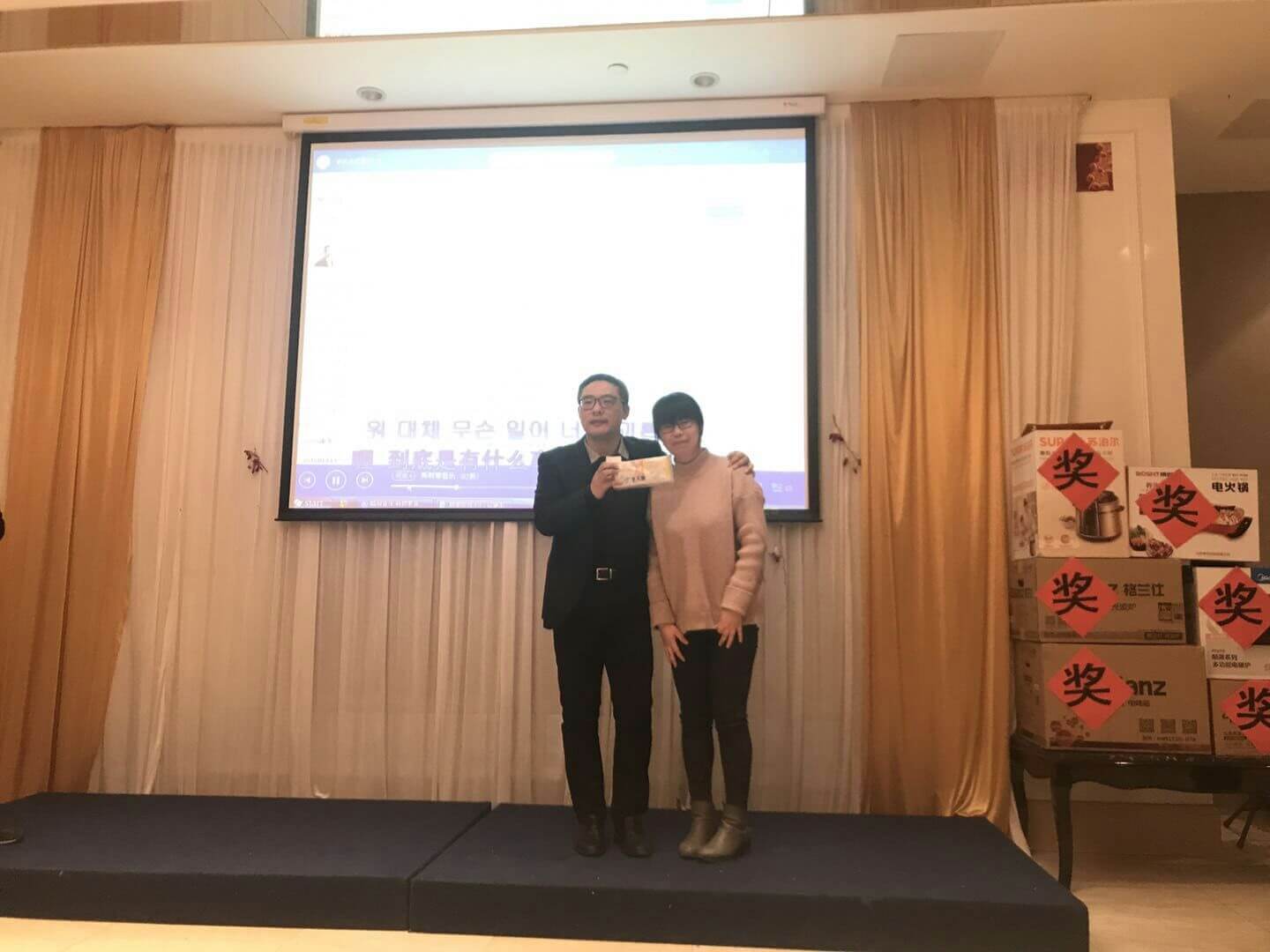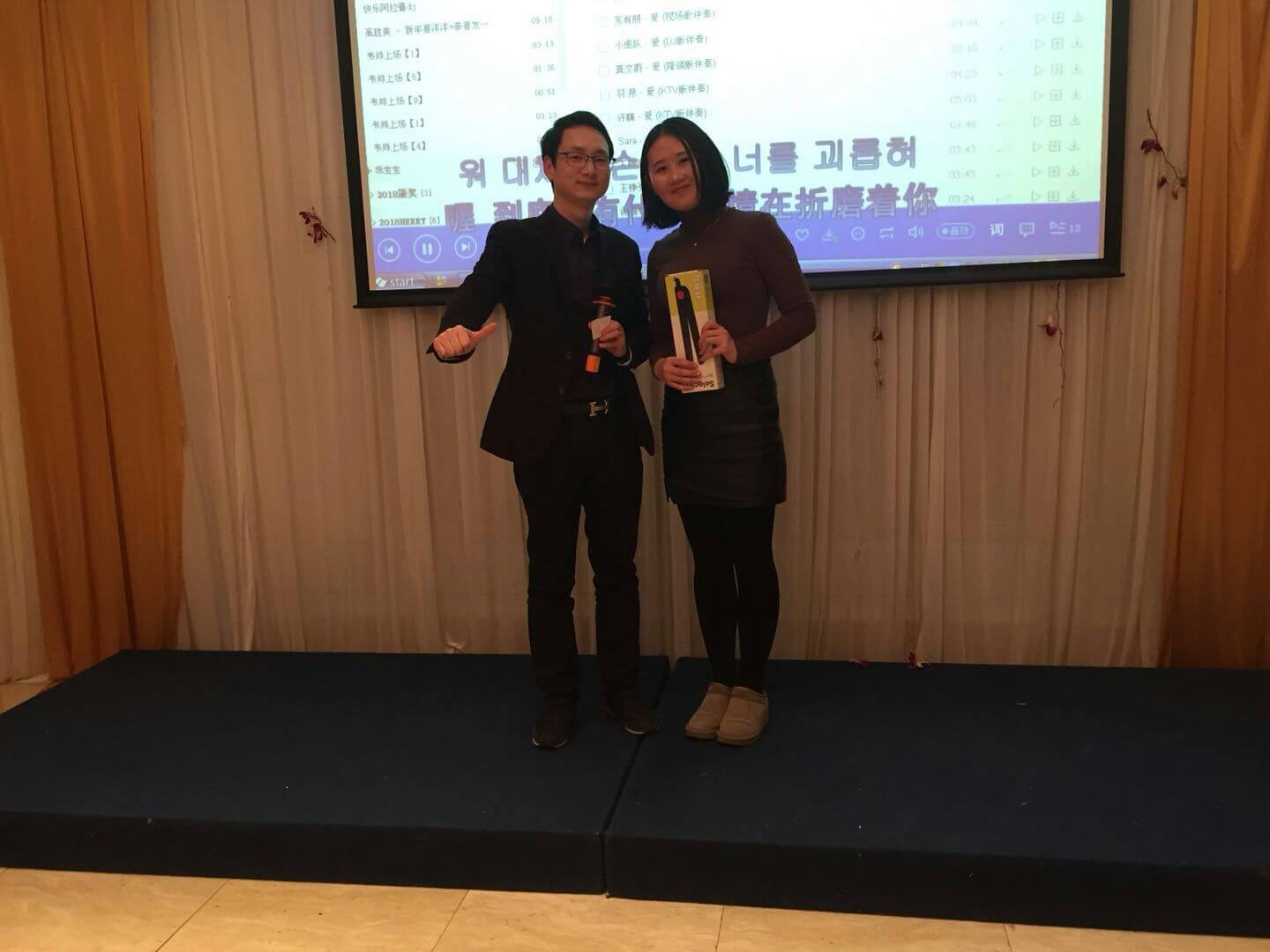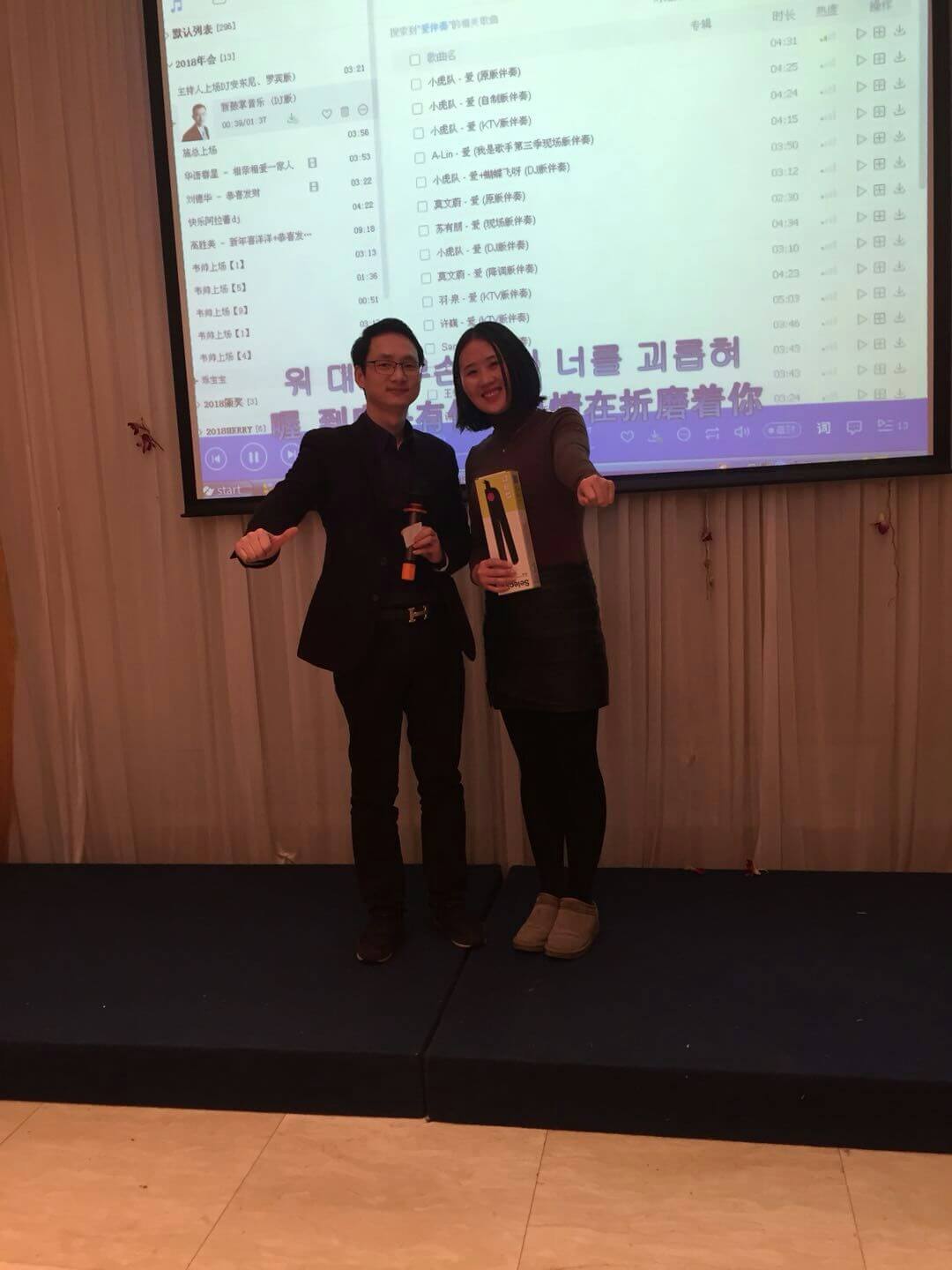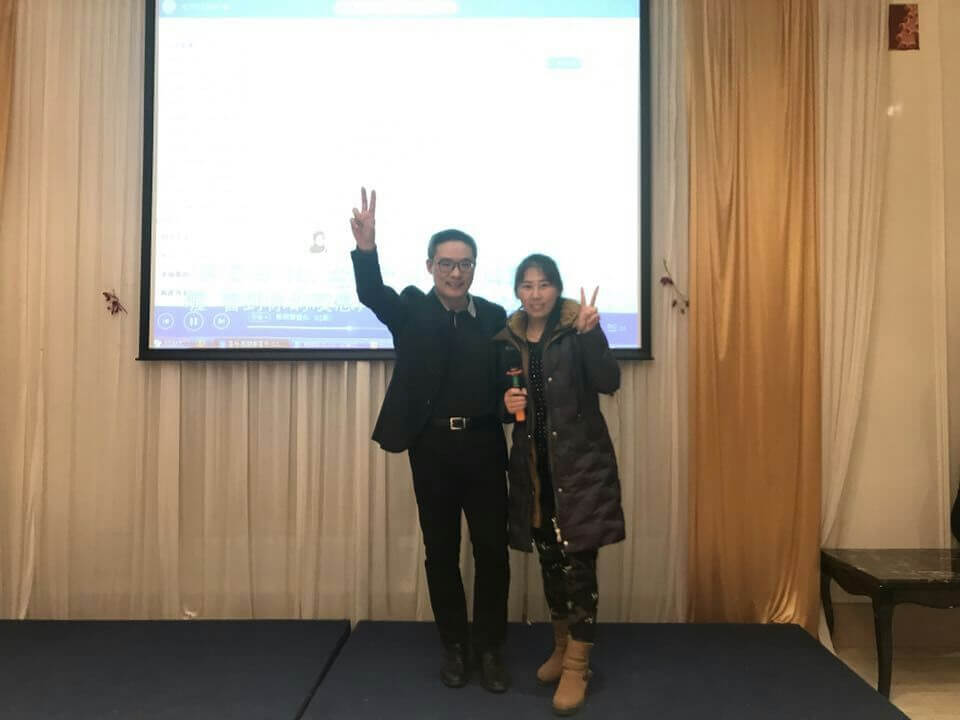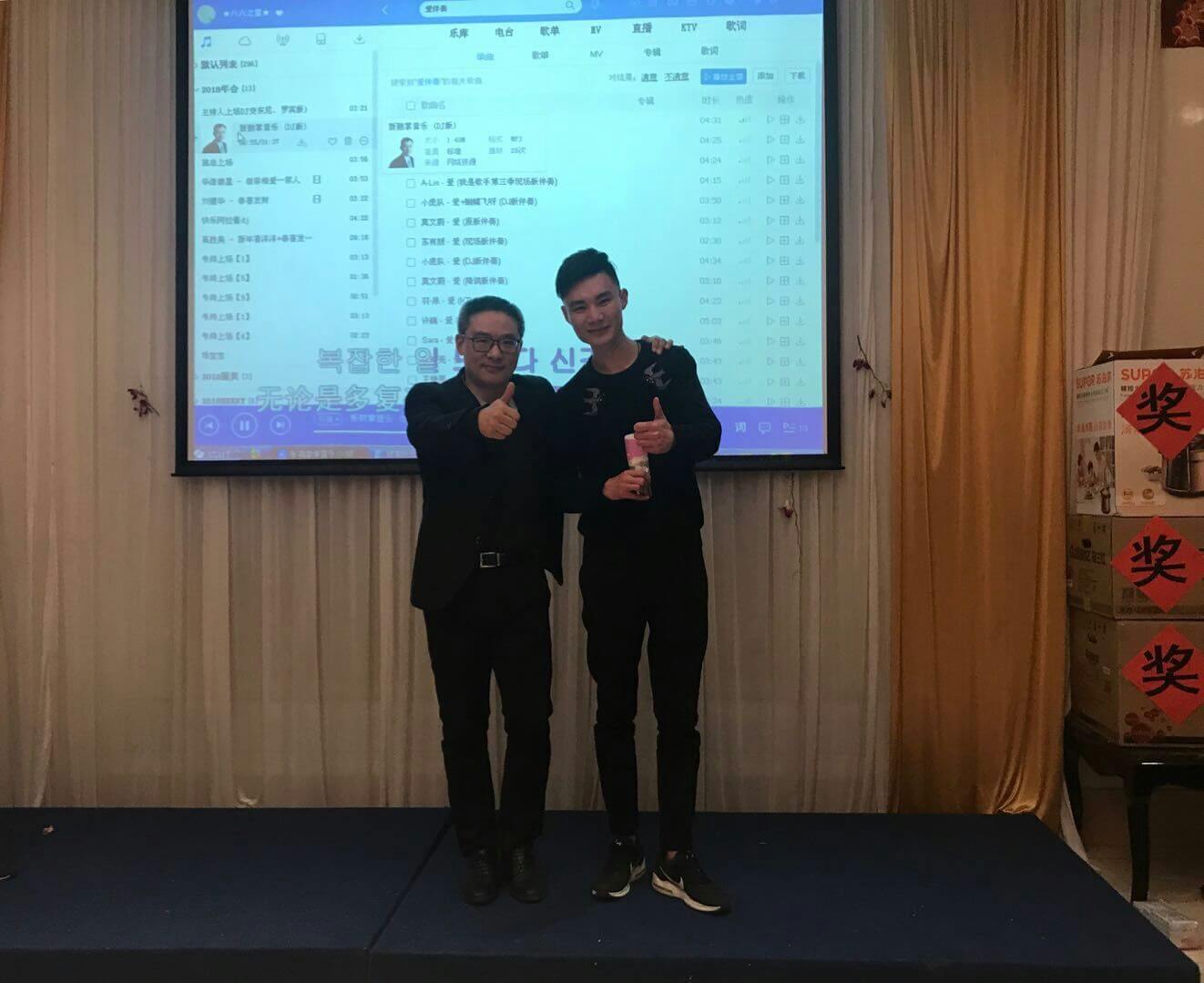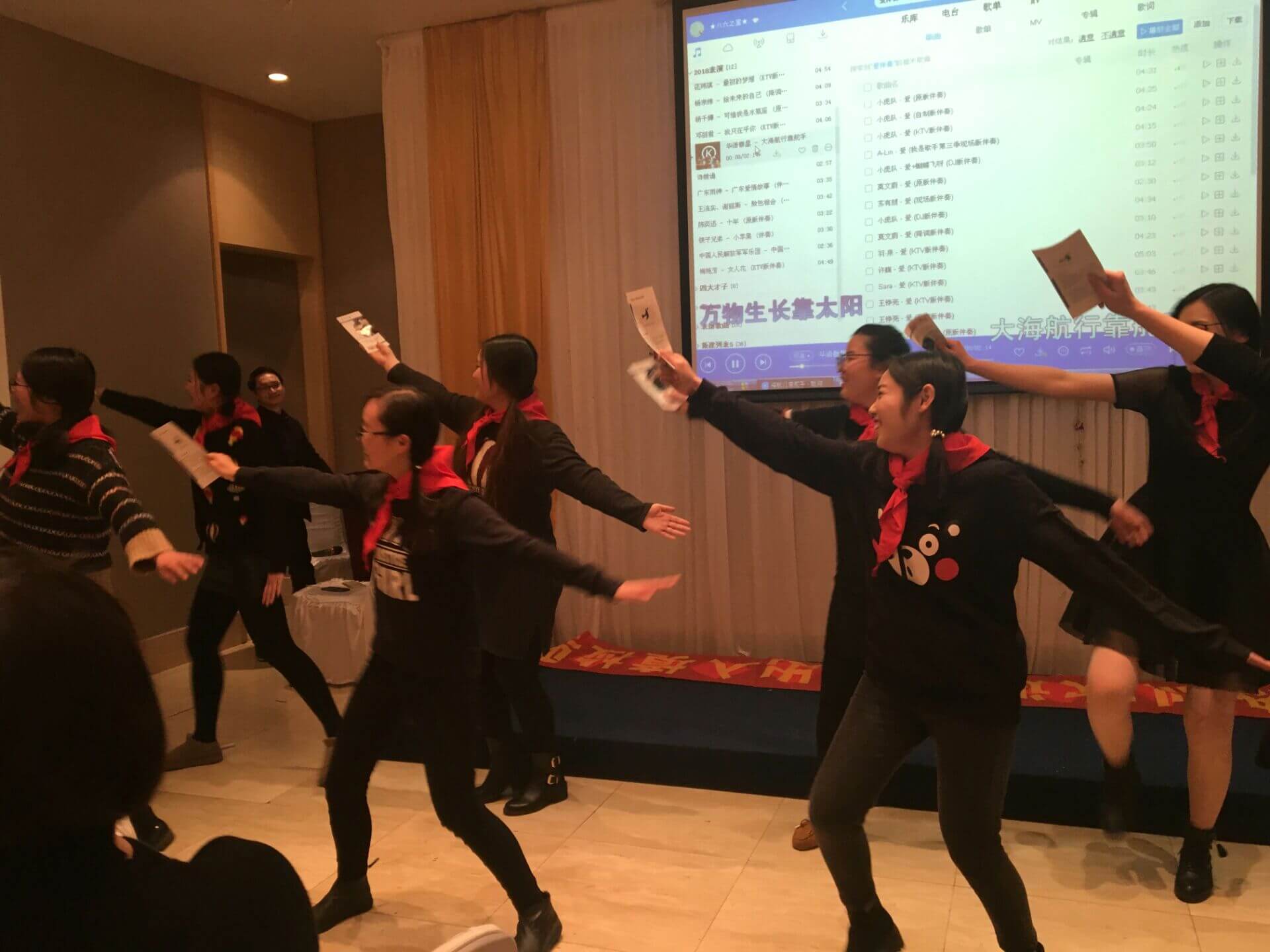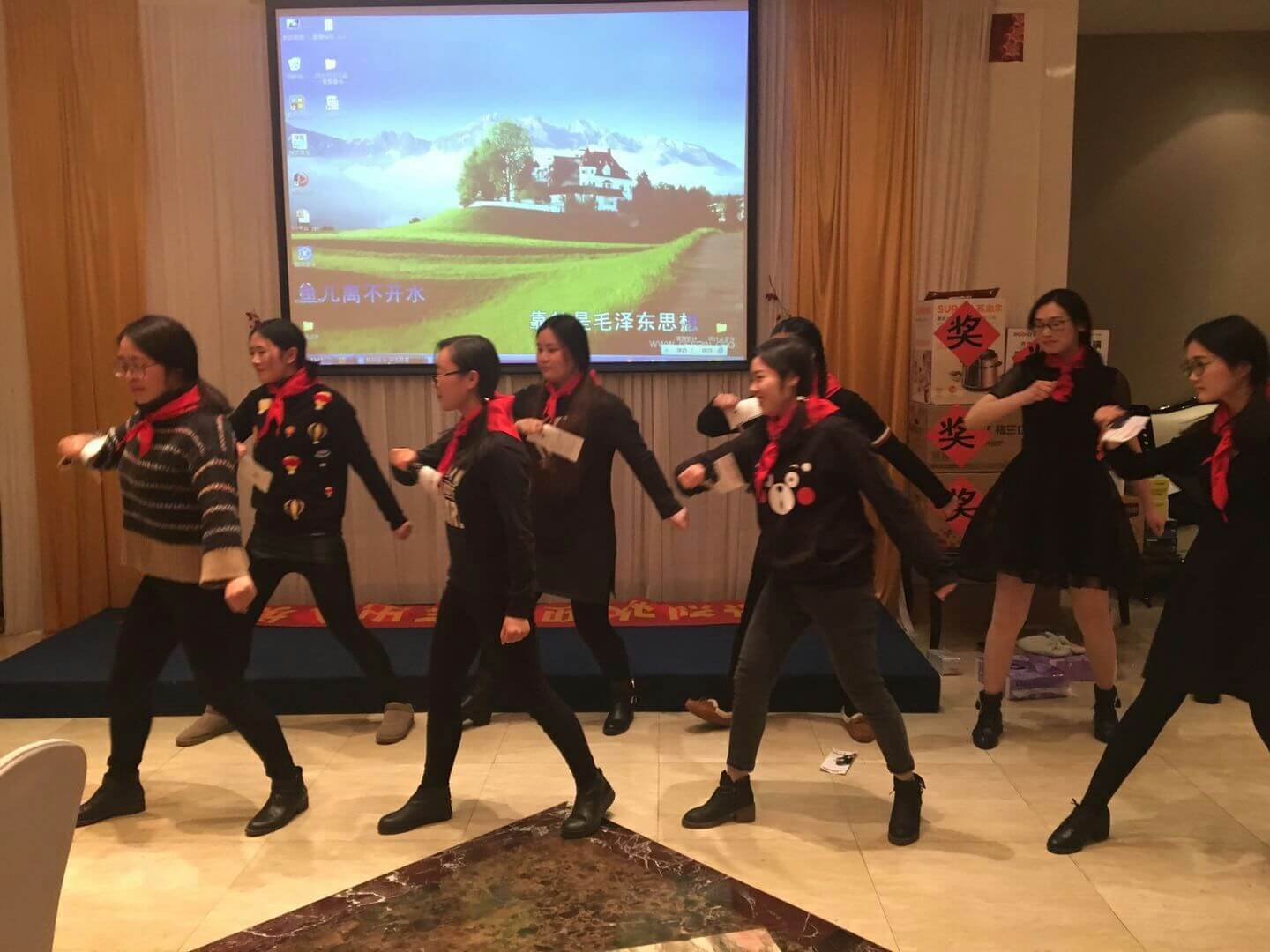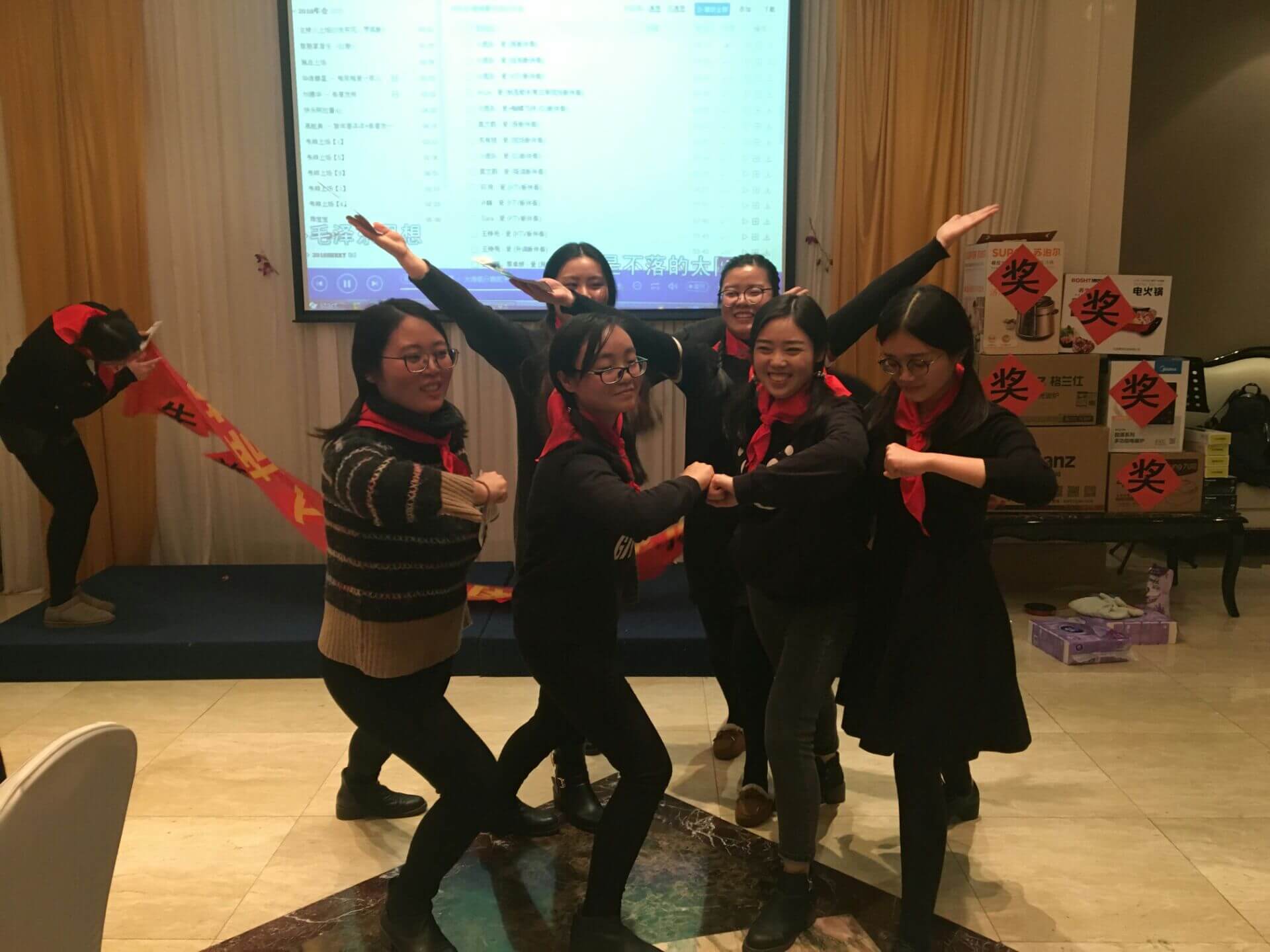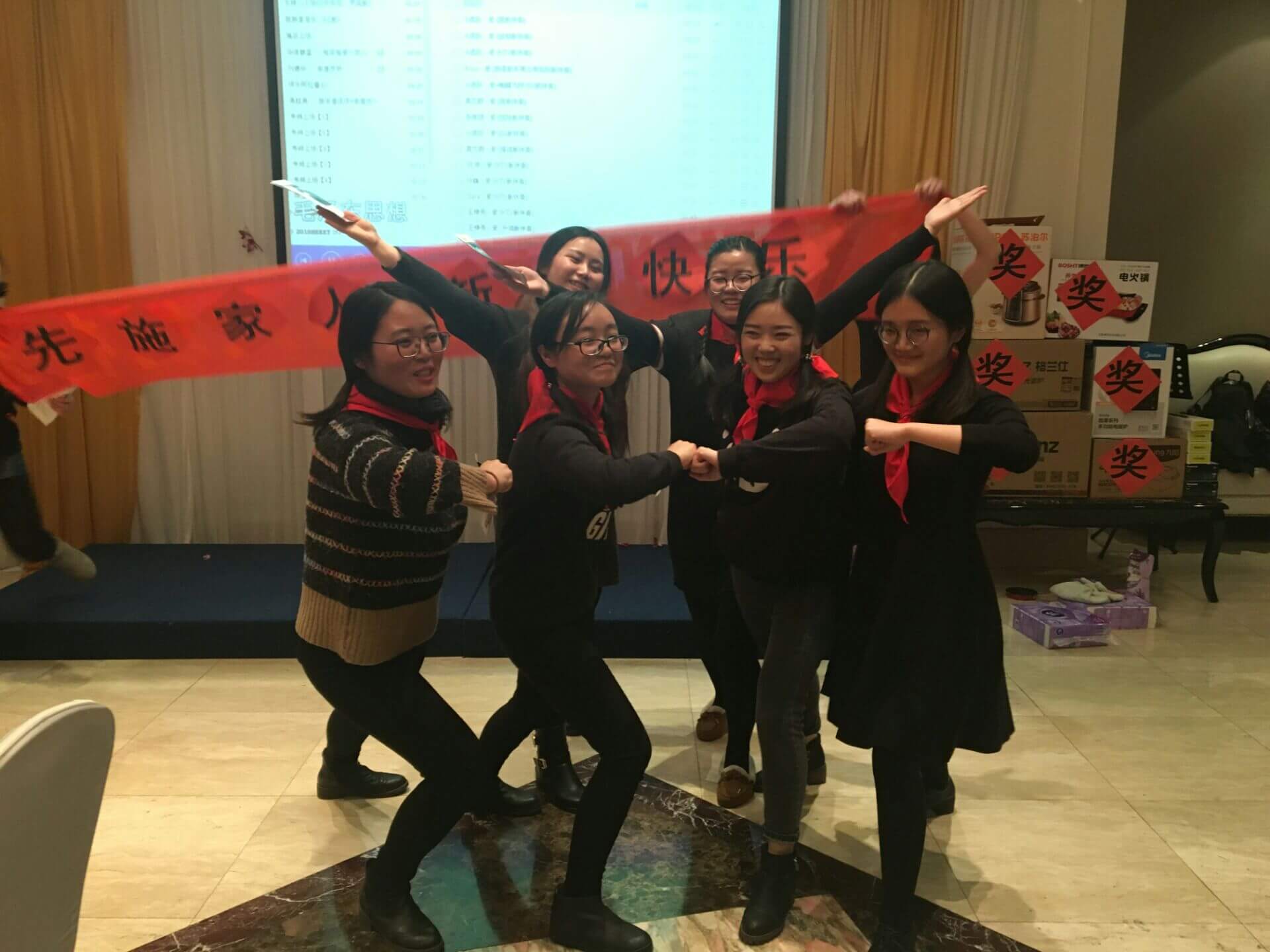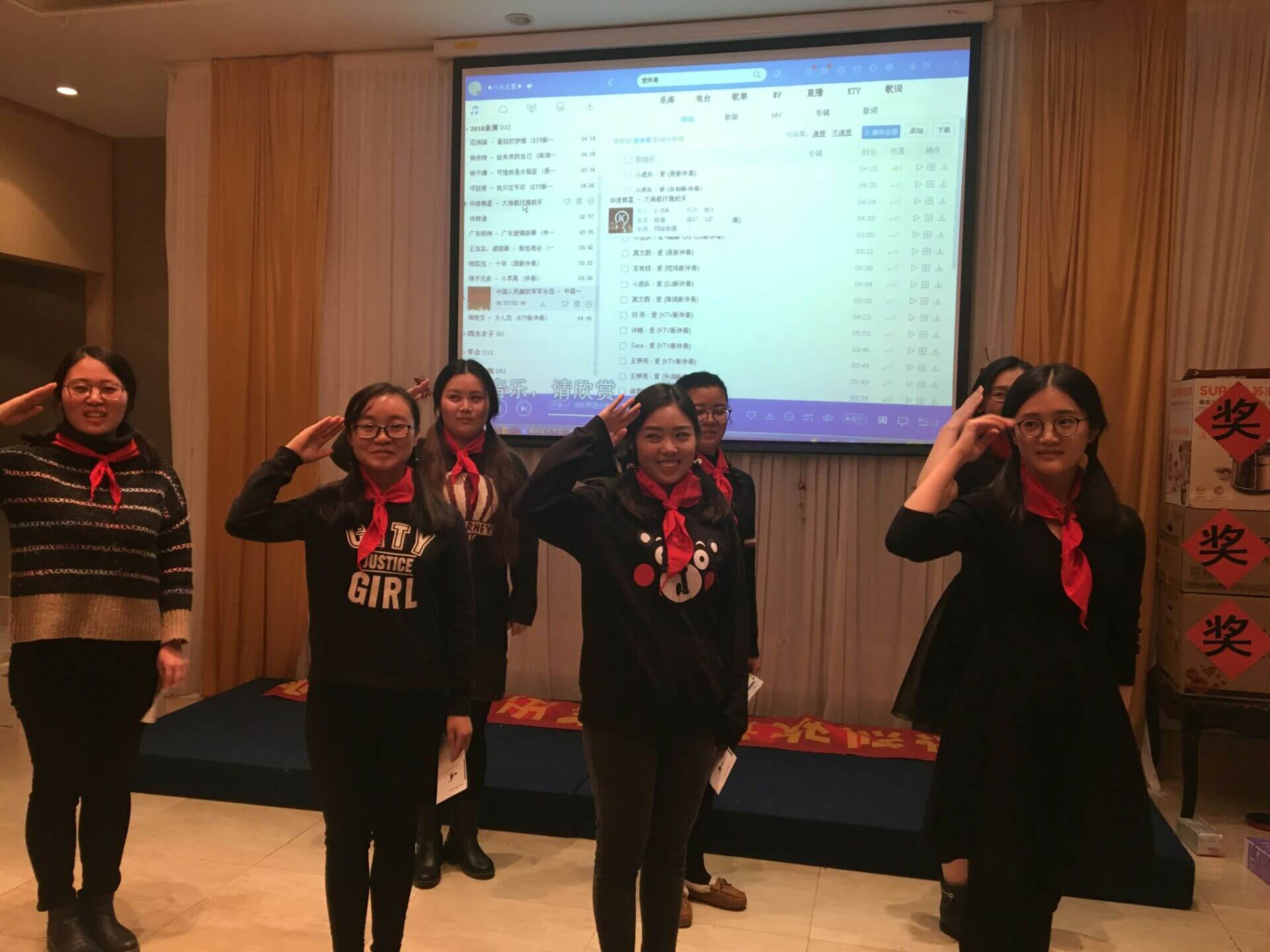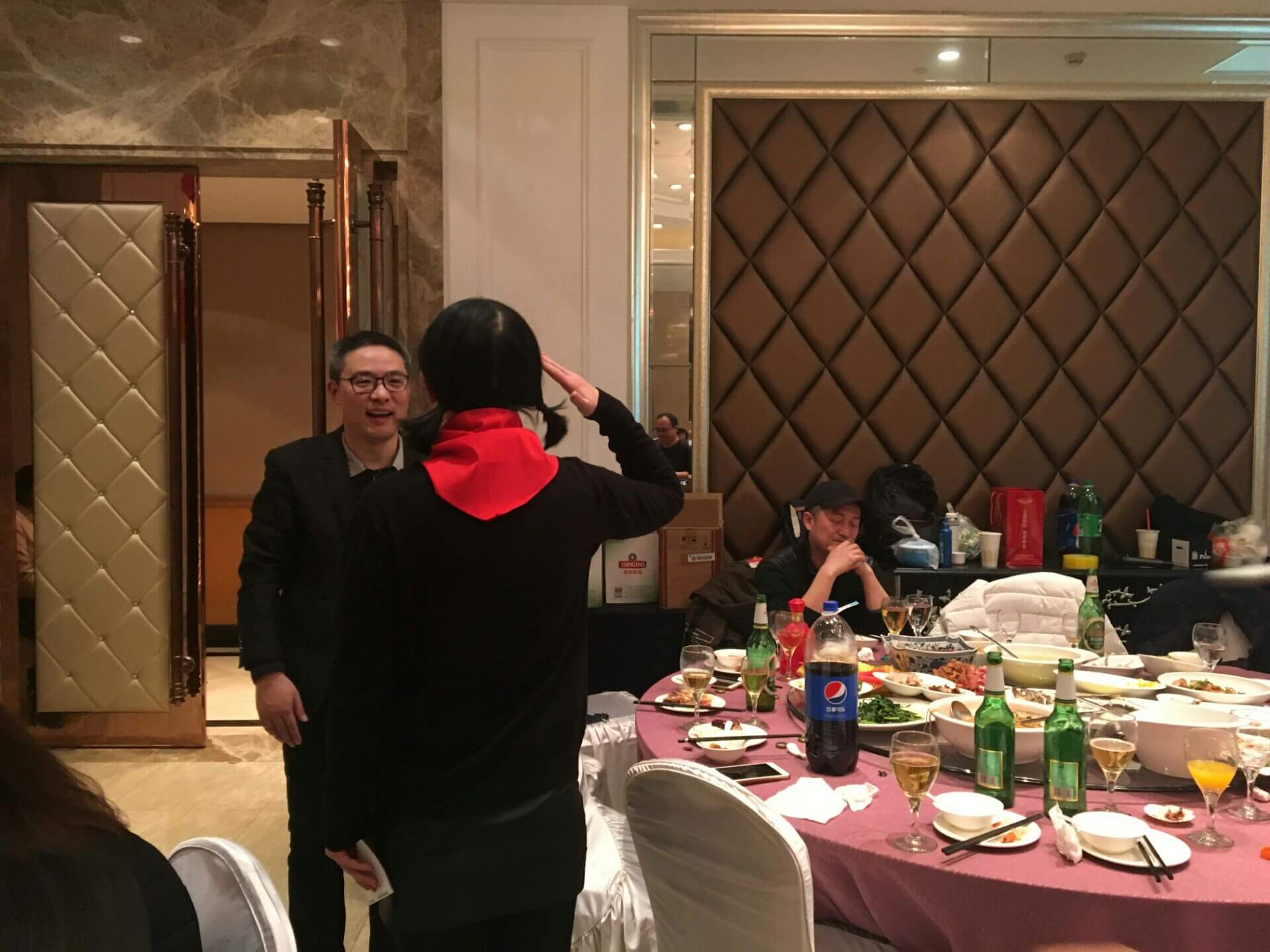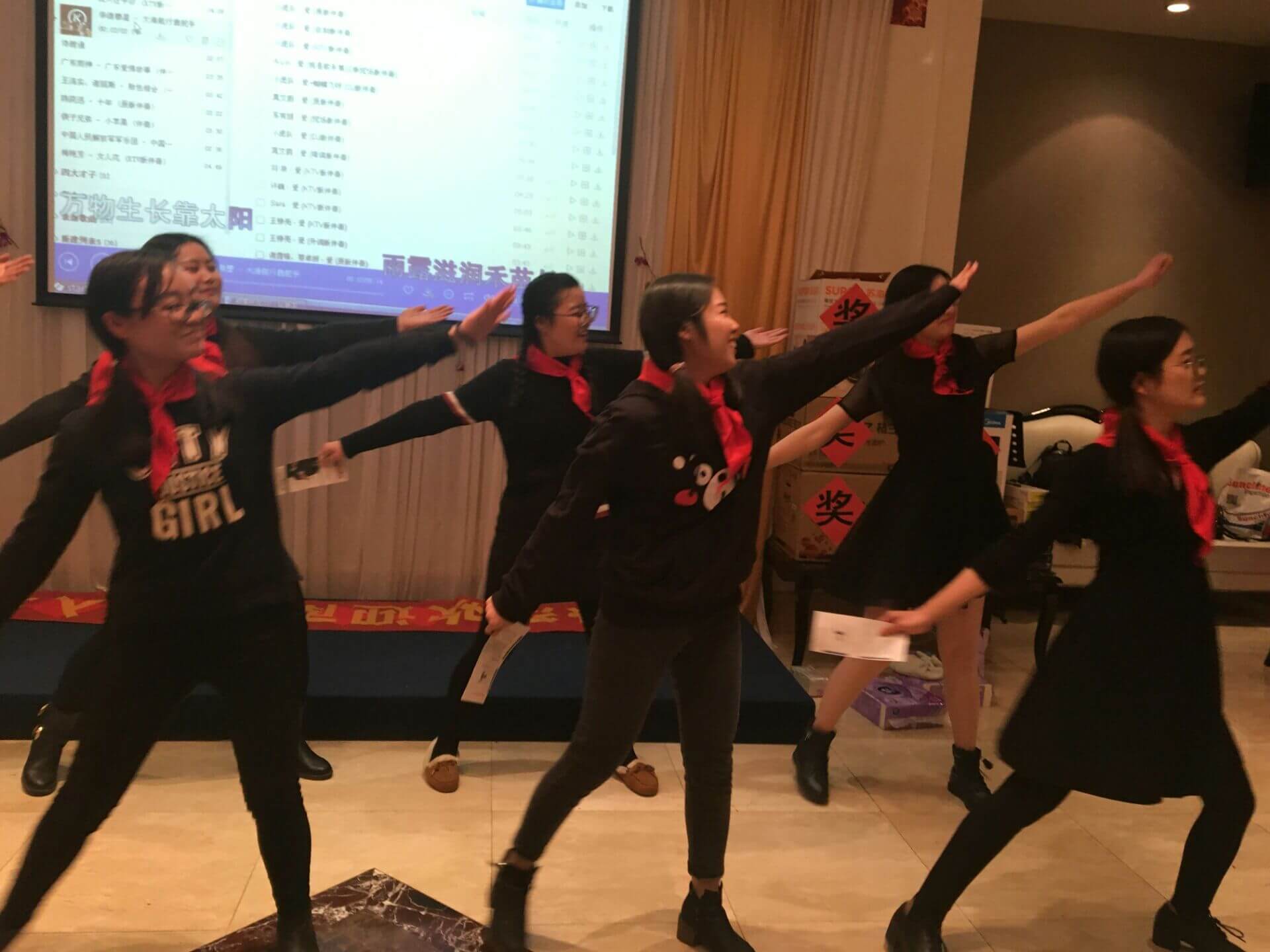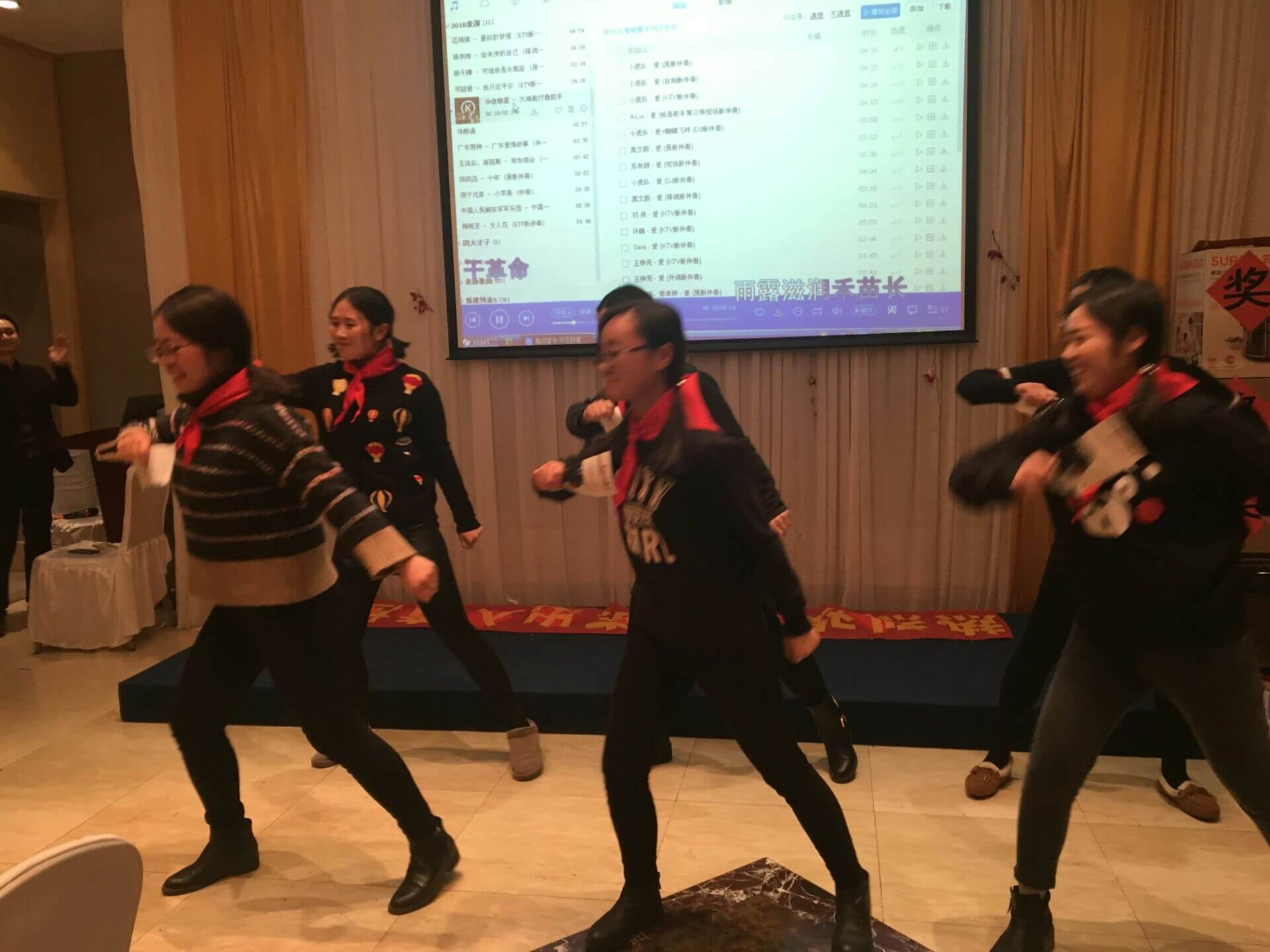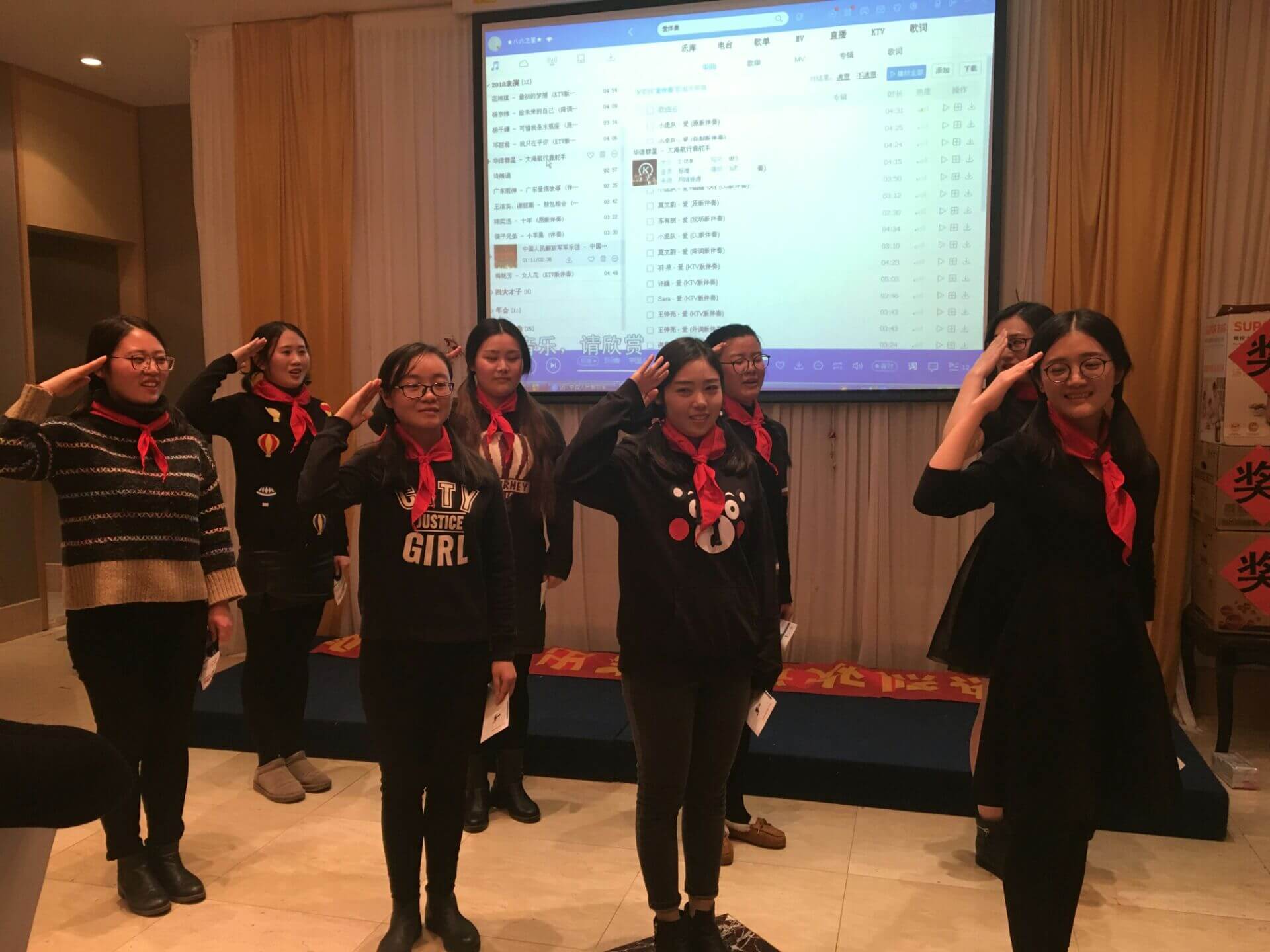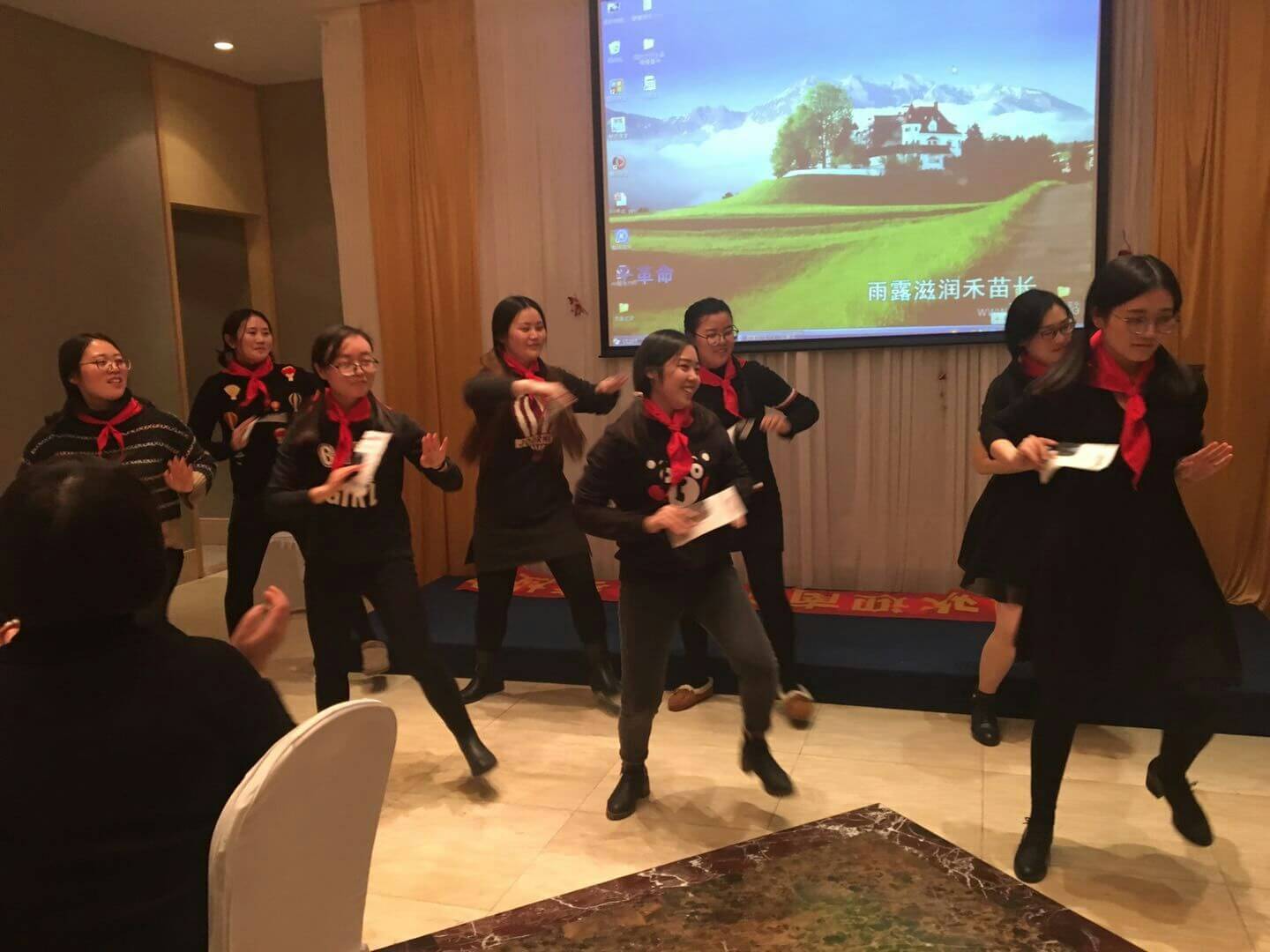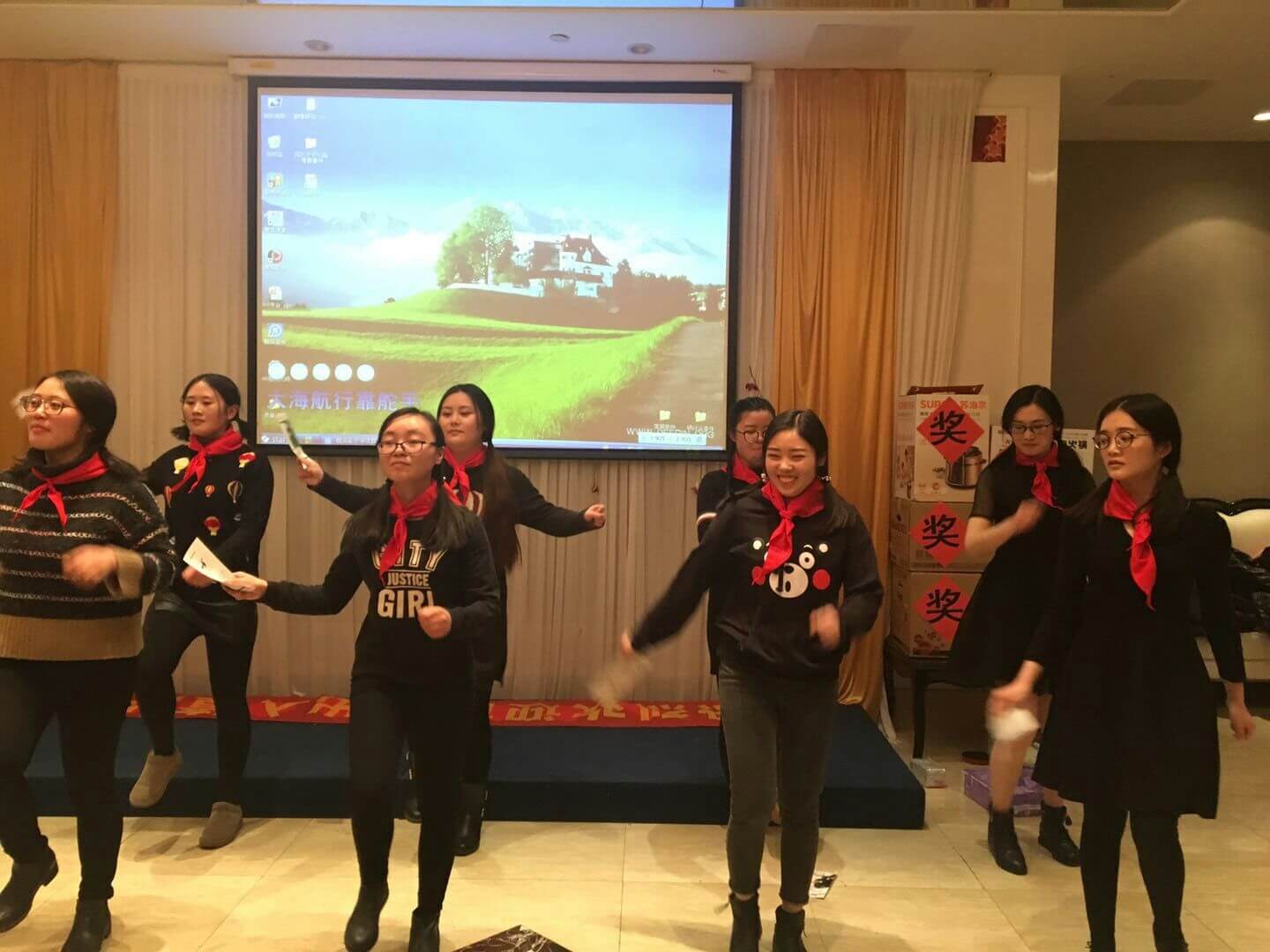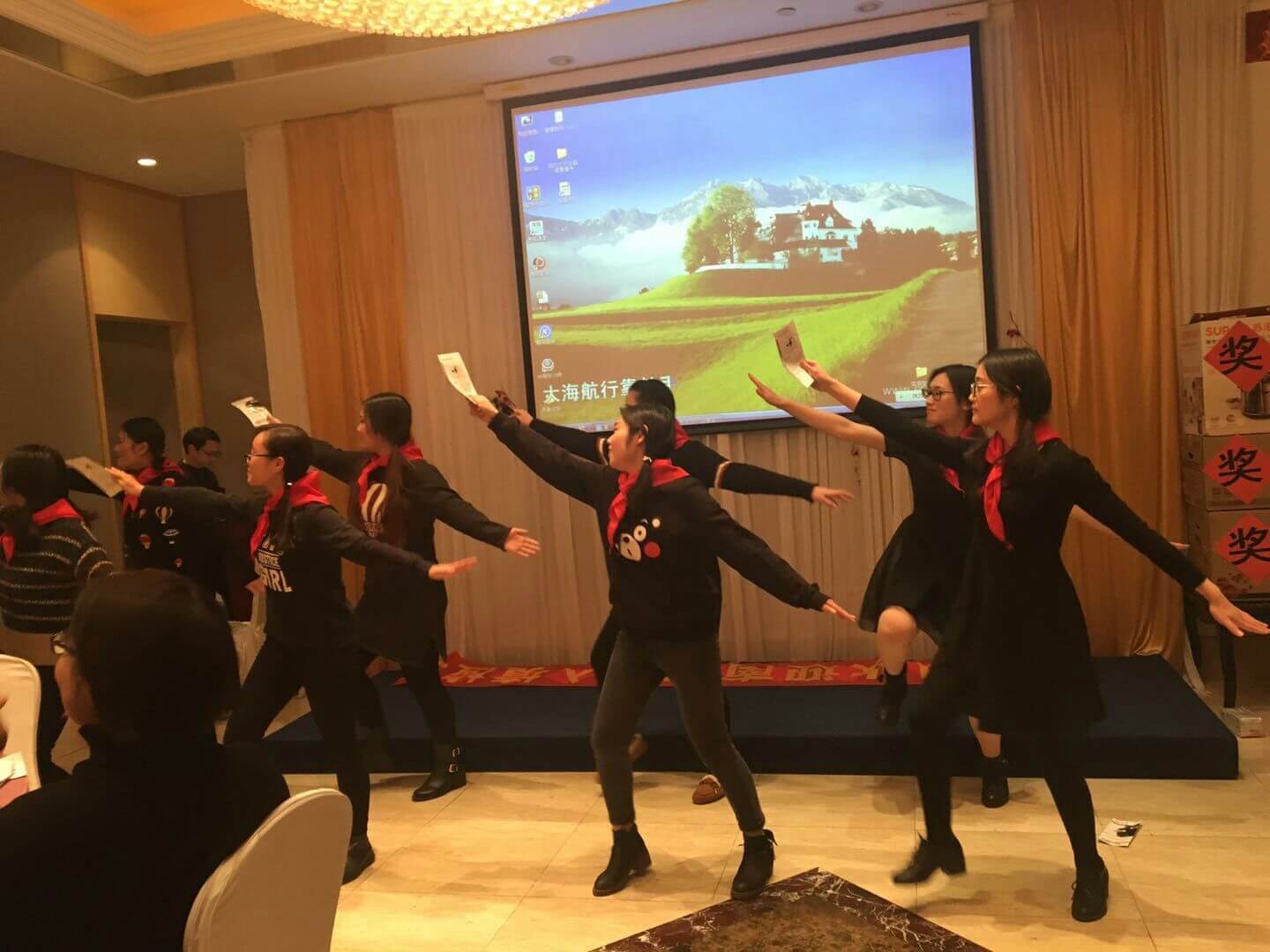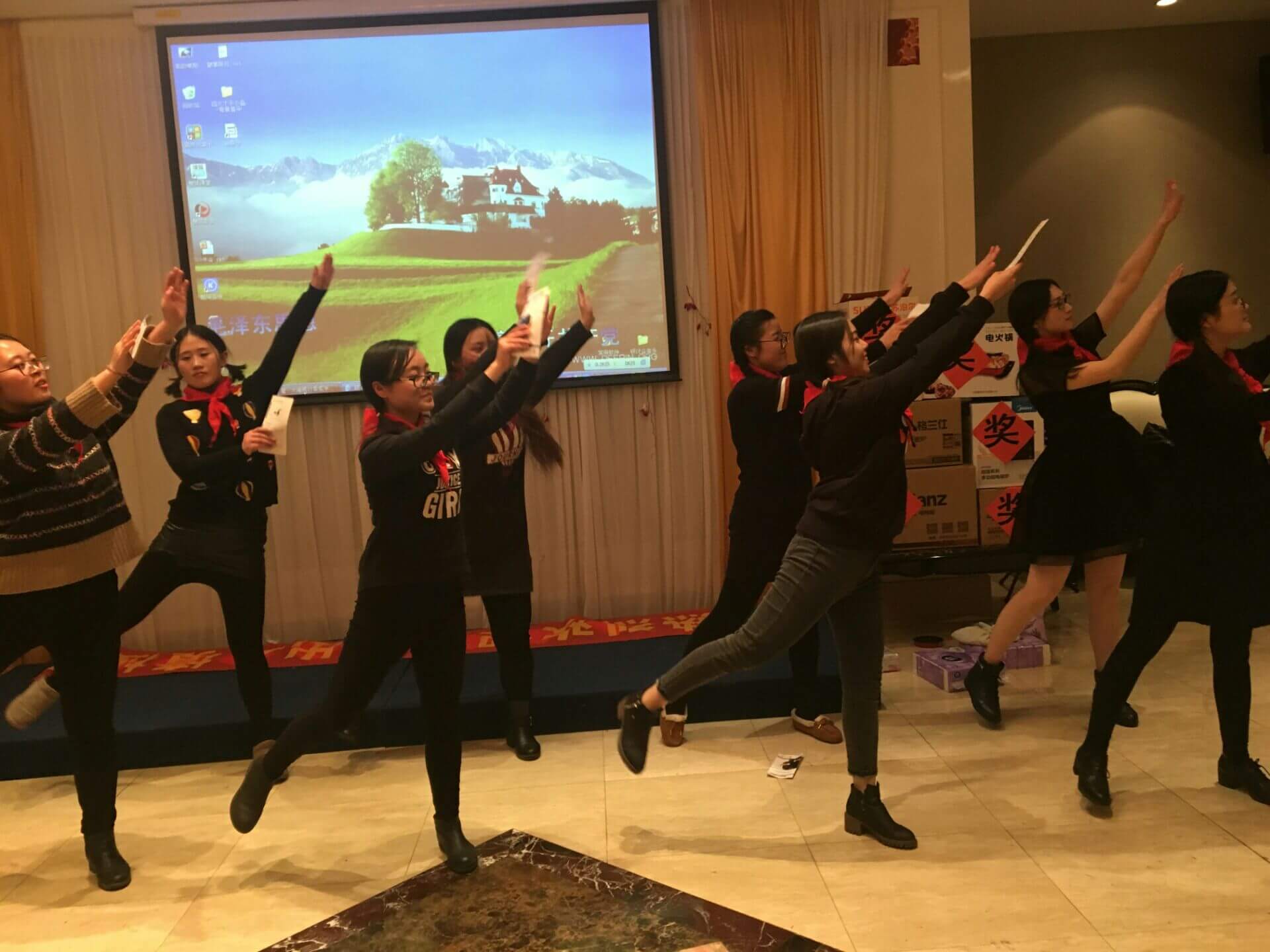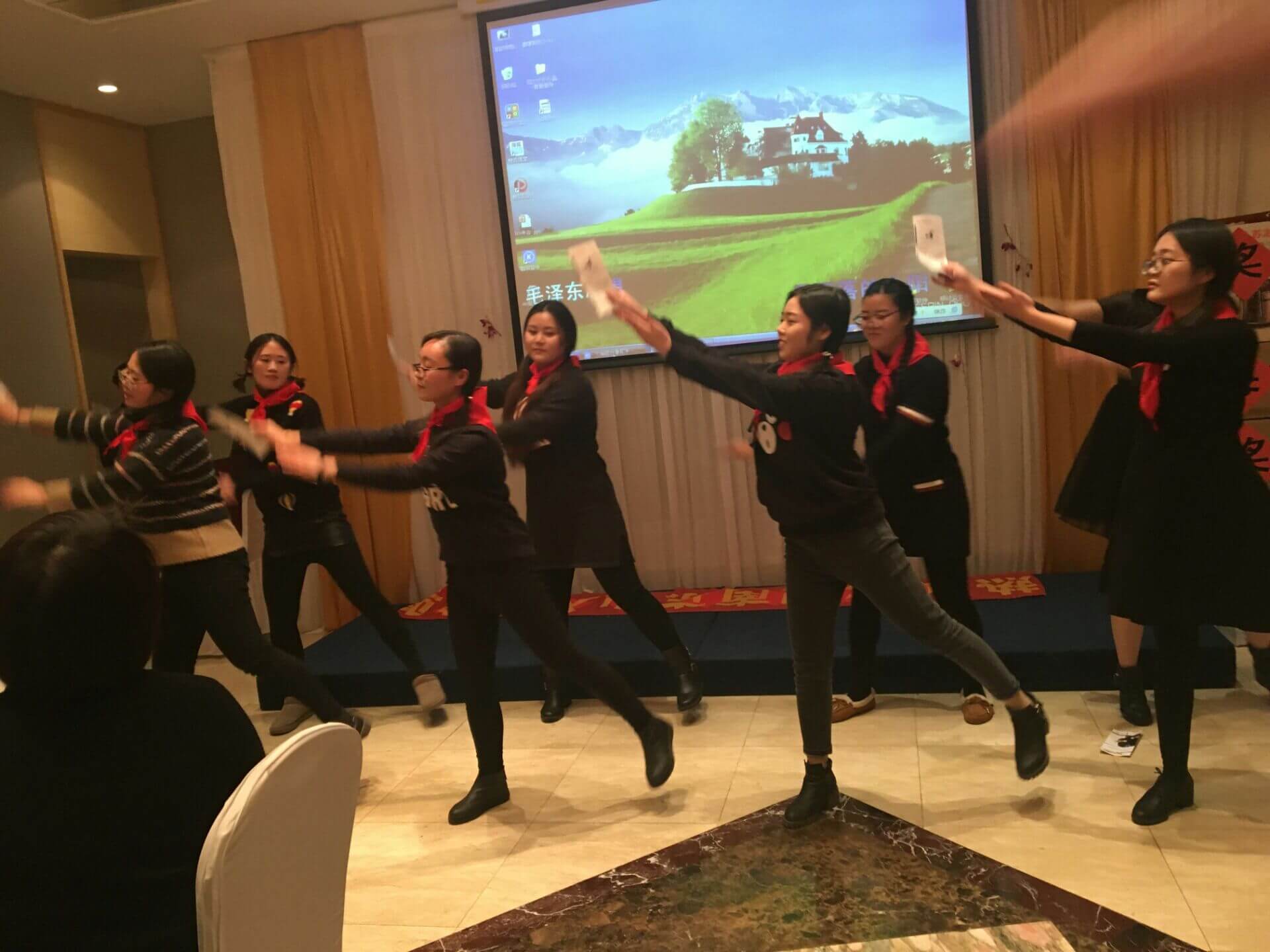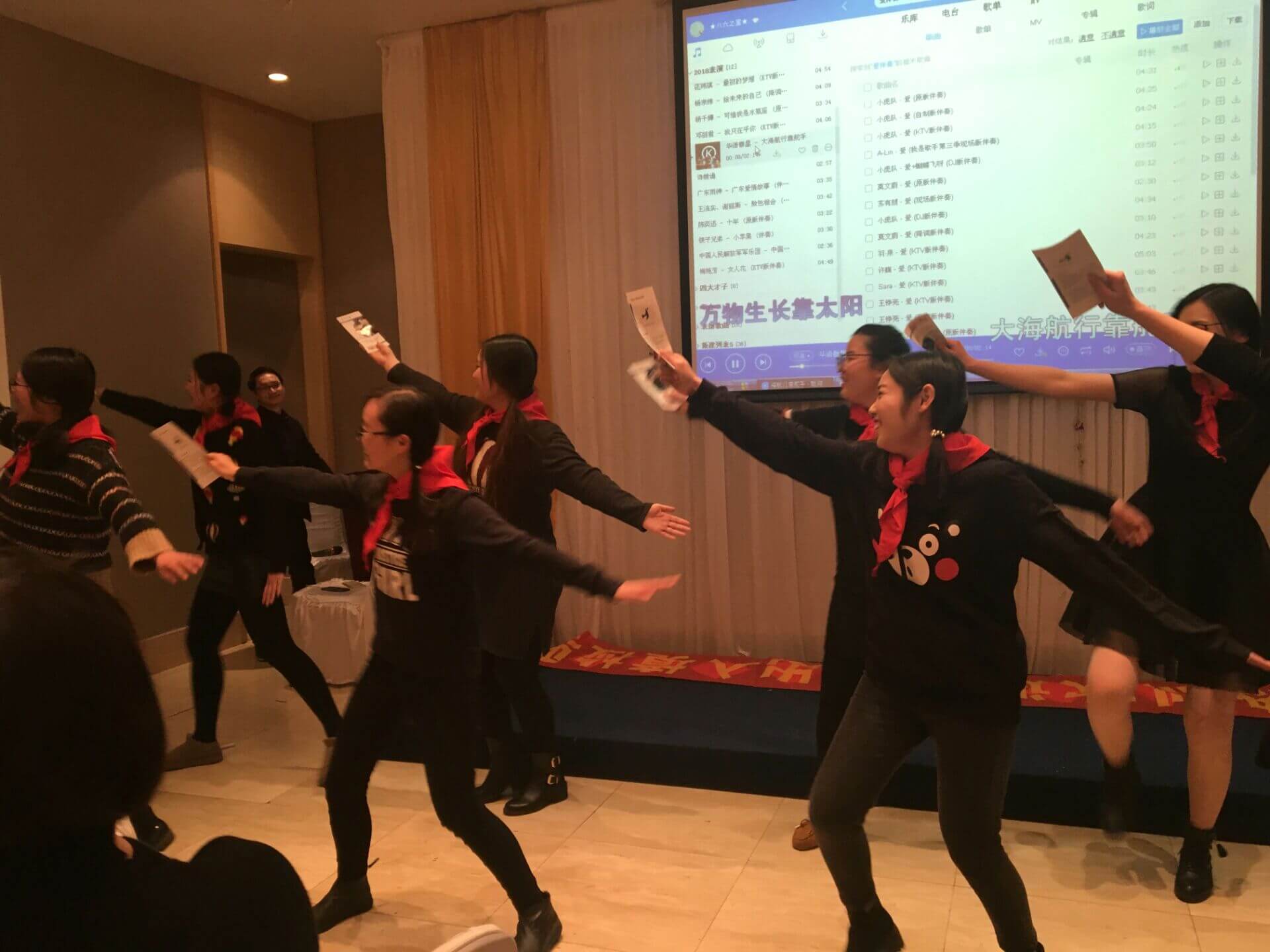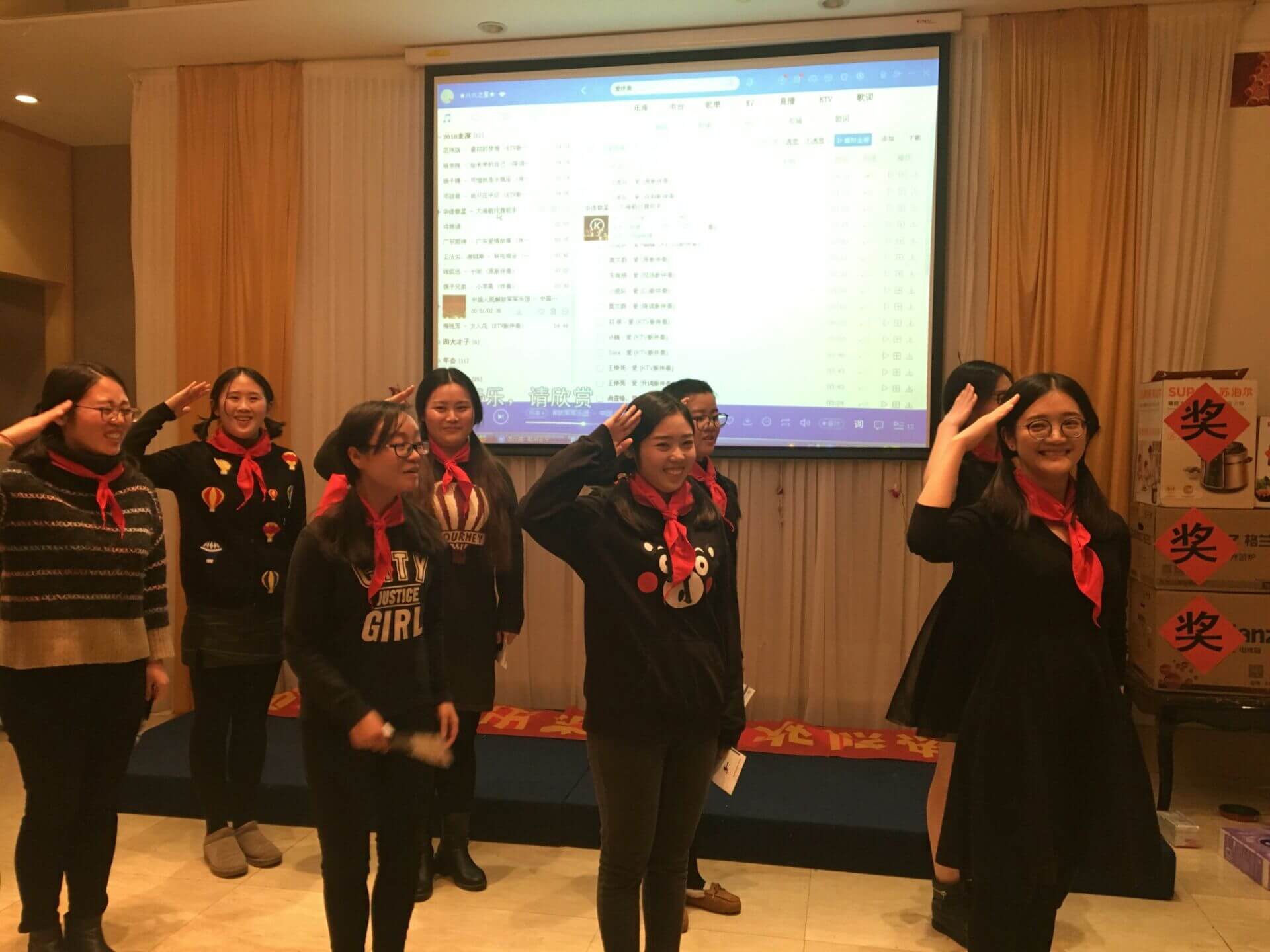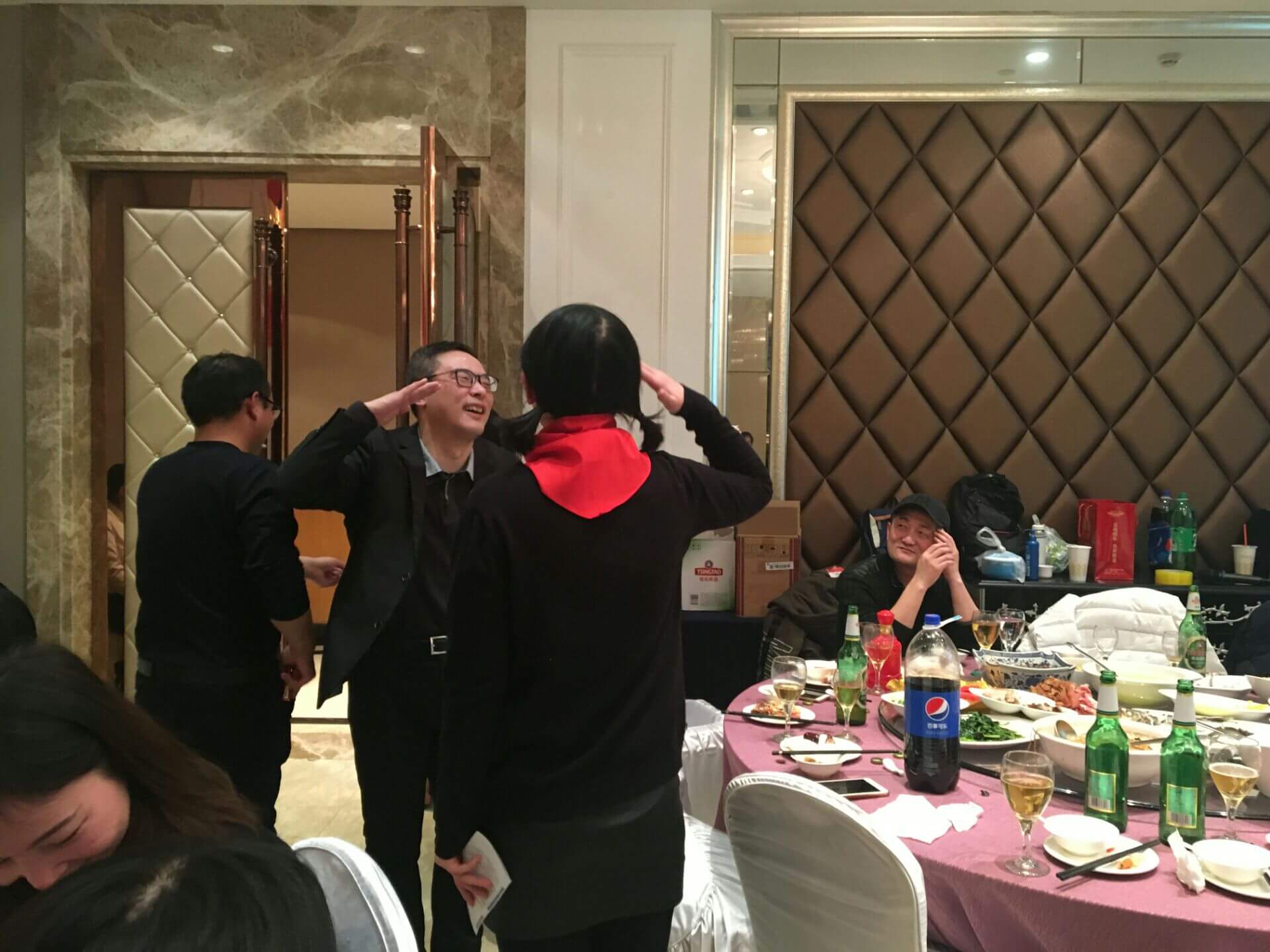 Activity Description
On Feb 13rd, 2018,Sunchine Inspection held a great Annual Meeting of 2017 in Nanjing, China.
The CEO of Sunchine Inspection, Mr Francois Shi gave a wonderful speech on the meeting about the mission of Sunchine Inspection in 2018 about "How to keep improving and providing better services to customers".
After the speech of Francois Shi, the activities were very lively on the Annual Meeting. All the Sunchine members presented a variety of excellent programs, like dance, singing performance, sketches, etc. The Annual Meeting also provided a rich prize for each of Sunchine member.
We all believe the New Year of 2018 will be more wonderful for every of us! Happy New Year!
Our hosts at the annual party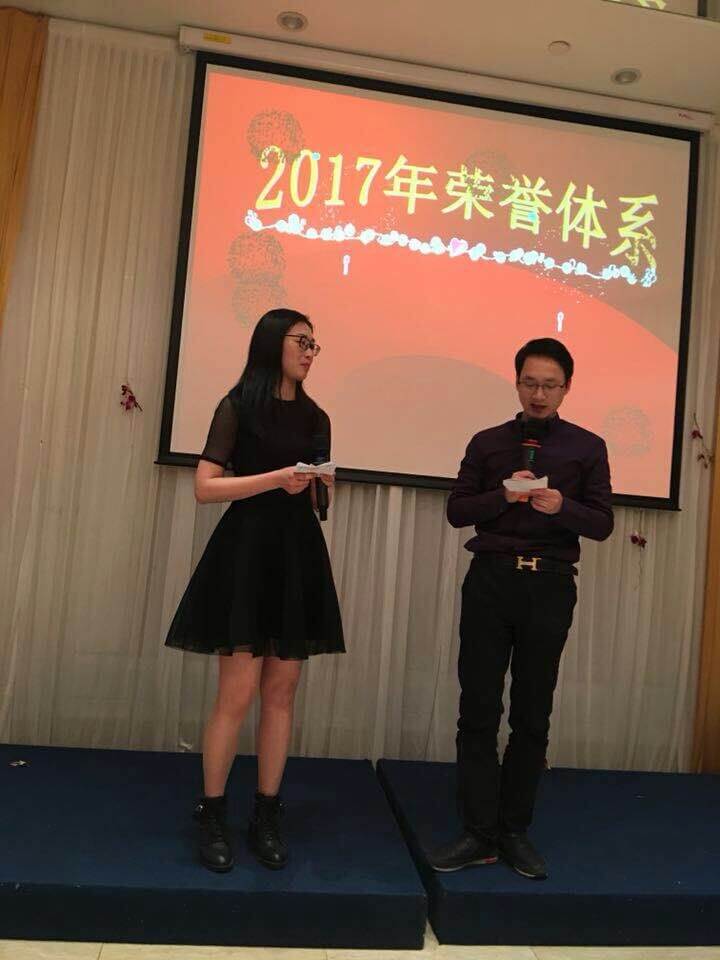 Speech at Annual Meeting by Francois Shi, CEO of Sunchine Inspection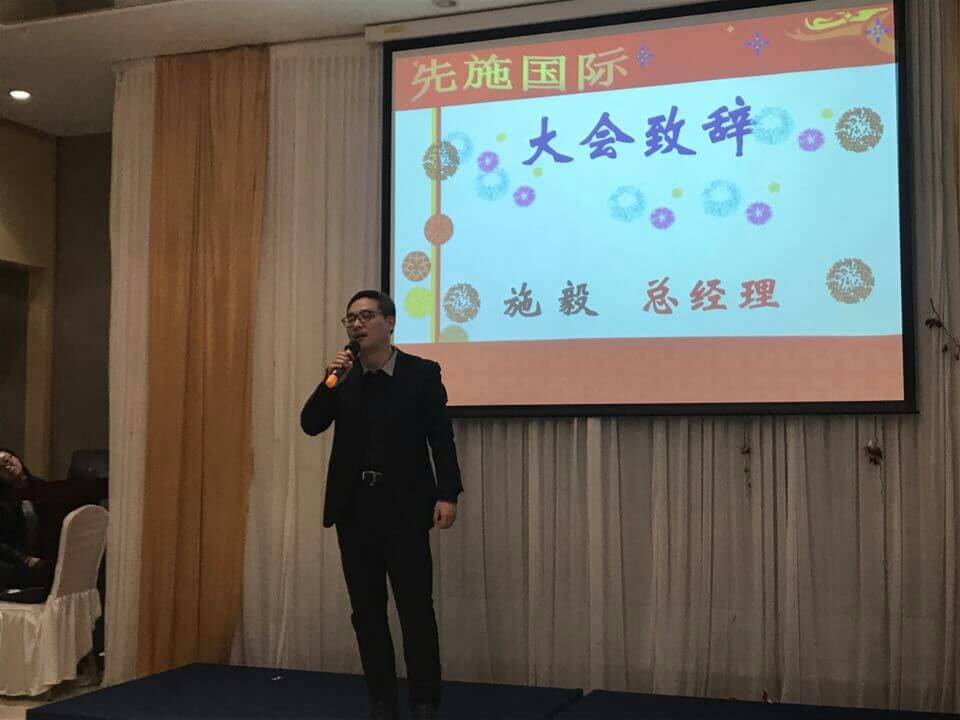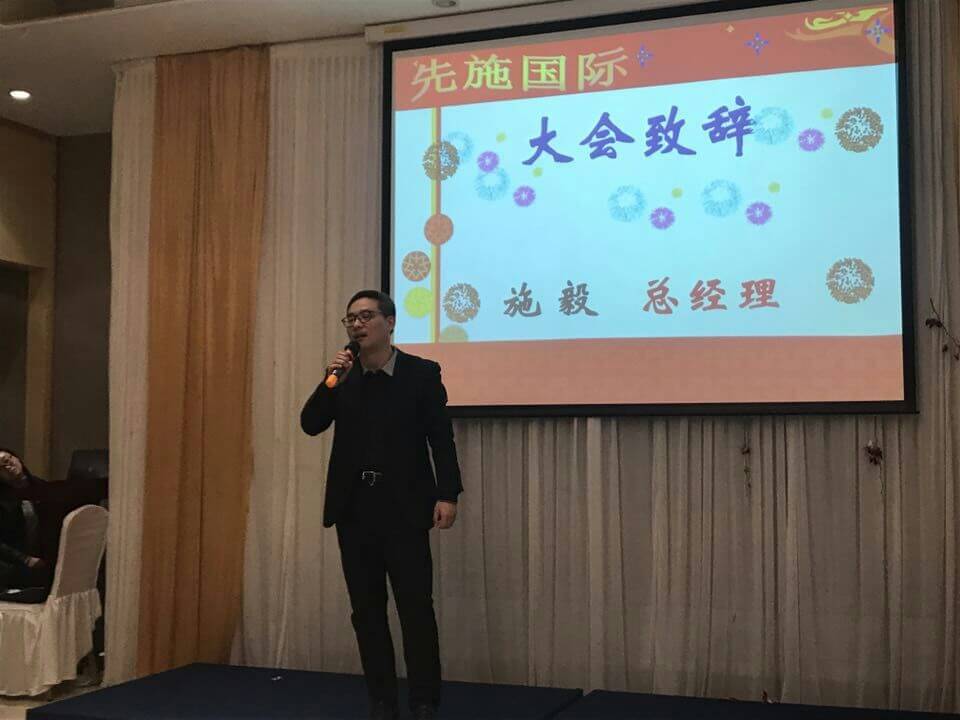 Present the trophies to the outstanding employees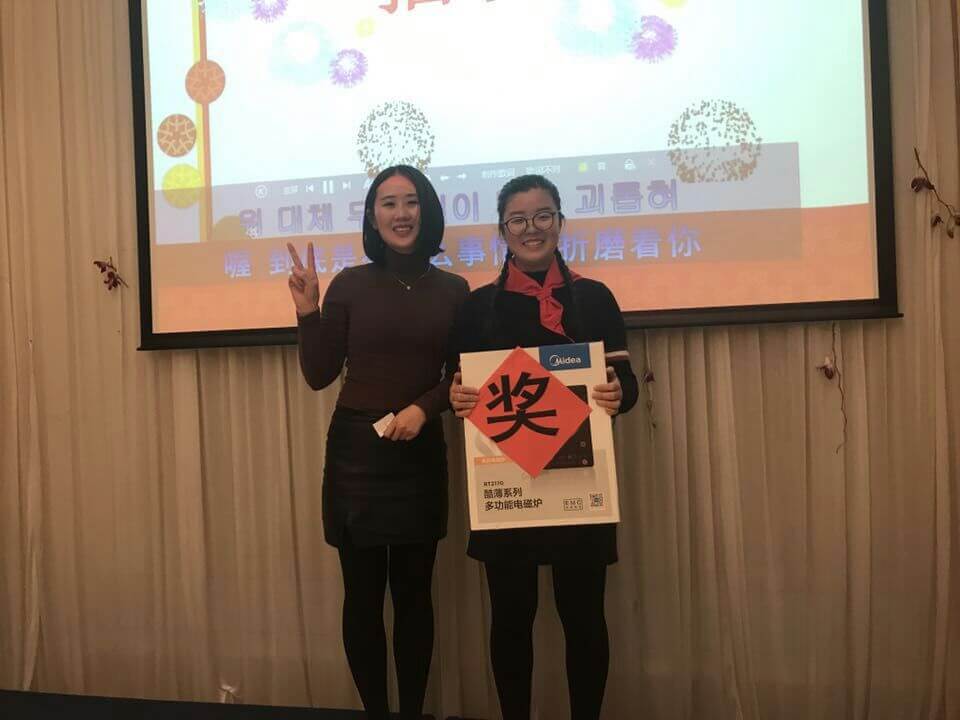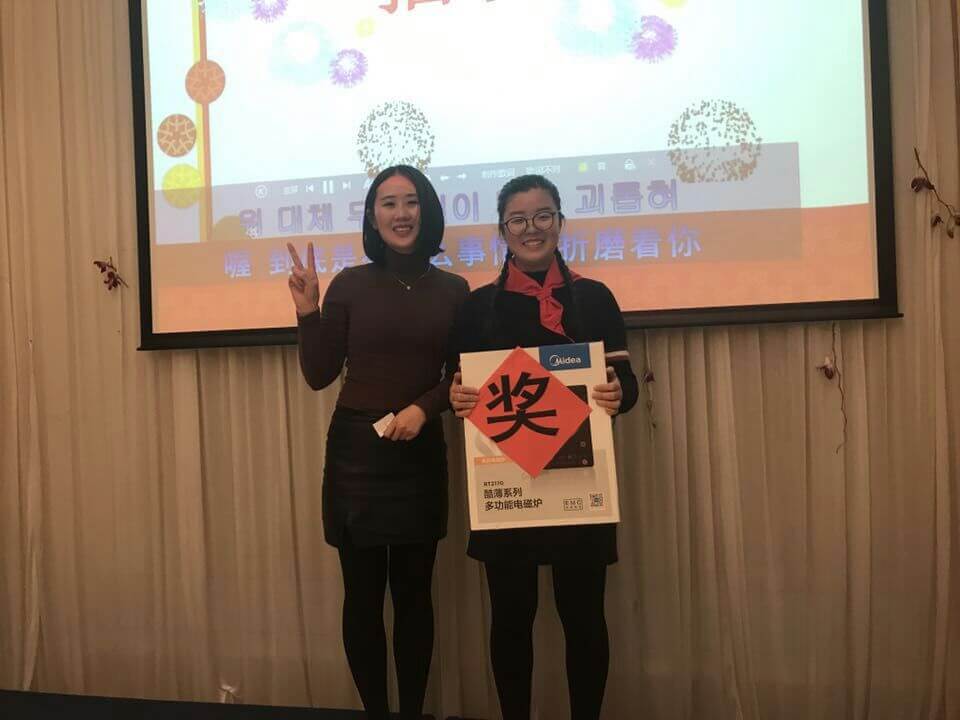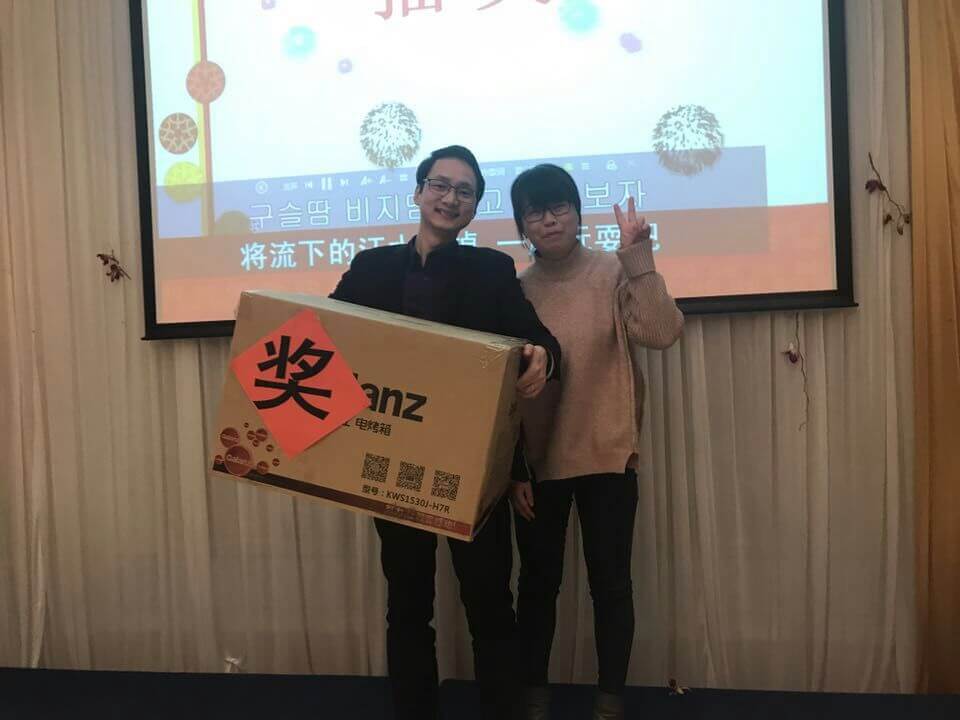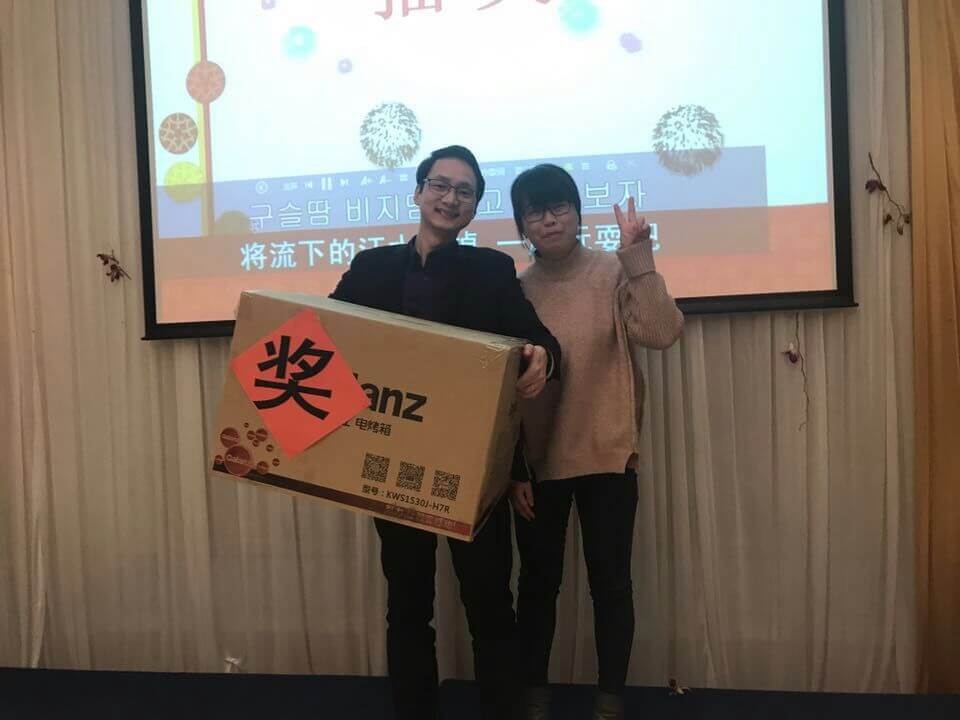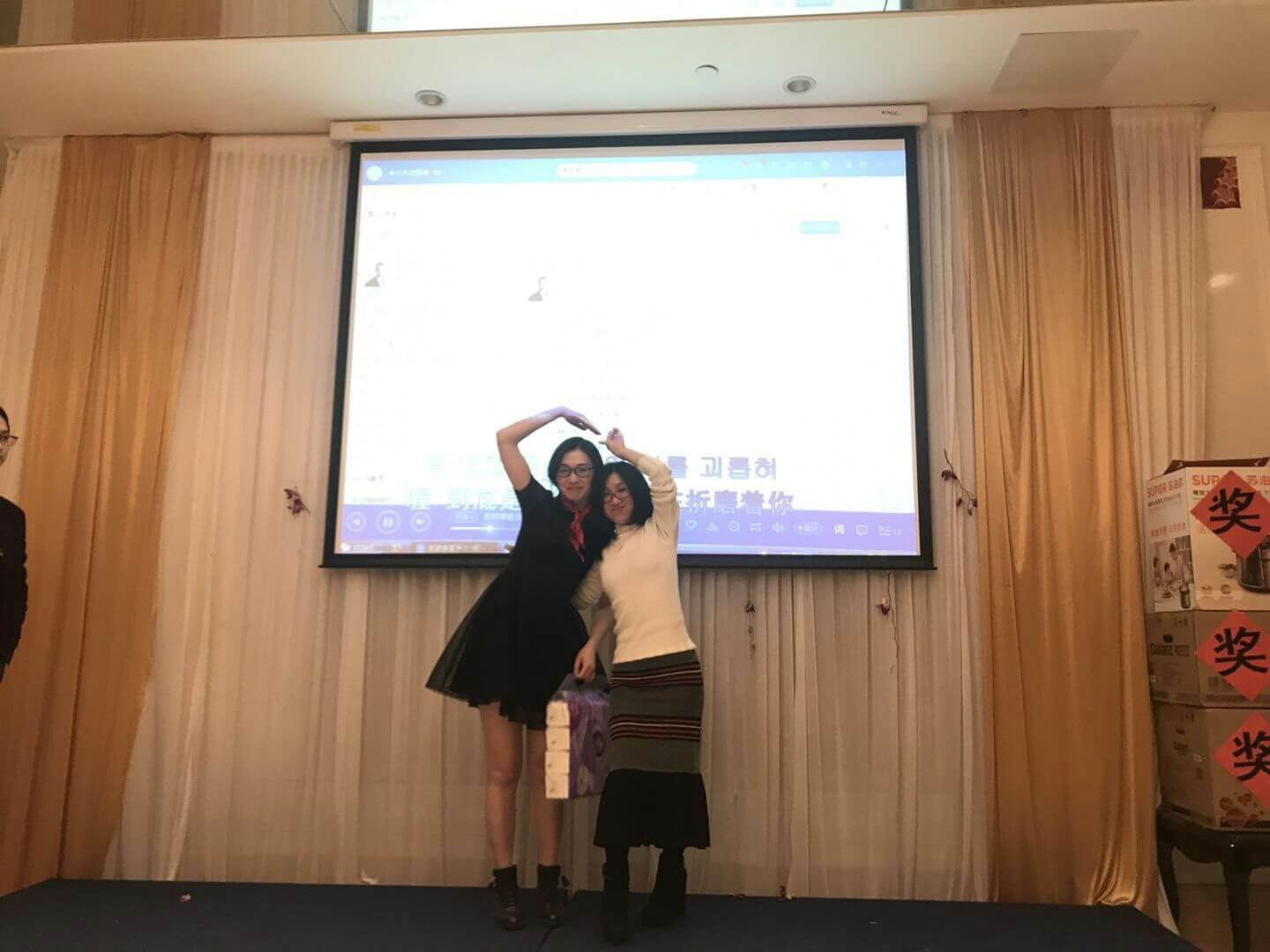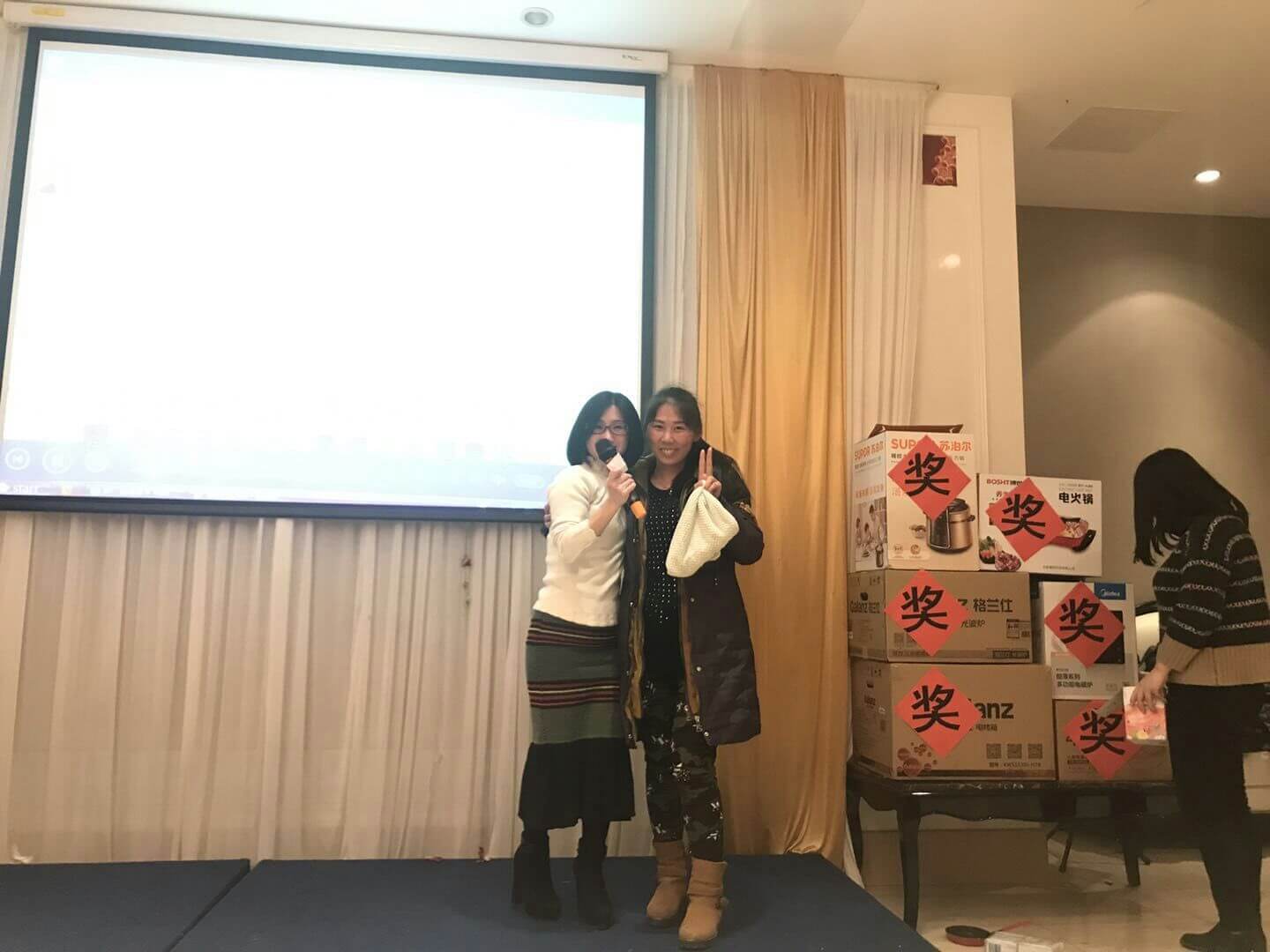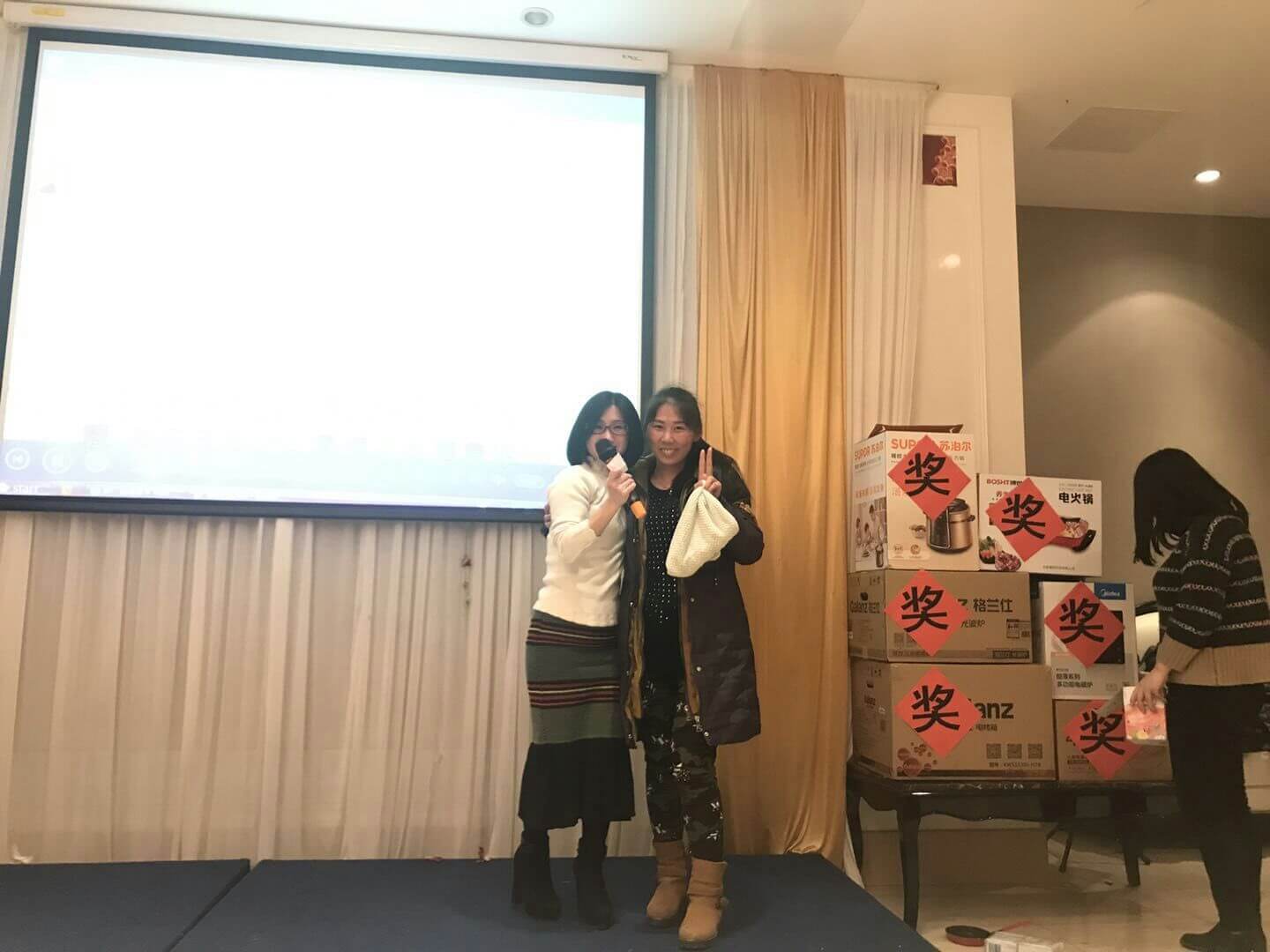 She disguised herself as a man with a false beard.
And Cris was wearing a wig.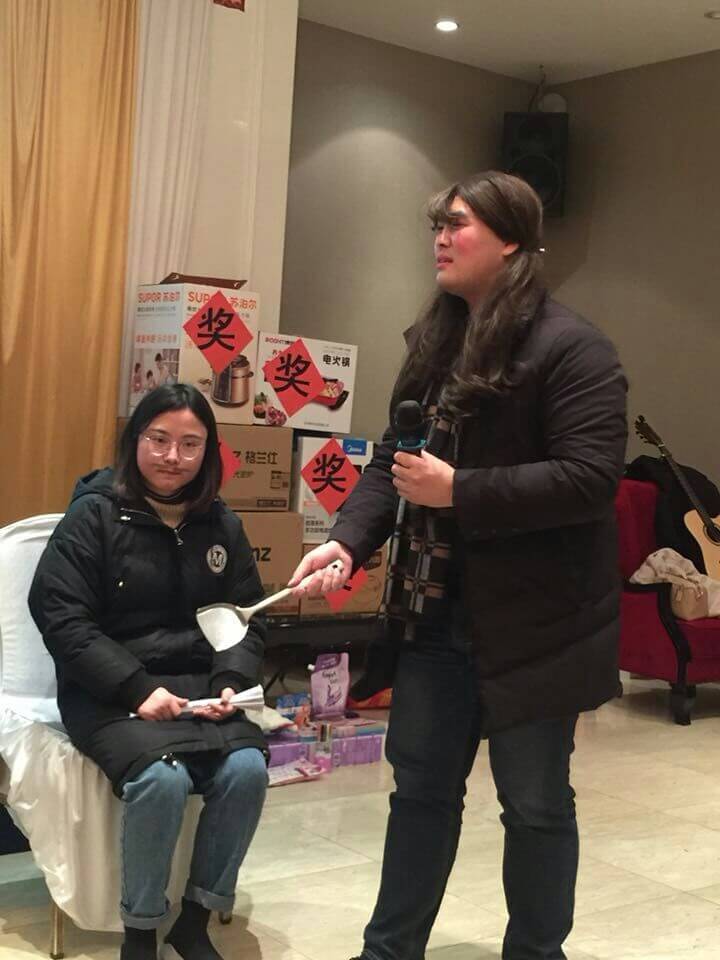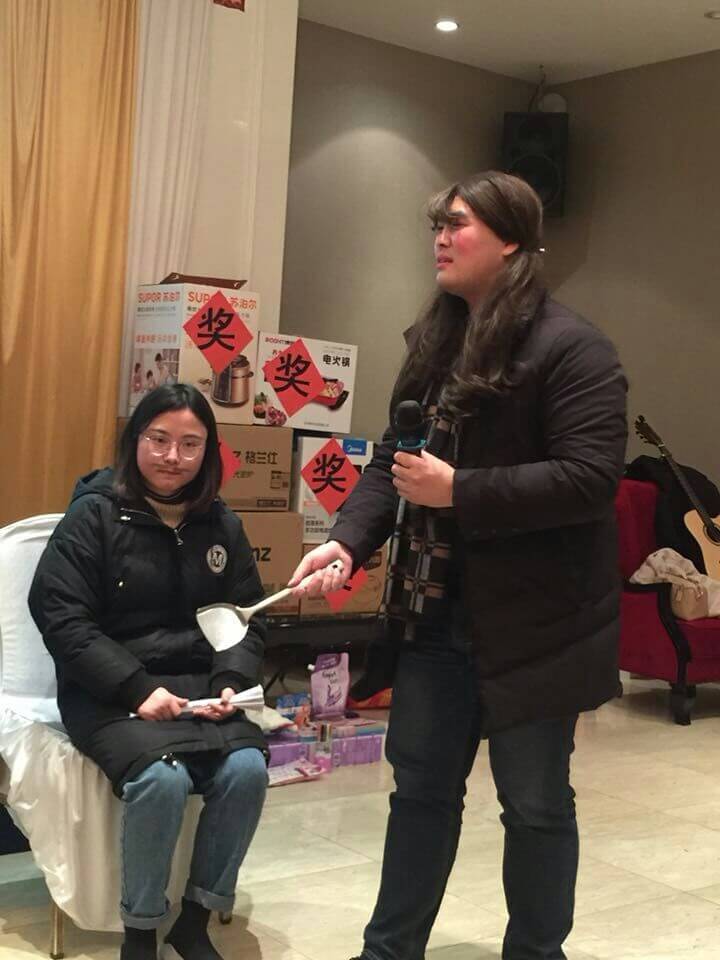 The guitar performance given by a girl in our team was fantastic.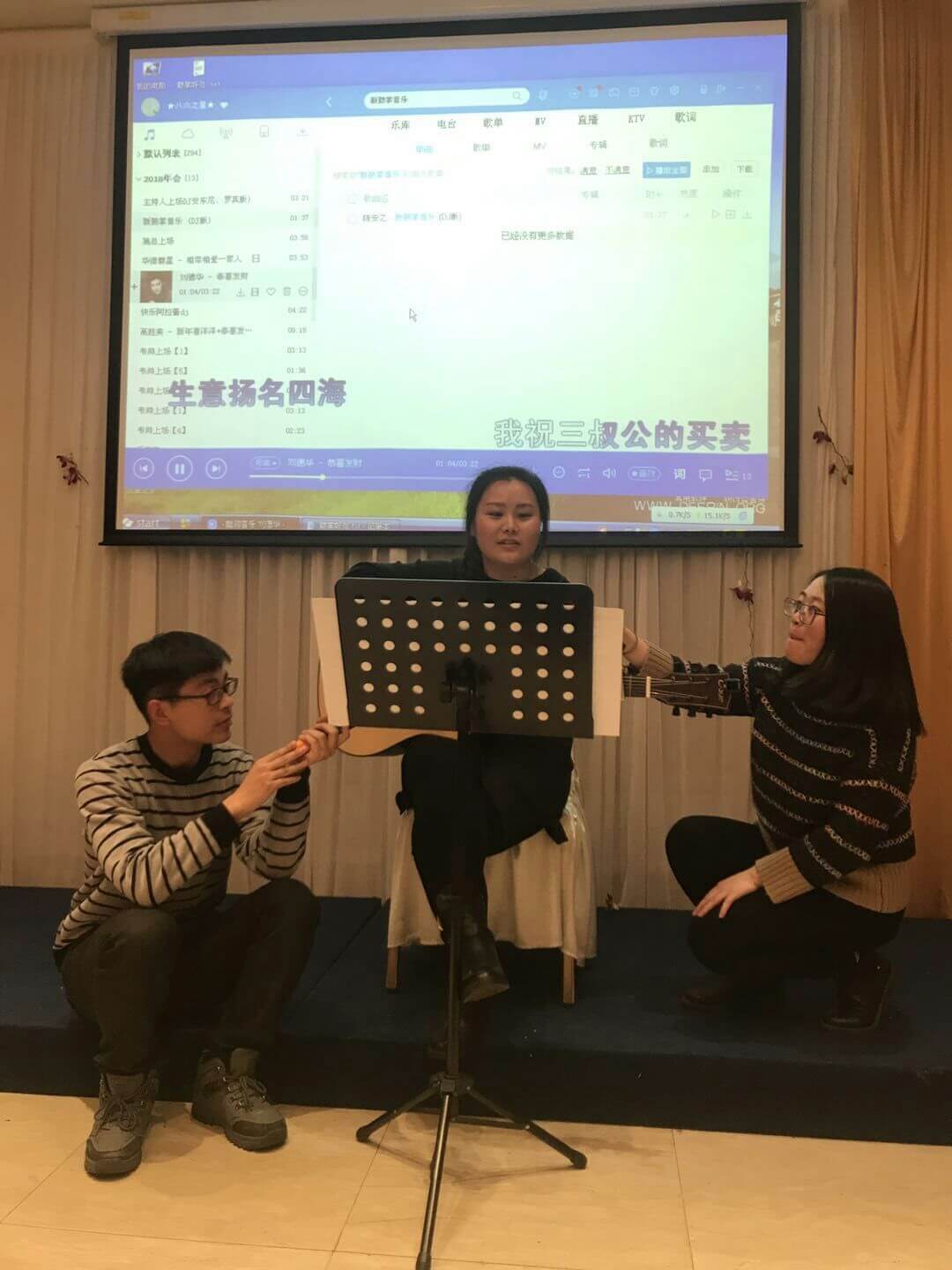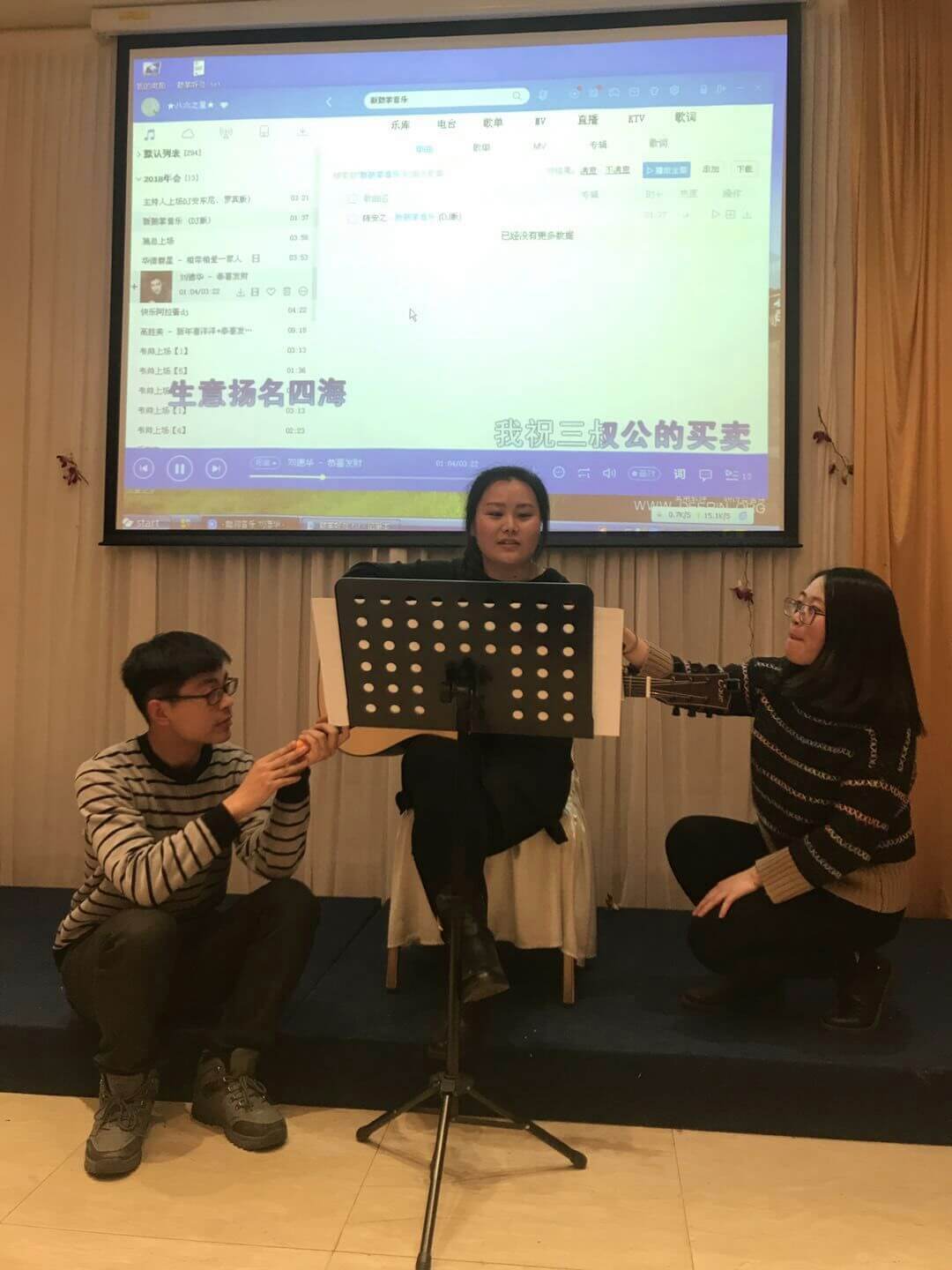 All of us joined lustily in the chorus.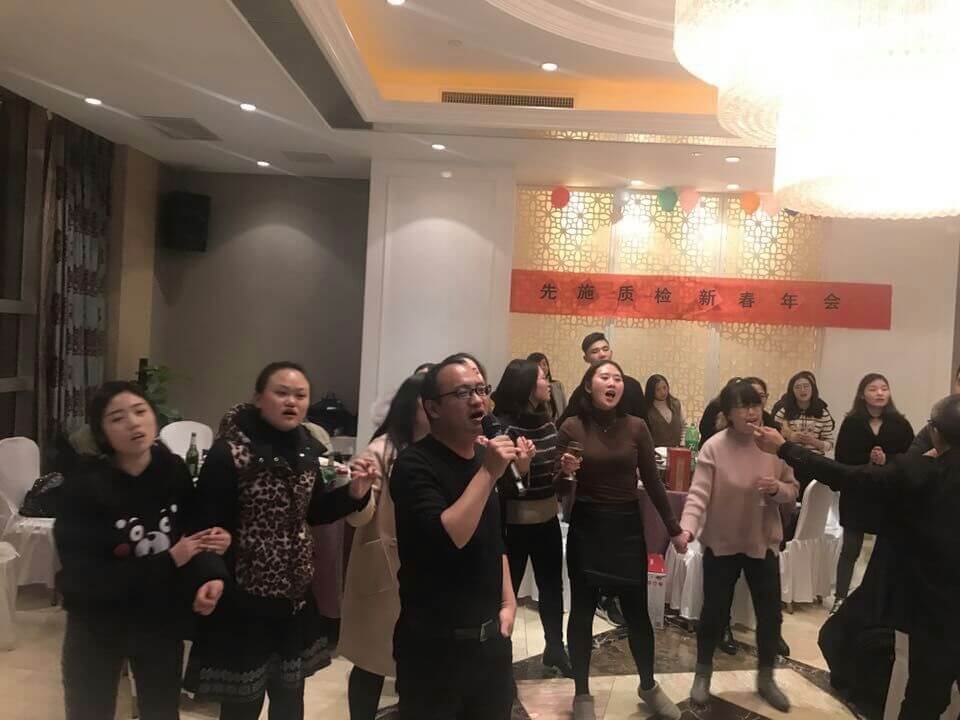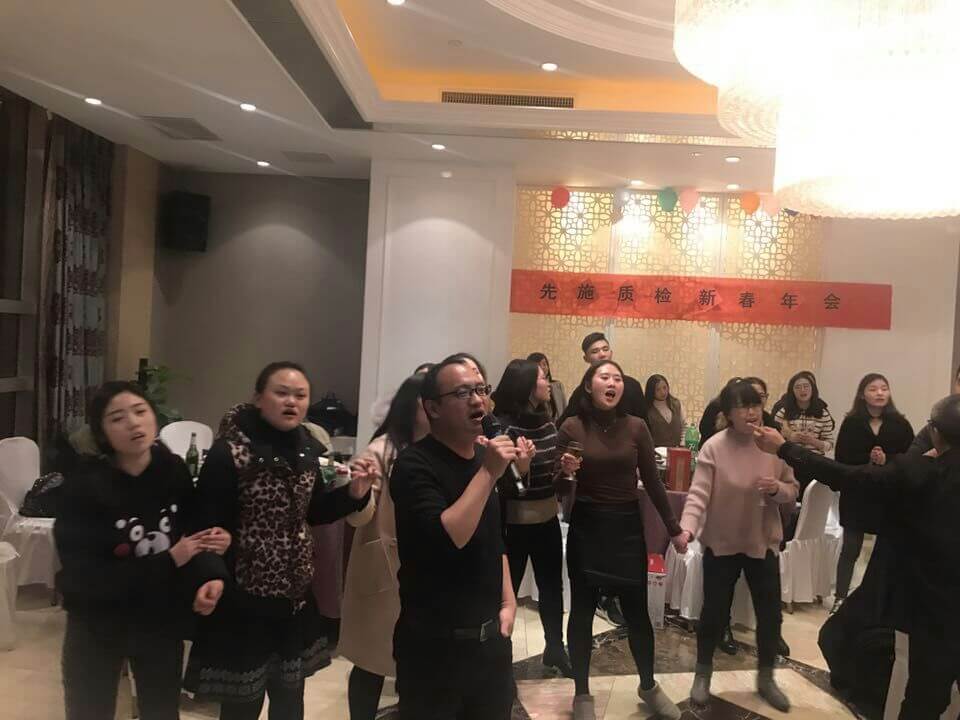 Let's take a group photo.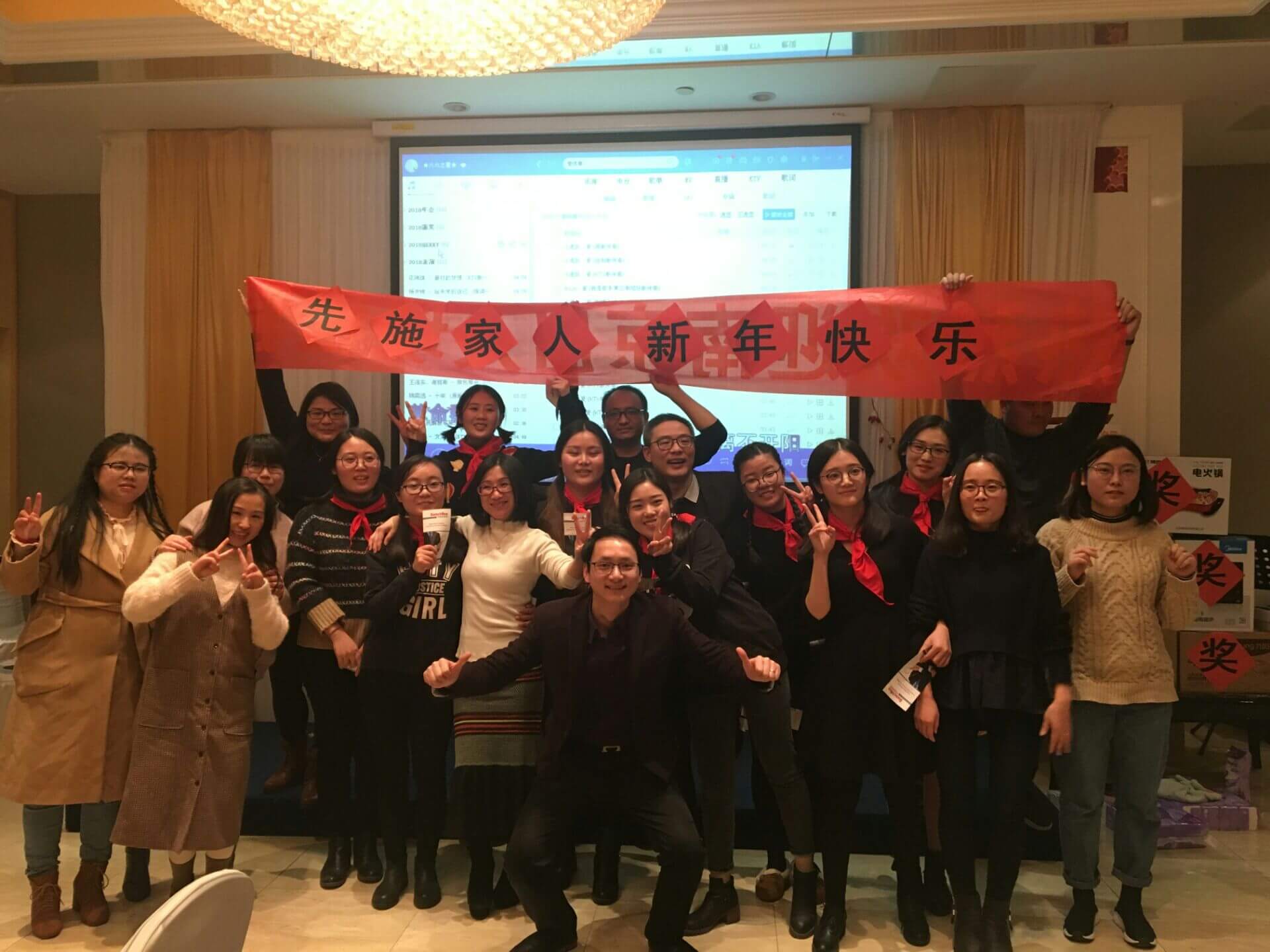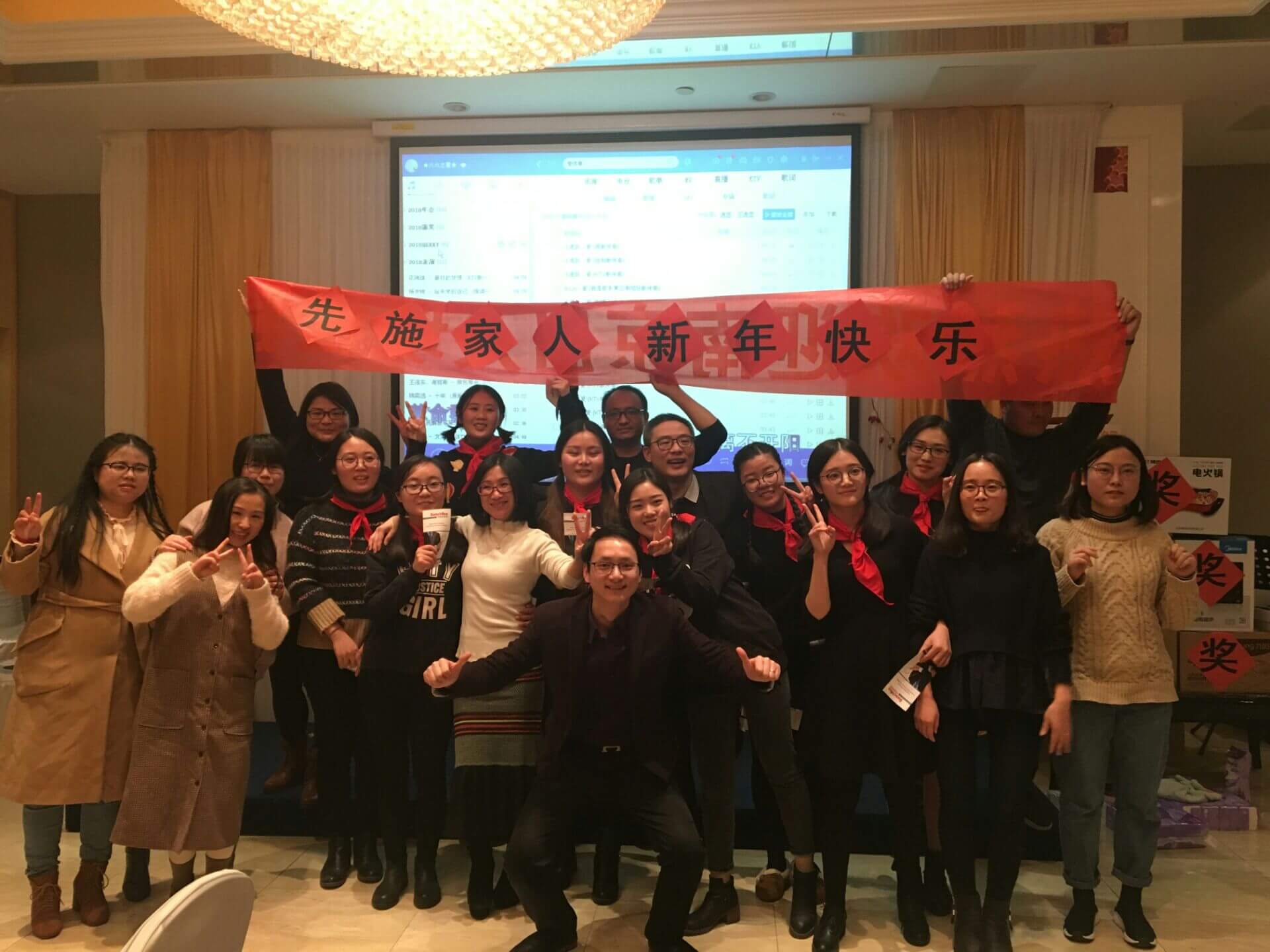 Entertainment Details
Activity Name: 2017 annual meeting
Date: Feb 12, 2017.
Location: NanJing, JiangSu
Activity Tag: Entertainment