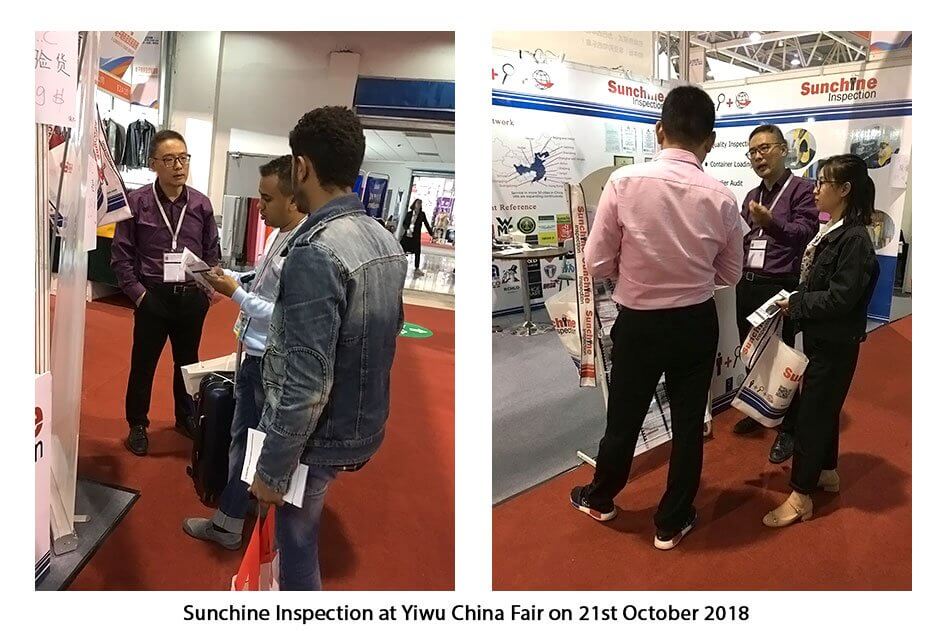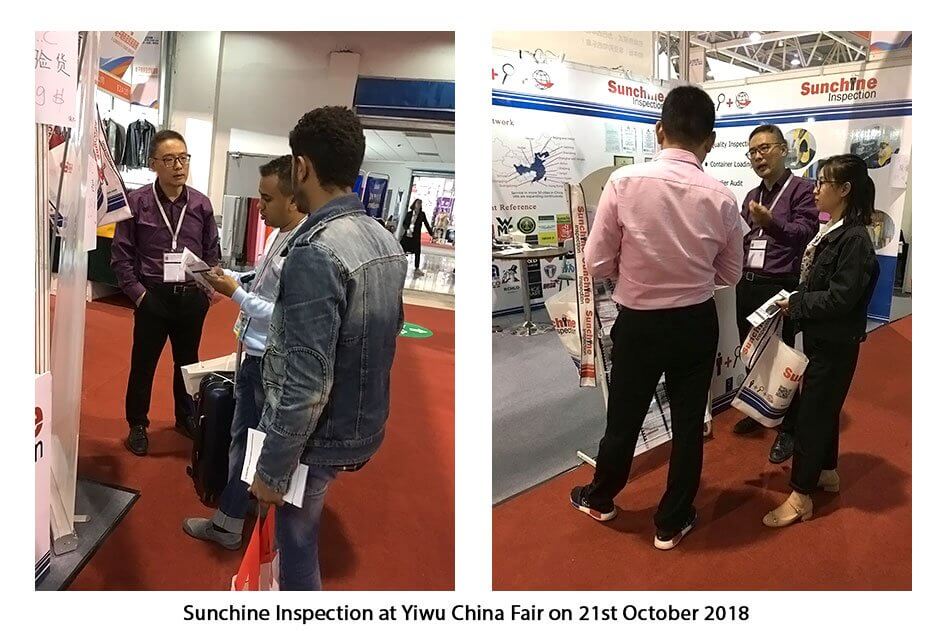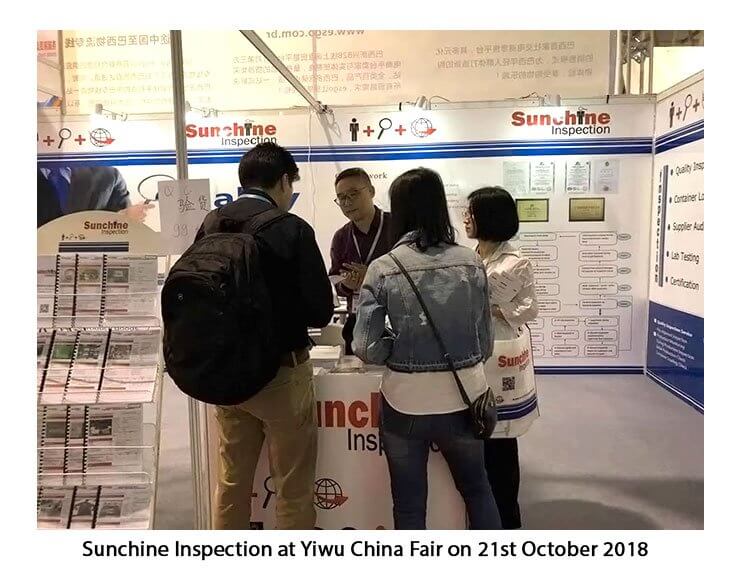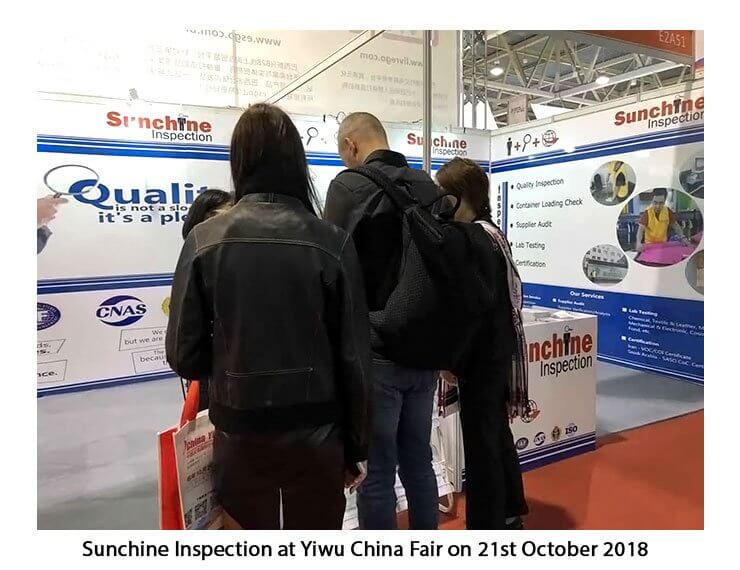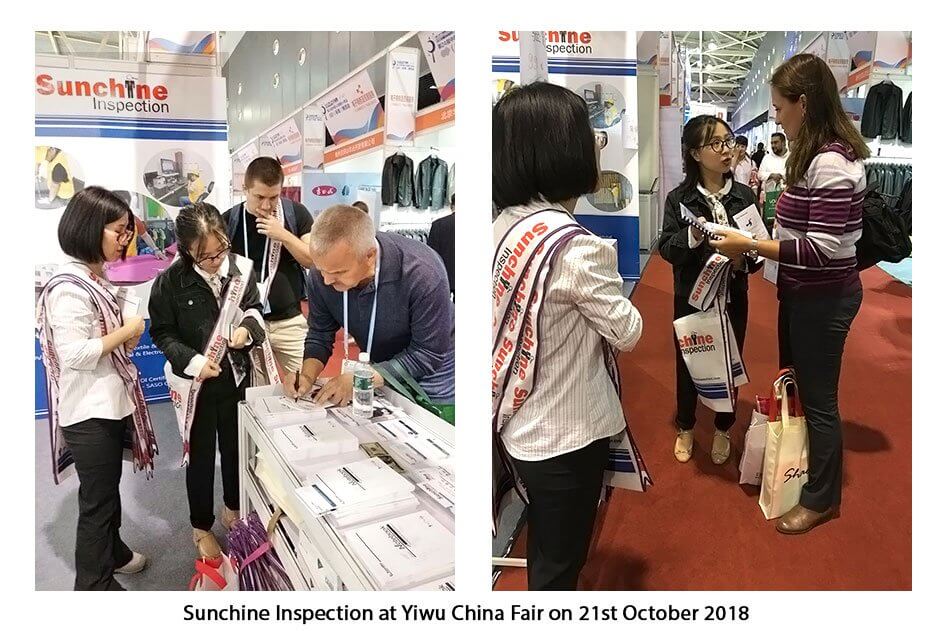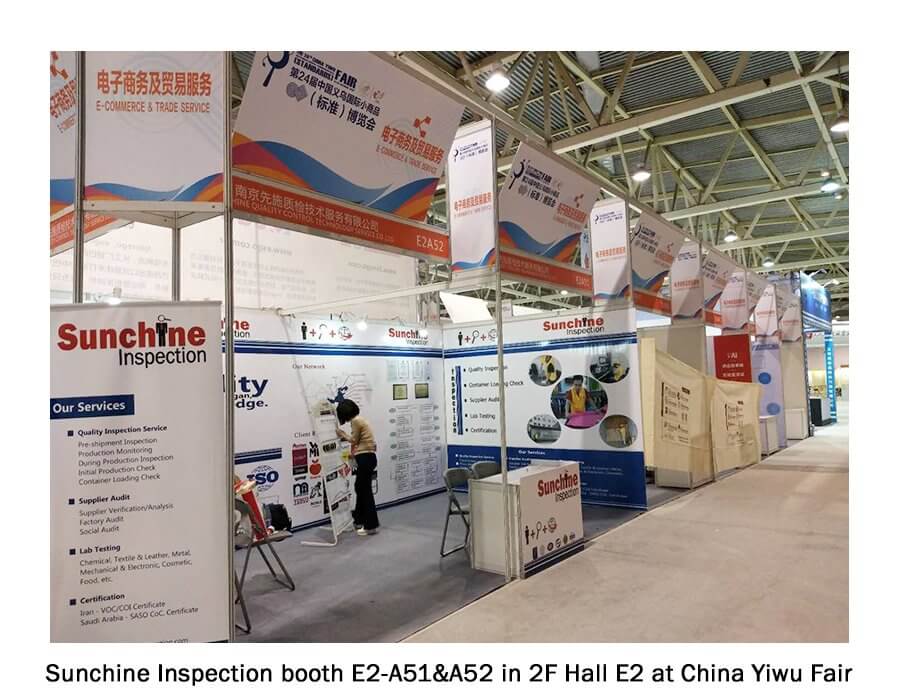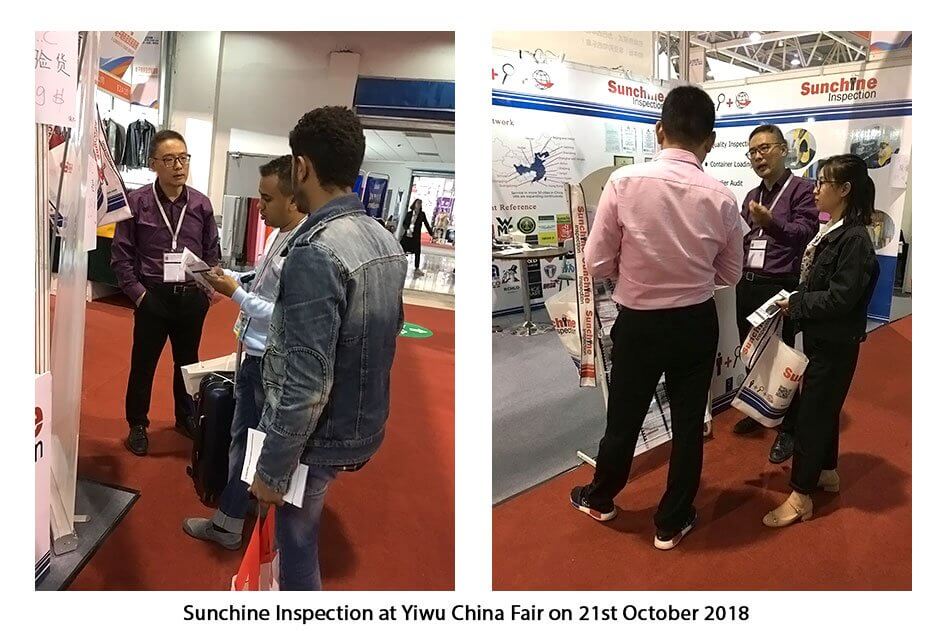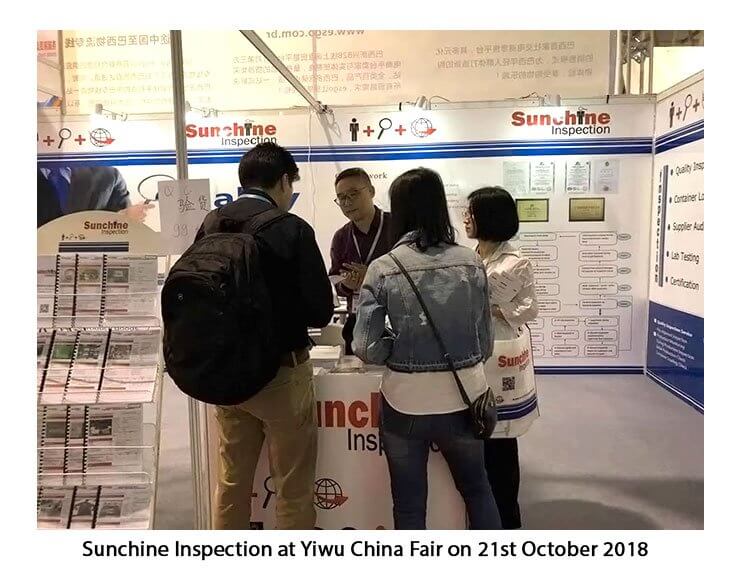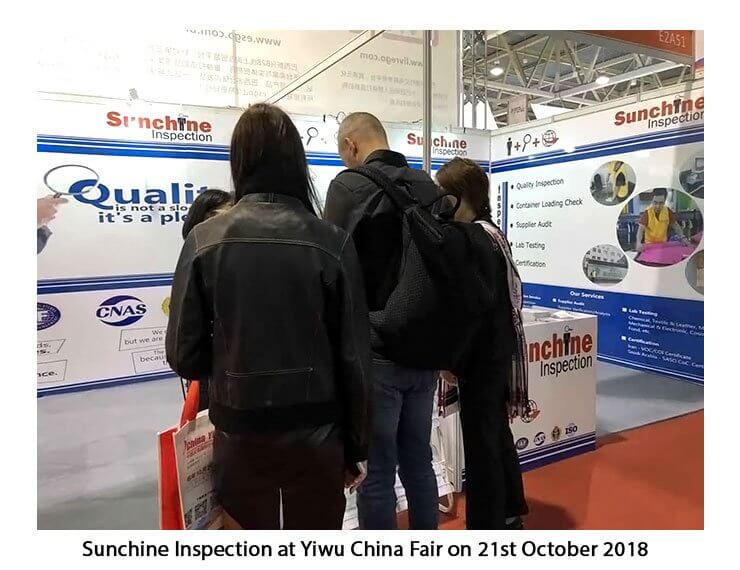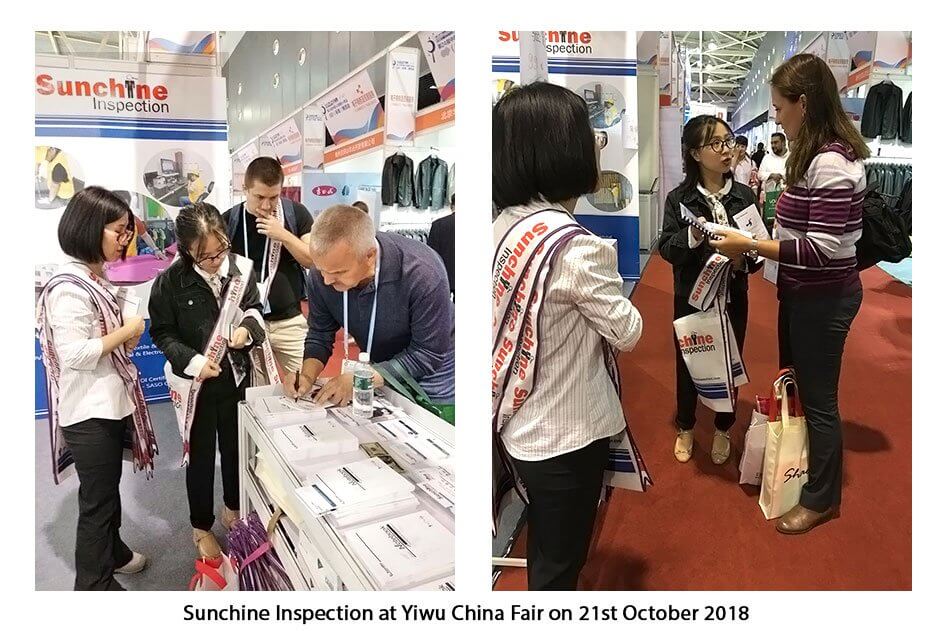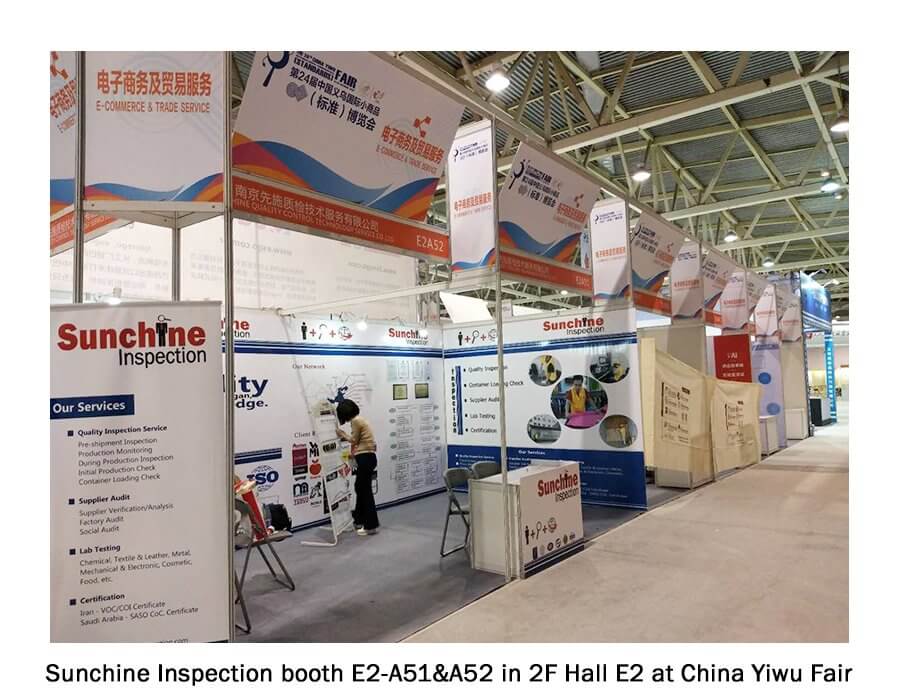 Activity Description
For the first time, Sunchine Inspection exhibits at Yiwu China Fair which opens tomorrow on October 21st and finishes on October 25th.
Sunchine Inspection booth number is E2-A51&A52. It's situated in 2F Hall 2.
François Shi, the founder and actual manager of Sunchine Inspection in China, Linda, Esther and Sammy will welcome all along China Yiwu Fair on Sunchine Inspection booth E2-A51&A52.
François Shi is fluent in English and French.
Sunchine Team will be happy to meet you during this fair and answer to all questions you should have about quality control inspection services in China.
Founded in Nanjing in 2005, Sunchine Inspection has acquired all the years the experience and expertise to inspect about all kind of products in China and, can advise international buyers all along the purchasing and producing process in China.
French-Chinese managed inspection company, Sunchine Inspection is fully certified and has a strong technical management and full-time QC only spread over 50 industrial cities in China. All Sunchine inspectors are highly-trained and specialized by industry.
Activity Details
Address: Jiangdong E Rd, Yiwu Shi, Jinhua Shi, Zhejiang Sheng, China
Province: Zhejiang
Time: 21st — 24 th Oct, 09:00 -17:00
Time: 25th Oct, 09:00 – 14:00
Venue: Yiwu International Expo Center
Category: Commercial Activity